This year is set to be another where we should look towards domestic attractions to provide the salve to our wanderlust and perhaps, a reminder that some of the best things are not so far away. At Macalister Mansion Penang, it always feels like a homecoming; the luxury boutique hotel set in a century-old colonial manse has just had an uplift to its already resplendent interiors.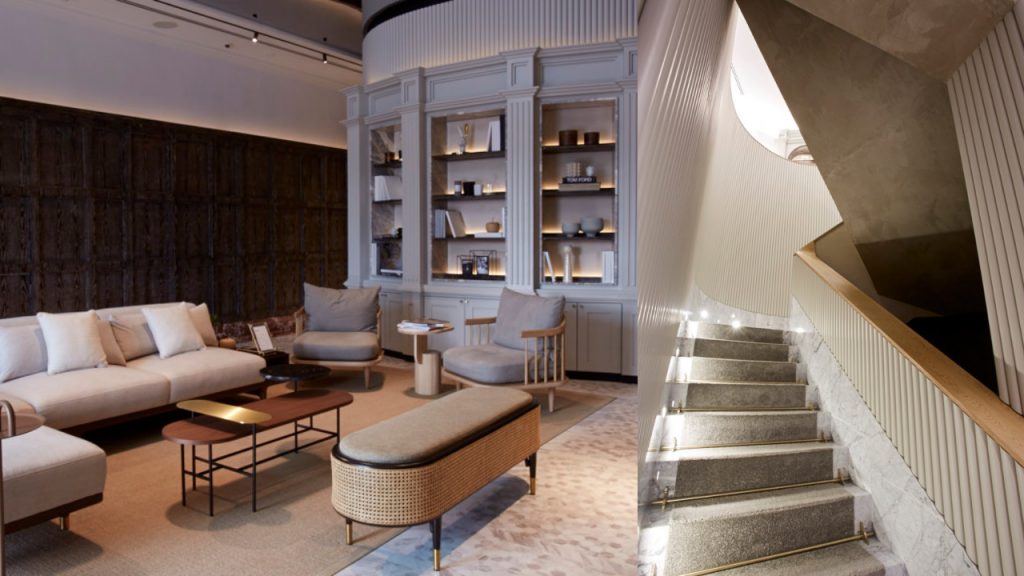 Its gleaming white façade welcomes you as drive up its perfectly manicured driveway, while a modernistic take on the bust of Sir Norman Macalister, one of Penang's first British Governors, pays a 21st-century homage to the mansion's colonial past. In its prime, the mansion was owned by some of the island's most prominent families and housed over 40 rooms.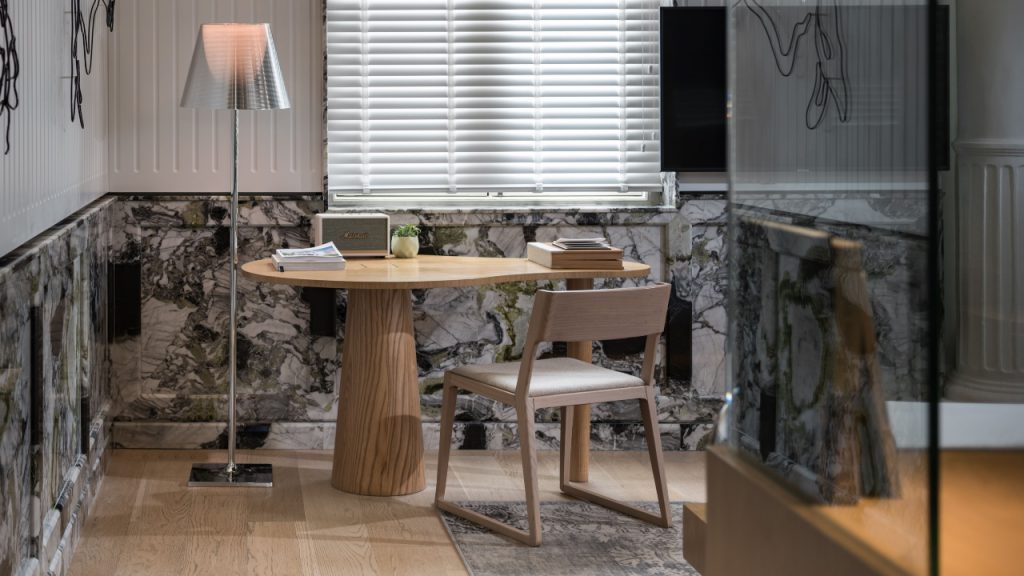 Fast forward to the present day and you find the Macalister Mansion earning the distinct honour of being very first member of Design Hotels in Malaysia, when, in 2012, it underwent a massive restoration which seamlessly married colonial heritage architecture with contemporary design (think polar bear statues and giant animal topiary). 
Towards the tail end of last year, the hotel added an extra layer of gloss to its eight guest rooms, lobby, reception, and also transformed its poolside garden and pool bar as well as adding a function room. On its first floor landing area, it added a reading corner to give the mansion an extra touch of whimsy and perhaps, a feeling of home.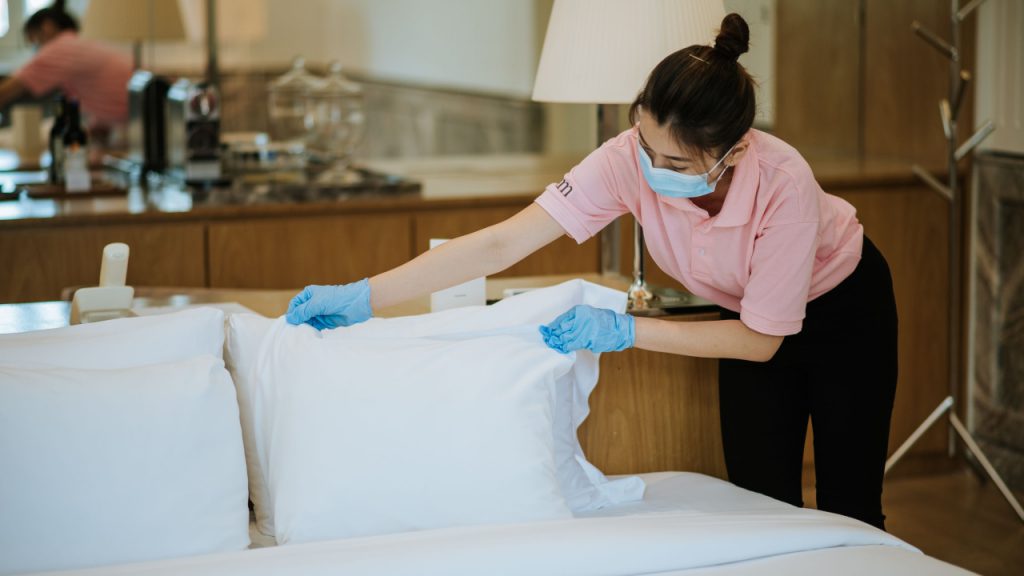 To take the experience further, the hotel has also assembled a suite of pampering services and dining experiences so that you may experience a heritage retreat all in the comfort of the property. Acknowledging that we now live in an era whereby cleanliness and hygiene has huge repercussions, the Macalister Mansion adheres to strict protocols with regular sanitation of all rooms and public areas. A Clean Champion is also appointed to check and monitor that all pandemic protocols are adhered to at all times. 
Other newly introduced personalised services which await guests include a welcome drink (with a refreshing local twist!) and an in-room aromatherapy foot bath that proves to be a real treat after a day of exploring the city by foot, or by bike (the hotel has also recently introduced bike rentals for its guests). In the evenings, pre-dinner cocktails are available from 5 pm to 7 pm and guests enjoy a free flow of drinks and snacks at the cosy Cellar.
The reintroduced Macalister Mansion now offers three room categories comprising of the MMesmeric Collection, MMarvel Collection and MMonarch Collection (room rates start from RM949). Expect to see bespoke features, commissioned art works and swish amenities. The MMonarch Collection consists of the two largest rooms with architectural elements aimed to preserve the classicality of the original manse with throwback elements such as a wrought-iron private balcony or a spiral staircase to the mansion's turret where one may ostensibly live out romantic fantasies.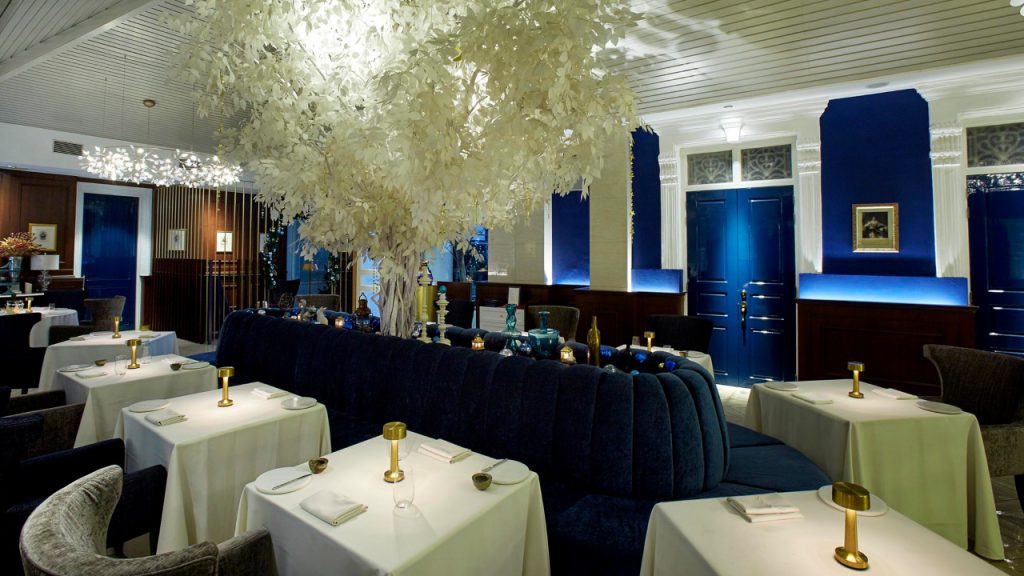 Following protocols, breakfasts the next day are to be pre-ordered using the breakfast card and can be enjoyed in-room, on the balcony or in the bright and cheerful Guest Lounge. We recommend taking advantage of the Floating Breakfast experience offered to those staying in the MMonarch Collection category on at least one of the mornings where you can take a dip in the pool while enjoying your toast and coffee.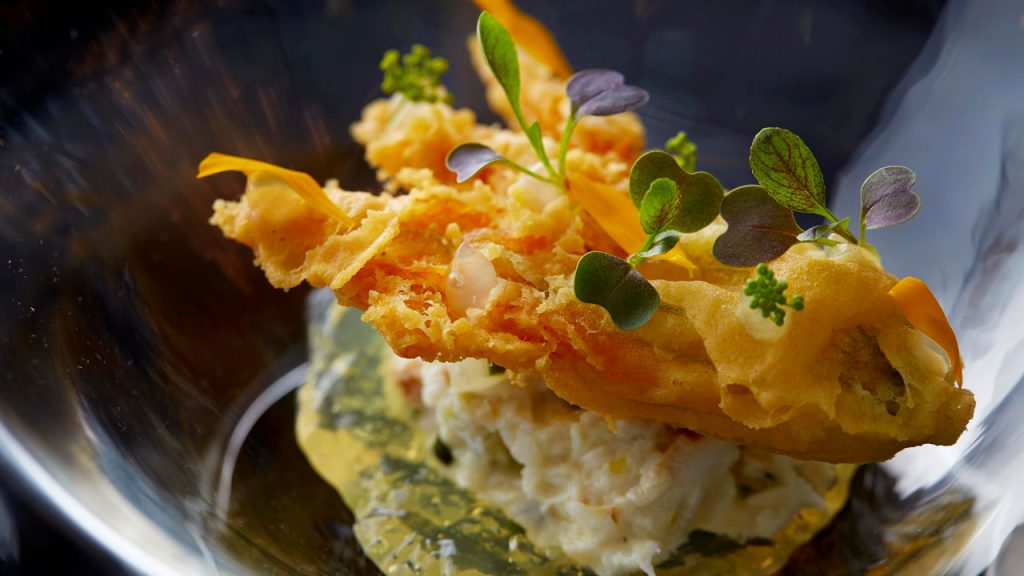 Dining at the Macalister Mansion is in itself, an occasion. One cannot stay here and leave without making a reservation at Restaurant Blanc, the modern French-Asian fusion fine-dining outlet headed by Chef de Cuisine, Chef Benny Yeoh, who marries classic French techniques with Asian flavours. An impressive wine collection is also available for connoisseurs who want to enjoy their finest vintages amidst an award-winning contemporary design setting.
---
Photos: Macalister Mansion and Law Soo Phye