A consequence of the pandemic and all the resulting self-isolation and social distancing has been the rapid adoption of technological advances, including in the field of dentistry. For dentalpreneur Dr Bala Saravanan – who founded a chain of dental clinics, lab, academy, the "Lazada of dentistry" and Malaysia's first-ever dentist co-working space – the solution presented itself through Invisalign, the pioneer in clear aligners. Thus he founded Sebaris by Dr Bala in the midst of last year and has since attained a list of clients including Malaysian songstress Dasha Logan for whom these Invisalign aligners has worked a treat. Stepping into Sebaris feels like arriving in the executive lounge, with swish décor, designer furniture and a refreshment counter. 
Here, Dr Bala Saravanan explains how the technology of clear/invisible aligners has helped his clientele maintain their regime against all the challenges of proximity restrictions and lockdowns.
---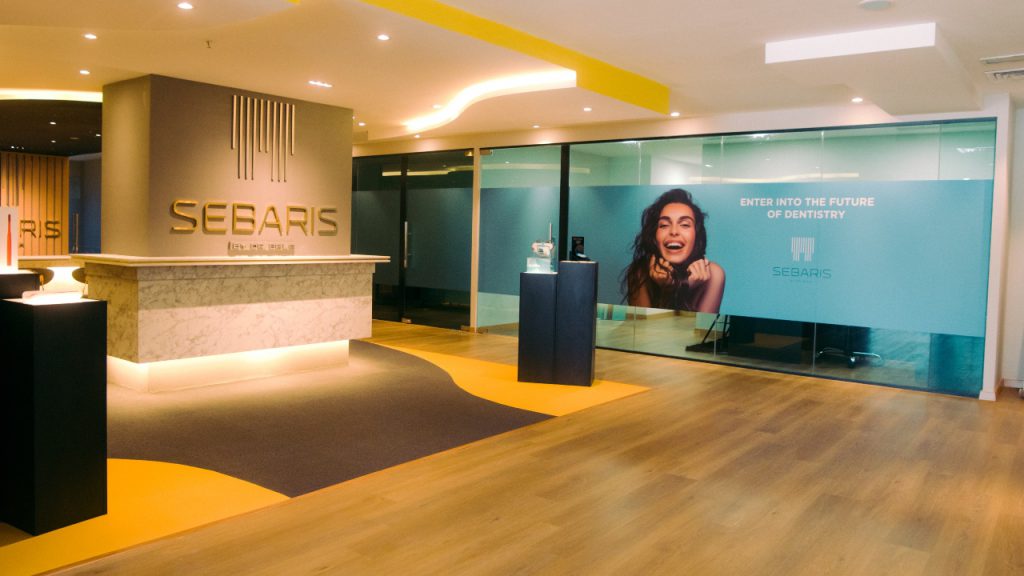 Robb Report Malaysia (RRM):  What was the idea behind founding Sebaris by Dr Bala?
Dr Bala Saravanan (DB): There's a two-fold motivation. The first is because of the need to monitor the clients' progression during this time of pandemic when it was difficult for them to visit the clinic. Secondly, was what we dentists have been seeing more of in our field. We are witnessing and dealing with the negative after-effects of the "home aligner" industry where providers ask you to scan your teeth, and then they send you a set of aligners. We find that unethical because the process does a lot of damage to teeth and we will be the ones to have to troubleshoot after when things go awry.
RRM: How does Sebaris address the latter?
DB: With Sebaris, we offer a proper approach to getting you fitted out for the invisible aligners. It starts with understanding the science of gums, bone level, x-rays and using proper technology and equipment to get the accuracy needed to make the best adjustments for the optimal smile. The dentist verifies the treatment and guides you, and with Invisalign, there is the assurance of two decades' wealth of experience from this pioneer in clear aligners with over 10 million smiles created by its scientific and well-researched techniques.
RRM: What is the clear advantage of Invisalign aligners specifically over other providers in the invisible braces segment?
DB: I can confidently say that Invisalign's head start – they patented the bio-engineered clear material and the software – is why we chose it for Sebaris. First, we use an intraoral scanner to generate super precise dental records. This then goes to Invisalign with its panel of 15 different leading orthodontists from across the world who will discuss, consult and come up with a treatment plan. There is also Artificial Intelligence (AI) and data analytics embedded into the software. The outcome is one which relies on both the learned wisdom of this panel's cumulative experience and Invisalign's giant sample size of 10 million cases which have been analysed to produce accurate modelling. This means we are able to generate very precise outcomes versus other clear aligner providers. Patients then get a numbered set of aligners to use across the course of time. The best part is, we can show them the "after" shot of their teeth on their first appointment, and be sure that it will be the outcome. Imagine if gyms could do the same!
RRM: How has this technology helped Sebaris circumvent the disruption of the pandemic and various lockdowns?
DB: The great thing about this very digital approach means that we can produce a set of up to 54 clear aligners for up to a year's worth of treatment. Each aligner will be worn between five days and two weeks, gently exerting pressure onto the teeth. We then deploy a remote dental monitoring approach where our clients will use their camera phone and an auxiliary 'Scan Box' device to take a picture of their dental progress from wherever they are. This detects teeth movement up to 0.2mm or less. We use that to measure their progress against our online records. The beautiful part is that this dental monitoring is so accurate, we can instantly tell if they are on track with the treatment plan. It also marks a clear progression from the old days of making dental imprints on stone and relying on a single dentist's skill by hand to bend the wire of metal braces, requiring regular visits.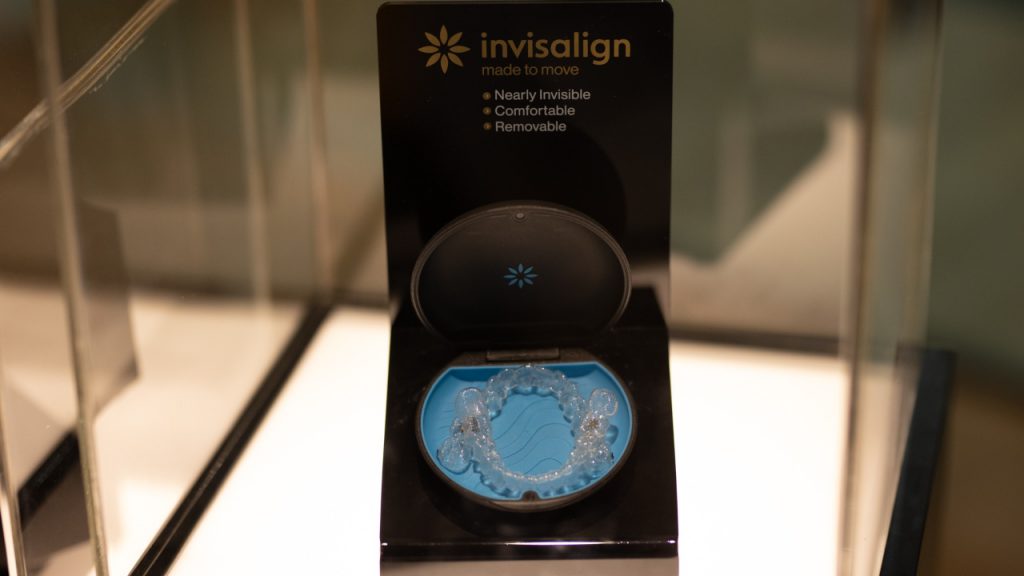 RRM: What other benefits does Invisalign's advanced approach bring to the field of dentistry?
DB: It allows us to be very precise in early intervention orthodontics. Through the software, we now have a very accurate predictive ability of how teeth will grow according to the treatment plan. With this, we can actually pre-empt major problems from happening by addressing milk teeth growth so that when the permanent teeth erupt, it will already come out right. An estimated 80 to 90 per cent of kids need braces, and if we can mould and prepare the arch properly, the permanent teeth will fall into place naturally according to the template. We also use these aligners to treat sleep apnea, which occurs mainly because the tongue falls back into the throat because it can't properly rest on the palate. By expanding the jaw, we can turn a V shape jaw cavity into a U shape allowing the tongue to rest comfortably.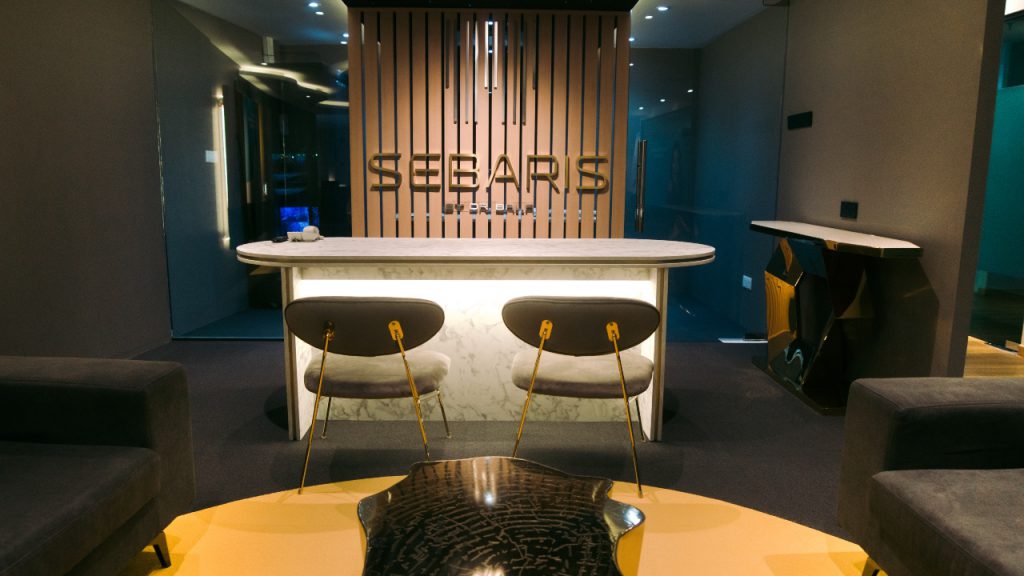 RRM: What would your advice be for clients visiting Sebaris for the first time?
DB: We always like to stress on functional dentistry, not just aesthetics. Beyond helping our clients perfect their smile, we feel it is important to ensure that the bite and function of their teeth lasts a long time. That is why dentistry is a 360-degree discipline – and when you have the backing of 15 top orthodontists advising you through the panel, the probability of an ideal outcome is very high. I would tell clients that clear aligners do much more than just crafting a better smile.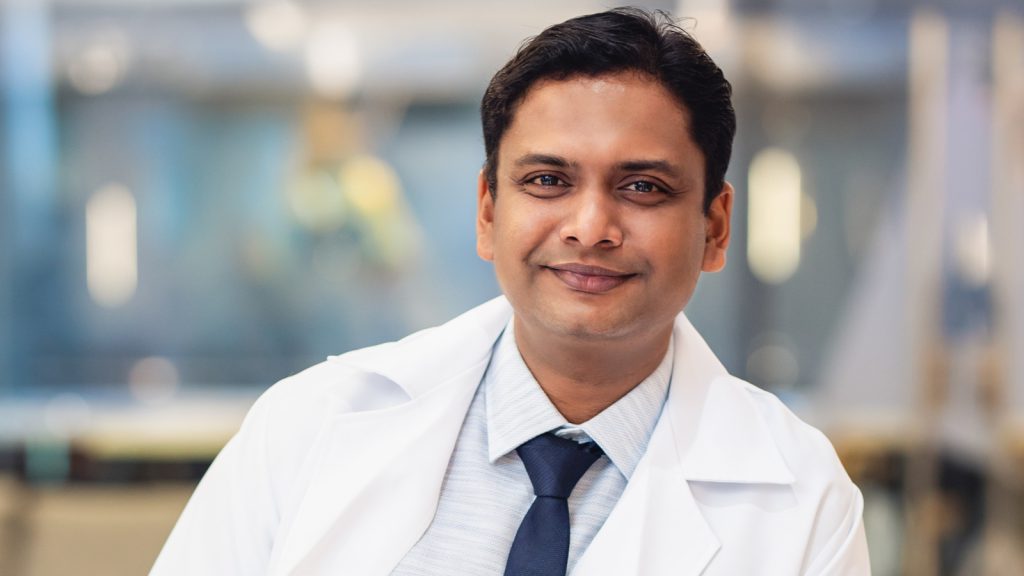 RRM: Now with Sebaris up and running, what are you most excited about in your dentalpreneur journey?
DB: With all the evolution taking place in the field, we now have so much predictive ability in dentistry. This is why I do see plenty of areas for improvement. The most important is to support the freshly graduated dentists through our training platform The Dental Academy. Approximately RM8 million was invested this facility located at Mutiara Damansara to encourage and teach this new generation, training them by running simulations and for different programmes, including utilising the latest technology which may not always available to them. We now have ceramic and zirconia fillings which can be milled for one-day crowns as opposed to requiring patients to return in a week while waiting for the crowns to be made. These fillings are an exact match and fits like a glove, plus it can be 3D printed in the same colour as the tooth instead of the unsightly metal fillings from before. Good CT scanners also help treatments as does replacing hand drills with lasers. And the fact that we have all this connected to Malaysia's first co-working dental clinic is immensely helpful to all the dental practitioners there. With Sebaris and its differentiated scope of services – offering a specific solution that is teeth alignment – I would like to open more of such centres across the country and scale. I'm convinced that with all that Invisalign aligners promises and delivers, conventional braces will soon go the way of videotape, in the next five or ten years.