The last time Gordon Ramsay set foot in Malaysia, he sampled sup torpedo with a group of leather-clad bikers and learnt how to make rendang from the formidable Aunty Aini. That was in 2010 for his television series, Gordon's Great Escape, and now, just over a decade later, the world's most famous celebrity chef returns to make his grand entrance into Kuala Lumpur's dining scene, in collaboration with Sunway Group.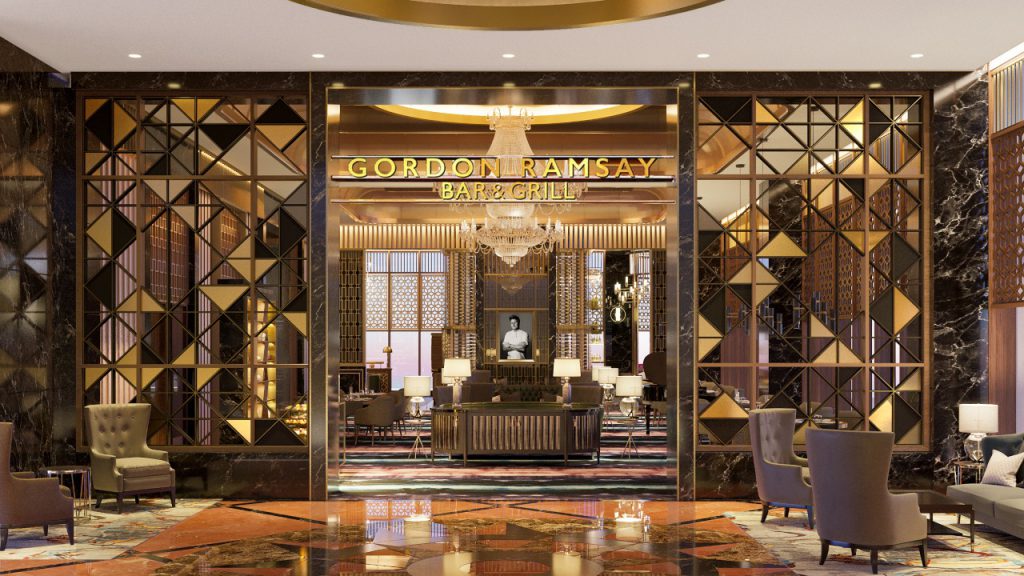 The announcement that Gordon Ramsay Restaurants would open its first restaurant in Malaysia at Sunway City Kuala Lumpur's flagship five-star property, Sunway Resort, came at the start of this year as part of the property's US$60 million transformation drive. Gordon Ramsay Bar & Grill – which is the concept's first location outside London – will serve as Sunway Resort's signature dining destination, offering all-day dining experiences that showcase Ramsay's characteristic culinary excellence.
"Kuala Lumpur is super cool," remarks the chef, restaurateur and television personality, who currently holds a total of seven Michelin stars. "It feels like there is a lot of food excitement, which makes it the perfect place to bring Gordon Ramsay Bar & Grill. It's not my first venture into Asia – I've spent many years as part of the incredible food scene in Hong Kong, and we have a very popular restaurant at Marina Bay Sands Singapore – but it is the first Bar & Grill to come to Malaysia." So what can we expect, considering Ramsay's gastronomic reputation precedes him to such an extent that the new restaurant is already one of the city's most eagerly anticipated openings of 2021?
Acknowledging the sheer diversity of dining options within our capital, he responds: "Kuala Lumpur has always been a fantastic foodie city. It has such a variety of restaurants covering so many styles and cultures. Gordon Ramsay Bar & Grill is going to bring a bit of Britain's dining flair. However, it's always important to have local influences, so I'm excited to bring my British classics to Kuala Lumpur and fuse them all together."
Premium ingredients, such as prime cuts that have been locally sourced and dry-aged in-house, will form the backbone of the menu, all skilfully prepared by a multicultural kitchen team.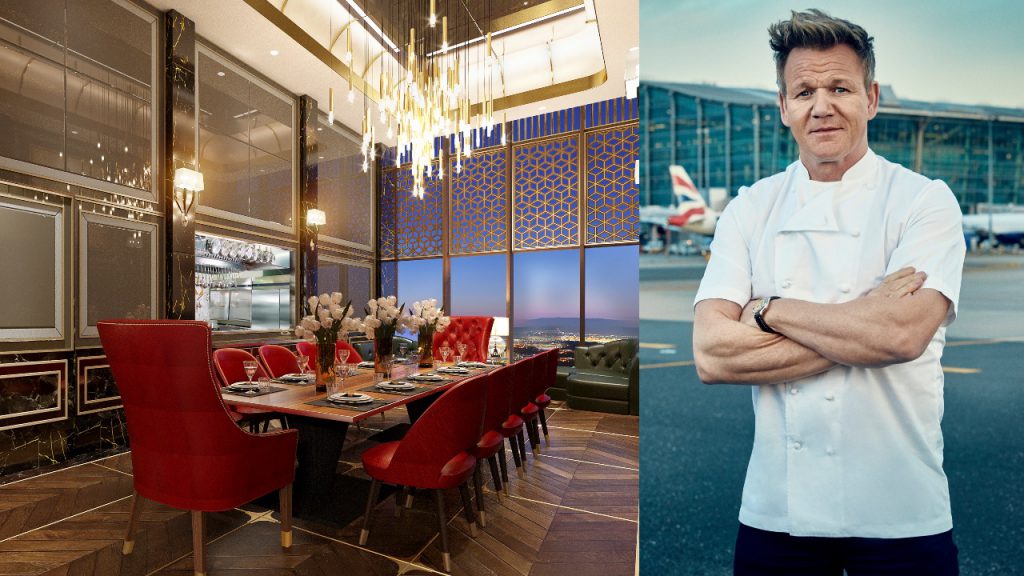 "We're bringing some of the menu experience from London – British classics like beef Wellington are a favourite anywhere in the world," Ramsay elaborates. "There are also some dishes that I've perfected from my travels in the region, like my king crab laksa and short rib rendang. I learnt from the best here in Malaysia, as well as in Indonesia last year on Uncharted. Rendang is such a complex and delicious dish that I was so proud to – I hope – perfect during my time in Southeast Asia." (Epicureans looking to combine a stay at Sunway Resort with a visit to the restaurant should take note that guests who book the hotel's speciality suites are also entitled to breakfast at Gordon Ramsay Bar & Grill.)
To match the hospitality development's exciting new look, which is the end result of what has been described as a 'once-in-a-generation transformation', Gordon Ramsay Bar & Grill's aesthetics are all about high-octane glamour. "I'm someone who is obsessed with design," explains Ramsay, knowing full well as a consummate restaurateur that his food is only one facet of what makes his establishments unique. "We know you eat with your eyes, and that means the environment has to look great too, whether it's industrial dining in East London or luxurious chic interiors in Kuala Lumpur.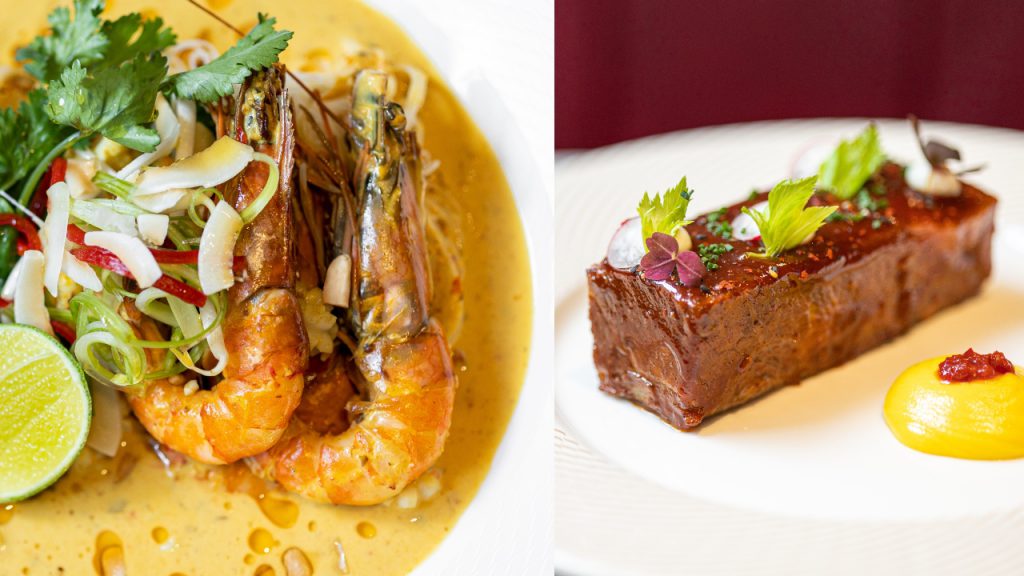 "When it came to Gordon Ramsay Bar & Grill, I wanted the space to fit Sunway Resort, so touches of elegance created a London Mayfair vibe from central London. The team have done a fantastic job making my vision a reality, and the location is really stunning – have you seen those views?" he adds, referring to the restaurant's floor-to-ceiling windows that look out over Sunway Lagoon. Within the dining space, three magnificent private rooms are likely to become some of the restaurant's most coveted and frequently reserved spots: 8 Mayfair, 10 Soho, and 12 Chelsea, which cater to eight, 10 and 12 people respectively.
Appealing to diners seeking exclusive experiences or wishing to host memorable meals, each room comes with a distinctive London-themed ambience and special features. The 8 Mayfair private room, for instance, offers a direct path to the restaurant's wine cellar as a nod to the affluent district's reputation as a discreet (and sometimes, not so discreet) playground for the ultra-wealthy. Skilled bartenders will entertain the party animals ensconced in 10 Soho, while those dining in 12 Chelsea are welcomed with currant-studded Chelsea buns before they take their front row seats at the table, gazing into a buzzing, energetic kitchen.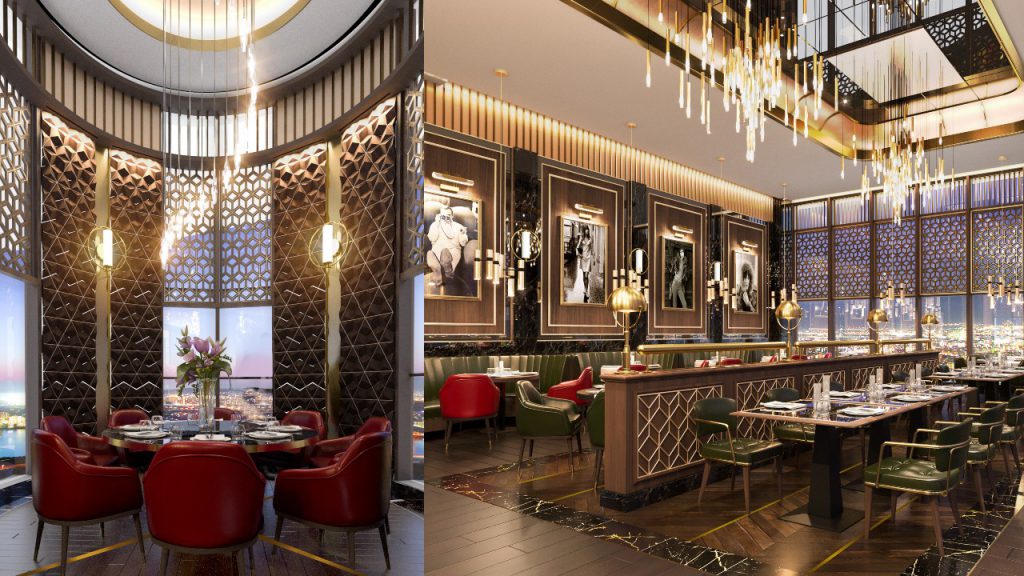 If anyone knows what makes the culinary thrill seekers of Malaysia tick, of course it's going to be Ramsay – and until Gordon Ramsay Bar & Grill opens at Sunway Resort, we can only guess at what else is to come.
"It's going to have all the Ramsay touches," he asserts. "From fantastic service to incredible dishes with the freshest and finest ingredients – the experience should be absolutely A-class. This doesn't just have my name above the door. It has my heart and soul running all the way through."