As Project Leader for the second generation of Rolls-Royce Ghost, Jon Simms was faced with an intimidating task. After all, the progenitor Ghost was the marque's most successful car to date, both in terms of sales and feedback. It first hit the road in 2010, packaging the vaunted Rolls-Royce luxury with that of a dynamism unheard of (at the time) for the marque. It ushered in a lucrative era of widened appeal; the Ghost was confirmation that a modern-day Rolls-Royce could just as well be a platform for carbon fibre trim and sporty rims – if one should be so inclined. So how do you improve on such a formula, especially when Rolls-Royce cars are already supposed to be as complete as they come? There are a few minor things, like doors that now open under their own power, as well as close. Or the Starlight Headliner interior illumination, previously a Phantom special, that is now available on the New Ghost.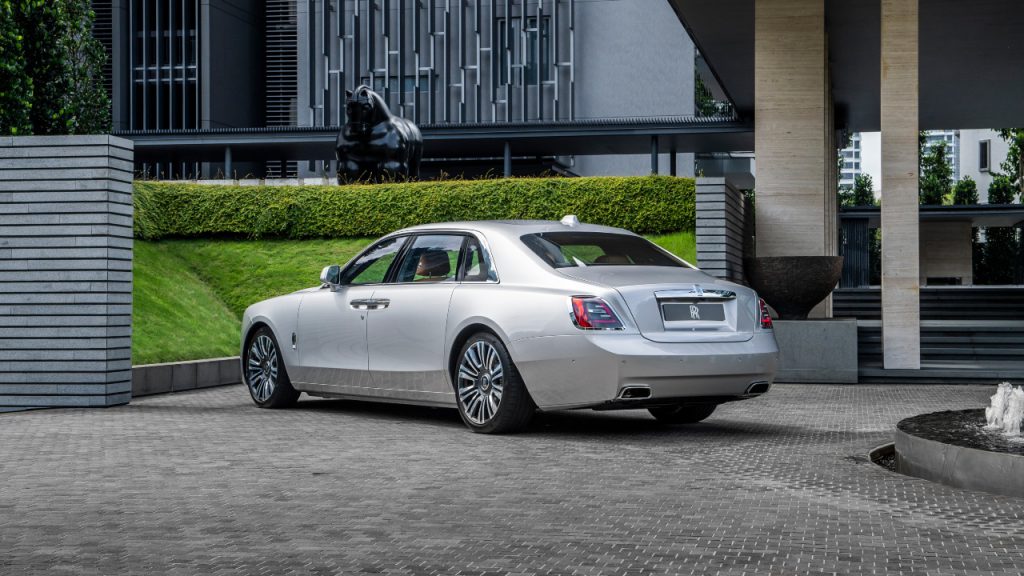 "Really, what we wanted was to genuinely engage with our clients on the areas where they – I wouldn't even say had a complaint, but where they wanted to dial something slightly up or dial something slightly back," Simms says. He has since taken up a new role at Goodwood, that of General Manager of the Bespoke department, but the New Ghost remains fresh in his mind.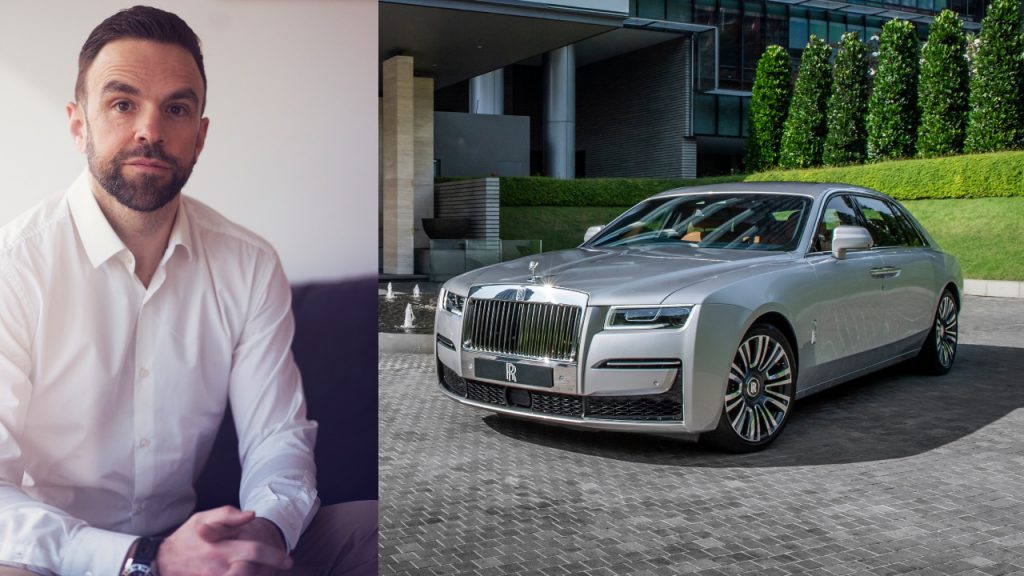 Another place to start was with the chassis. Here, Simms had something to work with. Beneath its pared-down, 'post-opulence' exterior, beneath the panels that need to be hand-welded together by four craftsmen at once for minimal, continuous seaming, the New Ghost is built on 'the Architecture of Luxury' – the modular, aluminium spaceframe chassis that already underpins the Phantom VIII (2017) and Cullinan (2019). In between finding room for the 6.75-litre turbocharged V12 behind the front axle for 50-50 weight distribution and modifying it to accommodate all-wheel drive and rear-wheel steering, Simms reworked the Planar Suspension System – and took the Rolls-Royce 'magic carpet ride' to another level.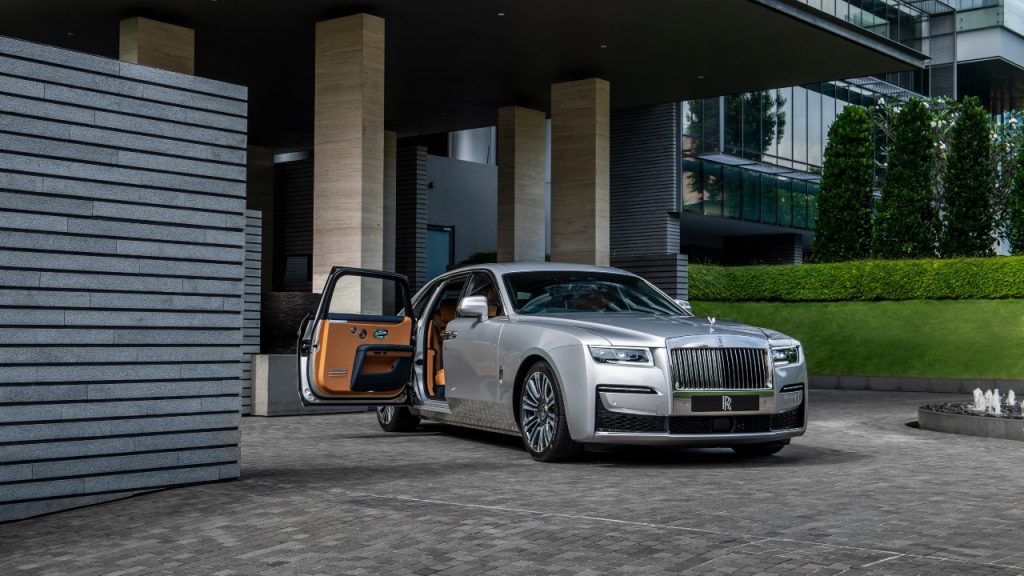 "What we found was that we'd removed so much of the harshness from the ride that the very fine imperfections in the road surface were detectable," Simms says. It sounds like a trifling issue, but it is analogous to a room being so quiet that the background hum of a power box becomes irritating. It became evident during the many, many hours that Simms and his team spent driving the prototypes, a process he feels is key. "Nowadays, a lot of work in vehicle development is done in simulation. And I really think where we still have the edge is we have a very small team of acoustics and chassis engineers…the guys that are designing and developing the components spend days driving the cars. You have that real, direct connection," he says.
And if the engineers noticed it, so would the customers. In the end, it took an old-fashioned eureka moment to solve. "One of our engineers said, hey, how about we try to incorporate a damper for the dampers? And it sounded like a ridiculous idea, but then we started to go through the process of mocking it up in hardware, and we suddenly realised that it could really work," he says. And so the Upper Wishbone Damper was born, integrated into the self-levelling air suspension and allowing the New Ghost to somehow become even more refined than its predecessor. Nothing else like it had yet been fitted into a production car. "The difference was really night and day," Simms says. He brought in members of the Rolls-Royce board of directors as well as others with professional driving experience to do a blind test of the prototypes. It was noticed straight away.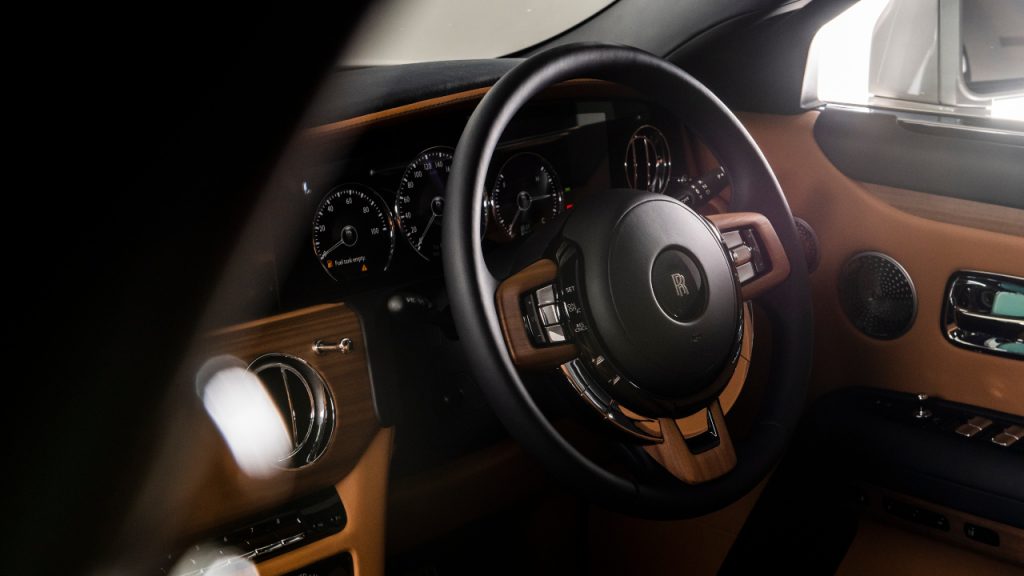 Something else Simms wanted to focus on was acoustic performance. The last twenty years or so have seen automotive brands across all segments make great strides in this regard, but something else had also risen: electric vehicles, and the quietness that invariably accompanies them. "A Rolls-Royce customer should never be saying 'well, the acoustics are okay…for an ICE vehicle,'" Simms says. "We knew those were two areas where the world had moved on, and we had to really make sure that the New Ghost was futureproof in terms of its ride, refinement, and acoustics."
Indeed, the New Ghost, like its stablemates, are fundamentally designed to excel in this regard. The aluminium chassis conducts less sound than a steel one would, and its complex forms were designed to avoid areas of unwanted resonance that flatter, simpler structures might. Over 100kg of sound dampening material finds its way in the double-skinned bulkhead, the double-glazed windows, the doors and tyres and indeed throughout the entire structure. Then the car itself is harmonised, allowing it to hum as a pure note. Pure silence, they found, would be too disorienting.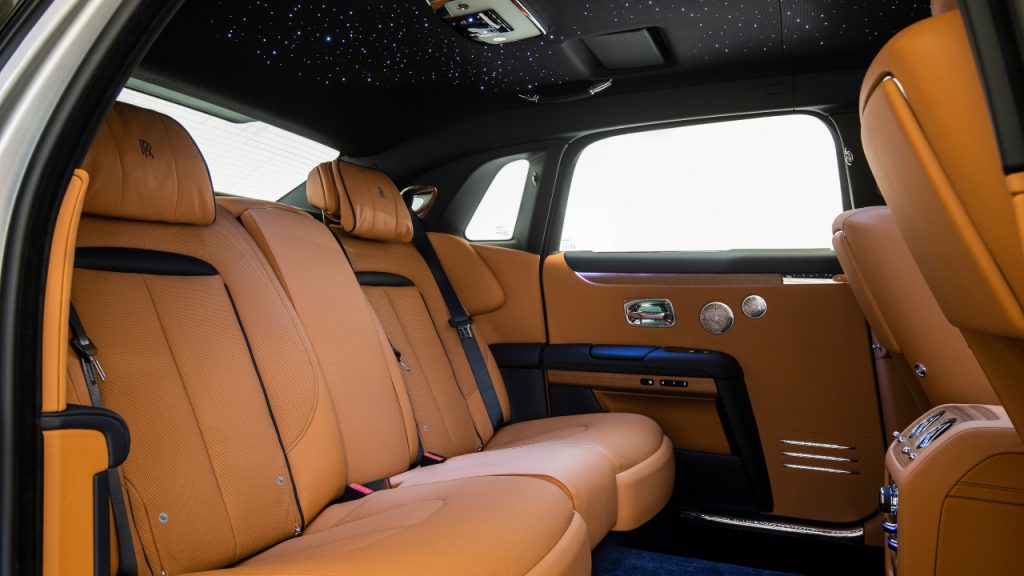 And on top of this is Rolls-Royce's bespoke audio system, designed from the start to integrate fully with the car – there are no third-party speakers here. It takes extra work, Simms admits, including months of tweaking with the prototype car in an anechoic chamber, and the human ear as the most trusted piece of equipment. "Lots of what we do, you could argue, is unnecessary attention to detail. There's quite a level of obsession to it. From my point of view, that's really almost the point of Rolls-Royce," he says. The result is 1,300 watts of warmth and richness emanating from 18 speakers, with two active microphones that can detect a lack or over-emphasis of certain frequencies and compensate appropriately.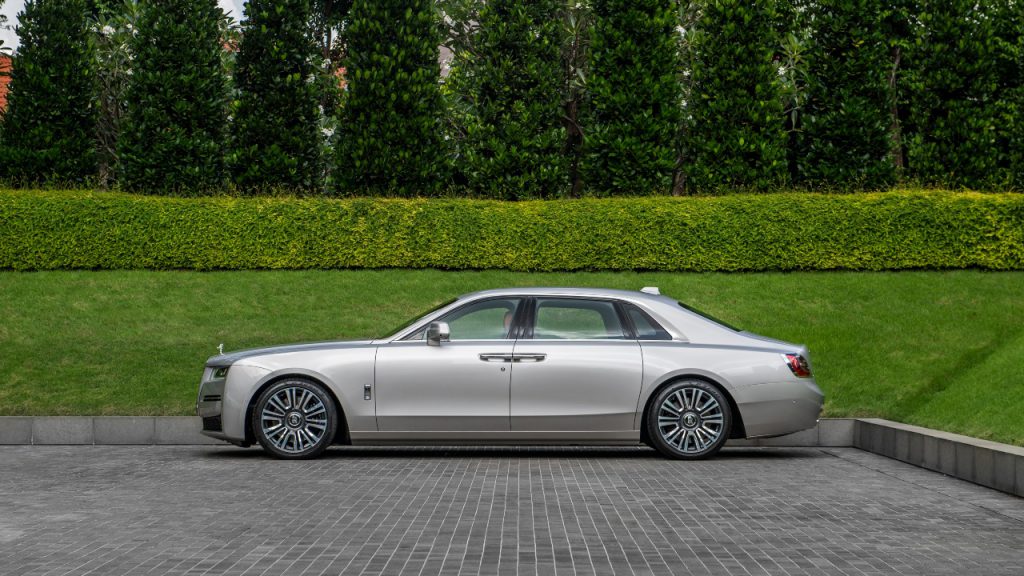 "I think one of the key things we've learnt from the first Ghost is that there are different ways of interpreting Rolls-Royce. With New Ghost, we often spoke about what personality should the car have. Absolutely, it has to be an authentic Rolls-Royce, but…there was a section of our client base that wanted the refinement, that wanted the luxury…but they wanted it in a package that was, let's say, less formal. Something that they were comfortable to approach on a day-to-day basis," Simms says. "The previous Ghost taught us that a Rolls-Royce is not just a Rolls-Royce, if you like. There are different interpretations of what our clients expect from a Rolls-Royce to fill a particular role in their life."
---