In early July, on a beautiful Friday evening, guests turning into the porte-cochère of the Mandarin Oriental, Kuala Lumpur were welcomed by the sight of vintage and classic Porsches comprising the Porsche 356 cabriolet and Porsche 944. This throwback to the past was perfectly in tune to the night's celebration by the Porsche Club Malaysia – to celebrate the 70th anniversary of the establishment of Porsche Club Worldwide, an affiliation of Porsche owners' licensed by Porsche AG. To date, Porsche Clubs are found in over 86 countries, with a membership of approximately 240,000 all around the world.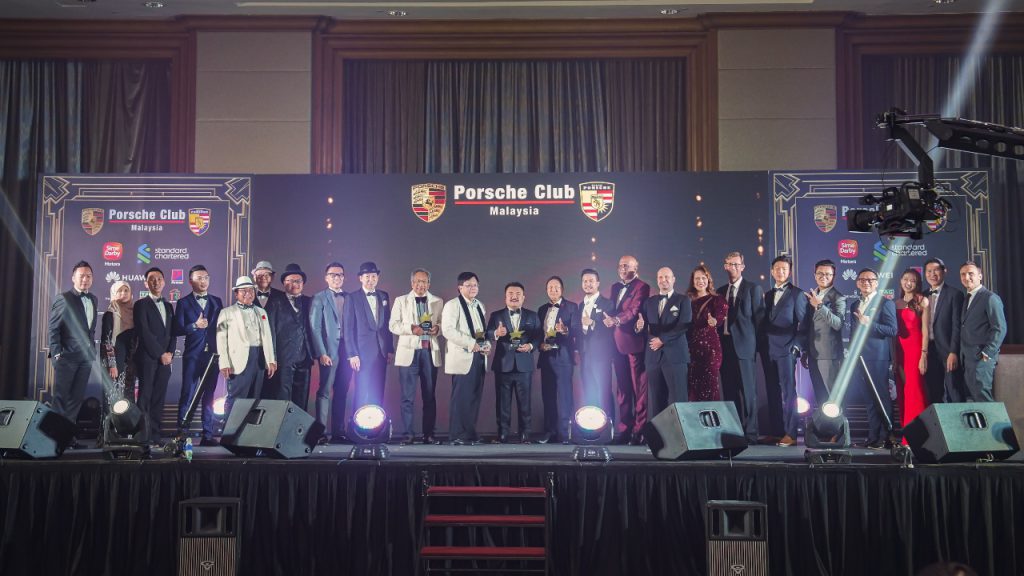 At the foyer of the hotel's grand ballroom, the evening opened with a spectacular sight of Porsches by Sime Darby Auto Performance – the sole dealer of Porsches in Malaysia. Among the automotive stars on display were; a rare and exclusive edition 700-hp racer Porsche 935 (one of only 77 units in the world), the Porsche Taycan Turbo S, and the Porsche Cayenne CKD, built in the first-ever Asian Porsche plant in Kulim, Kedah.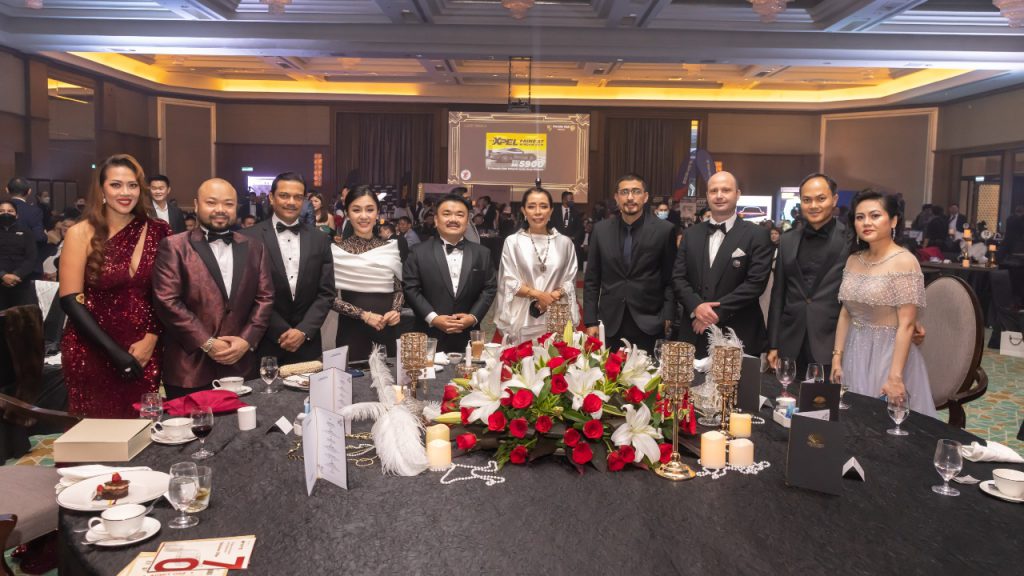 The evening's theme of 50s Hollywood Glamour saw the turnout of over 450 guests dressed to the nines, with Dato' Derrick Lim, the President of Porsche Club Malaysia gallantly escorting the guest-of-honour for the night, Yang Amat Mulia Tengku Puteri Seri Lela Manja Tengku Dato' Sri Hajjah Nong Fatimah Binti Al-Marhum Sultan Haji Ahmad Shah.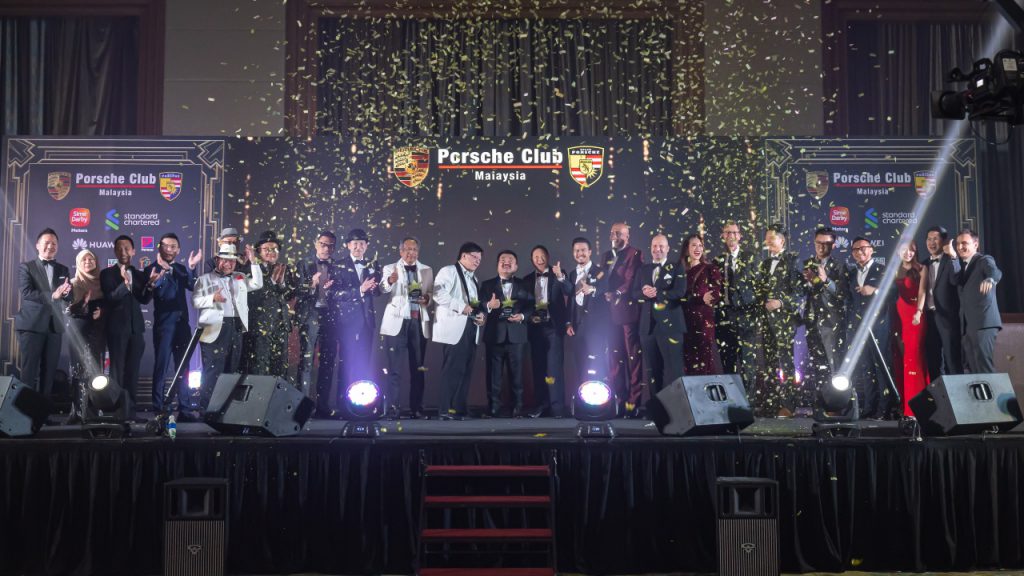 The celebratory mood continued with loud cheers for the rousing speeches by the club president, who announced that the evening had achieved th distinct honour of being the largest celebration by Porsche Club in Asia Pacific. Also addressing the crowd was Christopher Hunter CEO Sime Darby Auto Performance (Porsche Malaysia). The partnership between both Porsche Malaysia and Porsche Club Malaysia has resulted in the PCM Trial Membership whereby new SDAP customers (EV and non-EV) will get to be a part of the official Porsche Club community through a complimentary three-month trial membership.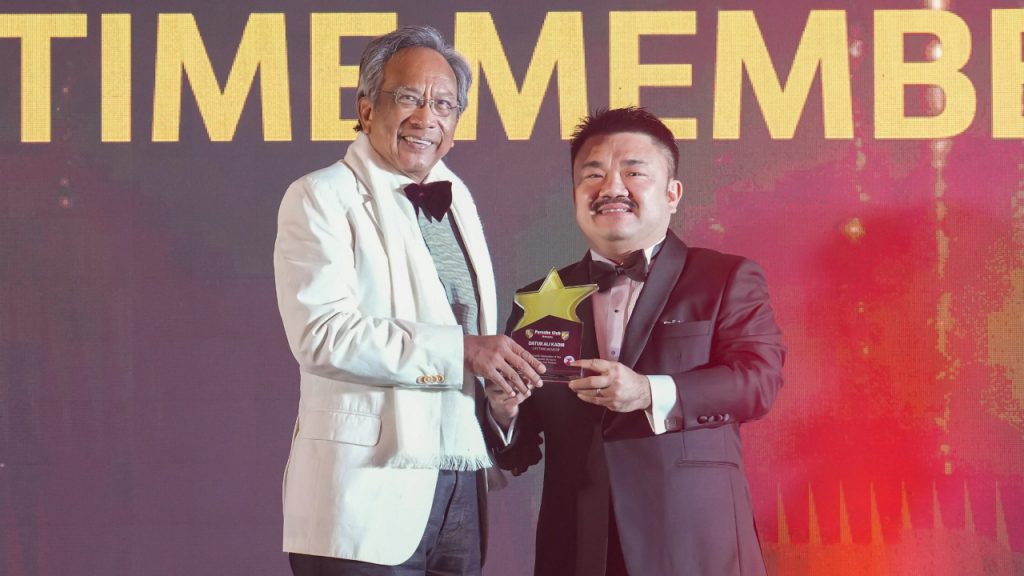 Other highlights of the evening included lifetime membership awards given to past Porsche Club Malaysia presidents and 10-year-long serving executive committee members who have contributed their passion, time and dedication to the club's development and success. Onstage, a bedazzling jewellery fashion show by Amee Philips, a 50s performance by songstress Tan Yon Lynn recalling the Kit Kat Club and cabaret dancers added excitement the evening. Funds were also raised for the Persatuan Makanan Ehsan (Free Food Society) which was founded in the darkest time of the pandemic by past president Datuk Ali Kadir who was onstage to issue a heartfelt appeal for contributions. The night would then continue with Huawei's Mate Xs 2 Experiential session with DJ Sherry Alyssa as members and guests partied late into the night.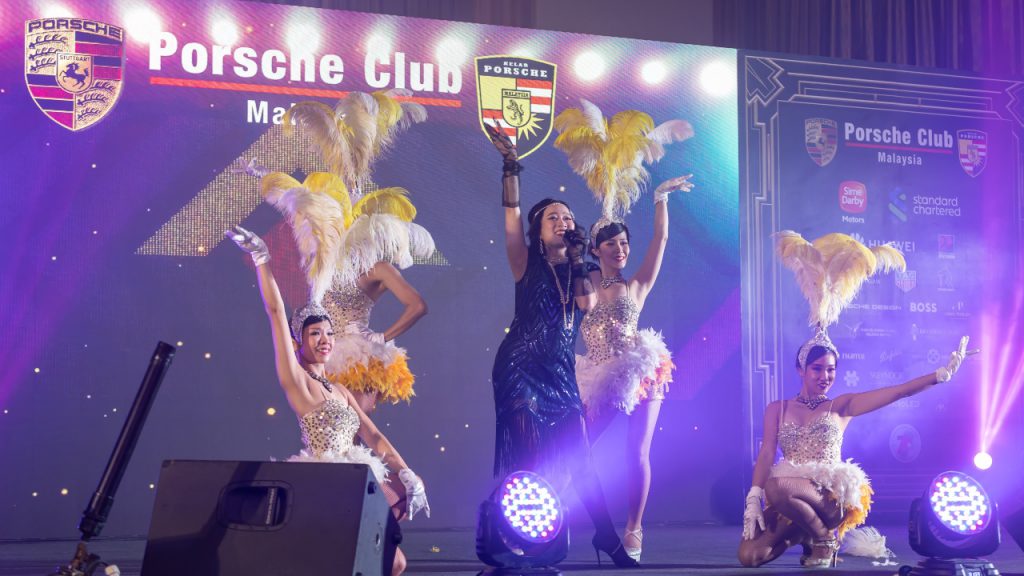 ---