If the United States' top one per cent has the Hamptons to retreat to on weekends, then their Malaysian equivalents are starting to do the same by hopping on Friday-evening flights to Langkawi. Known as an isle of legends, duty-free booze and candy, it has stayed under the radar of international travellers for far too long. But, to be honest, it shouldn't have been. Langkawi geographically resembles a chocolate-box selection of 99 islands artfully placed on the Andaman Sea, and boasts the natural wonderment of Phuket or Krabi, minus the commercialism or the occasional street-side kitsch-iness. Over at the Four Seasons Resort Langkawi, a property with interiors by Bill Bensley and Kuala Lumpur-based Jeffrey Wilkes, is a gorgeous take on understated beach luxury, dedicated to Hamptonites and their Malaysian appropriations. Skimming an almost endless stretch of pearl-white sand, the 92-key property is bear-hugged by half a billion year-old karst hills.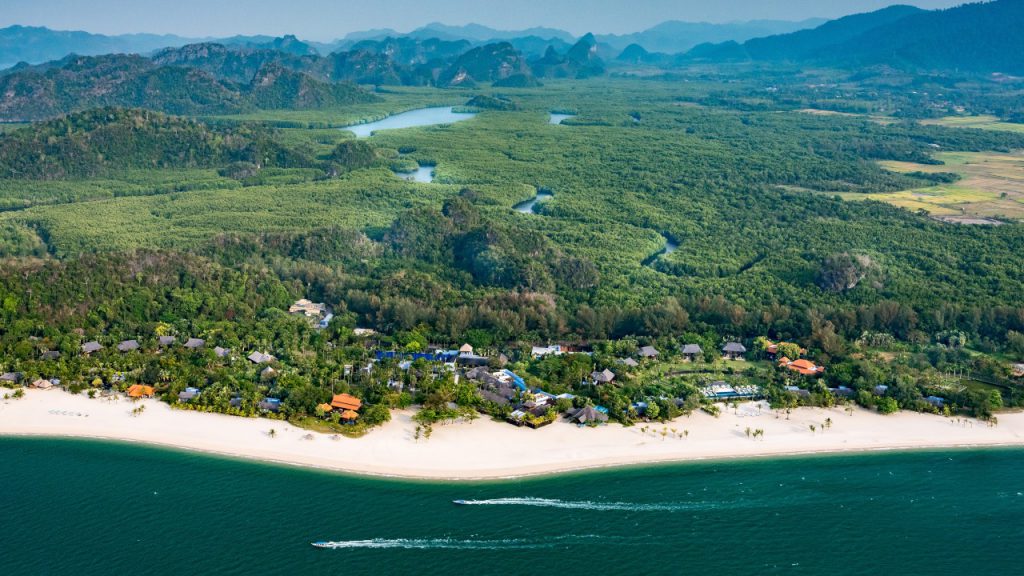 In fact, guests of the Four Seasons Resort Langkawi literally get ultimate face-time with Mother Nature here. At the resort's Geo Spa, the treatment rooms have said limestone ridges as wallpaper. So yes, we're talking Jurassic World-type provenance. Expect to meet a motley ensemble of local wildlife including monitor lizards that are possibly a derivative of creatures from the prehistoric ages, illustrious reddish brown eagles, faithful hornbills and monkeys —cartloads of them.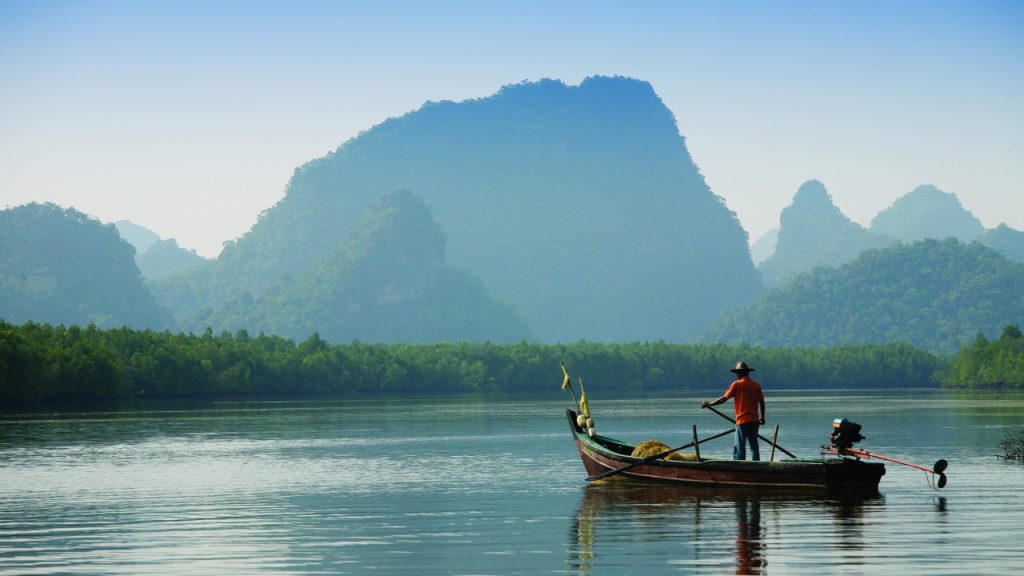 But because we're talking about Four Seasons, and not some basic nature reserve accommodations, expected elements of luxury abound. On the opposite end from the Geo Spa is the opulently appointed Imperial Villa, a five-bedroom 4,810 square metre beachfront palace, with Malaysiana-meets-Moorish furnishings thoughtfully appointed by the property's Singaporean owners. Artworks by the country's leading creatives such as Faizal Suhif, Fazrin Rahman, and Rapheal Scott Ahbeng prop the walls of the sprawling space. Rooms are equally spacious. They personify the often impossibly difficult-to-achieve balance between tasteful and over-the-top ornamental – a worthy feat when it comes to Malaysian aesthetics.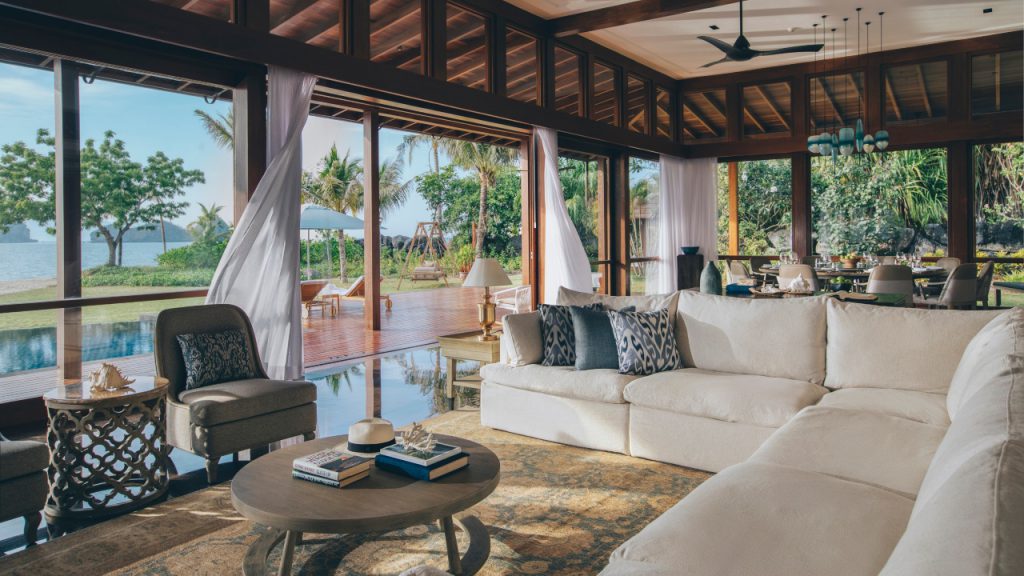 The same design moreish-ness is evidenced throughout the resort, including at Ikan Ikan, set in a traditional wooden Malay village house environs. The food is expectedly rustic and abounding with spices. The chefs here have learned the art of pestle-pounding from their mothers and grandmothers, so curries and other local dishes including the tulang rusuk pangang – grilled short ribs in soy glaze – are authentic and as occasionally unexpected as they come.
A recent addition to the award-winning Four Seasons Resort Langkawi is the Rumah Ikan Fish House, a charming recreation of a fisherman's home that stands determinedly on stilts, accessible solely by boat. Guests can while away pleasant afternoons fishing (apparently, the fish bite eagerly) with beer or cocktail in hand. Some advice: bring a lot of sunscreen. This open-water location is exposed to the elements. Great for enhancing a tan, not so great if you're more into K-beauty and milky skin.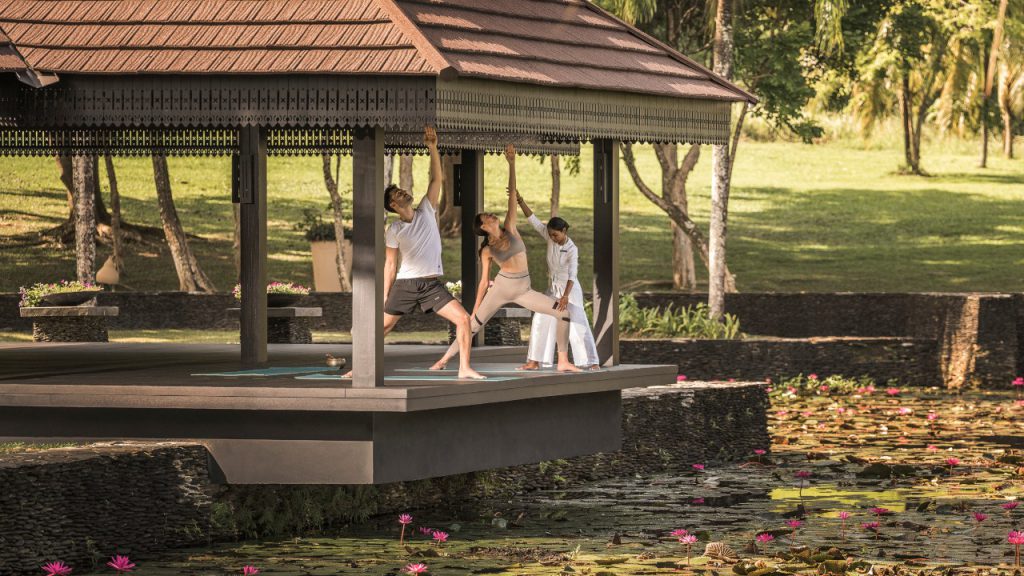 And what is a legendary resort without a spot to take in equally stunning sunsets? At Rhu Bar, an indoor-outdoor Moorish-styled space overlooking a sprinkle of Thai islands 20 or so kilometres away, head bartender Anandha Ruben is no stranger to devising drinks that intuitively matches your frame of mind. Ruben makes the most of local produce and fruits. He concocts his own syrup blends with precise alchemical skill. Ask him to riff up a cocktail from his ever-changing menu. Or settle for a time-tested gin and tonic. Whichever libation you decide on, you can be sure the buzz will linger – Ruben's generous pours and hooky bar tunes point to the fact that this is not just any ordinary hotel bar.
---