Celebrating Montecristo's 80th anniversary
In the novel The Count of Monte Cristo, Alexandre Dumas describes Edmond Dantès—a sailor who became a nobleman—as a man who "has some excellent cigars." The character inspired the name of the cigar brand that Alonso Menendez created in 1935 in Havana, where, it is said, factory workers enjoyed having the novel read to them by a lector as they rolled cigars.
The Montecristo brand flourished under the Menendez family's direction until the Cuban revolution, when they fled the country after Fidel Castro's government seized the cigar factories and nationalised the tobacco industry. In the early 1990s, the Florida-based Consolidated Cigar Corp. launched a new version of Montecristos, made in the Dominican Republic by Tabacalera de Garcia, while Cubatabaco, the Cuban state tobacco company, continued to produce its own Montecristos. (The company that was Consolidated Cigar is now called Altadis USA and is owned by England's Imperial Tobacco, which also has an ownership stake in Habanos, the Cuban entity that distributes the country's cigars).
Both Montecristo brands have remained popular, but Cuban Montecristos cannot be sold in the United States and because of international trademark laws, the Dominican Montecristos cannot be sold in countries where the Cuban versions are available. Consequently, Altadis and Habanos have released their own limited-edition cigars this year to mark the Montecristo's 80th anniversary.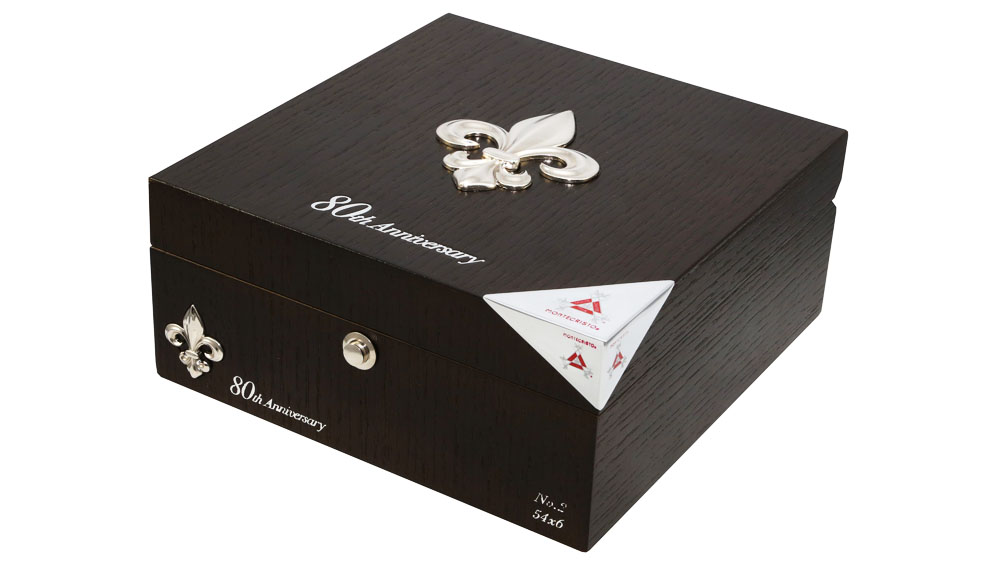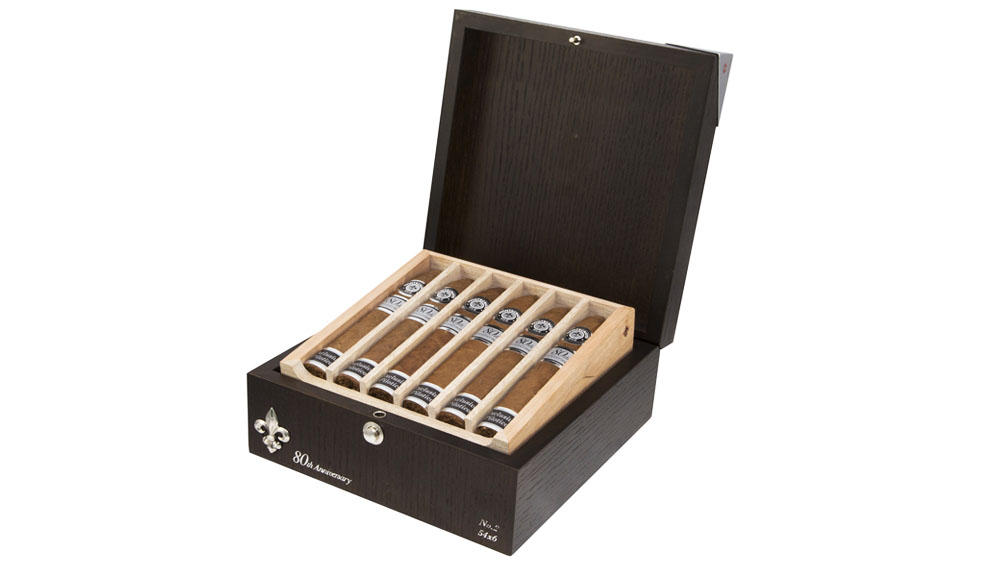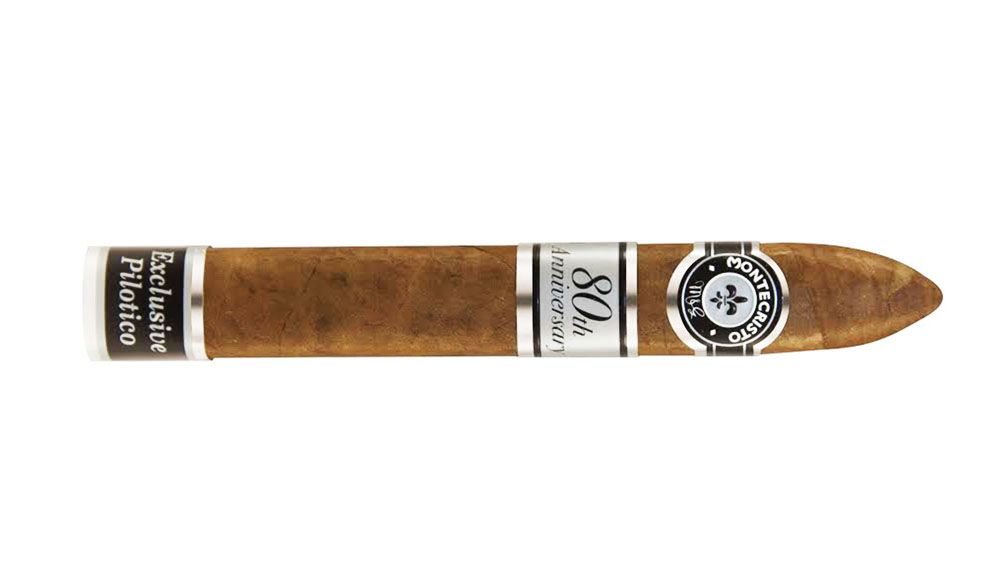 Altadis' 80th Anniversary Montecristo, a 6 × 54 square-press belicoso, features a rich Ecuadoran Sumatra wrapper, a Dominican Olor binder, and Pilotico filler that was grown in the Dominican Republic from seeds smuggled out of Cuba after the revolution. The cigar delivers subtle spice notes, hints of oak, and aromas of sweet hay and leather. It is available in black lacquered boxes of 12 for $264 (RM1,140). Altadis has also produced 80 examples of an 80th Anniversary humidor that contains 80 cigars; the humidor is priced at $1,760 (RM7,600).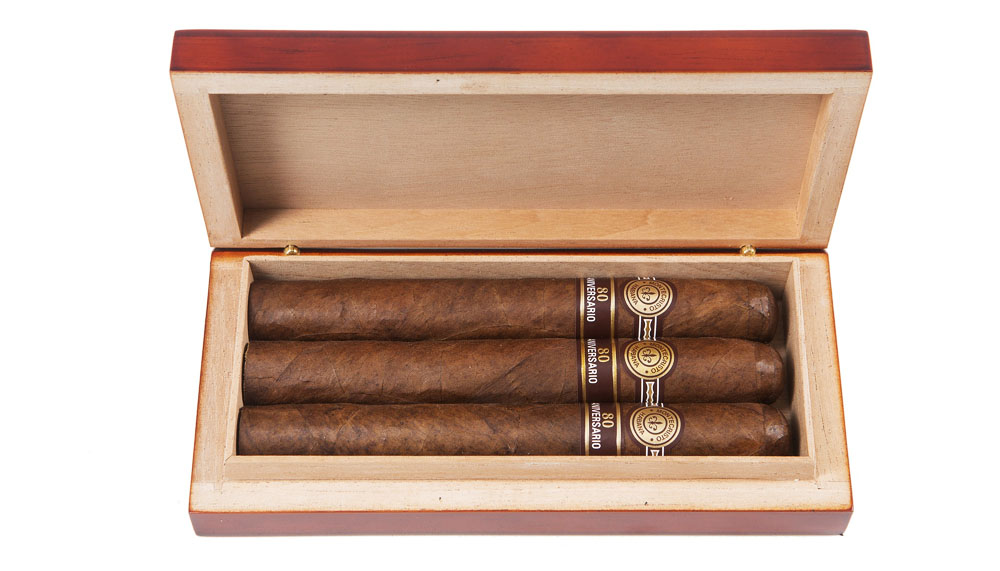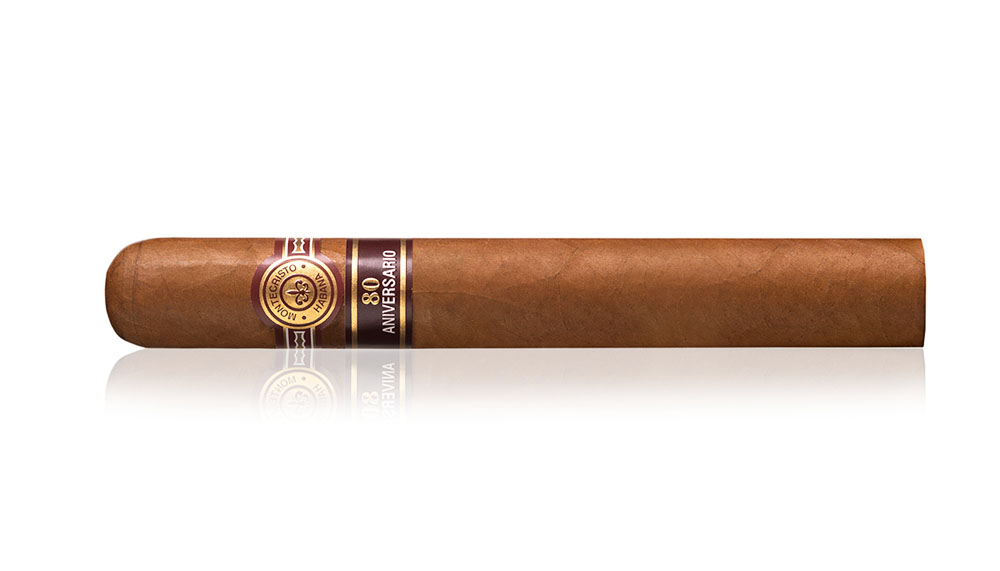 The Habanos Cuban Montecristo 80th Aniversario is a 6½ × 55 double robusto made entirely of Cuban Vuelta Abajo tobacco, with a fuller flavor than a traditional Montecristo. The cigar is available in boxes of 20, of which only 30,000 will be produced.
Which to choose? Given the Byzantine trade laws applying, it is one or the other. But crossing international boundaries in search of the best is second nature, as just as well because both anniversary-edition Montecristos are worthy of the name and its association with excellent cigars.