A collection of 'Year of the Monkey' special edition watches
On February 8, 2016, when the clock ticks over midnight, the year of the monkey begins. It is the year of the Fire Monkey, a period when the cheeky and exuberant primate allows anything to happen, with the best laid plans laced with a sense of upheaval. In tribute to this year embracing change and running with the times, watchmakers are issuing their own special Year of the Monkey timepieces. Extremely limited and painstakingly crafted, these watches are worth your time.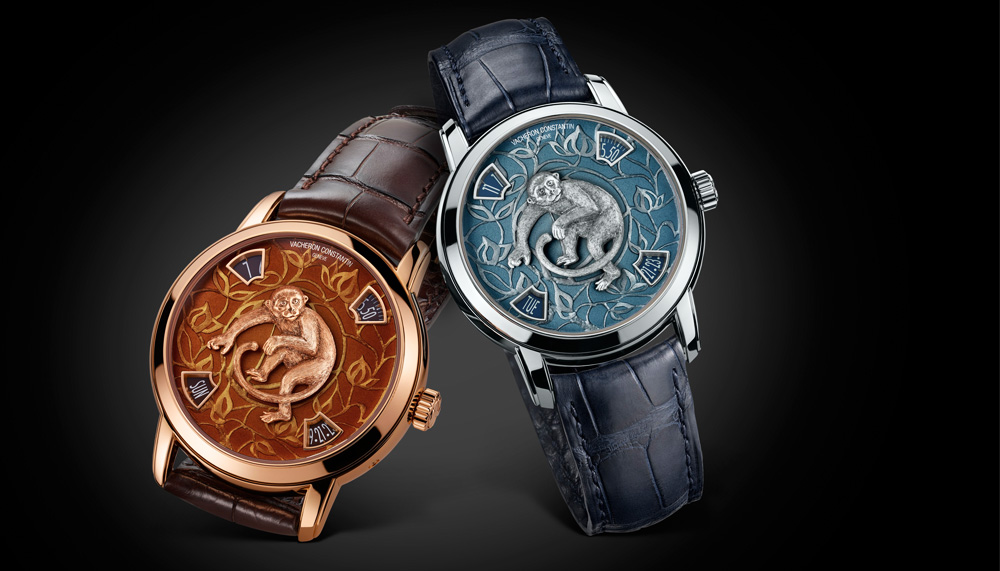 Vacheron Constantin Métiers d'Art La Légende du Zodiaque Chinois
Issued in platinum and rose gold, only 12 pieces of either model will be produced. The focal point is an inquisitive monkey surrounding by stylised foliage. Inspired by the jianzhi paper-cutting technique of China, the leafy motif is etched directly onto the metal, while subtle stage-setting of variously accentuating reliefs create a depth effect. Grand Feu enamelling is then applied in successive layers and finally the monkey, hand-engraved, is delicately applied to the exquisite dial.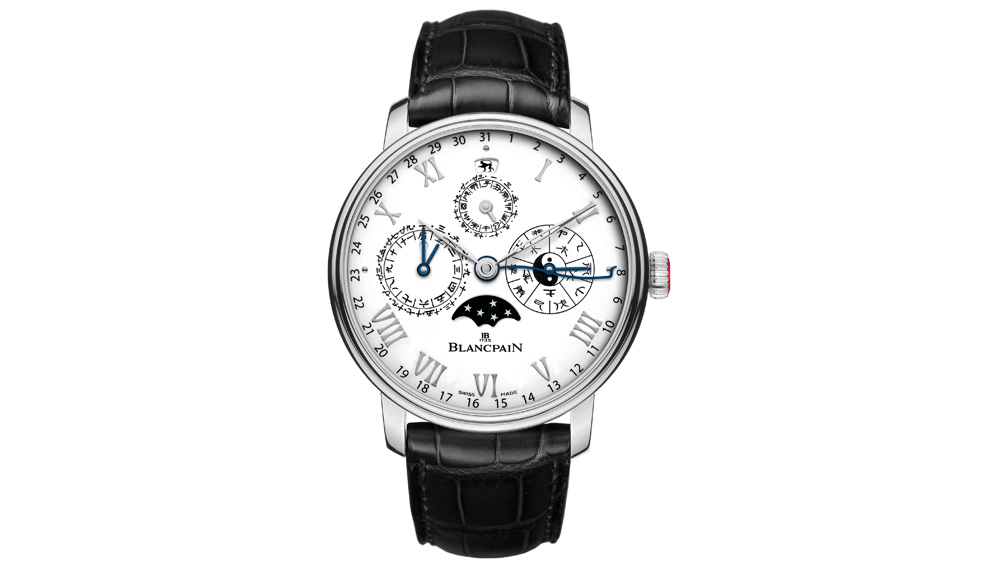 Blancpain Villeret Traditional Chinese Calendar
Other watches on this list may be more overt in their depiction of the monkey, but Blancpain's interpretation is a lot more subtle. Taking cues from its classic Villeret collection, Blancpain gives it a Chinese twist by having the numerals of the subdials – depicting the day, date, month, elements and celestial stems – in Chinese characters. And up top, just where the XII hour should be, is an indication of the Chinese zodiac. The only obvious image of a monkey is at the back, where an engraved Grand Feu monkey guards a peak into the watch's inner workings. The platinum piece is limited to 36 pieces, with a rose gold model available as a non-limited version.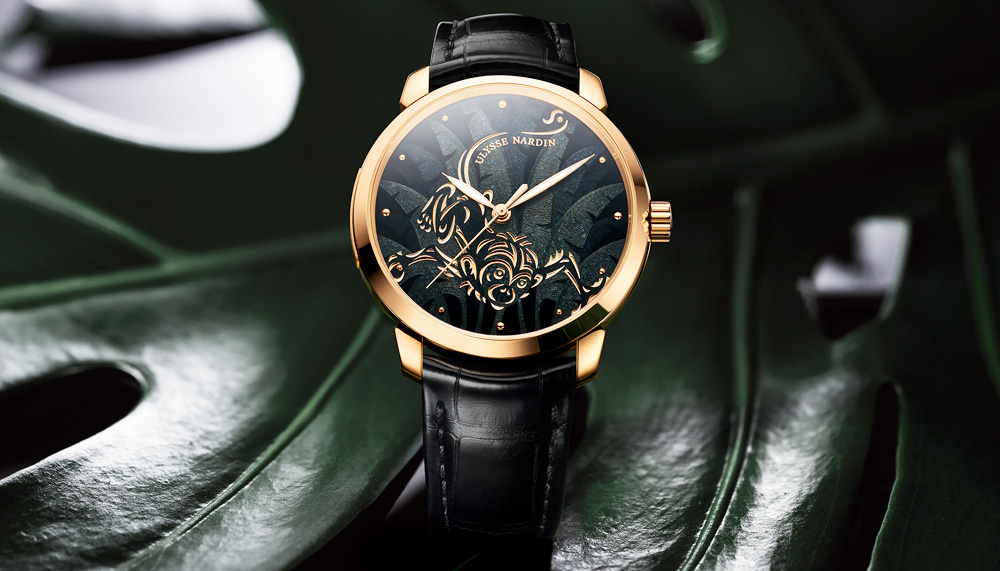 Ulysse Nardin Classico Collection Year of the Monkey
Symbolism is paramount in Chinese culture. It is no accident that this Ulysse Nardin special edition for the Year of the Monkey is limited to 88 pieces – 8 being the luckiest number in the Chinese numerical pantheon. The monkey, as well, symbolises curiosity, playfulness and intelligence, all virtues that Ulysse Nardin captures in this timepiece – a mischievous monkey, brought to life with the champlevé method of enamelling, leaping through a brush of palm fronds. Overflowing with personality and joy, this timepiece will make you smile every time you check the time.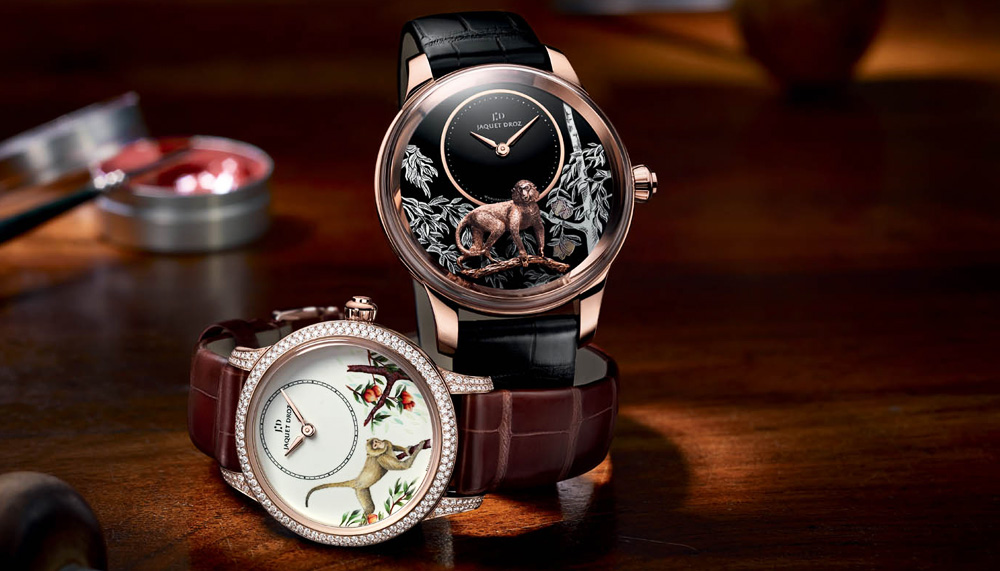 Jaquet Droz Petite Heure Minute
Two is better than one. At least according to Swiss watchmaker Jaquet Droz, which introduces two special edition monkeys. The first – the Petite Heure Minute Relief Monkey – is meant to impress; a hand-engraved, solid red-gold monkey, placed atop a forest scene made from engraved and patinated white mother-of-pearl, against a jet-black dial of black lacquer and onyx. The second – the Petite Heure Minute Monkey – is more delicate, a miniature painting of a monkey leaping for peaches against a white, ivory enamel dial. Both timepieces feature Jaquet Droz's typical off-centre displays, with monkeys making another appearance underneath the dials. Both Petite Heure Minute timepieces are limited to a run of 28 pieces each.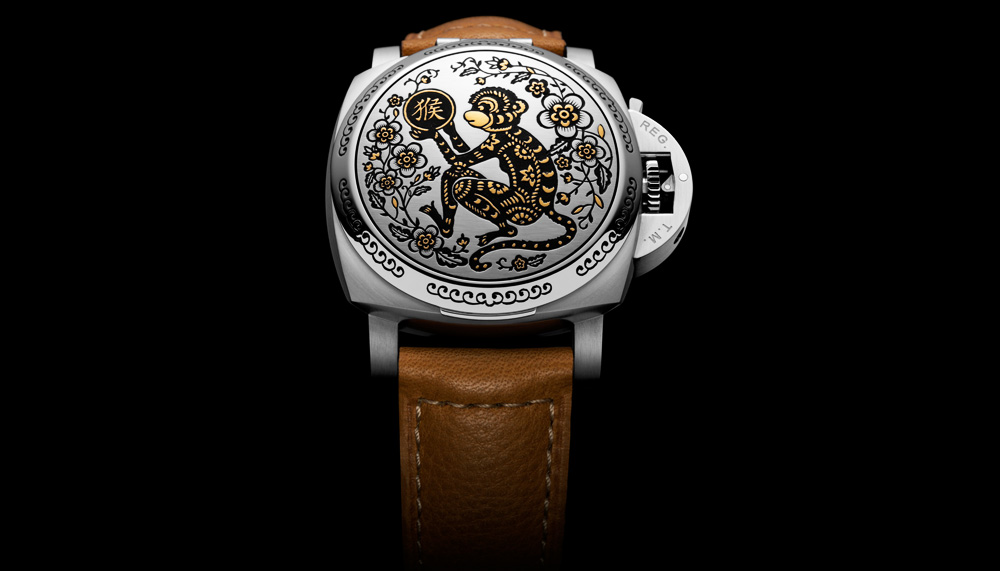 Panerai Luminor 1950 Sealand 3 Days Automatica Acciaio 44mm
Ever a pioneer, Panerai was one of the first luxury watchmakers to get in the habit of honouring the Chinese zodiac, beginning in 2009 with its Year of the Ox timepiece. Based on the Luminor 1950 Sealand 3 Days Automatic Acciaio model, Panerai's series is distinguished by a steel cover fitted over the dial, a free canvas on which the design – based on Chinese paper-cutting motifs – is etched and engraved. Once the cover has been fully engraved and polished, a tool called a 'sparsello' is used to inlay thin threads of gold to fill in the outlines and complete the picture. This effectively makes each of the 99 limited edition pieces unique in its own right.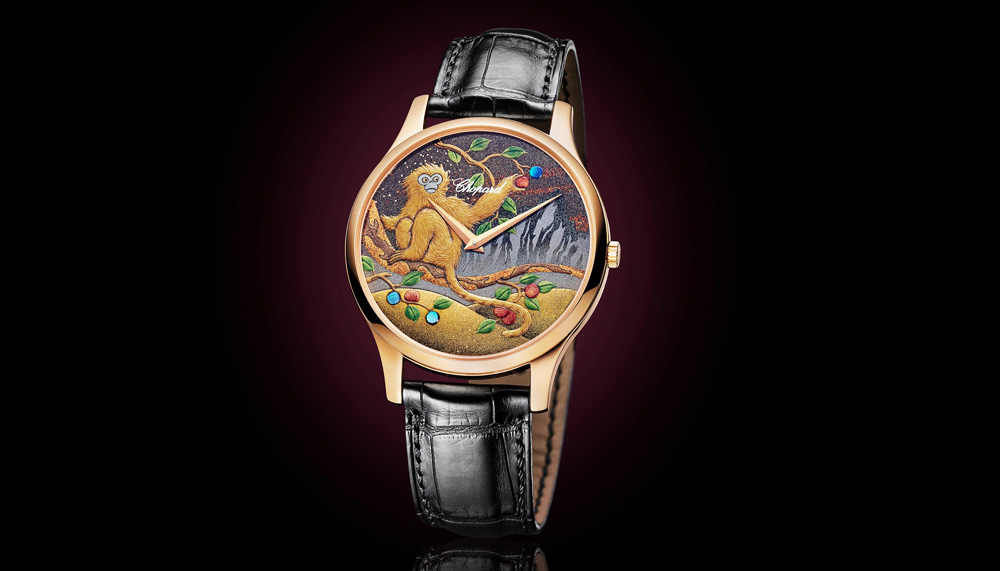 Chopard LUC XP Urushi 'Year of the Monkey'
Chopard's LUC XP Urushi watches are an exquisite blend of ancestral Asian art and the highest degree of Swiss horological refinement. The signature of the series is the lacquered watch dial, done by Master Kiichiro Masumura, declared a 'living natural treasure' in Japan. For the Year of the Monkey timepiece, Masumura-sensei has created a scene where a red-coated monkey gathers eight peaches, depicted in 18K pink gold and the Japanese tradition of Urushi lacquer, which comes from the Japanese sumac tree and used to 'imprison' gold dust motifs meticulously applied using the Maki-e technique. Full of subtle symbolism and serene sophistication, the watch is only available on limited pre-order.

Harry Winston Premier Monkey Automatic 36mm
Against a pink mother-of-pearl dial inlaid with 24K gold flecks, a curious monkey seems enraptured by something off-dial. Inspired by the Chinese paper-cutting art of jianzhi, the open-worked 18K gold monkey embodies all the quick wit and intelligence of the animal, with its tail curling up to wrap around a 0.09 carat emerald-cut diamond. This whole scene is captured within a 36mm, 18K rose gold case studded with 74 brilliant-cut diamonds weighing a total of 2.47 carats. This is a limited edition of only eight pieces.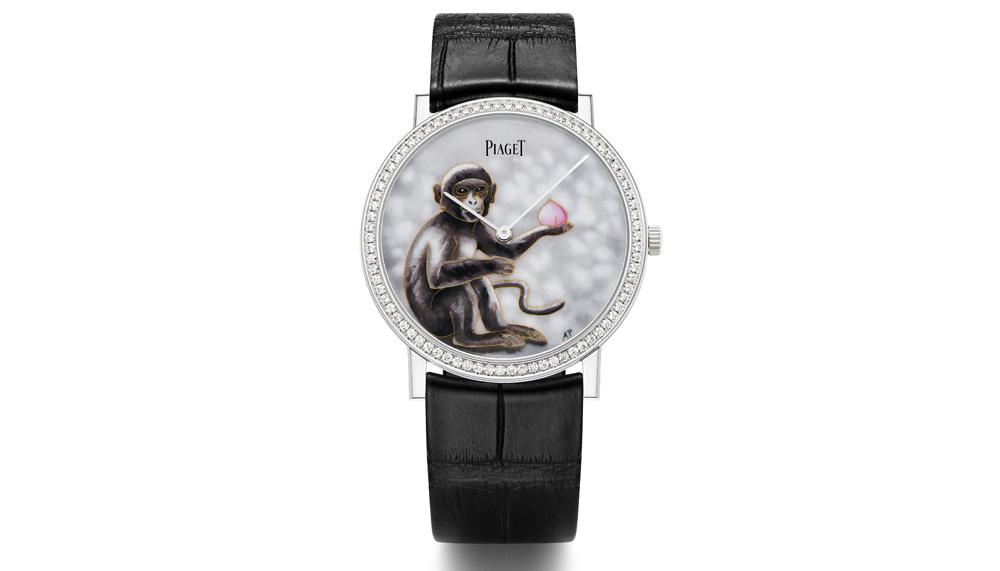 Piaget Altiplano Chinese Zodiac Collection
From the ultra-thin Altiplano collection is Piaget's homage to the simian year. An annual limited edition since 2012, Piaget's Chinese zodiac interpretation always veers towards to artistic finesse, with elements derived from Chinese ink paintings. For this year, enamel master Anita Porchet used a Grand Feu cloisonné technique to craft an image of a monkey cradling a pink peach, against a misty, snowy background. The dial is rimmed by 78 brilliant-cut diamonds set into18K white gold, with production limited to only 38 pieces.
---