Prada serves a dessert course at Pasticceria Marchesi
The world of fashion expanding beyond its boundaries into fresh pastures is nothing new. The purview of the naturally creative is to strike beyond set perimeters to indulge inspiration. So Armani creates homes, Bulgari creates hotels and Chanel has a few surreptitious vineyard holdings.
In Milan, the home of Italian fashion, that takes a different spin. Fashion here is mixed with that other great Italian love, food. So here, in the Drinkable City, there is the Emporio Armani Caffè, the Just Cavalli restaurant, Ceresio 7 by Dsquared, Clandestino by Moschino, Gold by Dolce & Gabbana and the LVMH-owned Cova Caffé. So when Prada acquired a controlling stake in Pasticceria Marchesi, one of the Milan's most famous pastry shops, last year, the city hardly bat an eyelid.
Eyelids did widen and eyebrows did raise when the Pasticceria re-opened though.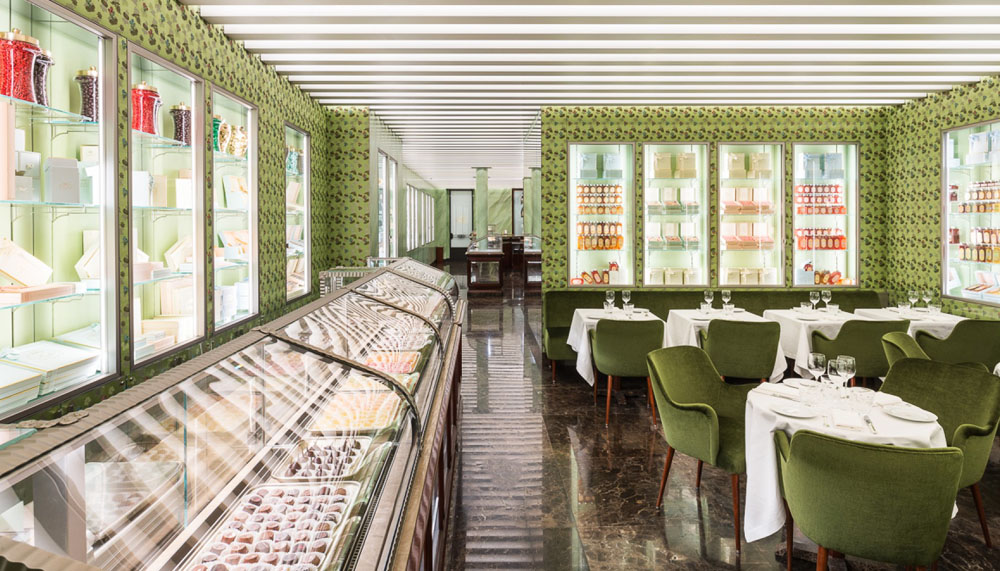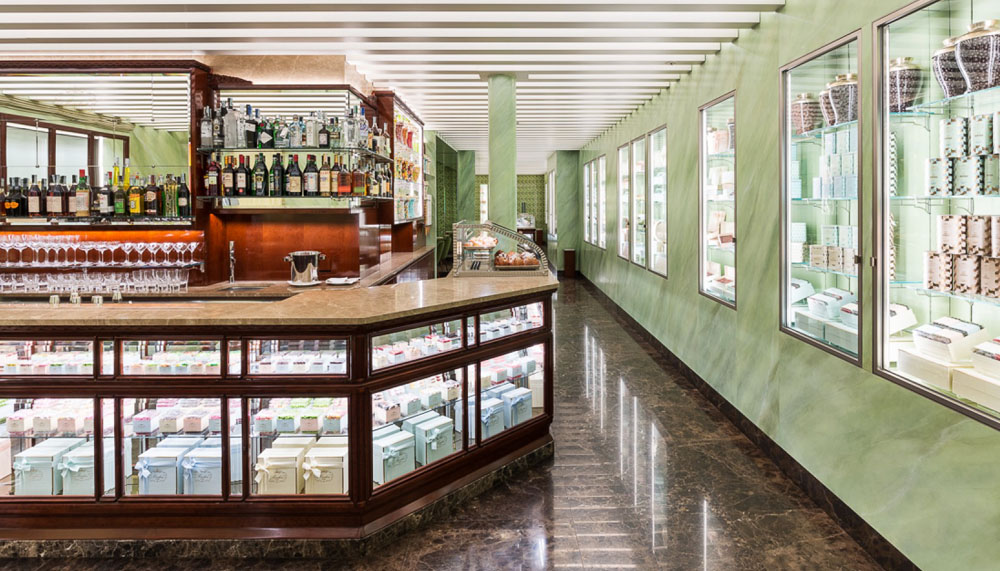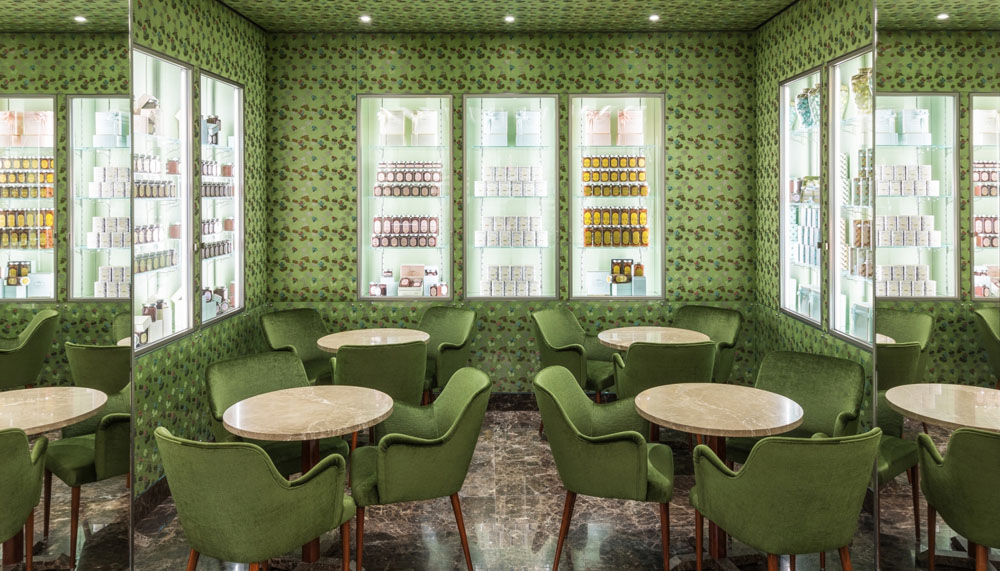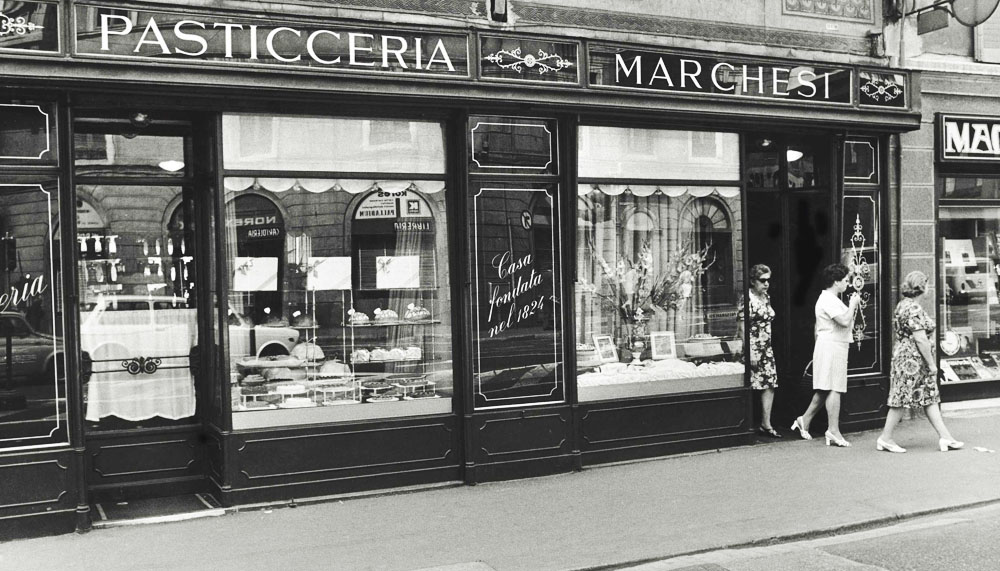 Designed in collaboration with architect Roberto Baciocchi, with the Marchesi founding family in close consultation, the new Pasticceria Marchesi is a zingy wonder. Prada kept the colour scheme of green and the gleeful jars of candy from the original shop, and updated everything else. The olive green tones were pumped up to a brighter chartreuse, the lighting was upped in fluorescence and the slate floor to a rich chocolate marble. The minty new interior is not unlike one of the shop's sweets – zesty, feisty and full of life. The atmosphere of fashion pervades and the custom-made fine china and silvery cutlery by Rosenthal elevate the experience to the expected air of luxury. The recipes – delicate pastries and decadent Sacher Tortes – remain the same, of course.
The Pasticceria has been operating at the same location on Via Monte Napoleone since 1824 and, under Prada, now expanding for the first time. A second outlet is planned, to be housed at the new Prada Galleria in the grandiose Galleria Vittorio Emanuele II. International outposts are also in the works, perhaps bringing Marchesi to Istanbul, Hong Kong, Tokyo and Dubai.
What does this have to do with fashion? Well, nothing on the surface. That is, until you realise that Prada has expanded Marchesi's offerings beyond candy-coloured boxes of sweets to candy-coloured Marchesi-branded merchandise, sporting a distinctive sherbet-hued packaging. Don't be surprised if you start noticing a stack of tempting Marchesi meringues at a Prada boutique near you. Food and fashion can make strange bedfellows – conventional wisdom dictates that to want the second is to forgo the first – but in this case, this recipe for synergy seems to be a successful one.