Exotic machines and racing legends at Goodwood's 2015 Festival of Speed.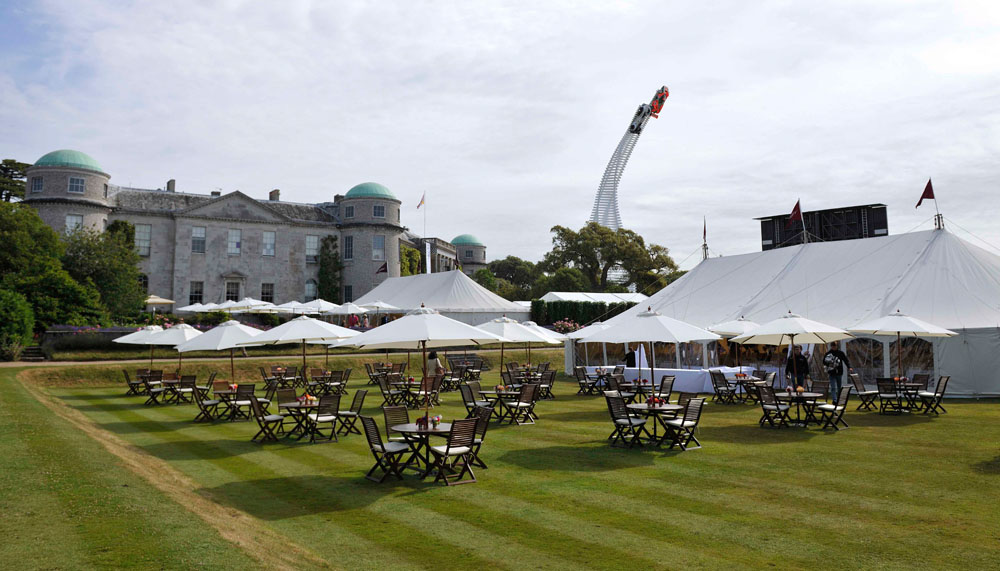 First conceived by Lord March who owns the Goodwood Estate in West Sussex back in 1993, the 2015 Goodwood Festival of Speed was an all-encompassing display of automotive superlatives and irresistible human spirit. Across four bright summer days, the festival attracted 150,000 participants who made the journey to the South Downs for the Britain's most spectacular display of automobiles.
Beyond the actual aristocrat and bona fide petrol-head Lord March, many other racing aristocrats headlined the festival including NASCAR legend Richard Petty, 83-year-old 'Big Daddy' Don Garlits on his 1957-'Swamp Rat 1' dragster and an 85-year-old Sir Stirling Moss who took the wheel at his SLR '722' – the very same car in which he won the 1955 Mille Miglia – as he tackled the fabled hill climb.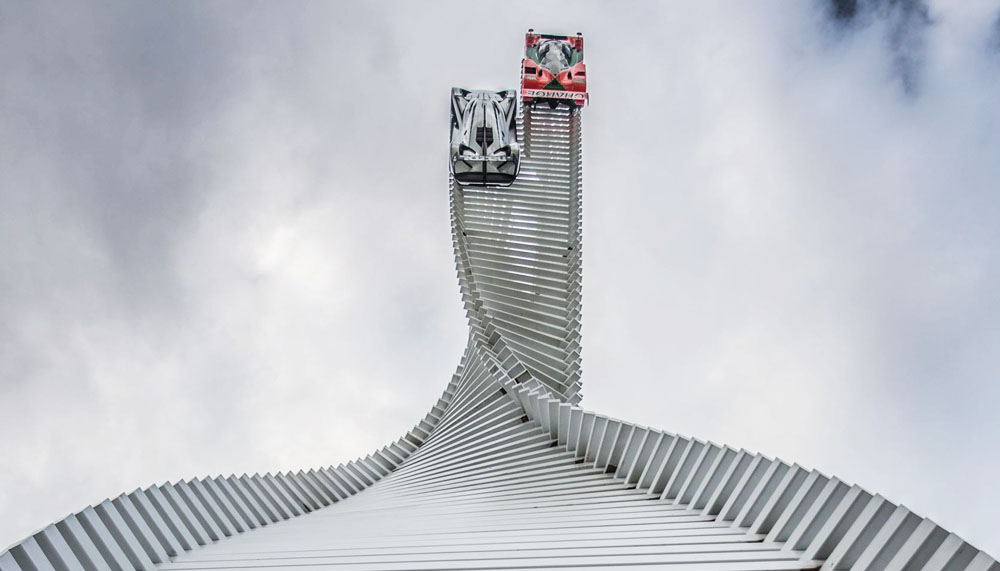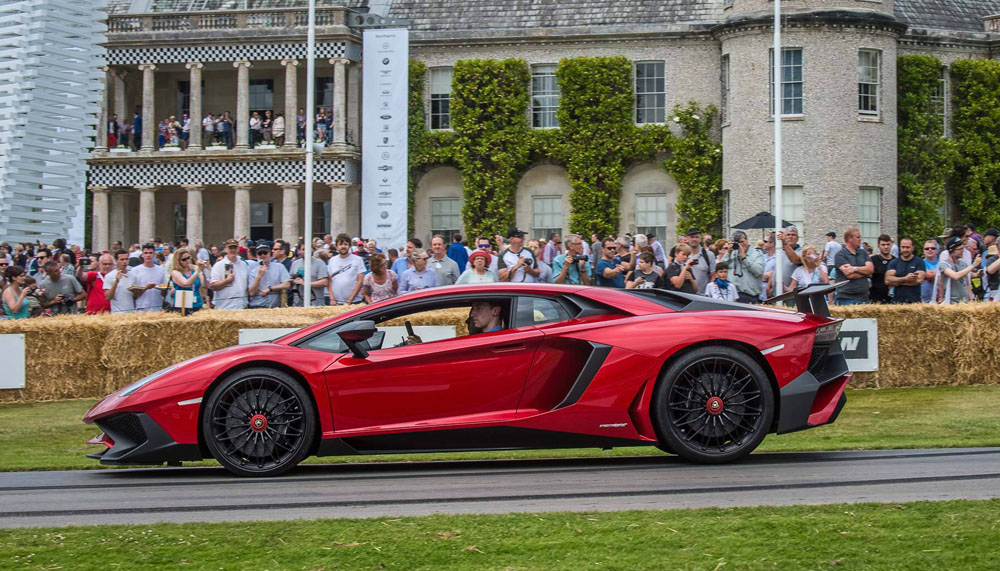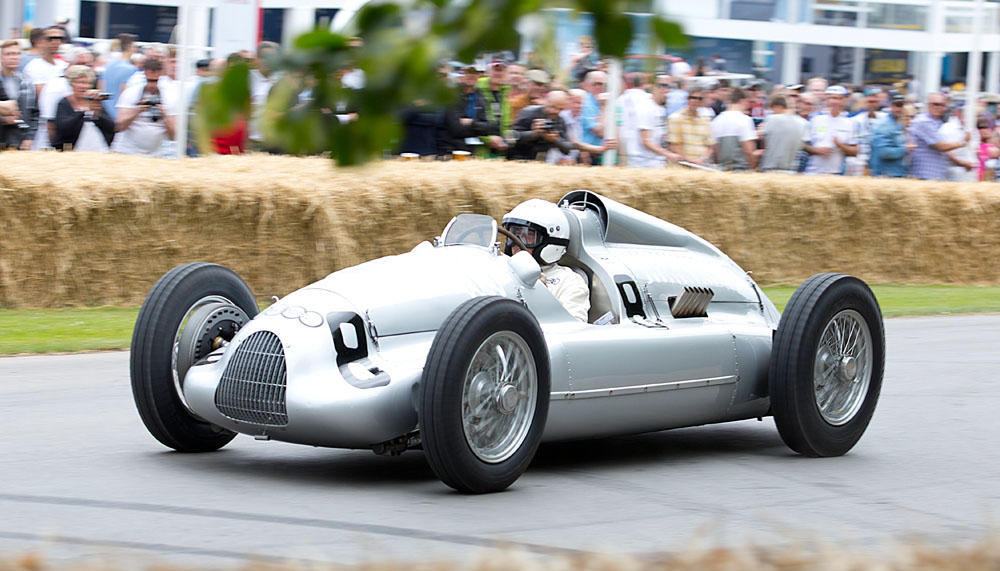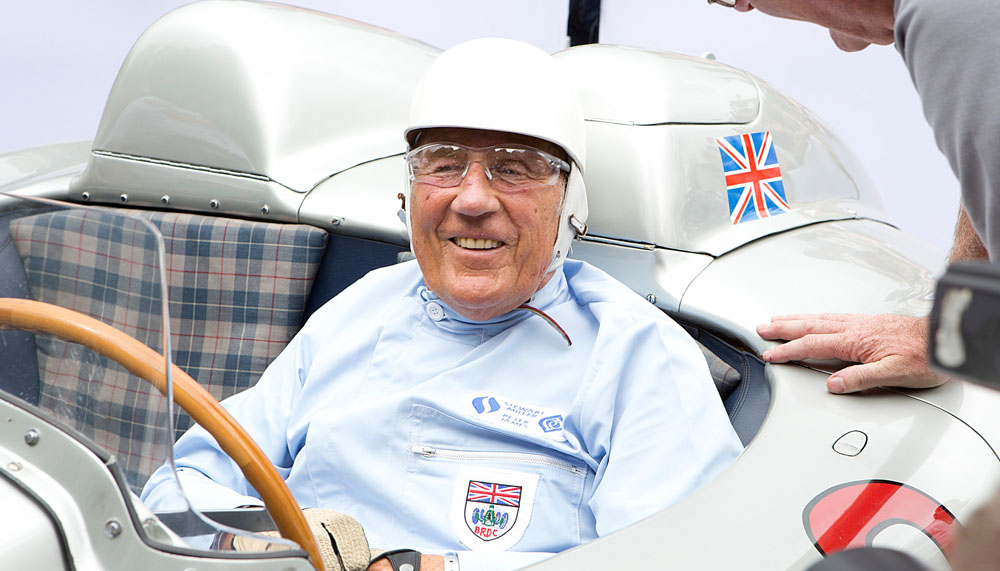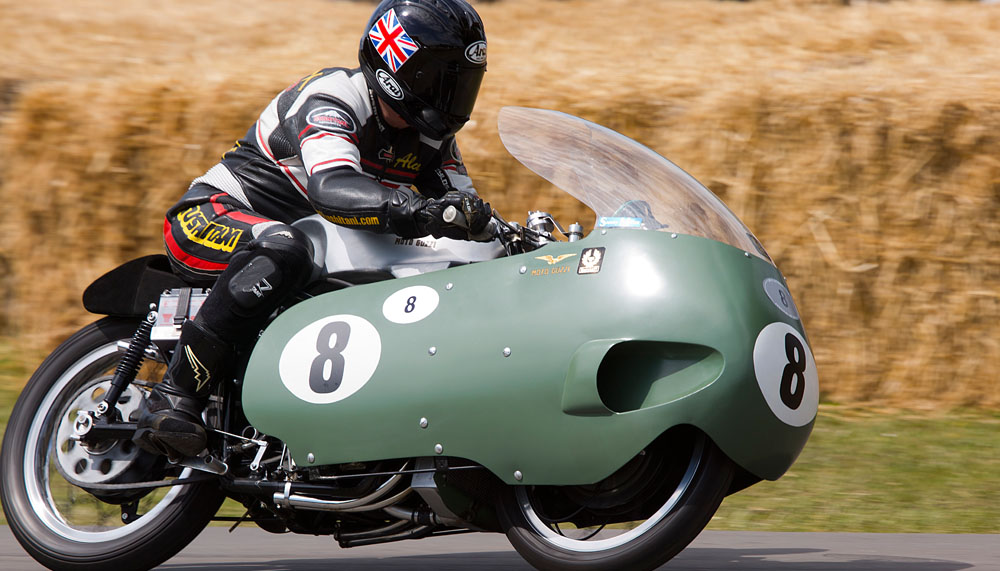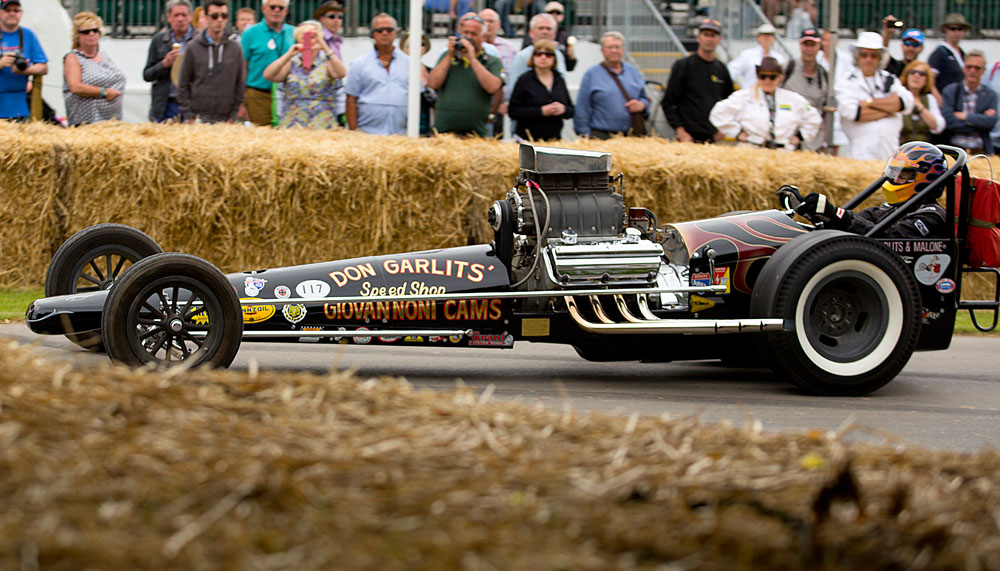 Here, on the palatial estate of the Earl of March and Kinrara, crowds thronged through a mouth-watering display of racers, supercars and classics, some of which had seen a time before either World Wars. A carnival-like theme ensured plenty of fascination with many marques building giant hospitality booths to display their latest and shiniest. Mazda, which celebrated its 50th year in motor sport, chose this event for the UK debut of its MX-5 sports car and were commemorated with a 40-metre-high Gerry Judah twisted steel sculpture.
On the adjacent Cartier Lawn, the 'jeweller of kings and king of jewellers' celebrated its 20th anniversary of Style et Luxe with a lavish spread of vintage motorcycles – including a curious 1907 Vindec Special 5hp with a wicker bath chair. Also in the mix were supercars, as well as modern classics like the Porsche 911, Eagele Speedster and Ferrari P4/5 by Pininfarina. Its nine-man judging panel contained names such as product designer Marc Newson, Apple's Chief Design Office Sir Jonathan Ive and David Linley – viscount, furniture maker and chairman of Christie's UK.
This year, the famous balcony of Goodwood House saw Lord March sharing it with first-time festival visitor and nine-time Moto GP World Champion Valentino Rossi. All around, revving and screeching engines set pulses racing in anticipation as did the many outlandish designs of dragsters and souped-up automobiles from a different era. In the earth-shaking 28.5-litre Fiat S76, one could imagine how gutsy drivers had to be, to drive a flame-spitting 300hp auto – with minimal brakes and a barely-there chassis – back in 1911 to achieve the World Flying Mile Land Speed Record.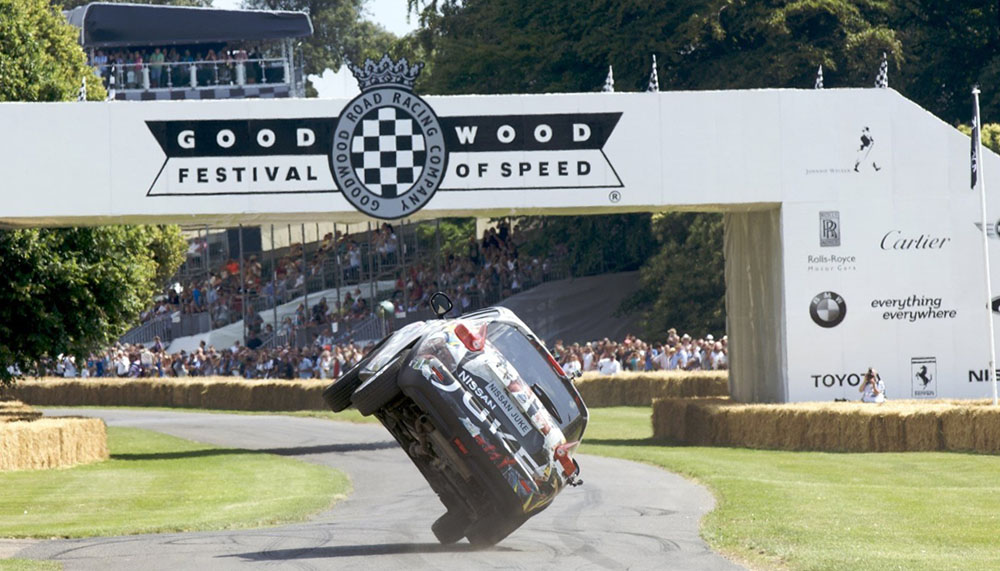 On the festival's final day, the drivers threw caution to the wind and started burning some serious rubber as they sought to make the 1.86km climb in the quickest time. It was beautiful and sometimes unreal as all manner of automobiles howled, skidded, and were hurled across the nine turns by amateur and professional drivers.
The latter comprised luminaries such as local hero Jenson Button, Mercedes Formula One driver Nico Rosberg who signed autographs and took selfies with an excited crowd, Kiwi pro drifting sensation 'Mad Mike' Whiddett, Ken Block of Gymkhana 7 fame and Terry Grant. 'El Tel' as Grant is fondly known, flipped his Nissan Juke RS Nismo onto two wheels and smashed the time for fastest mile on a rather novel record, shredding the outside rubber on his two tyres as he clocked two minutes and 10 seconds, a full 35 seconds quicker.
Upping the eccentricity was Zef Eisenberg on the Mad Max Turbine Bike, boasting a 545bhp Rolls Royce 250-C18 helicopter turbine. Capable and proven to surpass 380 km/h, the bike's makers had worried initially of its speedometer melting, due to such rapid acceleration.
Naturally, this being Goodwood – on which Rolls-Royce Motor Cars is a famous tenant, and Lord March himself sits on the automaker's board – a Roll-Royce Ghost was handed the honour of serving as course car. Built as a left-hand drive so its driver could accurately gauge the gap with the wicked flint wall on the hill ascent, the Ghost received rapturous applause from the hill pavilions where Rolls-Royce hosted its guests.
Meanwhile, on the Michelin Supercar Run, the Rolls-Royce Wraith added its considerable presence amongst a scintillating 41-car line-up which included the McLaren P1, Porsche 918 Spyder, LaFerrari, Pagani Huayra, Koenigsegg One:1 and Agera N, Lamborghini Aventador LP750-4 Super Veloce, Aston Martin Vulcan, Bentley Continental GT, BMW i8, Jaguar F-Type R coupe and Noble M600.
There was time yet for the thunderous crackling of the Typhoon demonstrating its supersonic cruise capabilities, packing 20,000 pounds of thrust in the skies above. Later – the Red Arrows took the stage with aerial acrobatics of slingshots and cyclones, and no short amount of red, white and blue smoke to cap a most extraordinary day in celebration of automotive greats and its living legends.