A legendary American sports car
Carroll Shelby took aim at Ferrari's 250 GTO when he and his scrappy team rolled out the Daytona Cobra Coupe for the 1964 racing season.
Like an early version of Shelby's AC-bodied Cobra roadster, the coupe was powered by Ford's 289cu in V-8, which was topped with a quartet of Weber carburettors. The newer car, however, had aerodynamic advantages over the roadster, which was limited in top speed because of its open architecture. The coupe was penned by then-24-year-old Peter Brock, and with development driver Ken Miles at the wheel, it achieved a Ferrari-beating speed of 310km/h when the design was fully sorted.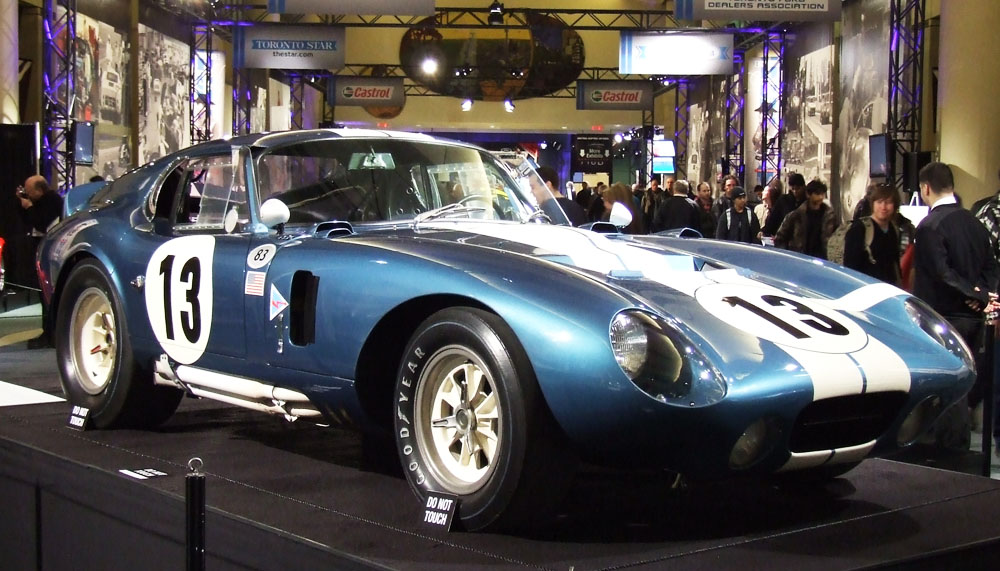 After finishing second in its class in the 1964 FIA World Sportscar Championship, the Daytona Cobra Coupe won the 1965 title. To commemorate the golden anniversary of that victory, Shelby American is building 50 Daytona Cobra Coupe continuation cars.
Only six examples of the original Daytona Cobra Coupe were produced. The first was built at Shelby's shop in California; the bodies for the others were made by Carrozzeria Gransport in Modena, Italy. The program was curtailed in 1965 when Ford enlisted Shelby to work on its GT40 racecar. With his focus shifted, Shelby sold some of the Daytona Cobra Coupes for less than $7,000 apiece. Today those cars are valued by market experts at nearly $30 million (RM129 million).
For the 50th anniversary, Shelby American is building 50 special edition Daytona Cobra Coupe

Only six examples of the original Daytona Cobra Coupe were produced
---