New Masterpieces from Gübelin
How should one appreciate the beauty of a precious gem, the Gübelin way? Eduard J. Gübelin – the guiding spirit of the Swiss luxury brand, and one of the greatest gemologists of the 20th century – believed completely and utterly in the idea that real beauty not only exists on the surface of a jewel, but also in its hidden depths.
It is this philosophy that took centre stage during the launch of Gübelin's Deeply Inspired jewellery aesthetic at the Asia Society Hong Kong Center in November 2015, at which Gübelin's CEO, Raphael Gübelin, provided a personal introduction to their newest and most magnificent high jewellery pieces. With the concept that every gemstone's inclusions – its inner worlds of unique colours, fissures, and shapes – provide secret glimpses of a truly breathtaking landscape, each creation seeks to evoke these potent elements of nature.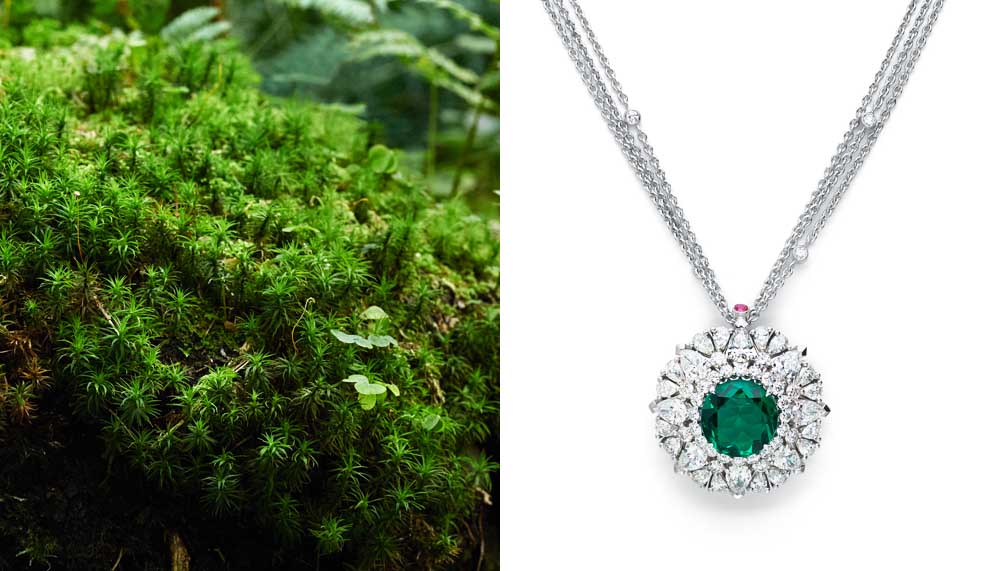 Through Gübelin's eyes, a rare, round 2.84 carat Colombian emerald strung on a platinum necklace – an entrancing piece from their Ornament of Flowers line, under the Pioneer Collection – is the vista to a Mystical Garden, aptly framed by 24 pear-shaped diamonds and 92 brilliant-cut diamonds. Beneath its lush green surface lie inclusions that resemble the botanical forms of delicate fronds, shining petals, and tranquil forests – a wondrous realm within the heart of the stone.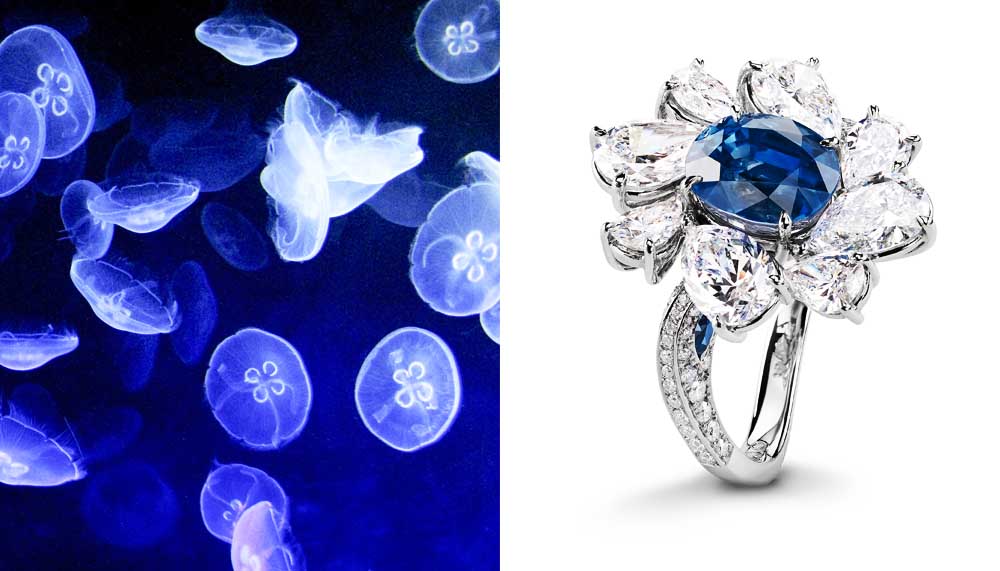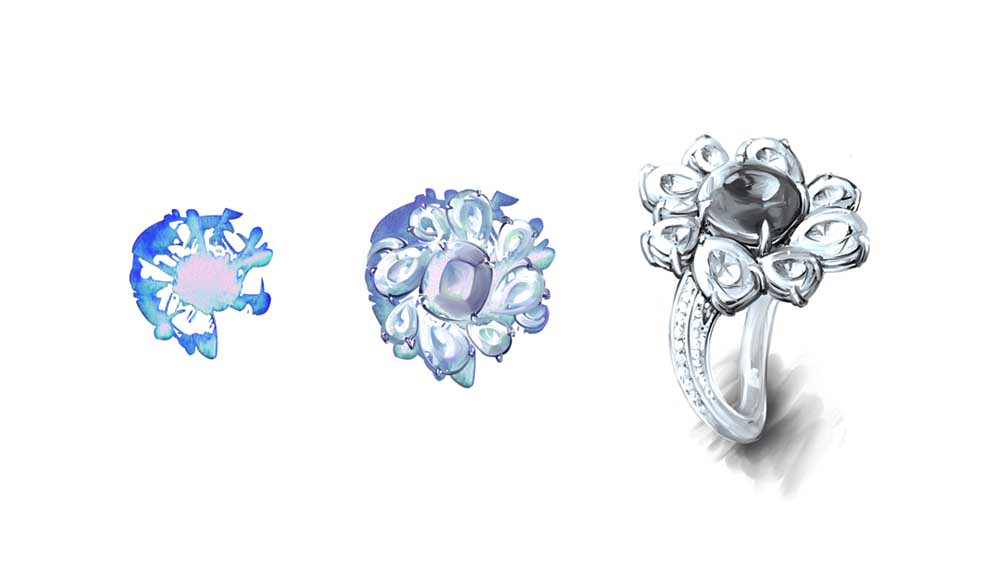 Plunging into the Deep Sea, the Glowing Jellyfish ring, which features a 3.78 carat oval Kashmir sapphire, conjures up images of undulating sea creatures, rising bubbles, and ancient coral reefs when viewed up close. The explosive centres of zircon crystals (which typically appear as inclusions in sapphires) serve as inspiration for the orbiting forms of the ring's design, bringing to mind the solitary, waiflike glow of a jellyfish in the mysterious dark blue of the ocean.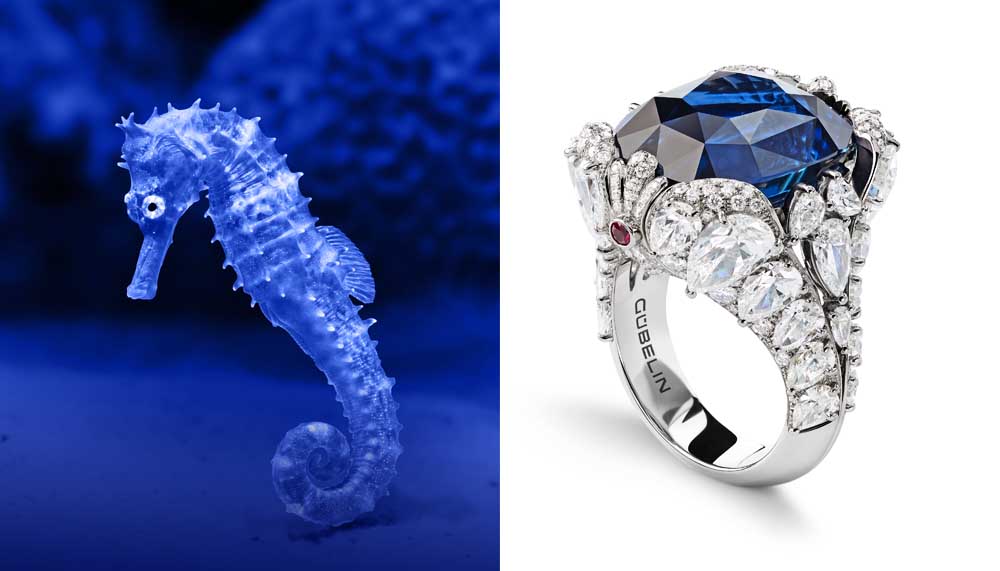 Similarly, The Story of the Seahorse sapphire ring – one of a series of masterpieces by Gübelin's designers – alludes to a curling sapphire inclusion that resembles the shape of a seahorse. With two dramatic diamond vertebrae forming a seductively curvaceous spine for a 23.23 carat cushion-shape sapphire from Sri Lanka, the contrast between the sparkling blue, one-of-a-kind gemstone and the 32 pear-shaped diamonds that surround it make quite a sight.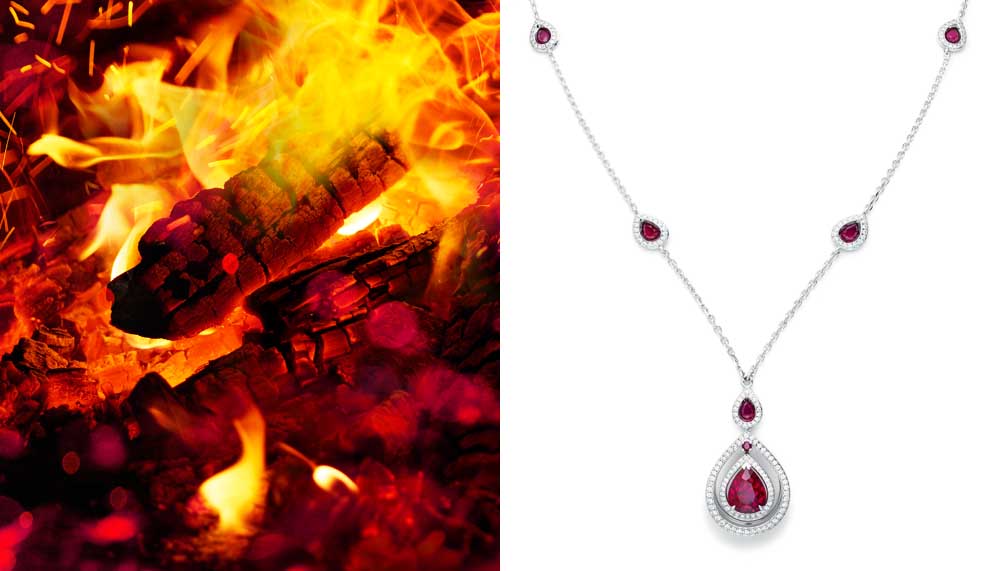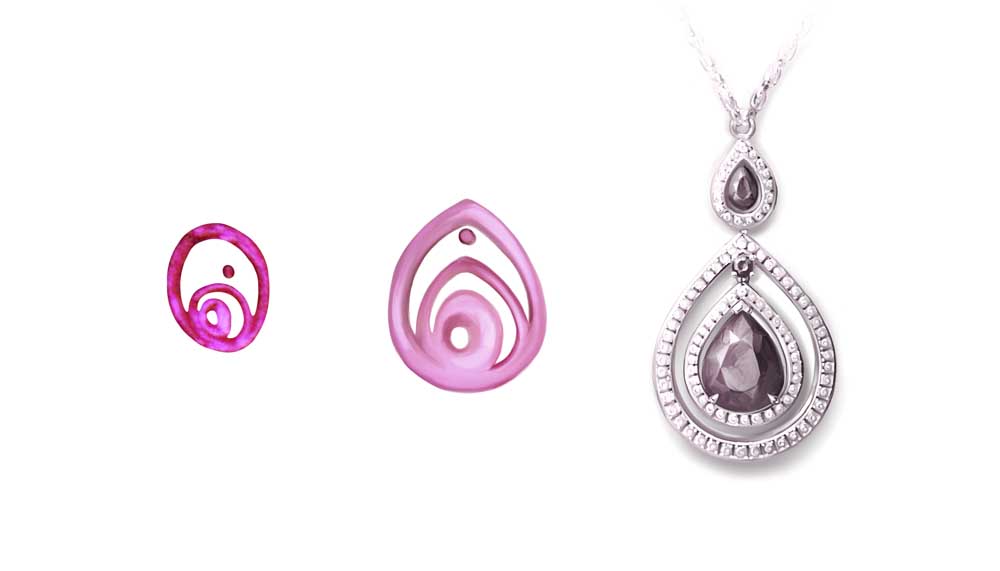 Not to be outdone, the world of Glowing Fire comes into play when rubies – or rather, their inclusions – reveal themselves. Blazing with fire and passion, a ruby might contain an oval droplet of basaltic melt that glints and dances like a live flame. Take Gübelin's white gold, halo-like Glowing Ember collier, a striking combination of nine pear-shape rubies totalling 1.62 carats and a 2.58 pear-shaped ruby (all sourced from Myanmar), which burns brightly around its lucky wearer's throat.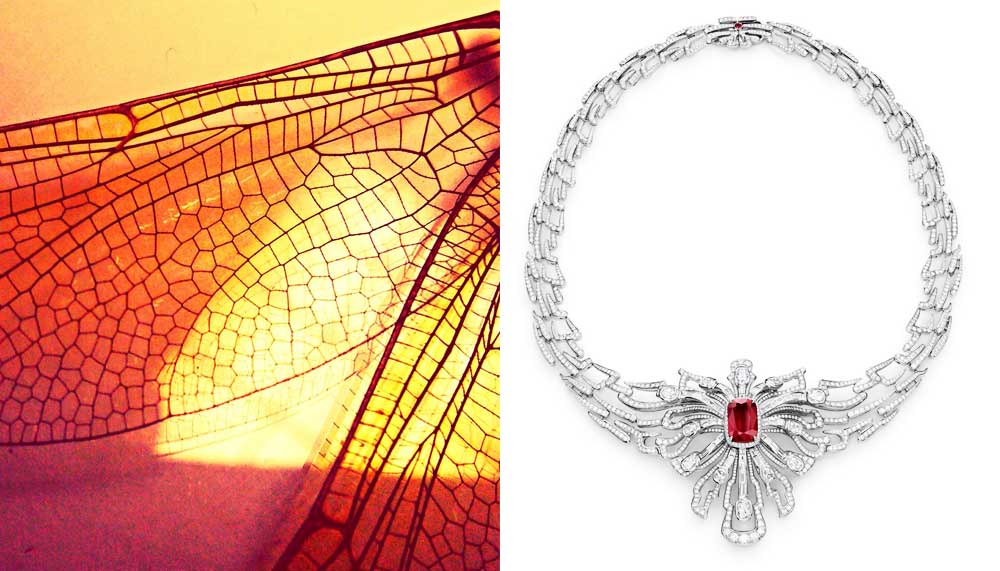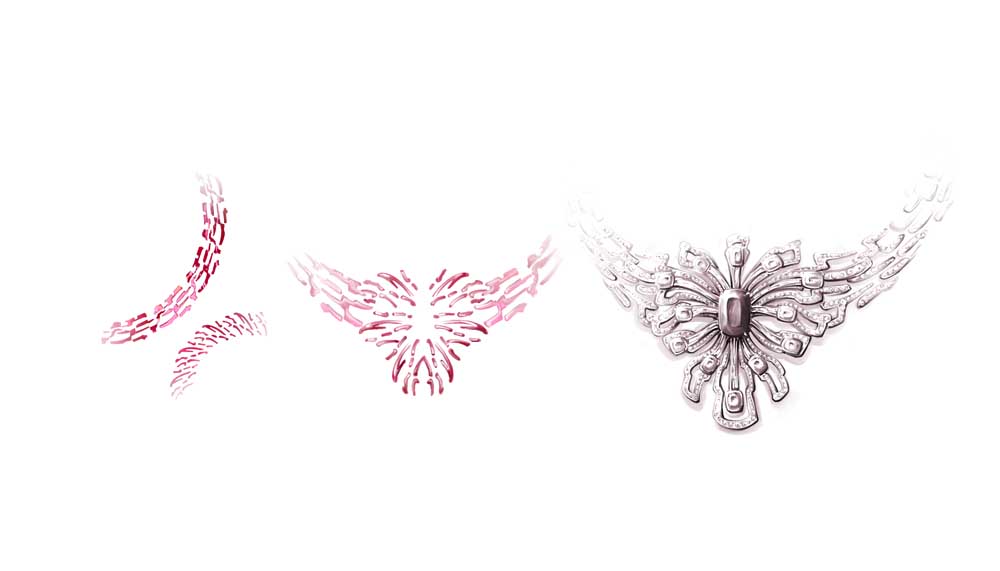 The piece that will undoubtedly light up any and all occasions, however, is the Wings of a Dragonfly necklace: an awe-inspiring design crafted from 1,788 brilliant-cut diamonds, 43 fancy-shape diamonds, 13 cushion-shape diamonds totaling 6.02 carats, and a smouldering 10.64 carat, cushion-shape Burmese ruby as its centrepiece. Stemming from a ruby inclusion's arching, cell-like patterns – so finely structured that it can only be compared to a dragonfly's wing – it is an intricately wrought testament to Gübelin's masterful craftsmanship, and an aesthetic philosophy that opens our eyes to a fascinating, undiscovered world.