Personal Luxury with Sanlorenzo Yacht
In 1958, the Sanlorenzo shipyard was born, dedicated to the ideal of made to measure. Since Giovanni Jannetti first founded the shipyard on Tuscany's northern coast, this Italian su misura approach – of conceiving a yacht in accordance to its owner's vision – has birthed over 700 unique yachts (with over 150 of them above 100ft). More recently, in 2005, Massimo Perotti – a former stalwart at Azimut – decided to buy Sanlorenzo. Perotti's consequent stewardship as chairman has helped Sanlorenzo grow turnover, going from €40million in 2005 to €200million (RM940 million) by 2010 alone.
Enter Mike Simpson, Asia's foremost name in yacht sales and charter. "I could see the phenomenal rise of Sanlorenzo over time," says the managing director of Simpson Marine. "This growth was even more impressive after Max, whom I know very well, left Azimut and bought the Sanlorenzo shipyard." This stratospheric rise of Sanlorenzo, coupled with three decades of friendship between Simpson and Perotti, persuaded the former to cast his lot with Sanlorenzo in June 2015.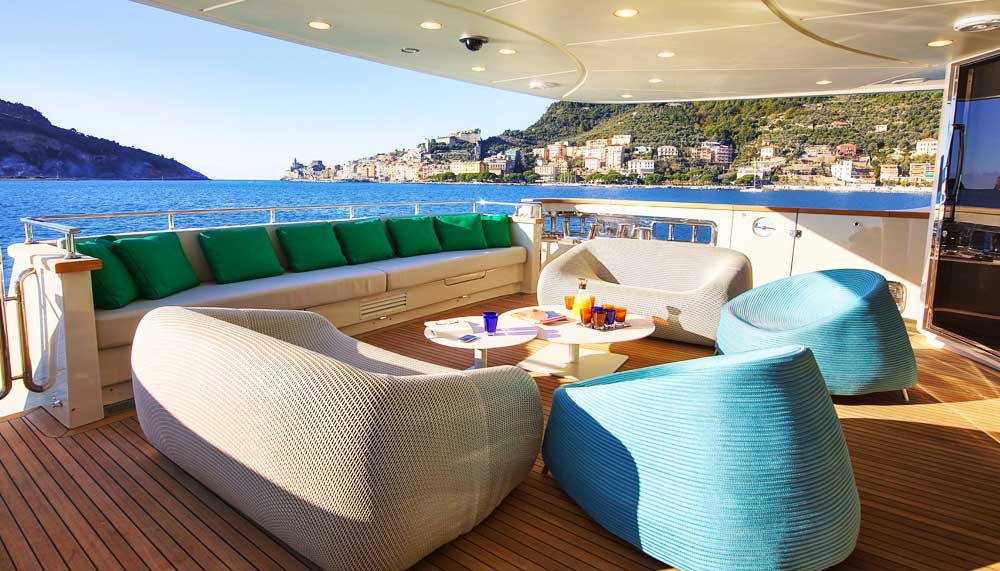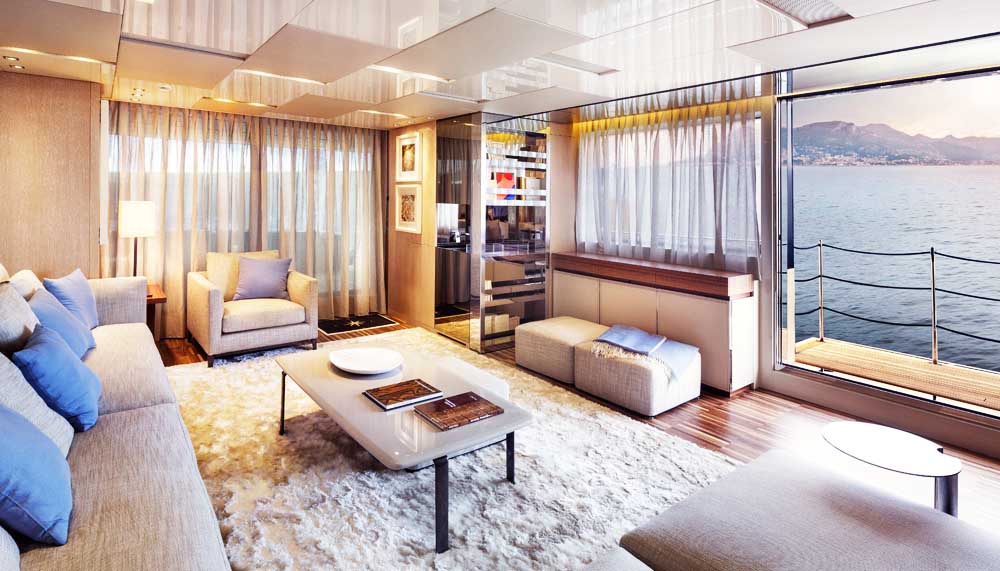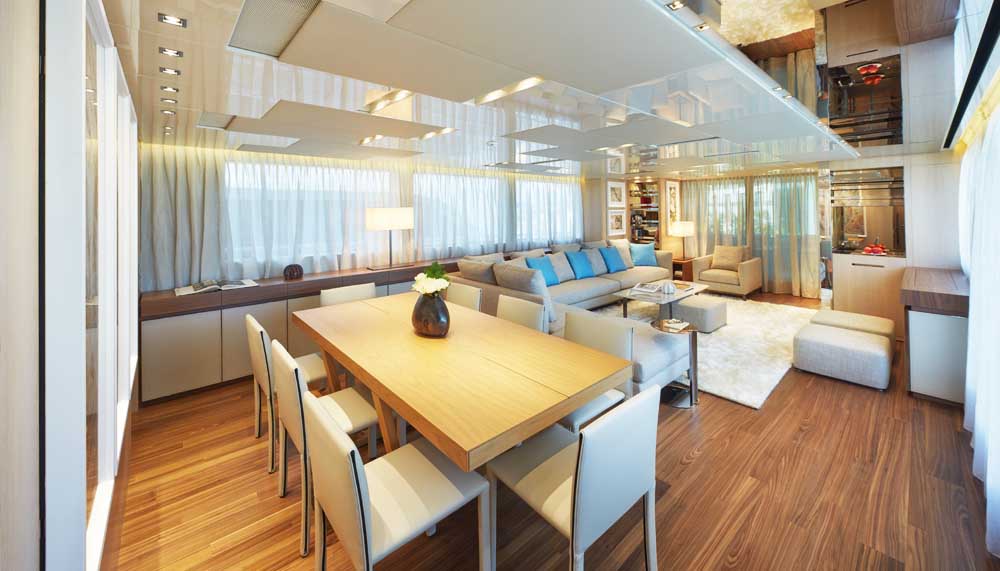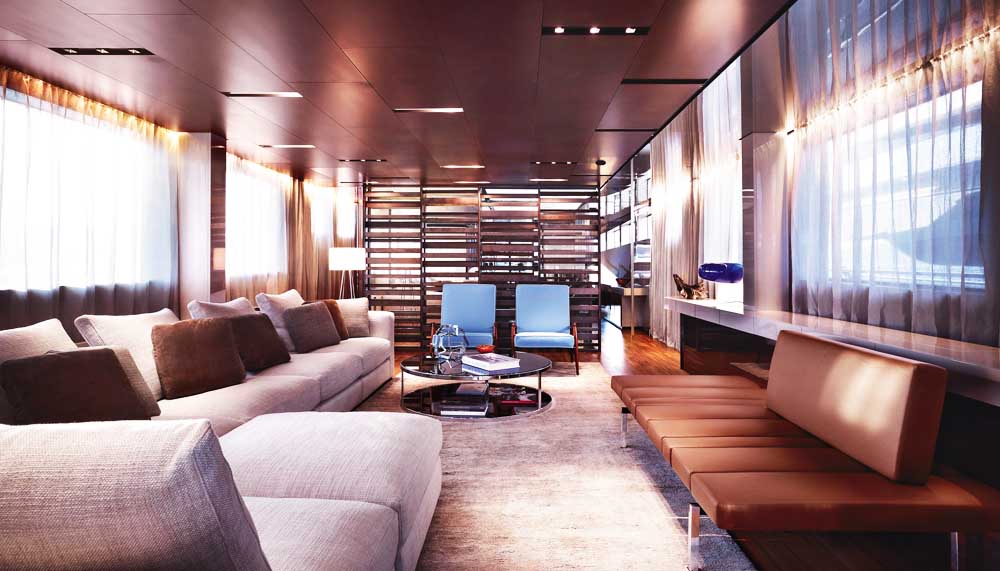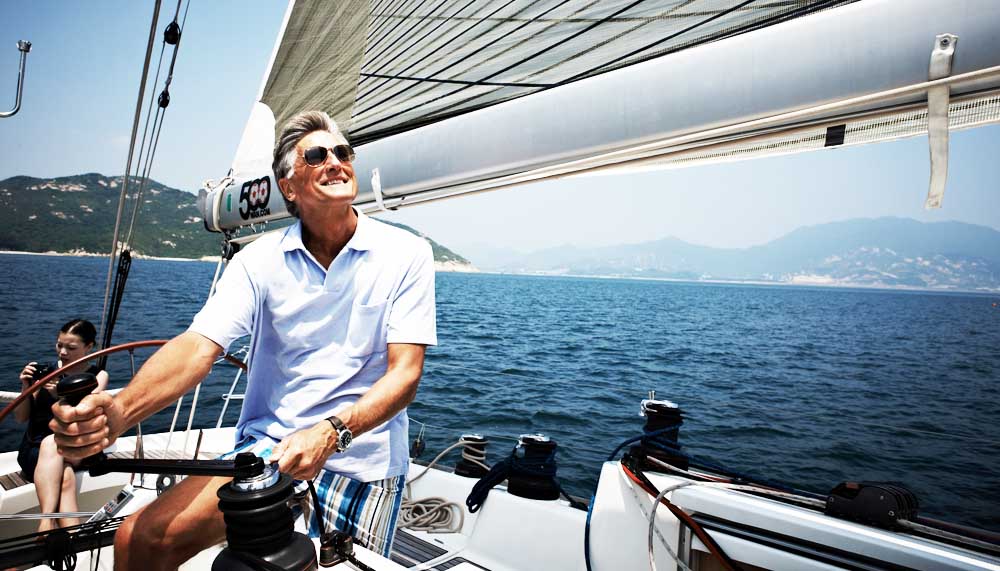 Simpson reflects on the growing segment of consumers who have developed discernment on yachts. "They want the best, an extra attention to detail and a modern classic look which will outlast the attention-grabbing fads on yachts which come and go," he says. To ensure a bona fide longevity in its designs, Sanlorenzo has tapped up Chris Bangle, the American automotive designer who found fame with his stellar work with Mini, BMW and Rolls-Royce.
"The trouble is when shipyards change the look and feel of their product all the time – the yachts age very quickly and old ones are discarded. The value of a modern classic helps protect its residual values," Simpson says. He adds: "We are making comparisons all the time – and Sanlorenzo boasts a timeless design appeal. Extra effort is taken to ensure their yachts are also devoid of the embarrassing vibrations, squeaks and rattling – a lot like how a Rolls-Royce is built to convey that smooth sense of luxury and styled with a contemporary classic exterior."
In Hong Kong recently, Simpson recounted the technological prowess of the Sanlorenzo SD126: "At the Cannes Yacht Show, we had a customer on board and stabilised the yacht at zero speed, and had a boat driving around us creating a wash… and it was absolutely smooth."
The idea of yachts serving as modern-day chateaus led to the creation of the SL106, one of which berthed recently at the Royal Hong Kong Yacht Club. On this yet unchristened vessel, yellow onyx and a fish tank exist in a swish interior designed to optimise the yacht's length. Wood, marble, linen and silk are employed to create an aura of refinement, in conjunction with large salon windows and a teak hand rail.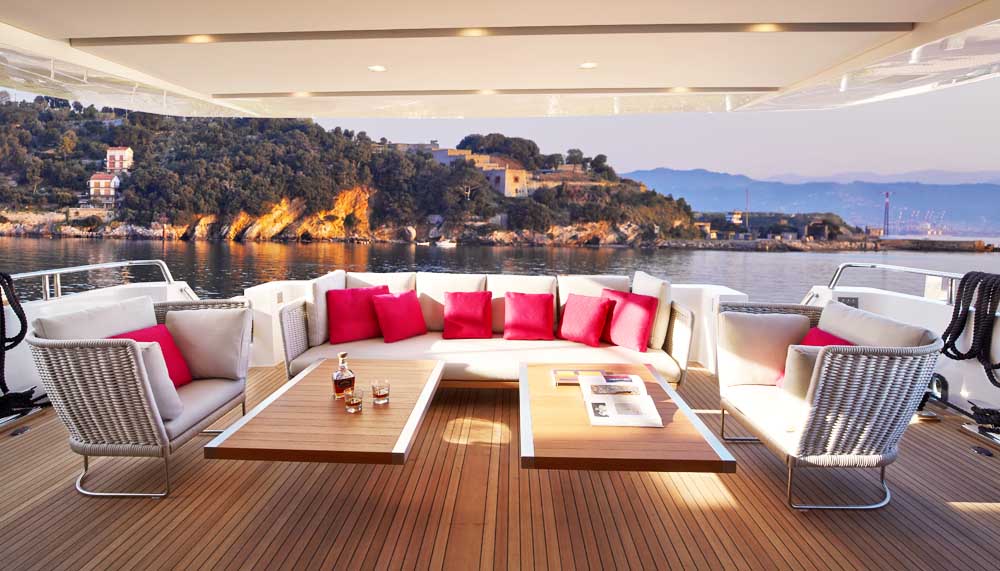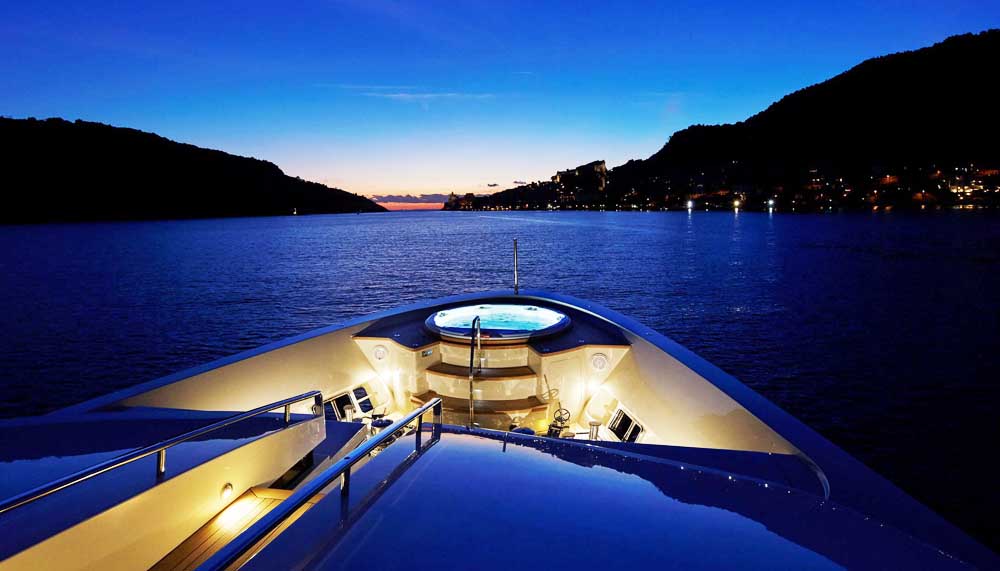 A signature feature – now widely copied by other shipyards – are the expandable balconies on either side of the yacht. An opulent salon offers the fullness of space for parties and lounging on the main deck. Rubber mountings and extra-thick doors ensure silent running while aluminium frames for the cabin housing also consolidate the high levels of sound insulation and anti-vibration.
Guest accommodation is for eight with en suite bathrooms and showers. A palatial hot tub on the huge flybridge fits up to eight adults who may then enjoy dining on the same level, courtesy of well-defined seating and an integrated grill and kitchen concept.
A propulsion system pushes the yacht to a top speed of 29 knots with cruising speeds of between 24 and 26 knots depending on your pick of the engine. To reduce its total weight, an infusion process is utilised on the fibreglass products used on the vessel, which leads to reduced power consumption in its operation. Meanwhile, its transom garage is kitted out with a 4.5-metre tender and a Jet Ski.
As for Simpson, he describes his mood as recharged, with the addition of Sanlorenzo under the stable of brands represented by Simpson Marine. The emergent trend for superyachts bodes well, particularly with Sanlorenzo in the lead pack of shipyards specialising in the 76ft – 200ft range. Simpson's view is that the additional interest of the Sundiro conglomerate – who are invested in 21.74 per cent of Sanlorenzo – in Simpson Marine provides a great sense of continuity to Simpson Marine's 100-plus members as well as its customers. Of great interest for this year will be the Sanlorenzo 52 Steel, a superyacht weighing just 500 tonnes, which will cruise at a maximum of 17 knots and accommodate up to 12 guests.