Meeting mantas is the second best thing about the Four Seasons Maldives
And suddenly, it was dark. As if a massive shadow passed over me.
There we were, entranced by the balladic dance of four manta rays at Manta Point, a coral outcrop where the majestic creatures congregate to subscribe to cleaning services provided by tiny fish who rid their clients of parasites. A shark could have swum by and no attention would be paid, so captivated we were.
And suddenly, it was dark.
I looked up, floating several inches above the craggy slope, to see a fifth manta pass right above me to join the waltzing quartet. I could have reached up to stroke its white belly dotted with an individual tapestry of black patches that are a manta's identifying 'fingerprints'. I didn't. The first rule of diving: touch nothing and take nothing but photos.
I could have spent hours mesmerised by this sight. I would too, were it not for a limited oxygen supply. So we surfaced, and conversation exploded as we kitted out of our diving gear, heading back to the Four Seasons Maldives at Kuda Huraa. Ben Carroll, a marine consultant based at the resort, had confided to me prior to the dive that he had never seen mantas up close in his dives numbering nearly four thousand. In jest, I said 'stick with me, buddy, and we'll see mantas.' Whether by providence or probability, we saw mantas.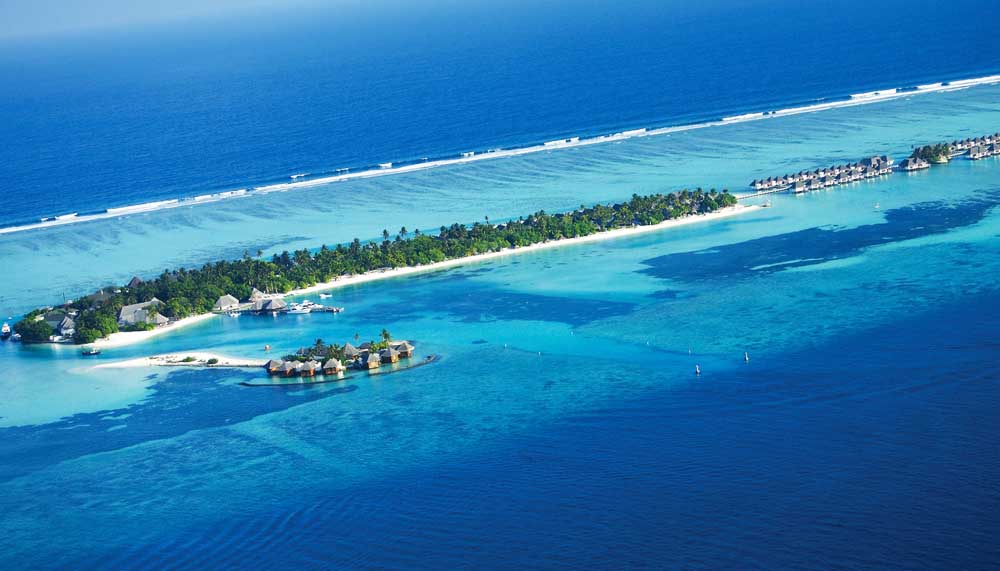 Stretching south to north over 500km as a necklace of turquoise gems in the lapis lazuli Indian Ocean, the Maldives is paradise found. It consists of approximately 1,190 coral islands grouped into 26 atolls, surrounded on all sides by nothing but open ocean. Of these islands, some 110 are responsible for the country's image to the world – luxurious beach resorts with pristine white sand and brilliant blue waters that beckon to be entered.
Of this number, two belong to the Four Seasons Maldives – Kuda Huraa in the North Male Atoll, and Landaa Giraavaru in the Baa Atoll. Though separated by nearly 120km, both resorts provide what is probably the most seamless experience in the Maldives.
Kuda Huraa is the closer of the two to Malé, the entry point for anyone travelling here. As the speedboat whisking guests arrives, the resort reveals itself, a narrow spit of sand terminating in a corridor of villas suspended over azure waters. Here are 96 beach and water accommodations constructed by local craftsmen using local materials and techniques. Kuda Huraa feels cosy, almost village-like in atmosphere, though few villages can boast of such lavish amenities and surroundings.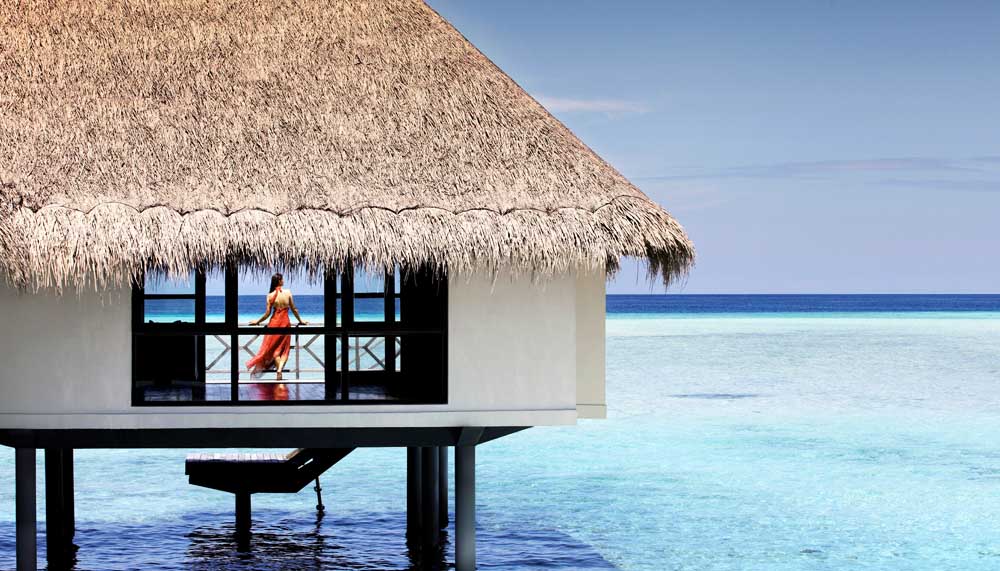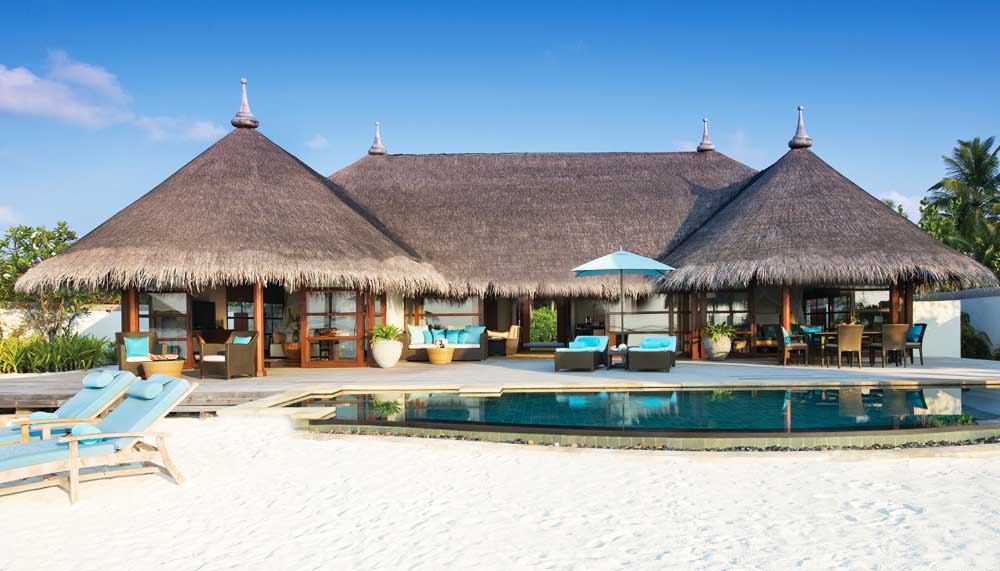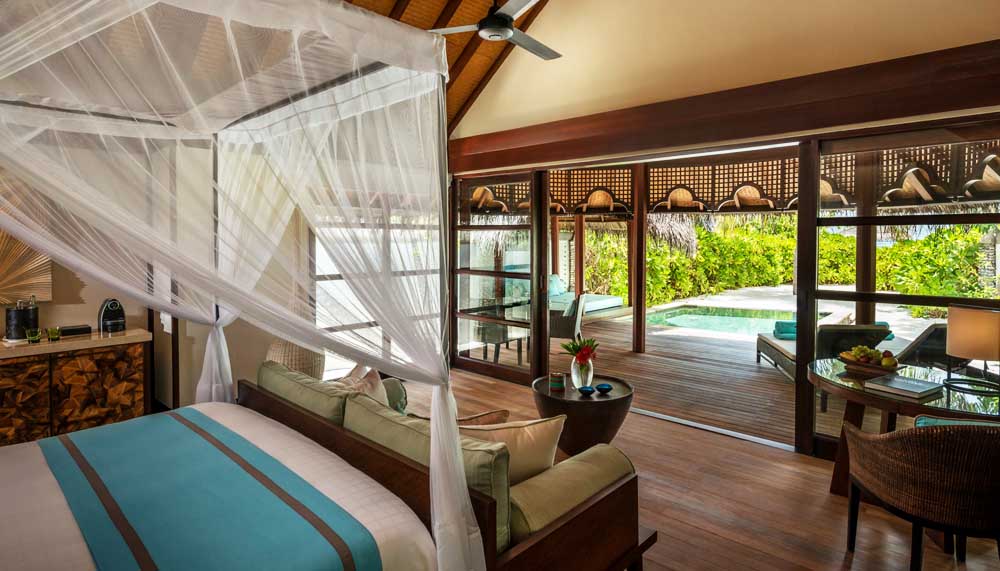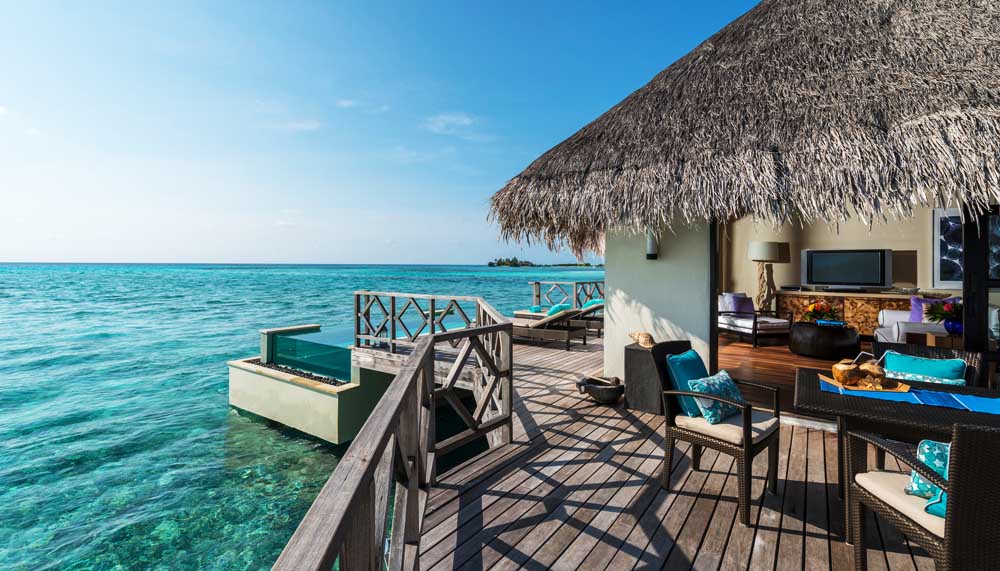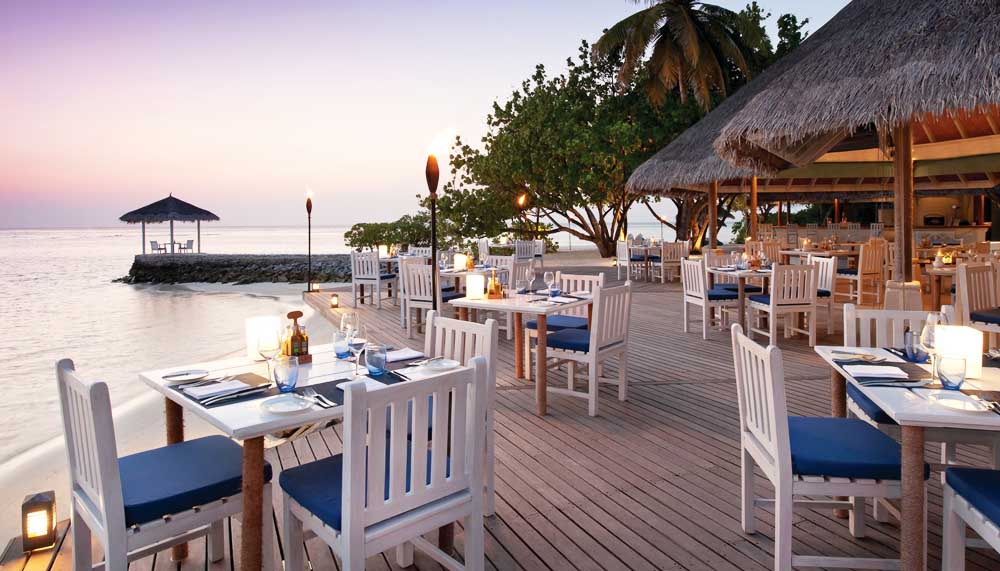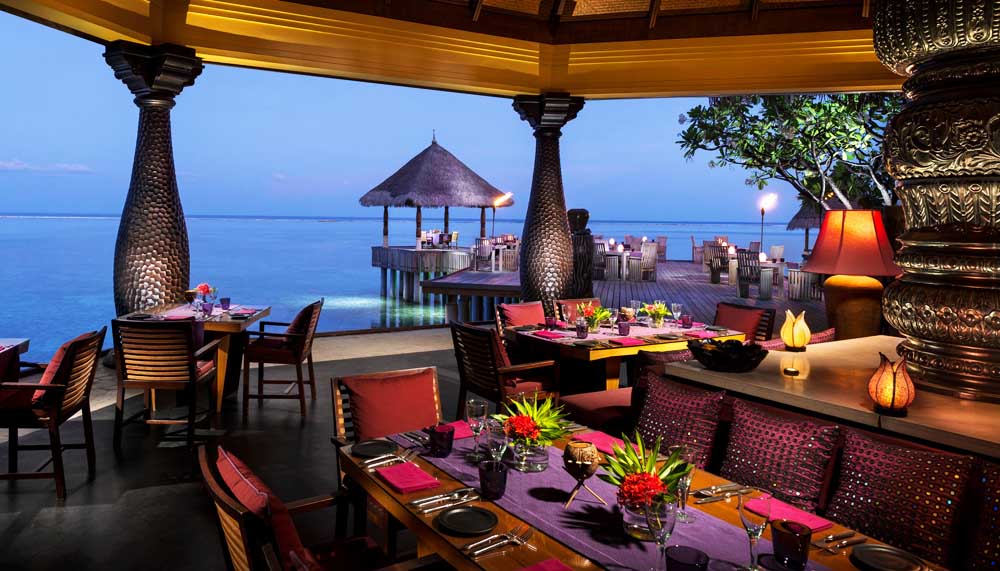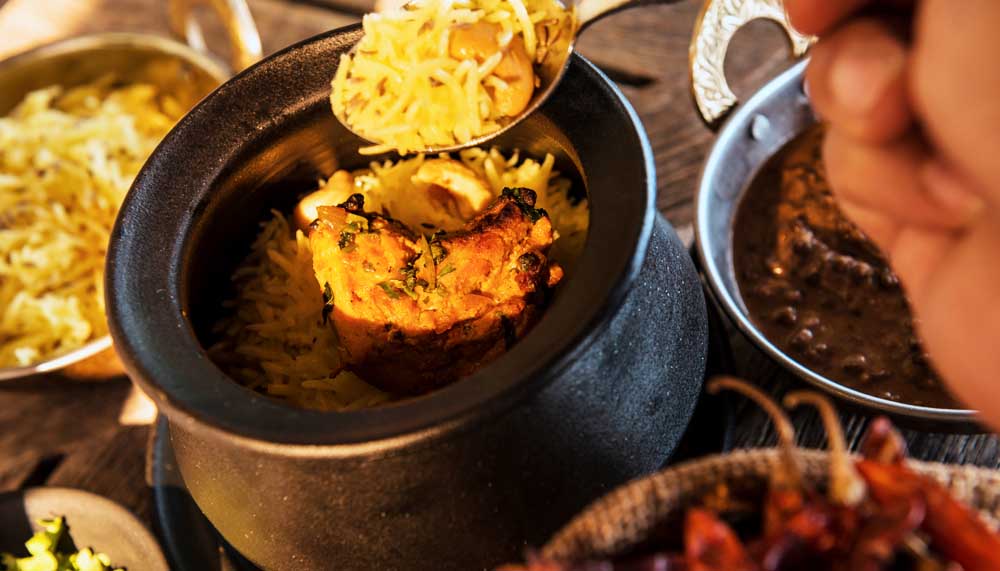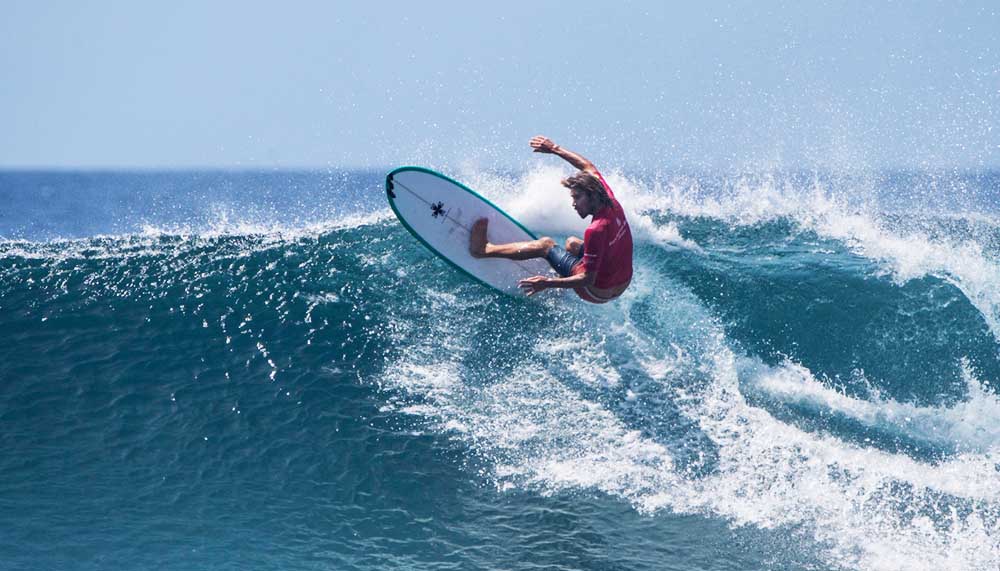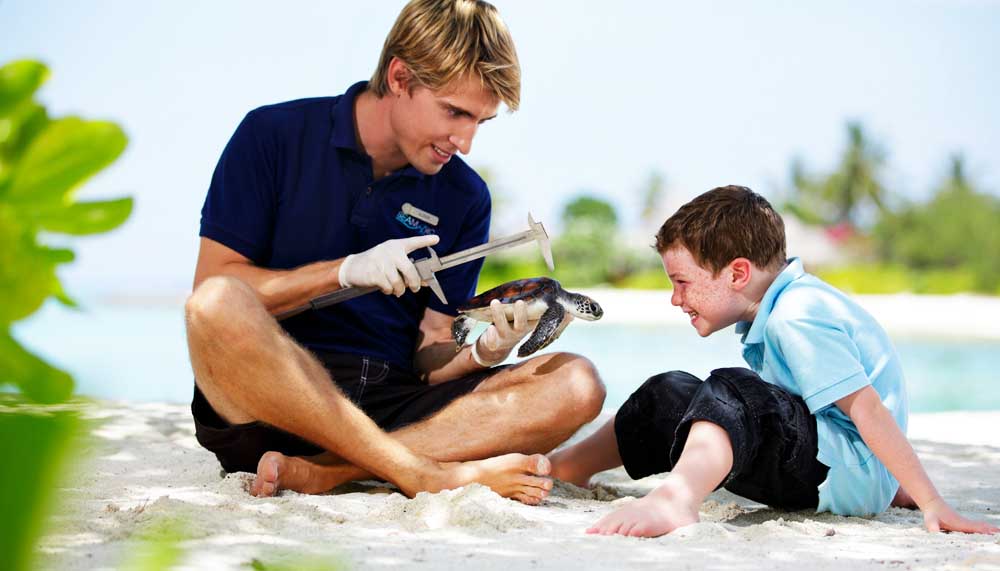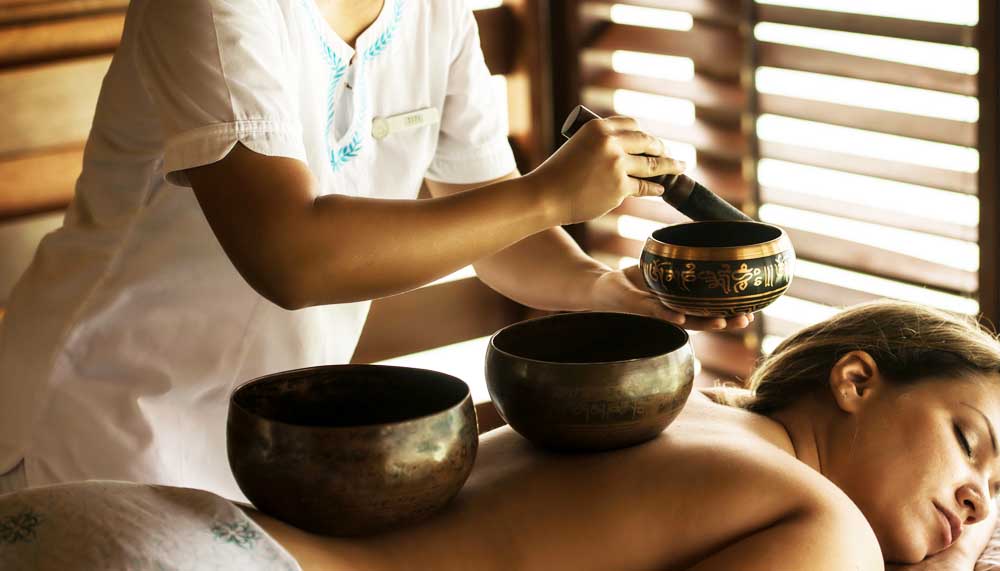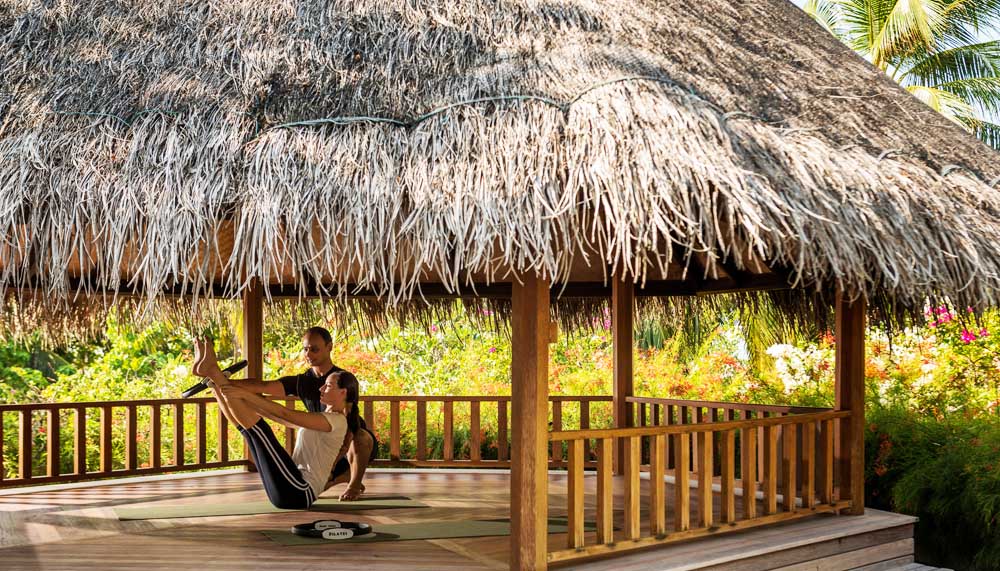 The flat waters are not just perfect for diving and snorkelling, but also watersports. Paddleboarding, parasailing, jet skiing, dolphin watching, the vertical thrills of water jet-packing and even surfing (Kuda Huraa hosts the annual Four Seasons Maldives Surfing Champions Trophy). To unwind, there is paddleboard yoga (less precarious than it sounds) and the signature Healing Hands treatment at the Island Spa. For sustenance, there is the tranquil Reef Club, the fresh Kandu Grill and superlative Indian cuisine at Baraabaru.
If Kuda Huraa is intimate, then Landaa Giraavaru is imposing. A 40 minute seaplane ride away from Kuda Huraa, Landaa Giraavaru can also be accessed with the Maldives Four Seasons Explorer, a luxury liveaboard that cruises between both resorts. Designed by Ismail Murad, a protégé of the late Geoffrey Bawa, Landaa Giraavaru feels supersized; a tropical national park that just happens to be fringed with bungalows. Where Kuda Huraa's suites feel snug as a haven in dark wood, Landaa Giraavaru's feel impressively Mediterranean, lofty ceilings in white and deft blue touches, mixed into an indigenous template.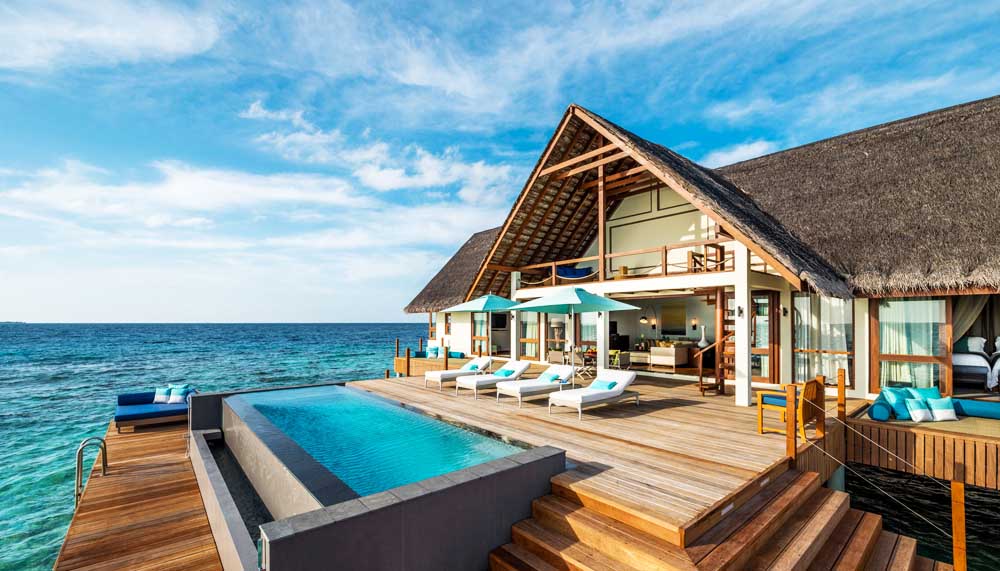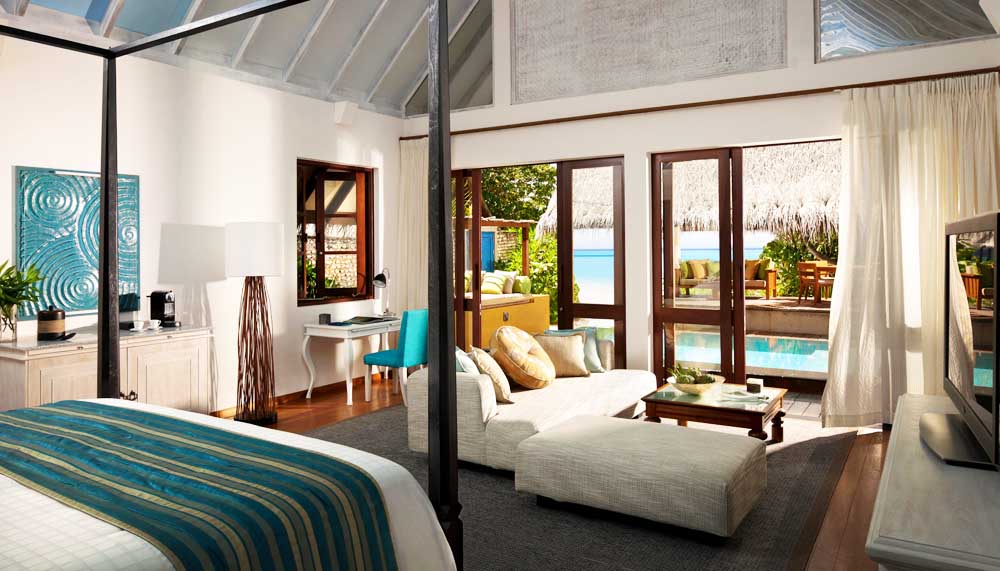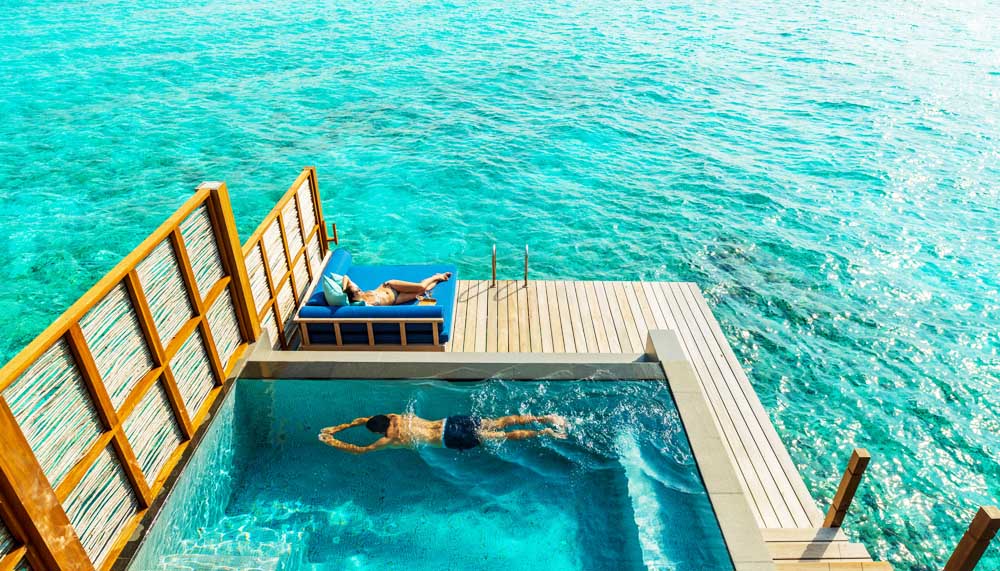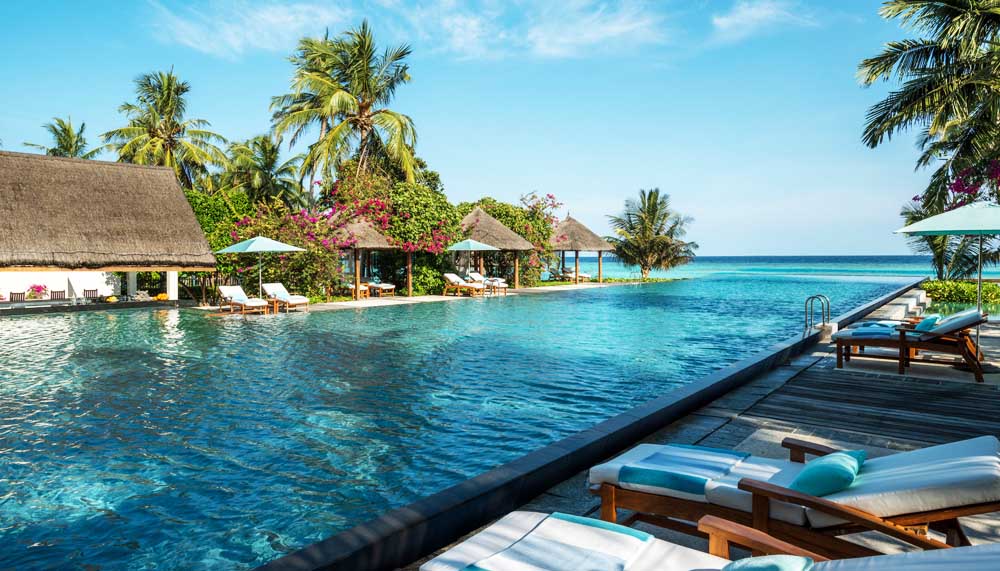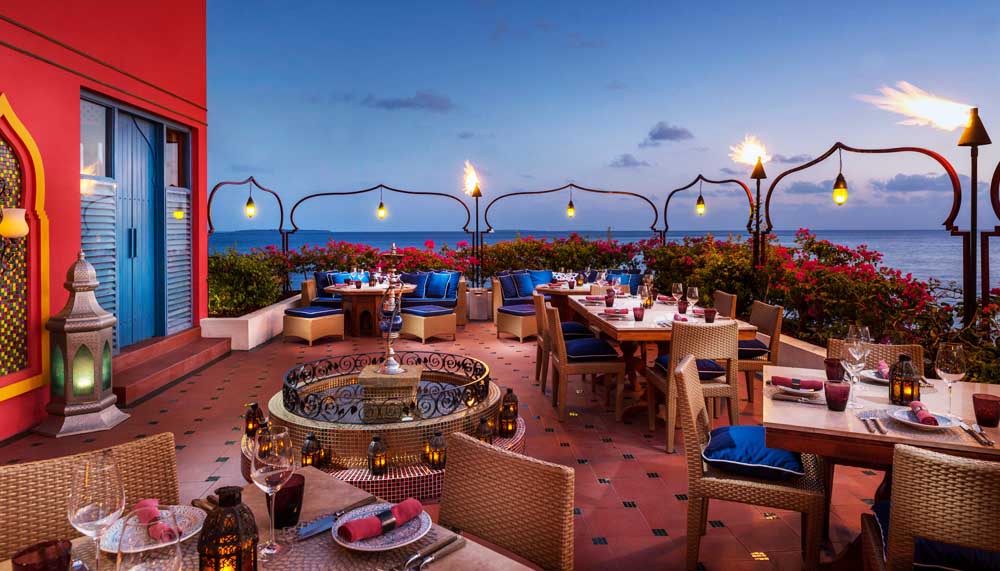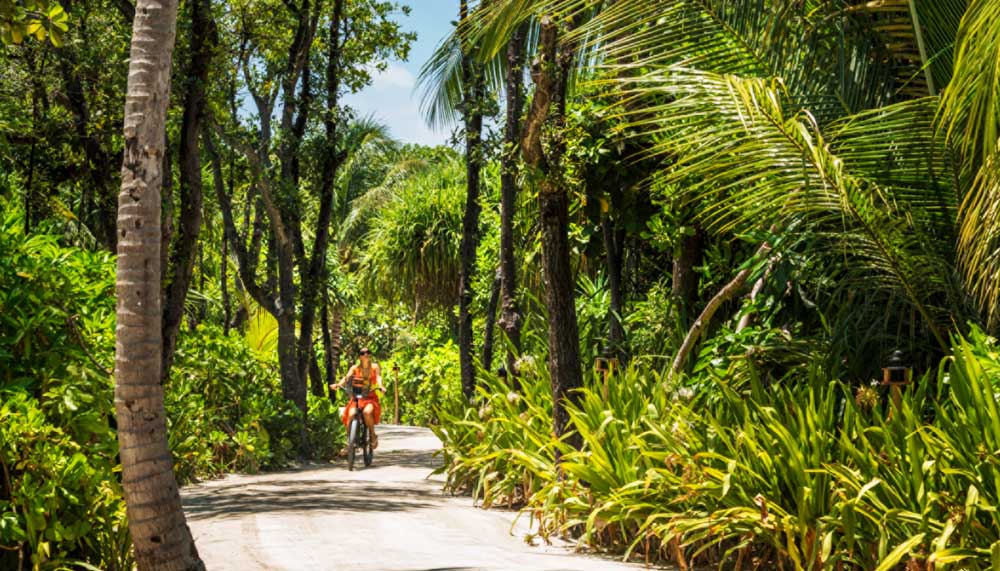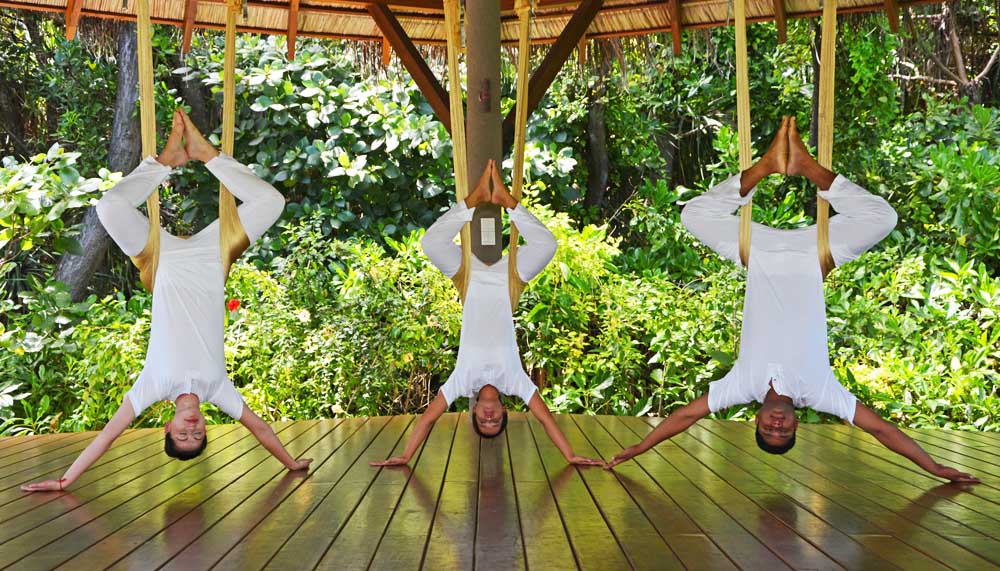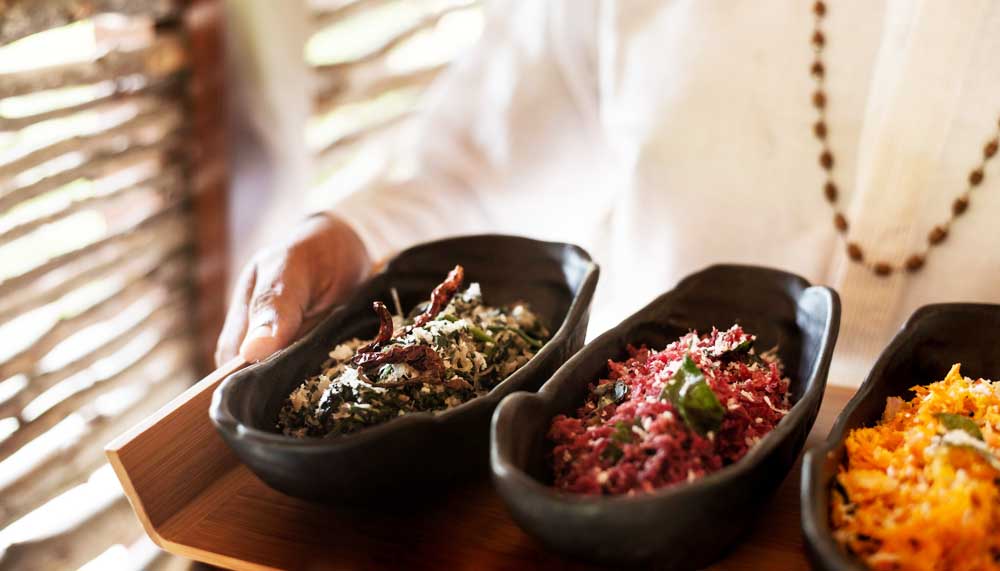 Leaving the villa's private pleasures is tough, but walking (or cycling) through the rustling palm trees (and discovering a herb garden in the middle of the jungle!) will take you to the Spa and Ayurvedic Retreat, which specialises in wellness treatments. There is also anti-gravity yoga, a wonderful blend of Cirque du Soleil acrobatics and yoga that caters to even the most un-limber (ie. me).
Walking towards western end of the island will take you to Blu and the picture-perfect sandbar extending beyond the restaurant. At times, it is difficult to imagine that something this beautiful exists. Walk the other direction, and the main public areas come in sight. With the infinity pool on one side and the amazing Land and Ocean Suite on the other, there is Café Landaa and the Fuego Grill, where the seafood is beyond fresh and the steak stops time and conversation.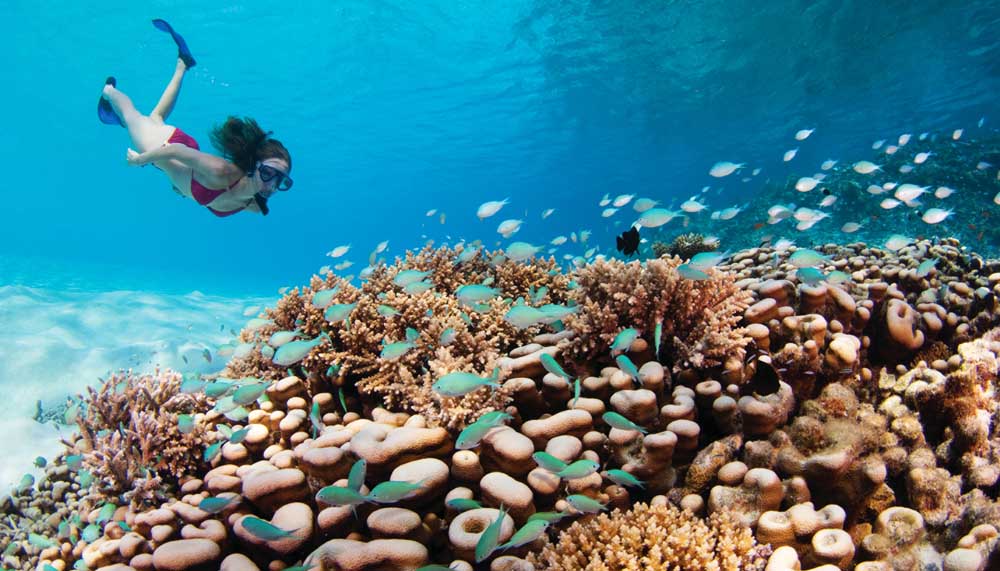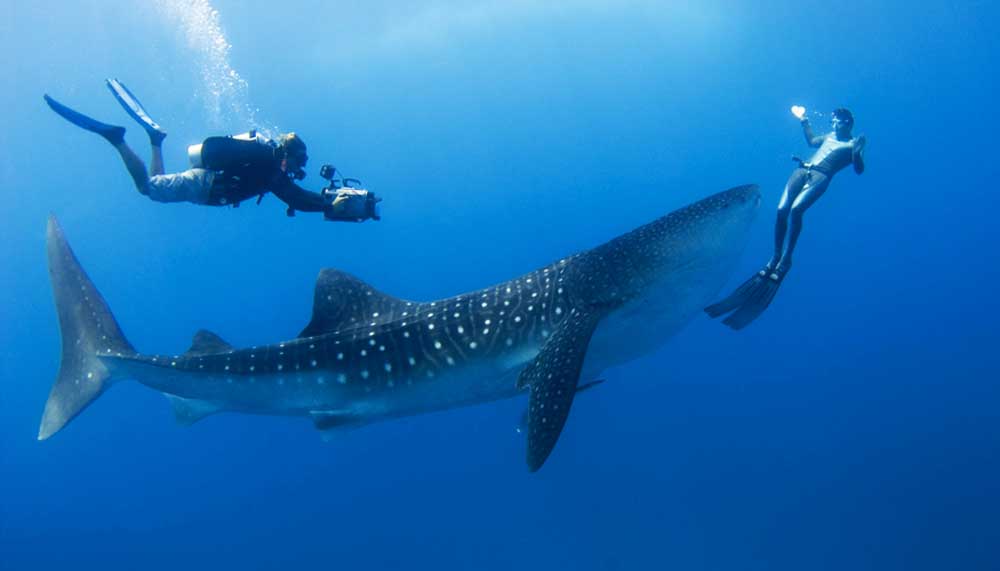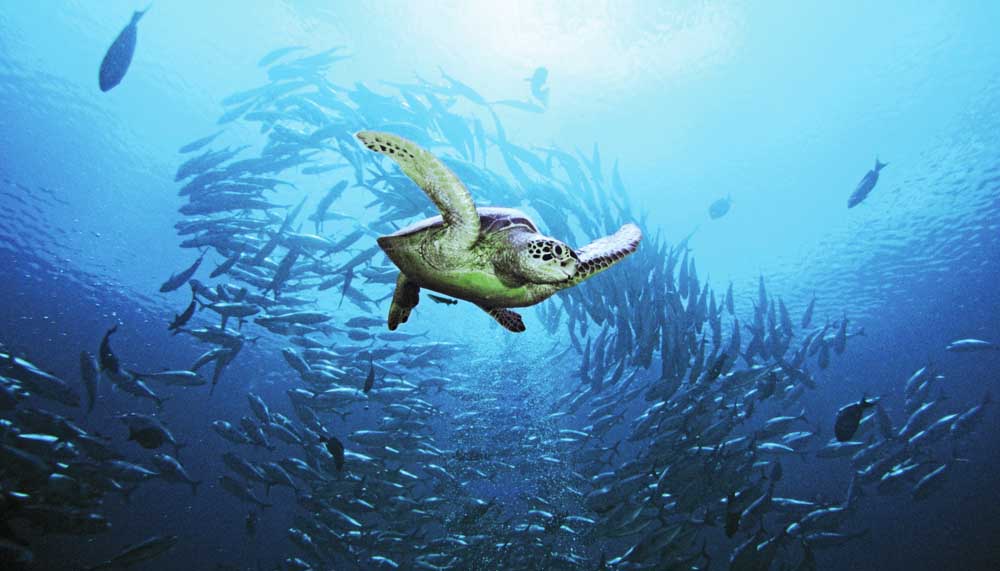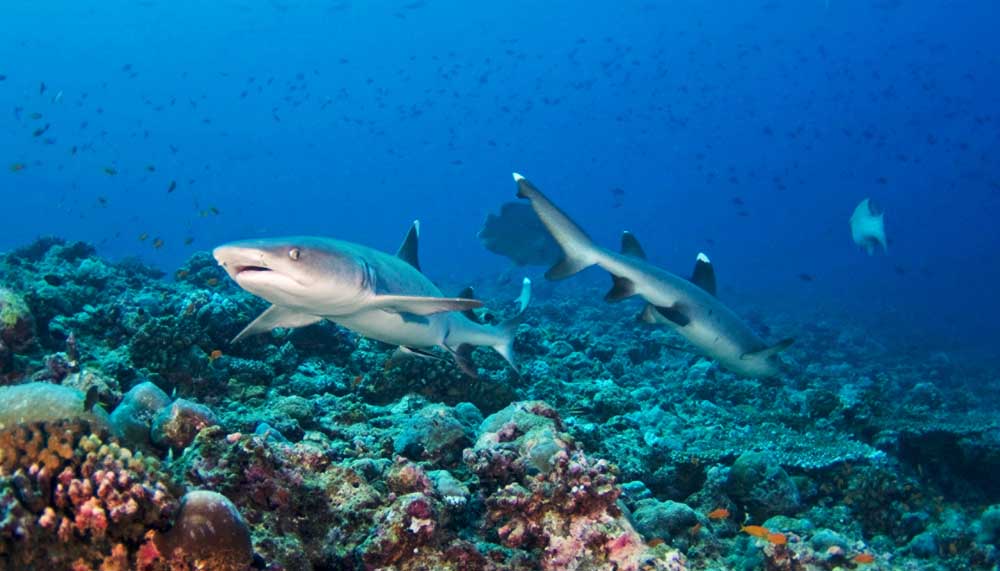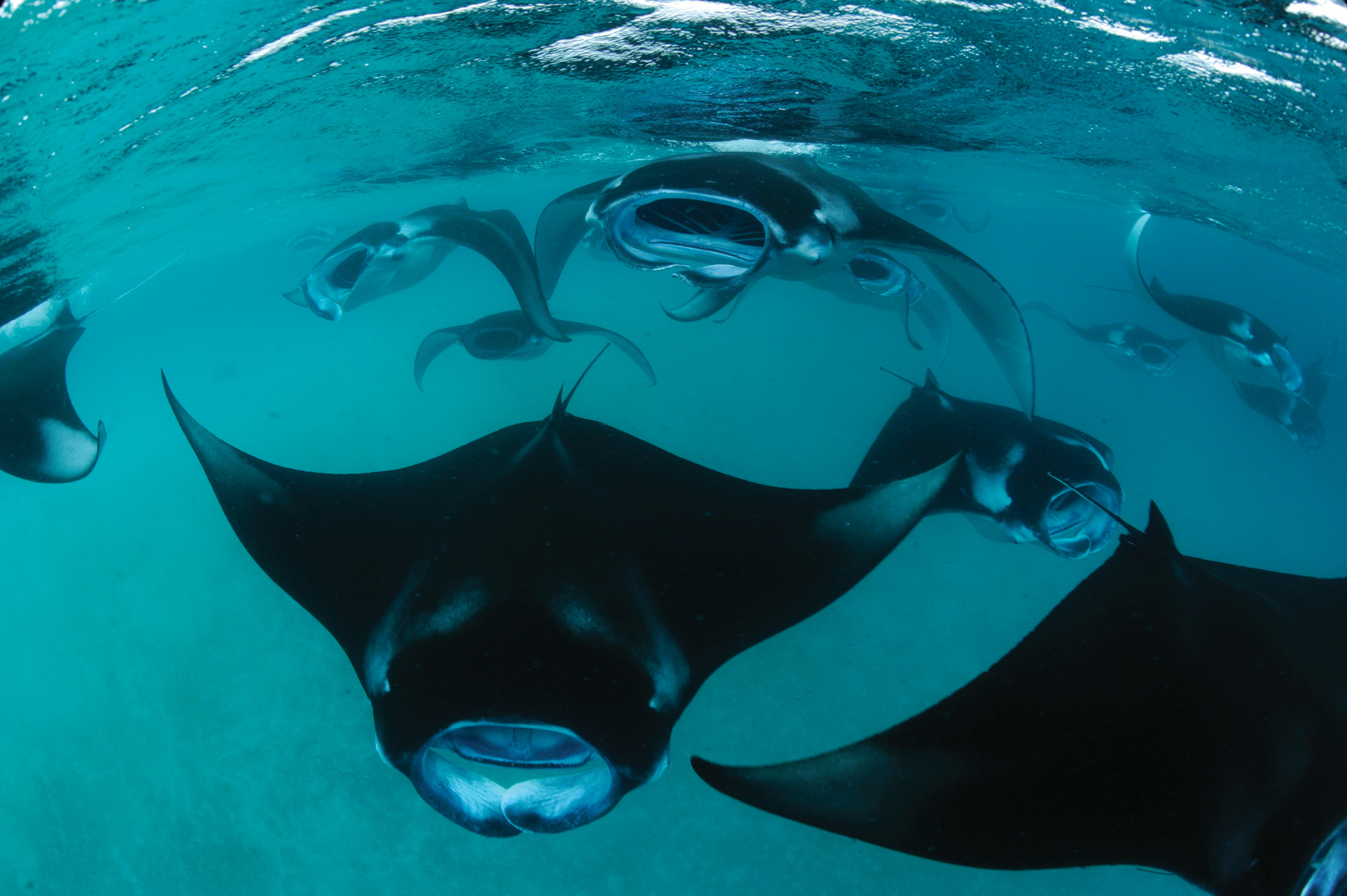 I was snorkelling, when suddenly I heard an incessant beep. It was Manta On Call. Treading water, I was told that mantas had been spotted. The Baa Atoll is a manta hotspot, and Hanifaru Bay, which attracts mantas in their hundreds, is only 20 minutes away from the resort. Those interested are handed the Manta On Call phone (in a waterproof case) on check-in, and if the resort's team of marine biologists spot any mantas nearby, the phone goes off.
A leisurely lunch or getting up close and personal (again) with one of the Holy Grails of diving? There is no question. To the boat!
When we jumped into the waters, there were four mantas. This time they were not cleaning; they were feeding. No more slow, elegant sweeps. They were on a mission, darting and speeding, mouths open to funnel plankton-rich water in to be filtered. Diving isn't allowed here, so we snorkel. So engrossed were the mantas in their meal that one barrelled straight toward me, and at the last second noticed an odd human in its way, ducked below and continued dining.
So a trip that started with mantas, ended with mantas. As I hurried back to pack and catch the seaplane back to Malé, I sported the world's biggest grin and thought 'I can die happy now.' Well, almost. I haven't seen a whale shark yet. I'm told I should come back in August for that.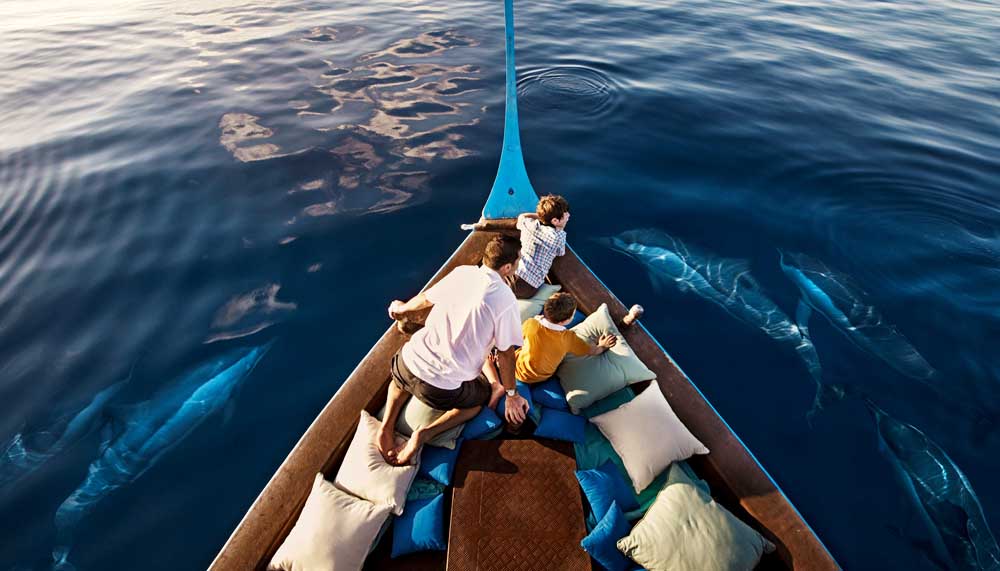 I certainly want to. The Four Seasons Maldives has cast a spell, and like all the fellow guests I spoke to, I want to come back. And when I do, it won't be to just one of the best resorts in the world; it will be coming home.