Business schools respond to the globalisation of luxury sector
A sense of savoir faire has always been vital to the success of luxury brands. But now Europe's business schools, in the sector's traditional home, are looking to press home their advantage and pass on their know-how to a global industry entering more challenging times.
After a boom over the past two decades, the global personal luxury goods market is valued at about €224bn (RM1.05 trillion) in annual revenue by consultancy Bain & Co. Over the past 15 years the number of luxury consumers has increased from 140m worldwide to more than 350m.
Similarly, there is growing demand for luxury management programmes from students who find such products more tangible than services, and brands more alluring than banking. The "big four" luxury groups – LVMH, Kering, Swatch Group and Richemont – together own more than 100 brands and continue to acquire more.
"The luxury business is becoming very professional, more global and conglomerate, so global MBAs are paying much more attention to it," says Simon Nyeck, associate professor in the marketing department of Essec in France.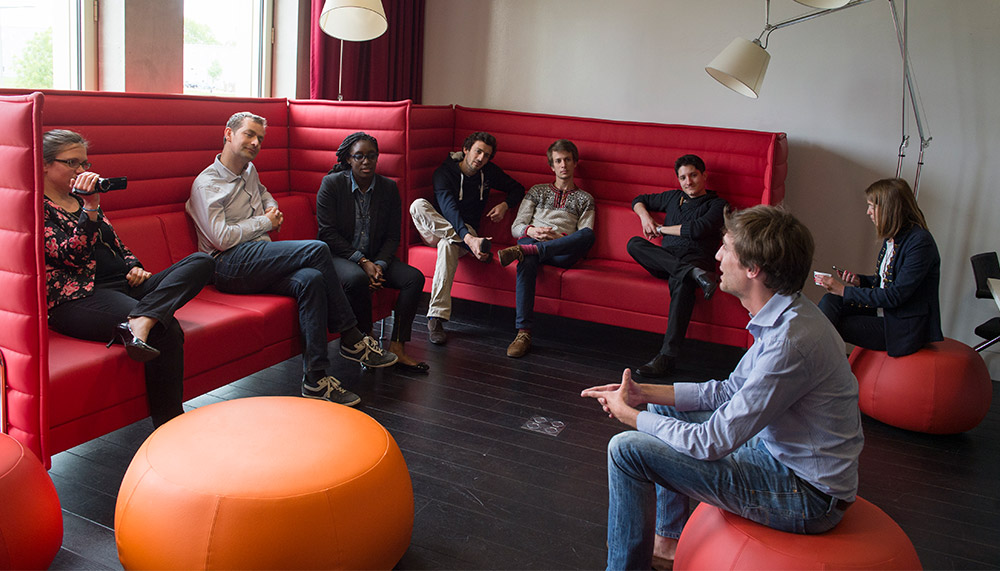 In response, smaller, independent companies are recognising the need for global reach and strategy. Chinese consumers, for example, account for more than 30 per cent of global luxury spending. They have been largely responsible for the shift from local consumption of luxury goods to more travel- or tourist-led spending, which now represents about half of all purchases of luxury goods.
But the recent economic slowdown in China, the strength of the pound and uncertainty over Britain's membership of the EU are among the macroeconomic factors affecting luxury brands.
"Luxury is now a global industry with global audience," says Jonas Hoffmann, professor of luxury strategy at Skema in France and co-author of the book Independent Luxury: The Four Innovation Strategies to Endure in the Consolidation Jungle. "For example, at present we're seeing many Chinese visiting mainland Europe and Japan instead of the UK. If a luxury brand doesn't understand how those global flows play out, they will find it very difficult to decide a strategy."
Most of the luxury management programmes are offered in traditional fashion centres such as Paris, Milan and London, home to the leading designers and luxury brands. Degrees in luxury goods, as well as MBA tracks and executive courses, have become popular in Europe at schools such as Essec, whose MBA in international luxury brand management was the first luxury-specific MBA when it launched in 1995. HEC Paris has a luxury elective on its Executive MBA, and SDA Bocconi in Milan offers MBA students a track in luxury business management in association with LVMH. Another is at London Business School, which launched its elective MBA track in luxury management in 2013.
Most of these programmes are in partnerships with local luxury brands, bringing in executives to teach or sending students on placements or projects. London Business School, for example, is a member of Walpole British Luxury, a non-profit collective that represents groups such as department store Harrods, hotel group Maybourne and shoemaker Jimmy Choo. The MBA students also team up with the British Fashion Council to develop business strategies for independent UK brands.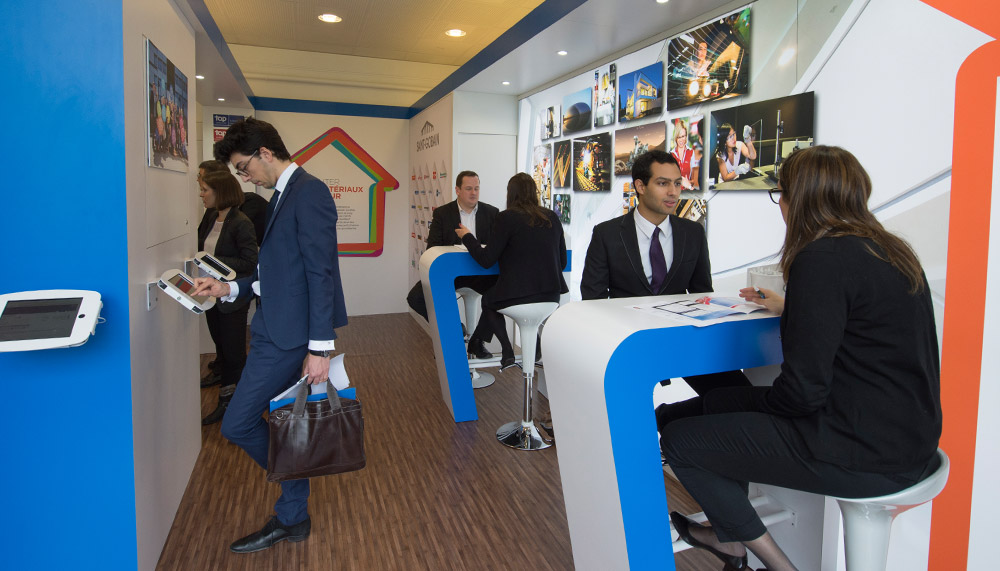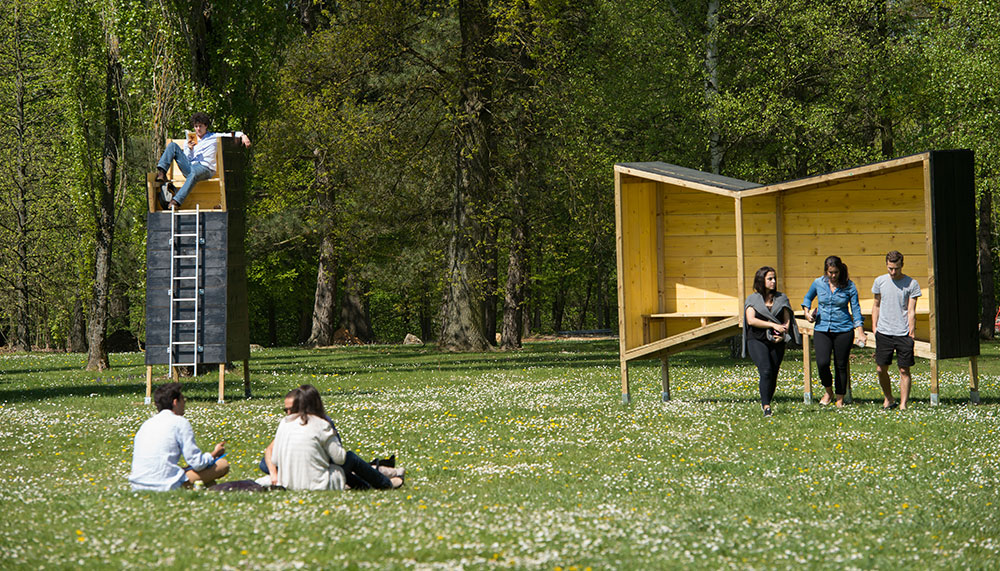 Schools increasingly also sense the need to give students a more international perspective. Skema, for example, offers an MSc in luxury and fashion management taught in English at its Paris and Suzhou, China, campuses, while its MSc in global luxury management is a dual degree taught in Paris and at North Carolina State University's Raleigh campus in the US. Essec and SDA Bocconi, which have previously worked in partnership on student exchanges and launched a double-degree MSc in management earlier this year, are offering a joint executive masters in luxury from January 2017, taught in Paris, Milan, Bocconi's campus in Mumbai and Essec's in Singapore.
"Offering this global experience is key," says Prof Nyeck. "Only Insead, Bocconi and Essec can be considered global in luxury – the rest are just talking about it."
Bocconi associate professor Gabriella Lojacono says this post-experience, part-time executive masters will be taught over 12 months, with the 35-50 students spending up to 40 days across the four campuses. Giuseppe Bruno Busacca, SDA Bocconi dean, says he hopes a good percentage will come from and be sponsored by employers in the luxury industry, with customised projects helping to justify the investment.
"Essec and Bocconi are the two leading institutions in luxury, in the two leading countries," says Jean-Michel Blanquer, dean and president of Essec, who believes heritage is as important in the teaching of luxury as it is to brands themselves. As brands begin, belatedly, to more fully embrace digital sales and marketing channels, opportunities are opening up for digital marketers, digital branders, customer relationship management specialists and community managers. French bank Exane BNP Paribas recently forecast online luxury sales could triple by 2020.
A strategy focused on all channels means job opportunities in retail too, as brands open more stores that sell directly to consumers or convert concessions into directly operated stores. Some are diversifying into lifestyle luxury – witness jeweller Bulgari's opening of hotels.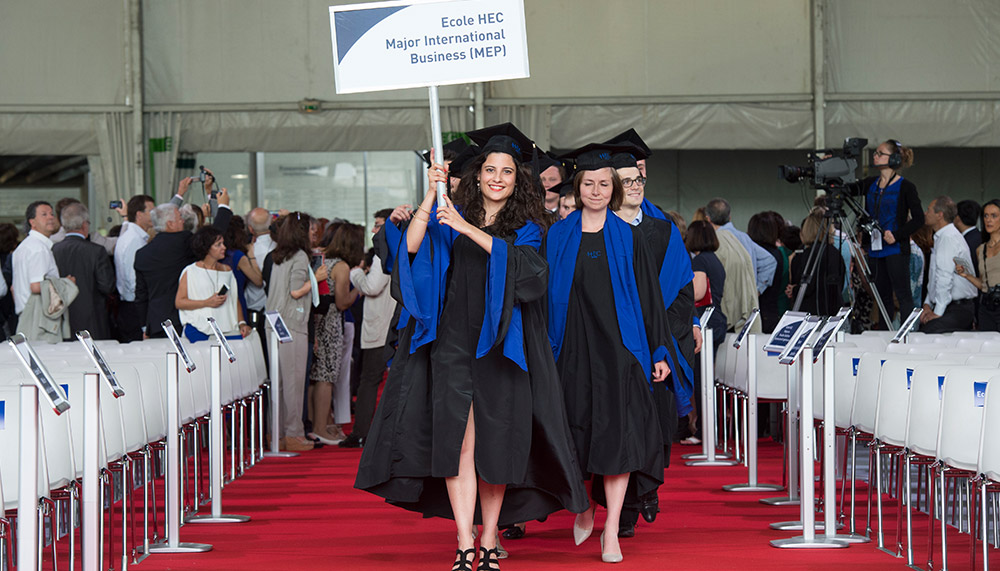 Some of these trends will be the focus of a luxury Mooc (massive open online course), which Essec and Bocconi plan to offer from January 2016.
For Mohicka Gupta, studying in France and Italy, traditional homes of the luxury sector, was important when choosing her masters in management.
Gupta, who now manages Michael Kors' flagship fashion store in New Delhi, India, settled on a specialised masters in luxury management run by Neoma Business School in Reims in partnership with MIP Politecnico di Milano in Italy.
"The course structure was the most exciting and innovative one I came across during my research," says Gupta, who graduated in 2014. "I was also attracted to the opportunity of spending time in the two biggest fashion capitals of the world, as well as Gucci's involvement with the syllabus."
Highlights of the programme for her included meeting leading luxury brand executives such as Micaela Le Divelec, chief financial officer of Gucci, and Krug Champagne chief executive Margareth Henriquez. "Visits to the world's best and oldest champagne houses in Epernay and the Gucci HQ and factory in Italy were the cherries on top," she says.
Since returning to India, Gupta has established a foothold in the country's luxury sector thanks to her masters. A role as acting boutique manager at Christian Dior was followed by her appointment as flagship store manager at Michael Kors. She has taken on the additional role of customer relationship management planner for the brand across India, and is to be promoted to regional operations manager next year.
She says she has already applied several of the processes she learnt on her course at her stores. "Each class I took has turned out to be of some benefit to me during my stints at Dior and Michael Kors," she explains. "But the most beneficial has been the corporate accounting and financial management modules, which have enabled me to understand the profit-and-loss sheets of my brand and stores for planning purposes, as well as the operations management module for the day-to-day running of the stores."