Dining that makes you wistful for more
Quietly confident. That's what one would expect from an establishment like the award-laden Sepia in Sydney that earned its spurs through a meticulous study of cuisine.
Through the tutelage of culinary masters such as Marco Pierre White and Tetsuya Wakada, Sepia's chef Martin Benn has managed to bring together an exciting, creative menu, sprinkled with gastronomic high points.
Reversed nigiri sushi of tuna, smoked salmon and banana prawns

The pearl – a sugar ball that is cracked to reveal a sweet surprise

Butter-poached Port Lincoln squid

Scallop Sushi – a nori-rolled scallop

Sepia chef Martin Benn cuisine is quietly confident
The house favourites – such as the reversed nigiri sushi of tuna, smoked salmon and banana prawns – lend credence to the claim of detailed thinking behind Sepia's creations. The same can be said for the house-made chèvre, butter-poached coral trout and deeply delicious seared Mandatory Creek venison, to name but a few delightful samples on the degustation menu.
Another inventive dish is the pearl, showing just why accolades have continued to pour in; a sugar ball served on a dark grey bowl gives nothing away until it is cracked, revealing tiny, frozen raspberry bits and powdered gelato that melt in your mouth.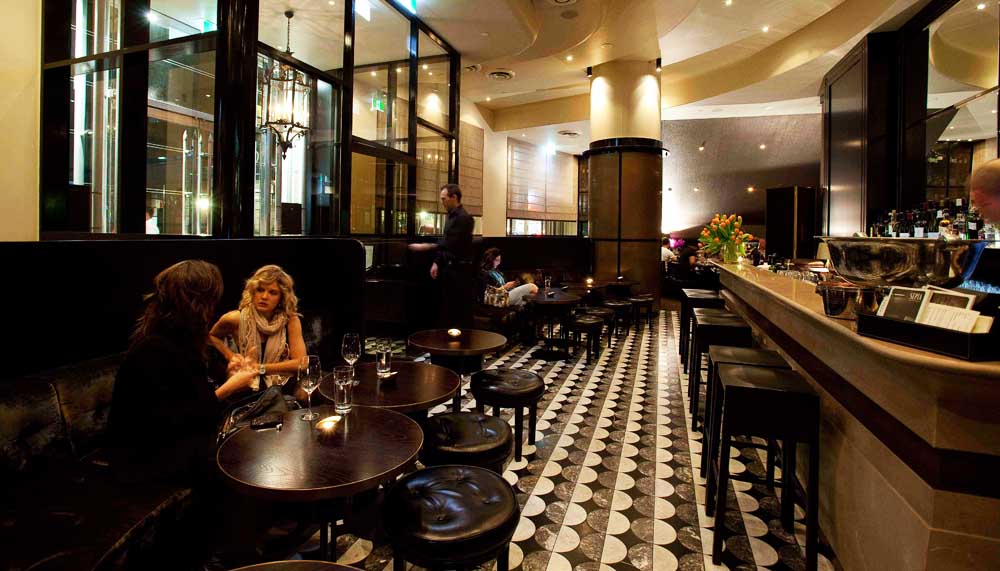 Complementing the gustatory scene are interesting and bold wine pairings from Greece and Japan, as well as, of course, the home-grown Australians and New Zealand labels. The ambience of table lamps, subtle background music and furniture is suitably muted, to ensure your focus is – rightfully, on the meal in front of you.
---