A brief look at a glittering career
Inimitable and indomitable, Zaha Hadid's architecture may not be everyone's cup of tea, but there is no denying her impact. Born in Iraq and practising in the UK, she is the first woman and the first Muslim to receive the prestigious Pritzker Architecture Prize in 2004, following it up with the Stirling Prize in 2010 and 2011, and the RIBA Gold Medal in 2015. Her buildings are an expression of her own formidable personality – sweeping and fluid fragmented forms blending into an expressive whole that reveals different facets from different perspectives. Dame Zaha Hadid passed away on the 31st of March, 2016, and we are celebrating her career by looking at some of her greatest works.
Vitra Fire Station, Germany (1993)
Crippled by a fire in 1981, the Vitra Design Campus was reimagined as a soaring intersection of deconstructed forms. It was Dame Hadid's first built project, and a preview of things to come. The daring form proved too much for the firemen who inhabited it, moving out eventually to leave the building as a design space.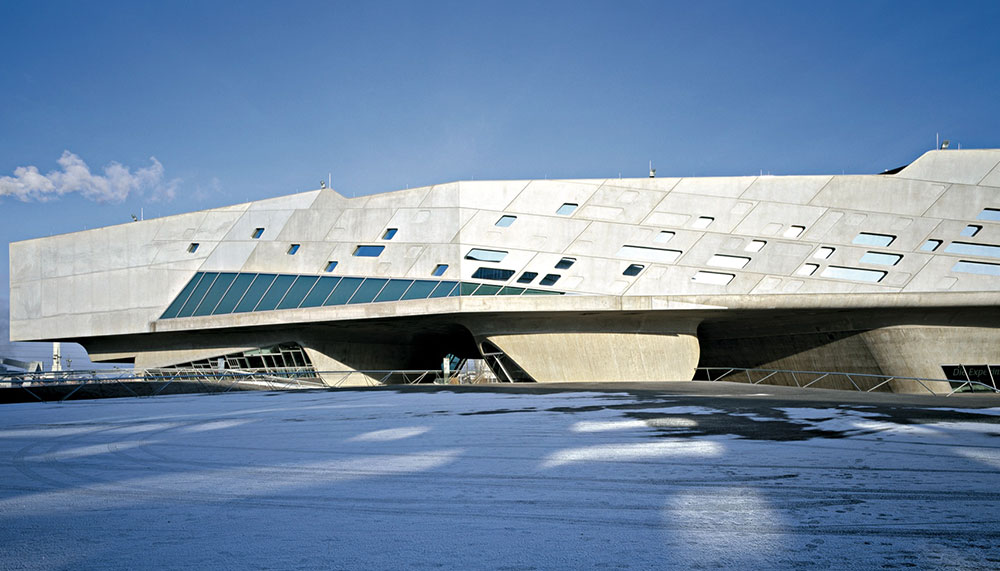 Phaeno Science Centre, Germany (2005)
Like a spaceship had just landed in an industrial park in Wolfsburg. The Phaeno Science Centre is imposing yet intimate – concrete cones lift the structure in the air, while fractured planes, punctuated openings and a phalanx of jagged angles create a monumental feel akin to a cathedral. And like any cathedral, there are pockets of seclusion where one can just feel alone in this splendid space.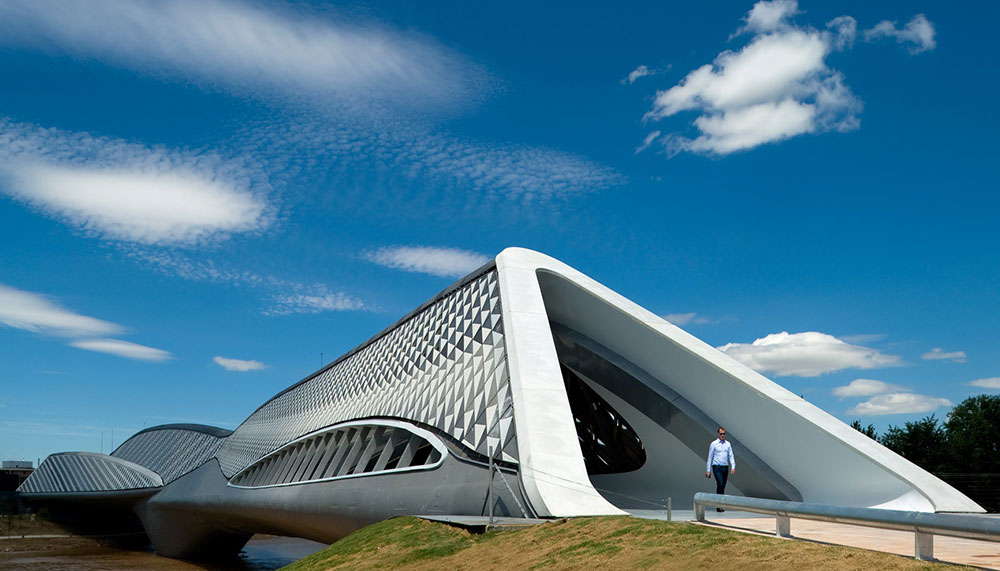 Zaragoza Bridge, Spain (2008)
Dame Hadid's first bridge is a fibre-glass reinforced concrete structure stretching over the river Ebro. Half-pedestrian walkway and half exhibition area, the magnificent bridge is a futuristic transplant juxtaposed against the placid waterway beneath it.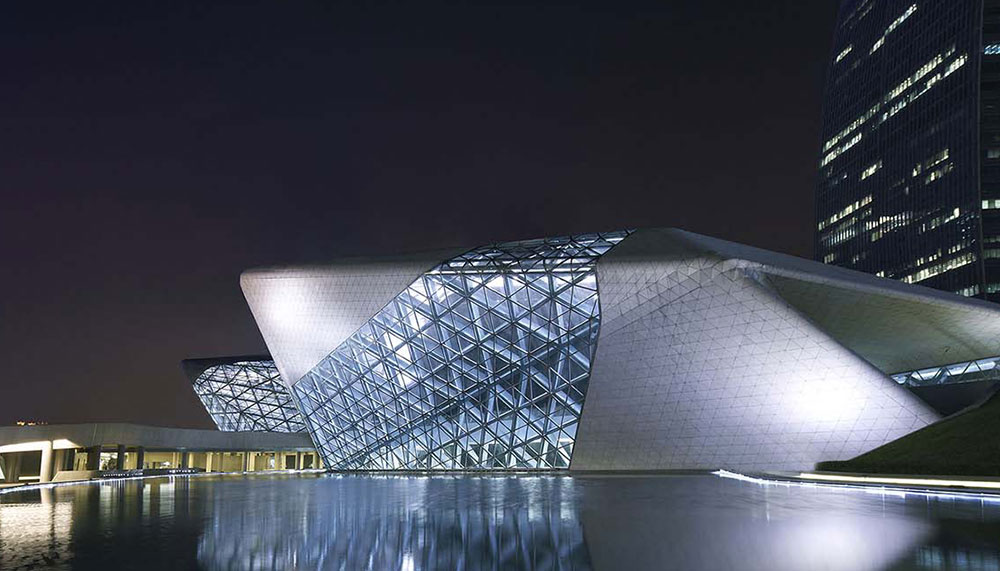 Guangzhou Opera House, China (2010)
Dame Hadid described this building a 'pebbles in a stream smooth by erosion'. Fittingly evocative for this alluring, flowing glass structure that sits by the riverside. In the day, it glitters like crystal, reflecting the water it surrounds; in the evening, it shines like a diamond. It was inaugurated with the first ever performance of Puccini's Turandot in China.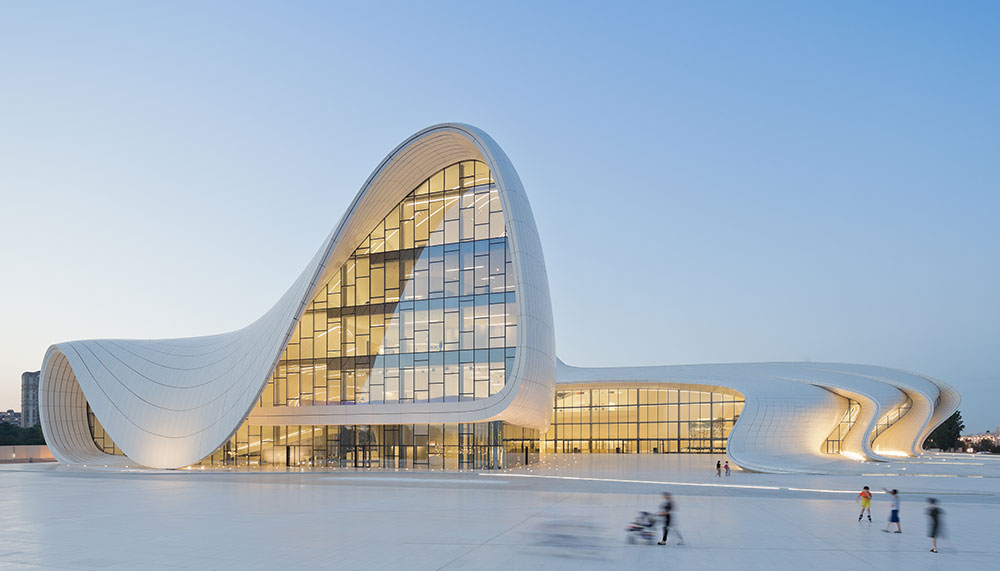 Heydar Aliyev Cultural Centre, Azerbaijan (2012)
Sweeping curves soar and swoop in this wonderfully organic complex in Baku, the capital of Azerbaijan. Looking as in a billowing sheet was frozen in time, this building won the London Design Museum award in 2014, full of light, grace and unusually for Dame Hadid, sensuality.