A bespoke birthday present
When a Malaysian entrepreneur decided to customise a 50th birthday gift for his wife, he flew into Rolls-Royce's Goodwood plant two years earlier to begin discussing the range of specifications he was after. From a coachline with a dragon – to reflect his wife's and twin children's Chinese zodiac sign – to a rear theatre configuration in the Ghost Series II, the entirety of the project became a labour of love for the client.
To be sure of the specially commissioned 'Sunrise' colour, of which the nearest available reference was in Japan, Rolls-Royce decided to produce an exact replica of the colour on a plate and flew it into Kuala Lumpur – ensuring the client would be happy with the different gradations in the colour throughout different times of the day.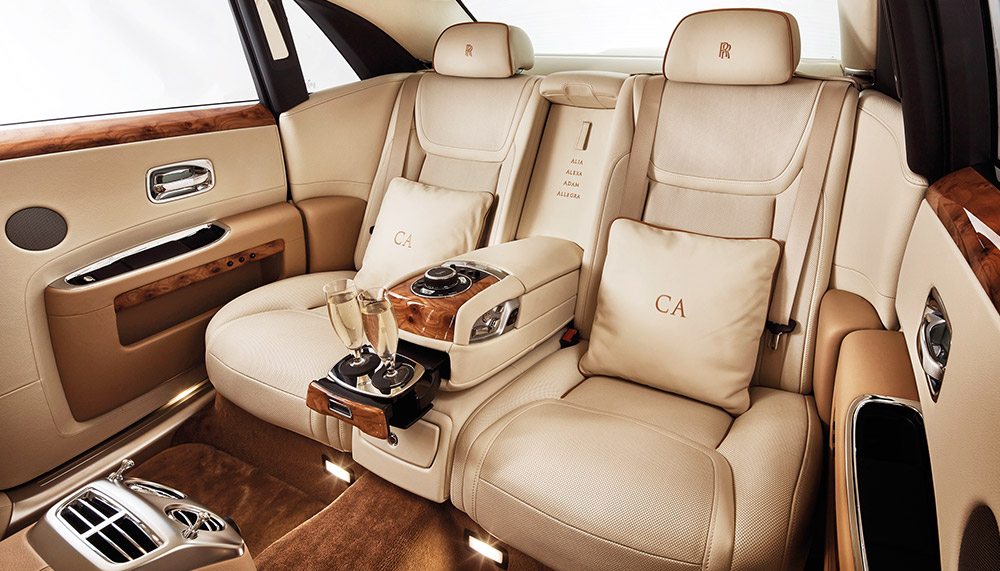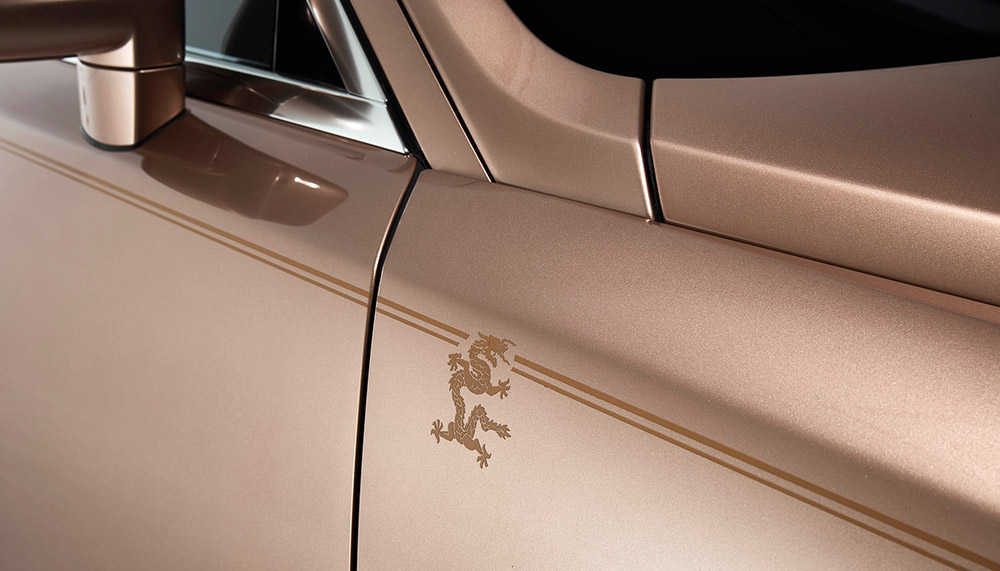 His family members' initials and names were also embroidered into the centre and inner arm rest, the latter which opens into the champagne chiller. Specifications also included personalised tread plates and a veneer of specially picked elm cluster, which dovetails with the crème light and tan leather interior. To signify the golden anniversary of her birth, the husband selected a 24k gold-plated Spirit of Ecstasy. And as a most personal tribute to their cherished love, a dedication plaque in the glove box is inscribed with Proverbs 31:29, which reads, "many women do noble things, but you surpass them all."