Recapturing the romance of travel with Montblanc's new cufflinks
In celebrating its 110th anniversary this year, Montblanc revisited its very origins; that fateful transatlantic voyage shared by its three founders which birthed a business of writing instruments engineered to prevent inadvertent ink leakages. That it took place on the luxurious ocean liners of yesteryear made the memory of Montblanc's founding all the more romantic in the sepia tint.
This year, the 4810 110 Years Edition Cufflinks by Montblanc hark back at that seminal moment in its brand history. Two ceramic bases form the canvas for miniature hand paintings of the legendary SS Normandie – one of the most powerful steam turbo-electric-propelled passenger ships ever built. This powerful vessel broke two speed records sailing across the Atlantic, earning the Blue Riband award on both occasions.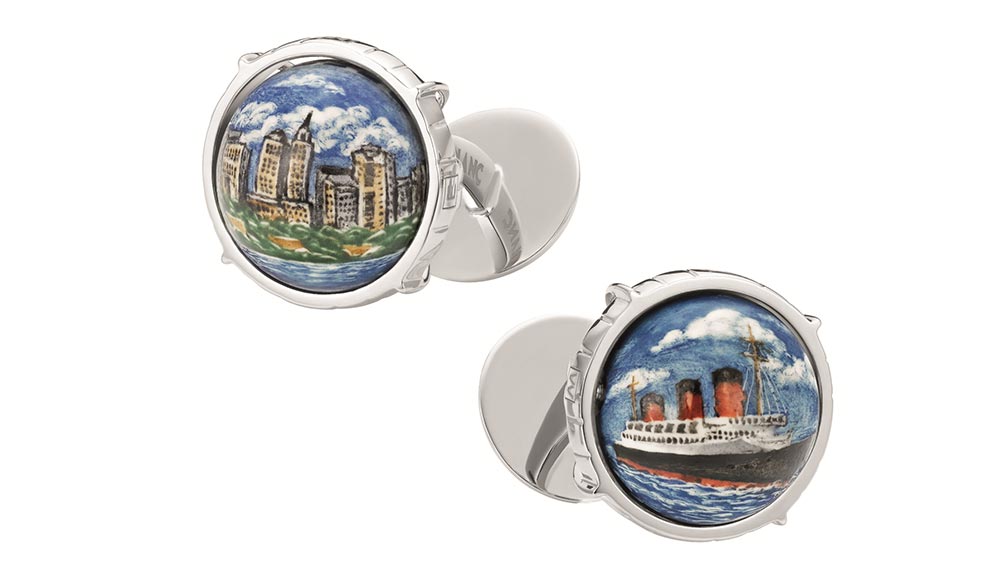 On the other side of the bead, one sees a vintage New York skyline, a panorama which would have been savoured by the many famous personages aboard the SS Normandie – among them Cary Grant, Marlene Dietrich and PG Wodehouse – as it approached the port of New York. Up to a month is required for each painting on the bead, a vision which is then preserved using repeated kiln fire. After this firing process, the beads reside in cufflinks of 18k gold, turning within their cavities with globe-like repose. Limited to only three pairs, these cufflinks will be made available at very select Montblanc boutiques worldwide.
---