Sequins, beads and fabric appliques – haute couture's minute details
The exclusive, rarefied world of haute couture holds a certain mysterious allure, out of reach as it is for all but the most privileged. The design process begins with sketches or with a muslin fabric, draped and cut to a client's measurements. There are no shortcuts to it; typically, the designer will personally watch over the making of the garment and attend every fitting. Such personalised attention means that budget is often of no limit, and the average price tag goes up to five figures – all just to attain the perfect fit, for both the client's body and her taste for the finer things in life.
But haute couture is more than a celebration of luxury. More importantly, it is about craftsmanship, tradition, and imagination, and celebrates a designer's ability to push ahead of the curve.
Perhaps one of the most essential components of this spectacular display of artistry are the embellishments, and the creative directors' latest endeavours with it, unveiled at the recent Spring/Summer 2016 Paris Haute Couture week, are generating more buzz than ever. From Chanel's eco-friendly wood chip-sequinned wonders to Givenchy's fairy tale-ready cloaks of mirrors and crystals; from Christian Dior's jackets bejewelled with lilies-of-the-valley to Valentino's gowns with super-plush woven patchworks, the runways threatened to spill over with trimmings so rich and remarkable.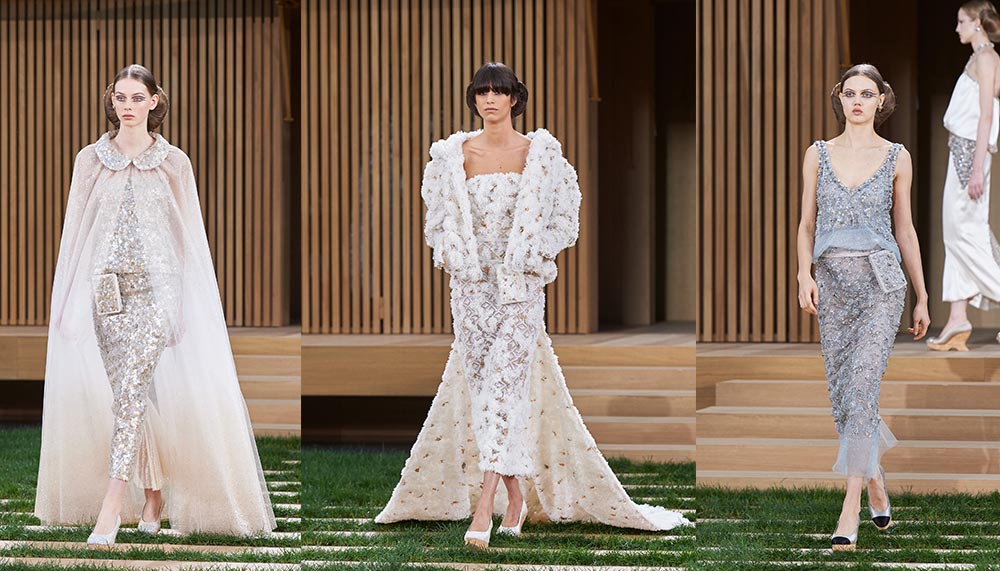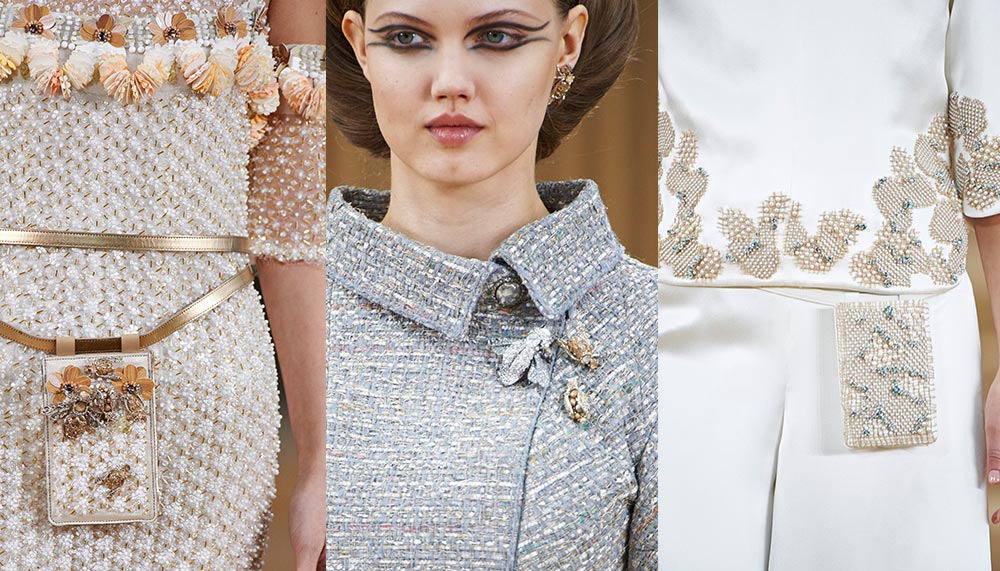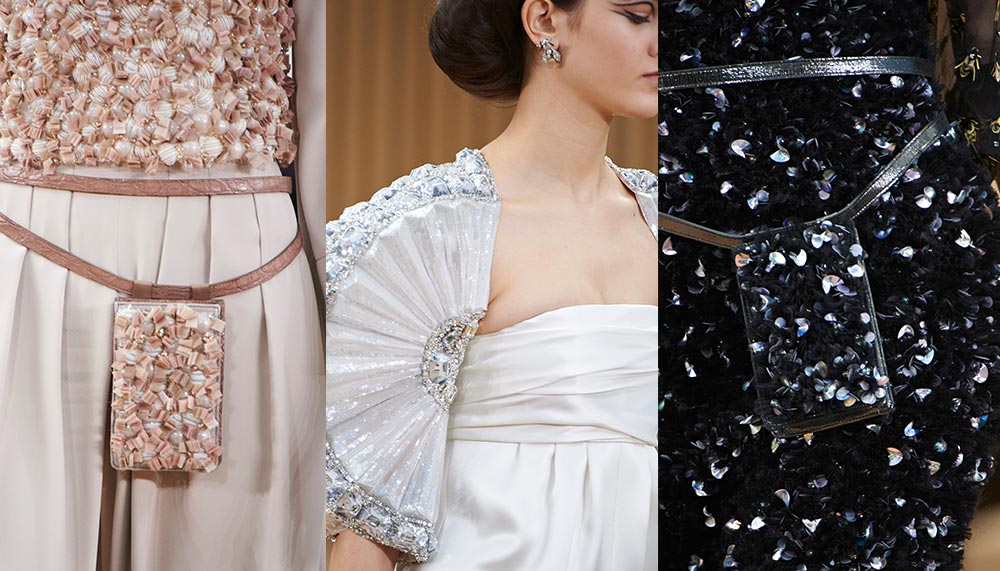 Chanel tapped on its 11-strong specialist workshops to put together collection that was a spectacle of technical wizardry by any standard. Embroiderers at the prestigious Maison Lesage spent 800 hours stitching 5000 wood shavings, each individually hand-coloured to resemble shavings of colour pencils, to organza. Another of its ateliers, pleating specialist Gerard Lognon, took 465 hours to create the precise folds on a sand-coloured frock, which also featured 7,000 sequins and miniature tubes that took 85 hours of work by luxury embroidery house Montex to put on. Costume jeweller Desrues, meanwhile, produced the bee trinkets that brightened up the outfits – and took 340 hours to attach. After all, in creative director Karl Lagerfeld's own words: "This is high fashion ecology."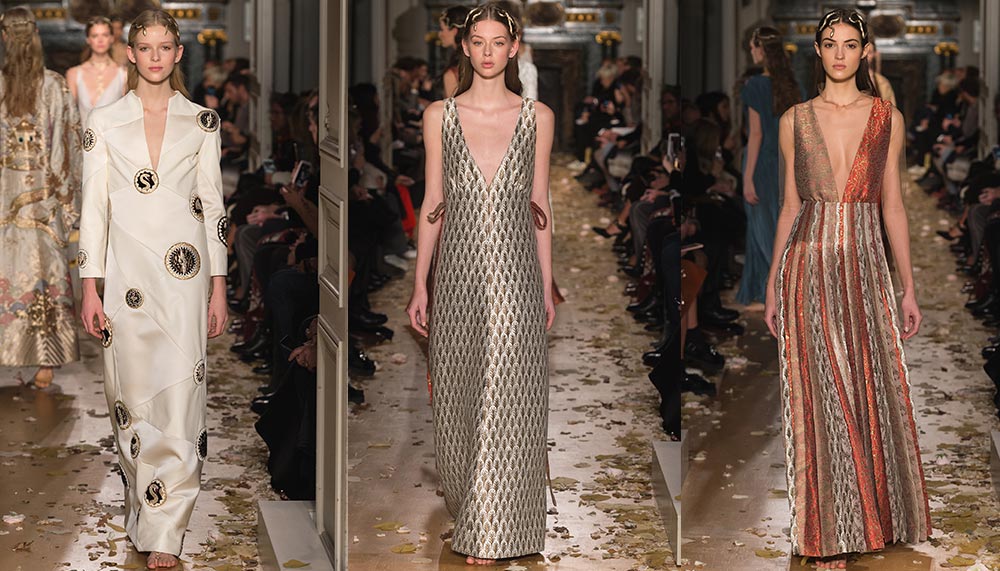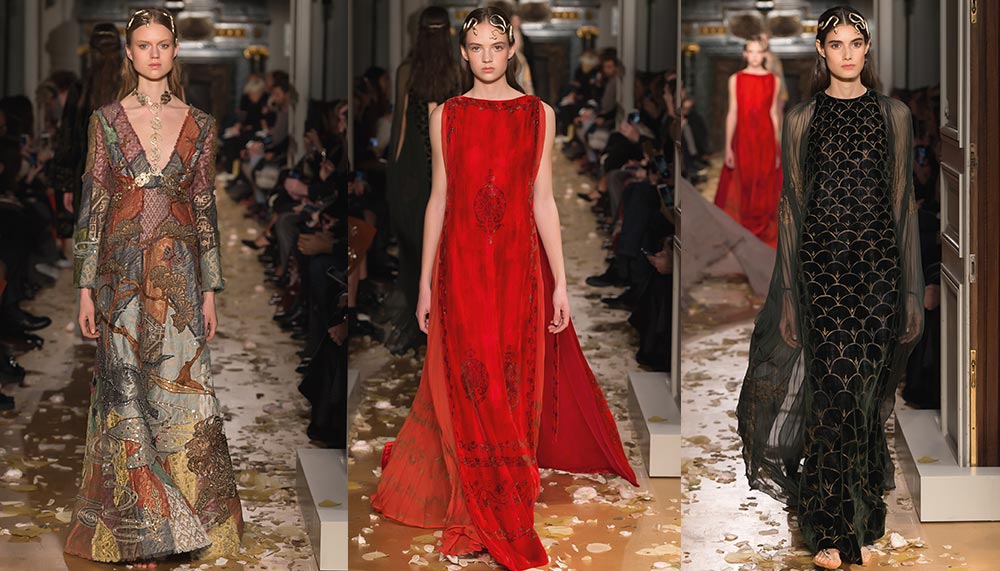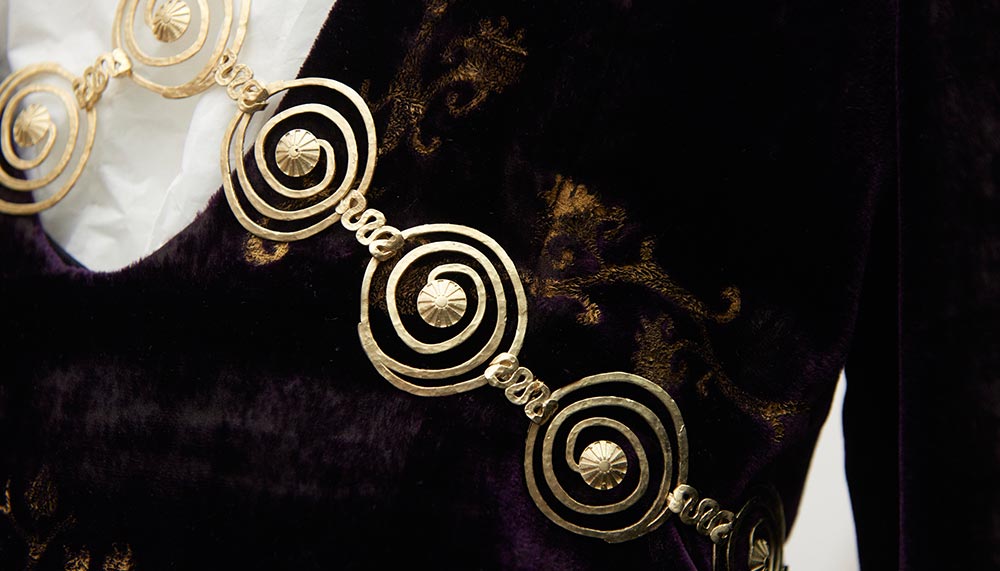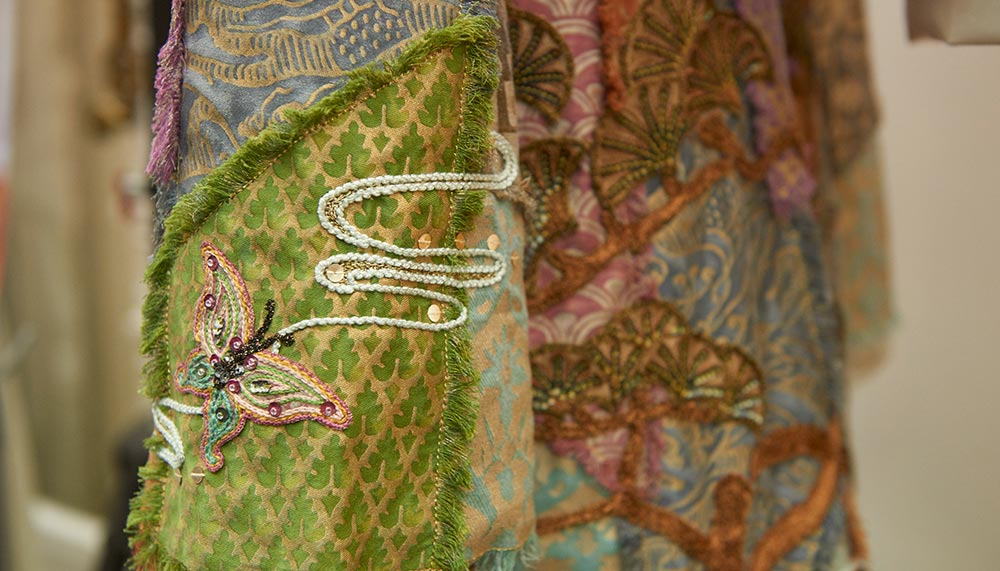 Valentino, on the other hand, drew inspiration from the late Spanish couture designer Mariano Fortuny. Working with his company, the brand recreated Delphos, Fortuny's iconic floor-grazing dresses in Valentino's signature hues ranging from moss green to burnt orange. Creative directors Maria Grazia Chiuri and Pierpaolo Piccioli followed up from where they left off during the Autumn/Winter 2015 haute couture collection, with a new medley of exquisite flowy gowns. Embellishment served only to enhance texture: huge butterflies embroidered at the hem of a white velvet gown, butterflies and flowers on a brocade dress of peacock green and gold, strips of velvet sewn onto a sheer tulle confection, and gold stitching on a sage tulle skirt. The most elaborate outfit from this collection took up 2,800 hours to complete.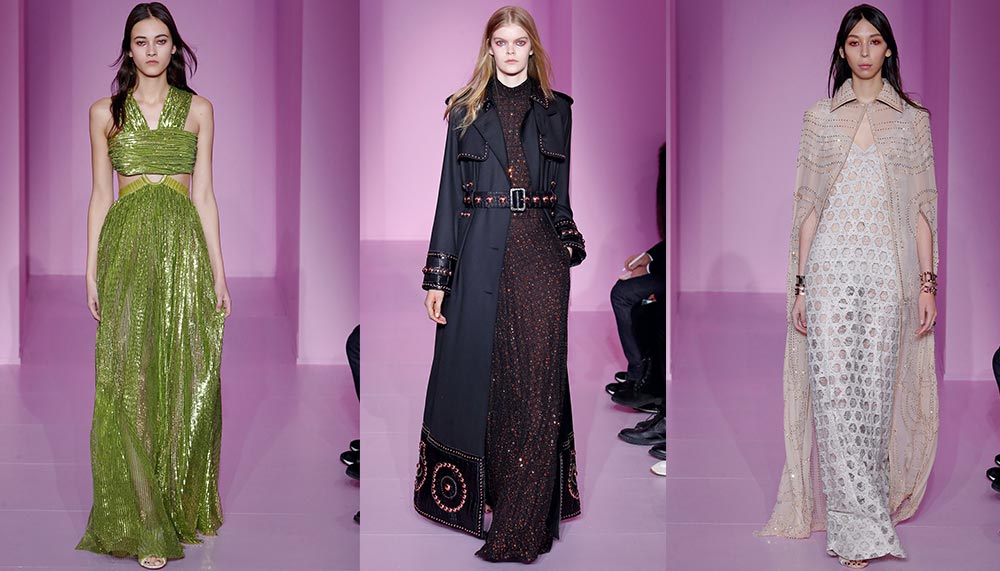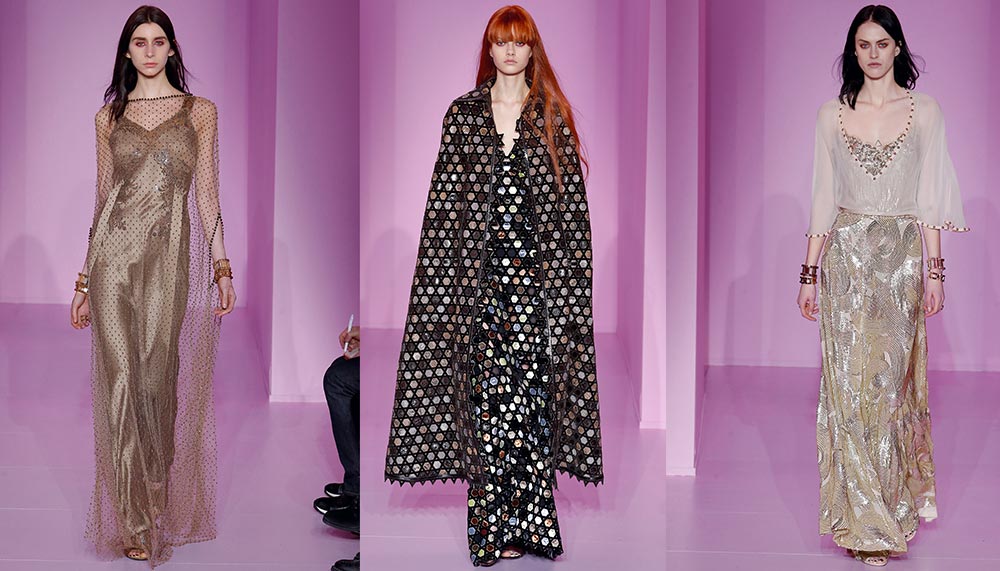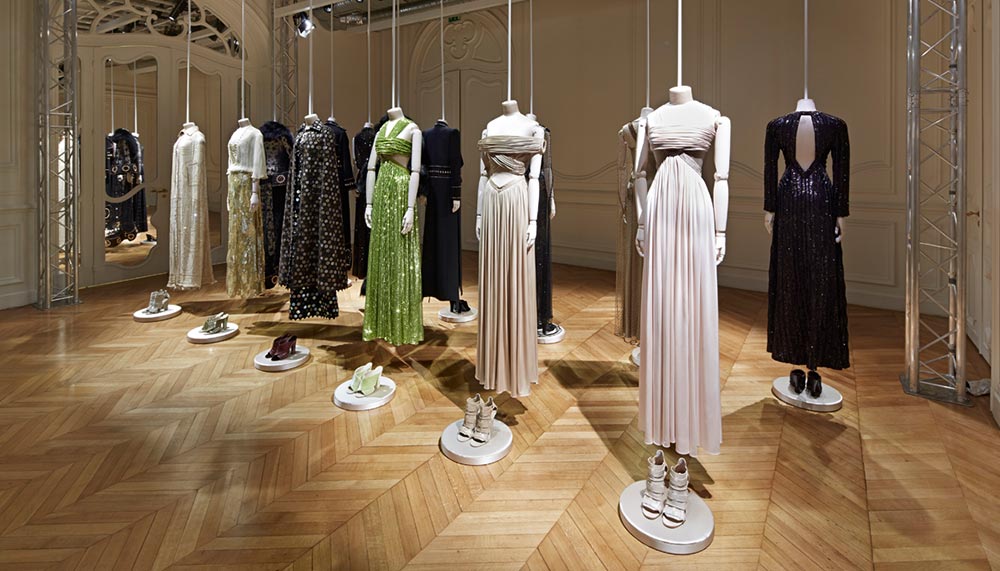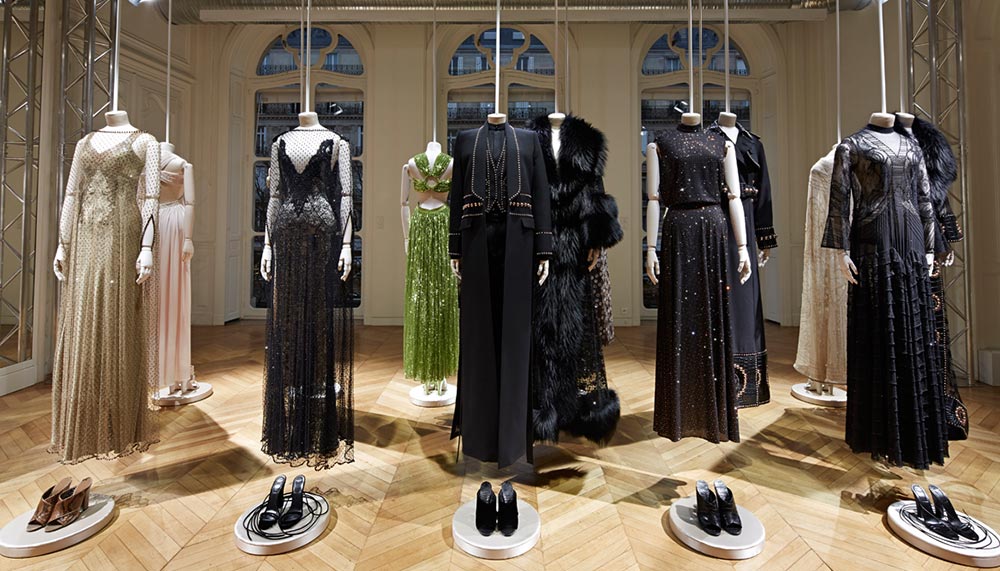 Off the runway – and if they were not snatched up by discerning collectors, haute couture imparts additional style cred to Hollywood A-listers. Rooney Mara earned kudos in her Givenchy haute couture at the Oscars this year. 3D Swarovski pinstripe embroidery dazzled on a lovely ivory lace concoction by Riccardo Tisci, who souped up the ultra-feminine silhouette with a bold cut-out at the torso. In addition to Swarovski crystals, Givenchy's 12-piece collection also featured other swanky details like python leather patchwork, sequins and copper studs. Rooney must have taken the cue from her Carol co-star Cate Blanchett, who also wore a pale haute couture frock from Givenchy bedecked in fringes.
Due to the expertise required, only the most accomplished and financially buoyant names can afford to offer haute couture. It is a circle zealously guarded by the Chambre de Commerce et D'industrie de Paris, or the Paris Chamber of Commerce. It ensures that fashion houses meet the stringent criteria to be conferred couture designer status. These fashion houses must have an atelier in Paris that employs a minimum of 20 staff. The employees are trained as embroiderers, seamstresses, tailors, lace makers and other craftsmen, and work on couture pieces by hand. They are regarded as artists, and specialise in specific fabrics like velvet, chiffon and lace.
As the prevalence of social media pushes the pace of fashion faster and further, brands have had to continuously keep up with the voracious appetites of fashion observers and consumers, pushing out not just new collections but also new ways to stay on the radar. In this era of live streaming and instant feeds, haute couture has become even more important to a label. It allows appreciation to go beyond oohing and aahing and become more a true experience of the dexterity and creativity that go into every stitch, knit, weave, pleat or knot that transforms fashion into art.