The leafy world of luxury treehouses
Its 150sqm stretches over two storeys, it has a domed roof, lit with LED 'stars' and opening to give a view of the skies, and while Simon Payne is cagey about the money, he will say it cost "something like" £1m (RM5.5 million) to build. And we're talking about a tree-house. Yes, if you thought those ramshackle dens built high up in the garden were for kids, think again. "It's more about spaces for big kids now," argues Payne, who, with his brother Andy, founded Blue Forest, a world leader in what is the extremely niche business of designing and building tree-houses for the well-heeled and young at heart.
"There's an element of eccentricity in building a treehouse on such a scale, and sure these are luxury products given that a large garden is the most basic requirement," he adds. "But clients do tend to remember the sense of escapism that a treehouse offered them as kids. They're typically very busy people who long for that return to a simple life that a treehouse suggests."
Well, simple in a sense. While Blue Forest does all it can to ensure their bespoke tree-houses retain a certain rusticity, that simplicity might well include, as various clients have requested, a home cinema, wet room, an Aga cooker, hot tub, wood-burner heating, even one-foot high doors so the fairies can get in, as one client insisted on. It is, says Payne, "the feel of the rough and ready tree-house of your childhood, but with the design and architectural build quality of a proper home, with all you might need to use it as an office or a place to host dinner parties in".
Blue Forest began its life 12 years ago at the smaller, younger end of the market – making tree-houses for children, which it still does. The brothers grew up in Kenya, so had a fine appreciation for the pleasures of the great outdoors and were used to the idea of African lodge-style architecture, with Andy Payne also working with timber-framed construction in Japan after completing design studies.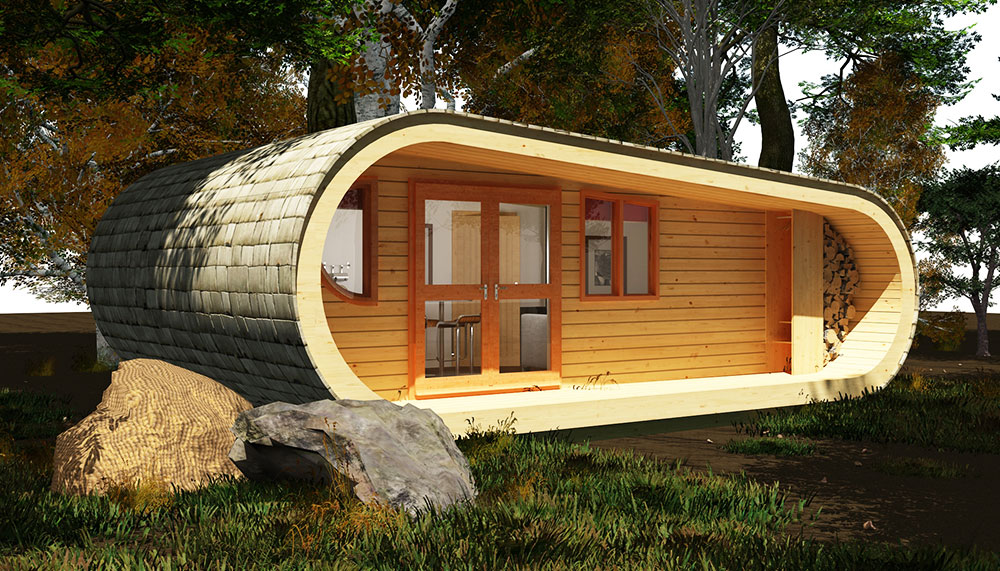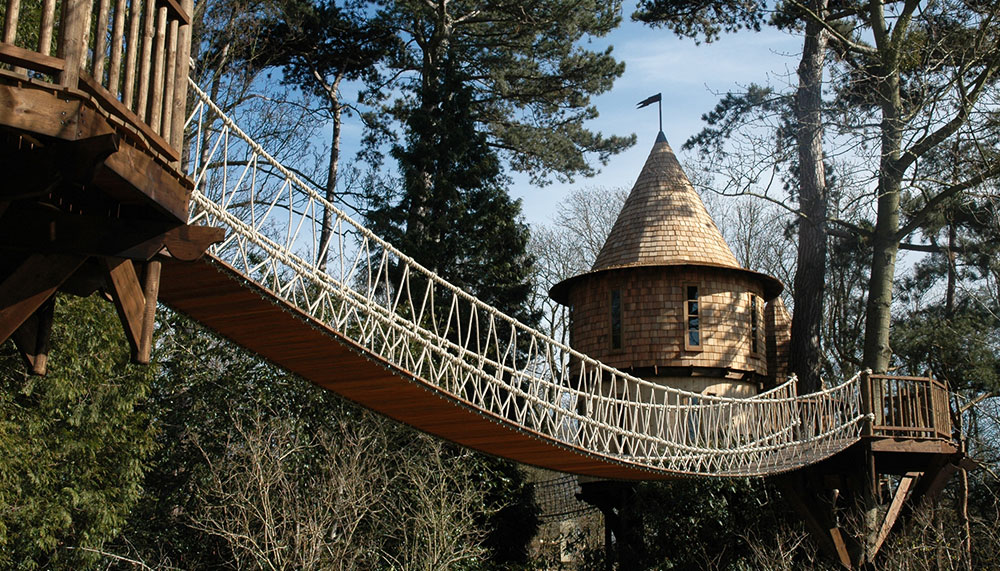 Commercial work followed – building tree-house classrooms for schools, structures for the UK's Eden Project and its National Trust organisation and the like; today it is in the midst of building five eight-bedroom tree-houses for a new hotel development for the UK's Alton Towers theme park, and is promoting its new Eco-Perch, a more off-the-peg tree-house design for purchase by hospitality and other businesses as a more sustainable, not to mention more attractive, alternative to permanent caravan or timber lodge accommodation.
But with the crash of 2008, as demand for basic structures for children tailed off, a new market arose: the design and building or the project management of mini-homes in the trees aimed at those at the top end of the residential housing market, with projects undertaken now spanning the UK to the Maldives, from Malawi to Panama and China. Blue Forest's projects now average at around £200,000 (RM1.11 million) each – "and it's definitely a growing market, even if it's still a very niche one," Payne says.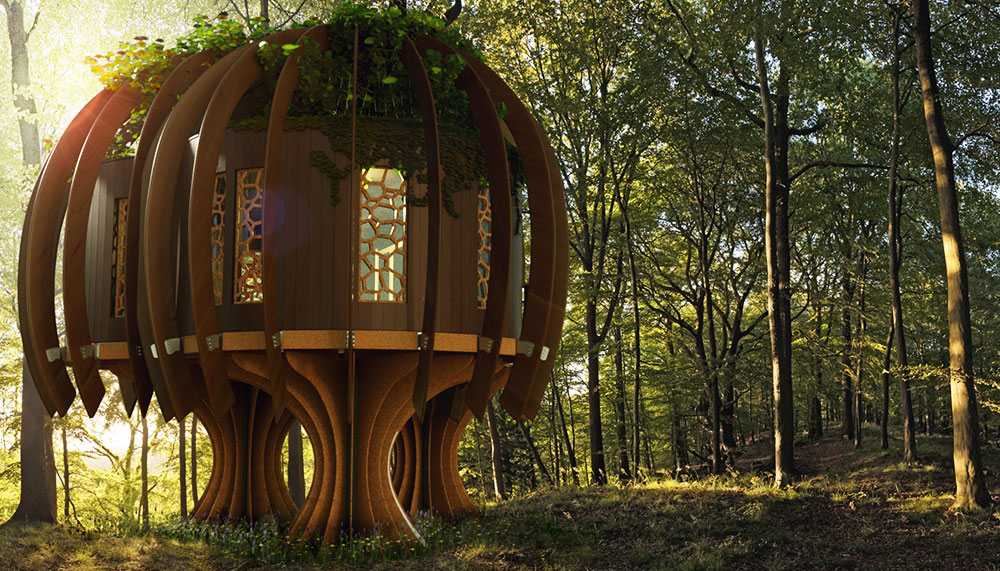 "When you tell most people you design and build tree-houses they think you're completely mad. Then they see pictures and understand what a treehouse can truly be," he adds. "A lot of our clients too see pictures and that plants a seed. It's not an idea they had typically considered before, or they simply didn't know what was possible. The fact is that more and more people want unique things now – anyone can go out and buy a car. A tree-house is fun, and it's something that brings a family together – everyone in the family can enjoy it."
Aesthetically, anything is possible, from the ultra-contemporary to, as Payne puts it, "a more 'Hansel and Gretel', fairy-tale style. We've even built tree-houses based on kids' sketches – fortunately they've been good at drawing". Blue Forest provides 3D CAD images of the likely look before building begins. Legally, each country's planning laws must be negotiated, which may involve working with restrictions on what can be built, for example, next to a listed building, or using trees that are under preservation order.
Structurally, almost anything is possible, in large part because the tree itself is largely superficial to the finished building. While Blue Forest still puts small treehouses, for children, up in trees, typically these are more a focal point around which a structure is created, without actually being attached to them. There's a specialist expertise in building in and around trees without damaging them too – which is one reason why the company has won recognition from the likes of the Bloomberg International Hotel Awards and the Builder & Engineer Awards.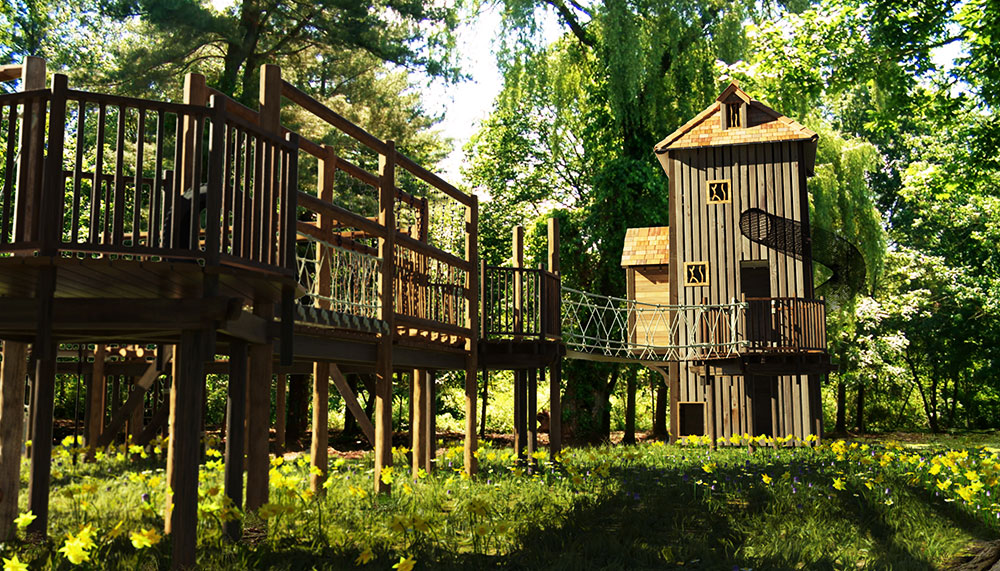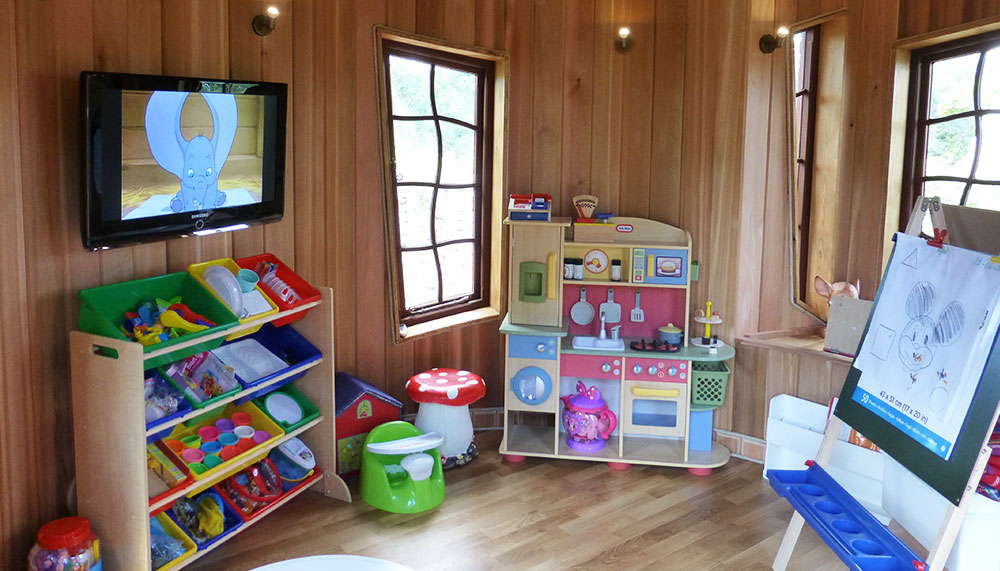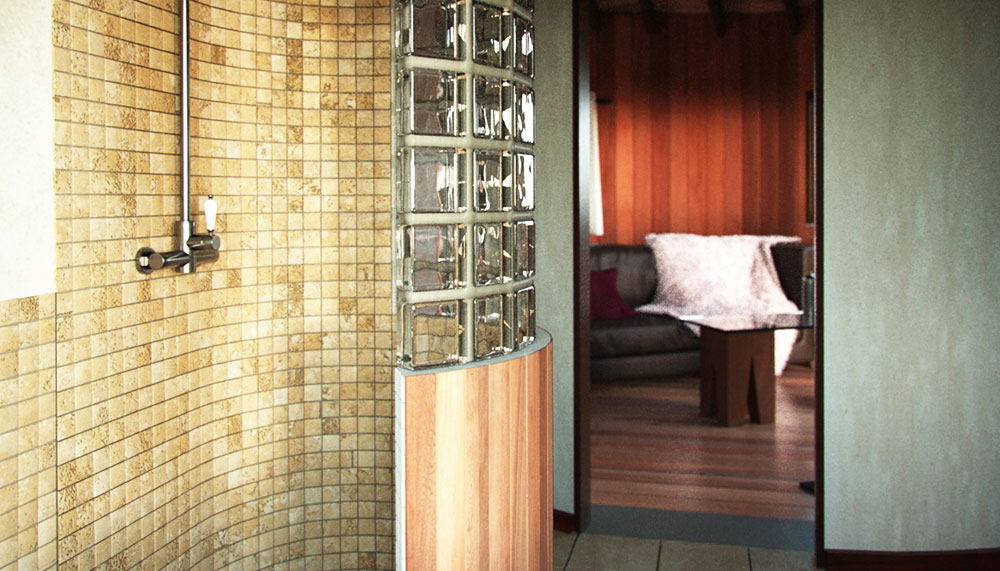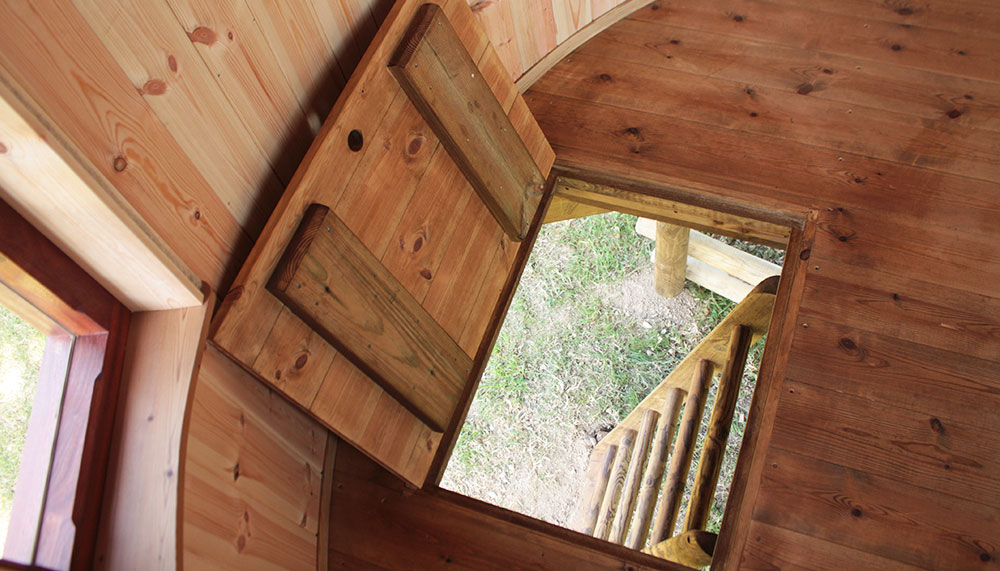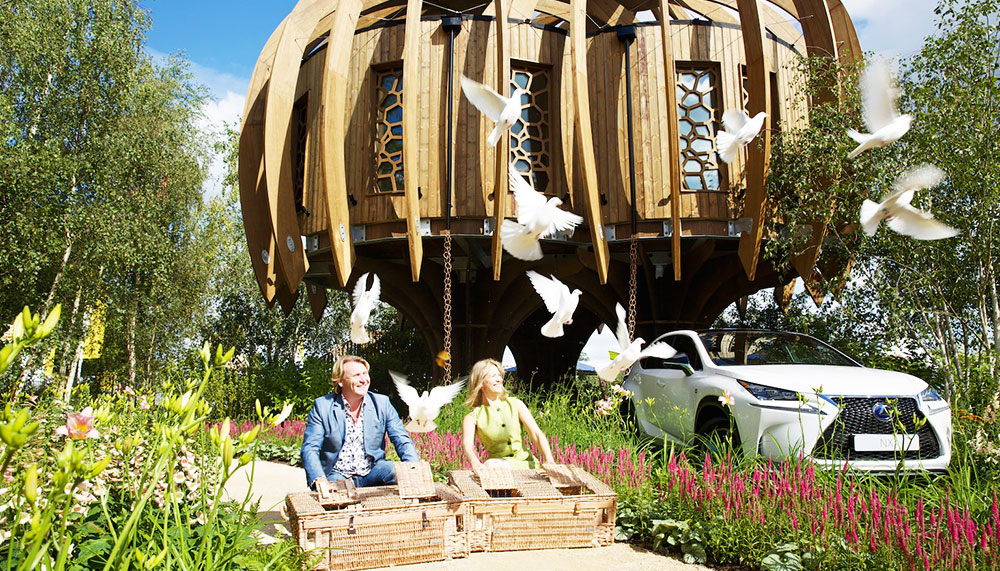 "There are requirements for the size and strength of tree if you want a basic, classic tree-house," says Payne. "But a more elaborate structure tends to use a series of purpose-built platforms that integrate the tree. There are obvious problems when using trees – trees continue to grow, or they die, and they move in the wind. And often clients are making a very significant investment – they want their treehouse to have a long life of at least 50 years, up to maybe a century. The fun for us is in finding a way to do what the client wants within these parameters. Occasionally we have clients with no budgetary limits who just want to do something really exciting. They appreciate that they could just extend their homes by building a conservatory, for example. But recognise that a treehouse is much more interesting."
Indeed, not many conservatories come, for instance, with a secret lever hidden in a bookcase, which opens a door to a secret room. Or with rope-bridges, such as might connect two or three separate treehouses, with a slide or zip-wire for rapid exit. In fact, Blue Forest has, so far, only had one request that it has not been able to fulfill. "One client lived in a part of the world occasionally struck by hurricanes, and he wanted his treehouse to be hurricane-proof," says Payne. "We had to tell him that that, at least, couldn't be done. But just about anything else could be."