Tucking in a slice of Polmard beef
The Polmard, Éleveur Boucher butcher shop in Paris is revolutionising the process of "aging" beef, and the result is the most expensive steak on Earth. At the helm of the revolution is Alexandre Polmard, a sixth-generation butcher whose father and grandfather discovered a way to "hibernate" beef. While dry-aged beef is typically matured for just several weeks, the Polmard hibernation method reportedly freezes and preserves beef for up to 15 years of aging.
The complex method – believed to retain the flavour, texture, and quality of the beef – begins with the company's Blonde d'Aquitaine cattle (one of the most popular beef breeds in France), which are raised free-range on the Polmard family's farm in Saint-Mihiel, France. Once butchered, the cuts of beef are prepared for hibernation at the property's on-site laboratory, where cold air is blown onto the meat at 75 kmph in a minus-42-degree-Celsius setting.
The resulting beef – the most exclusive of which is the 15-year rib steak (priced at about US$3,200/RM13,100) – has captured the taste buds and attention of renowned chefs across the globe, a select few of whom exclusively feature the beef on their menus.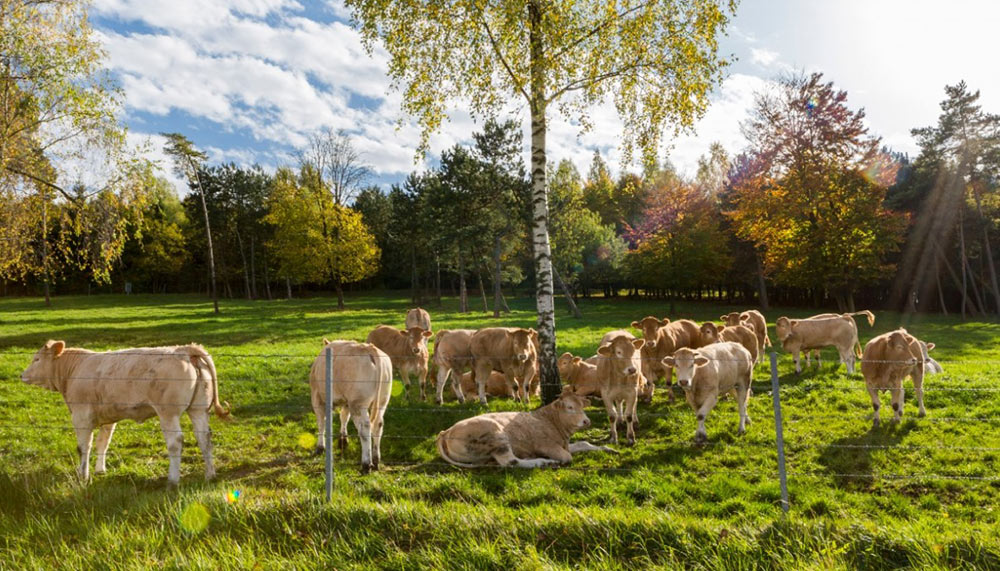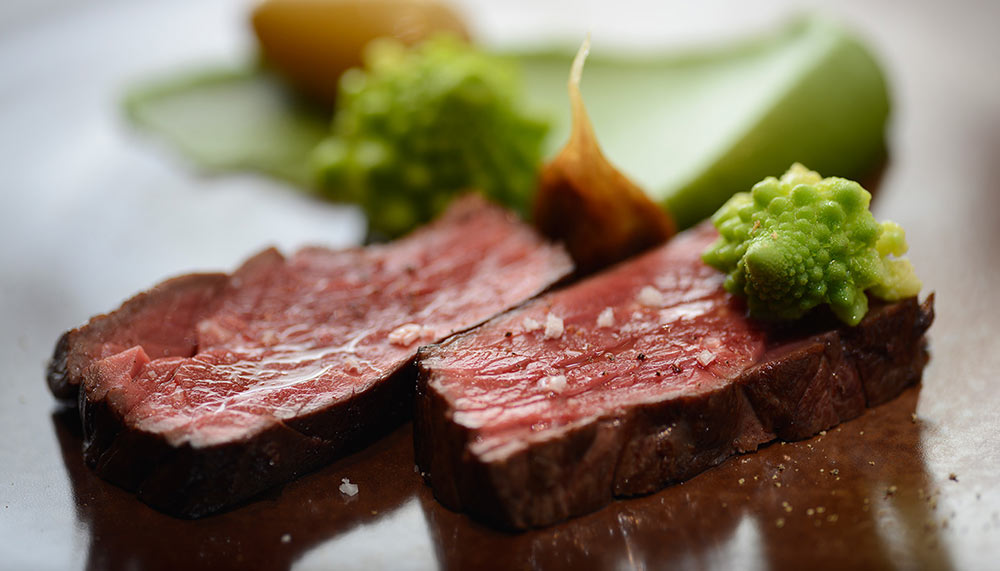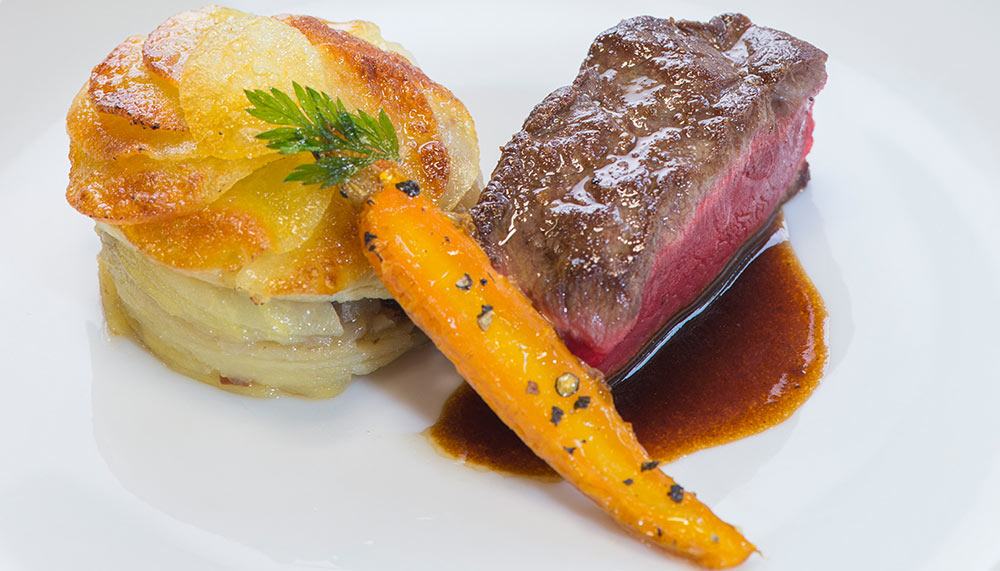 Chef Guy Savoy's namesake restaurant in Paris offers a dish highlighting Polmard beef two ways: seared chuck steak and chuck-steak carpaccio. Priced at US$143 (RM585), the dish pairs the two styles of beef shoulder with oven-roasted carrots, braising jus with red wine, fresh salad, fried spring onions, and Boulangère and Maxim potatoes.
Guests who book the chef's table at chef Fabrice Vulin's Caprice restaurant at the Four Seasons Hotel Hong Kong also have exclusive access to Polmard beef. The eight-to-nine-course meal is priced at about US$390 (RM1,590) per person, with an extra $4,000 (RM16,300) added per table when the millésimé ("vintage") Polmard rib steak (an approximately 900 gram cut that can feed up to six) is ordered.
Also in Hong Kong, chef Nicolas Boutin regularly presents Polmard beef at his French restaurant Épure as part of the lunch tasting menus (priced from US$60/RM244 per person for two courses), offering such dishes as seared Polmard rum, flank, or skirt steak, as well as signature Polmard beef tartare and carpaccio. For those seeking a more comprehensive tasting of the French butcher's offerings, Épure recently hosted a special multi-evening where Alexandre Polmard joined  chef Boutin to present a six-course tasting dinner – showcasing different cuts and cooking styles of Polmard beef, including a dried beef "bacon" served with Saint-Nectaire cheese.
Culinary adventurists can also buy all cuts of meat straight from the Paris shop, including the rib steak. When doing so, it is recommended that you refrigerate the meat for 24 hours to thaw, before preparing it blue or rare.