Not just run-of-the-mill
Ponder the homes of luxury textiles and France and Italy will rush to mind, as well as England for those into suiting and Switzerland for shirting. But Scotland wouldn't be an obvious consideration. "That shouldn't be the case," argues Ann Ryley, the sales and marketing director of Begg & Co. "Scotland may not be on the luxury map. But there's a lot of romance associated with it – the Highlands, castles and so on – and a lot of craft behind that."
Indeed, if Begg & Co may be a relatively new name – it was established as a cashmere brand in 2013 – the company behind it, Alex Begg and Company, this year celebrates its 150th birthday. Crucially, however, it has not remained stuck in the past: last year it invested £2.5 million (RM13 million) in the latest production equipment. Begg & Co has already found a niche in patented manufacturing techniques that allow for whisper-light scarves, stoles and throws, speciality ripple treatments akin to distressing and washed finishes, as well as unusual cashmere/ linen blends and patterns. The brand has been picked up by retailers such as Bergdorf Goodman in New York, 14oz in Berlin and – always keen consumers of Scottish goods – multiple stores in Japan.
"It would actually be very easy for a lot of Scottish companies to stay traditional," adds Ryley. "And it's not a simple thing to develop new techniques – that can take years – or buy the machinery. A lot of textile manufacturers have been lost from Scotland, but those that remain are strong and progressive."
Certainly Begg & Co is not alone among Scotland textile companies undergoing regeneration. As Begg & Co has discovered – in hiring Michael Drake, ex-head of menswear design at Aquascutum – new blood helps, especially when it comes to defining Scotland's fashion. Lovat Mill – a tweed manufacturer established in 1882 – was on its way out 15 years ago when textile designers, Stephen Rendle and Alan Cummings, decided to buy it.
"It wasn't a complete folly, despite only having nine days' worth of orders at the time," says Rendle. "But we made it a success by being a bit contrary." That might include telling the owner of one of the 190 or so age-old military and estate tweeds it makes that it has been using one with the wrong colour, and refusing to make a new batch unless the colour is corrected; or turning away customers who strike them as more flash-in-the-pan. Yet that has left Lovat not only with high-profile customers such as Chanel, Ralph Lauren and Purdey, but also with a new reputation as the foremost developer of what one might call progressive tweeds for the likes of Dries Van Noten and Comme des Garcons.
"Yes, we have the old shuttle looms," says Rendle, almost yawning at the cliche, "but sorry, the fact is that you can make much better tweed using the latest kit, which we have. The technical treatment of tweed is helping to change the perception of what tweed is and what it can do. And the richness of the archive here means we're able to push tweeds, which I think means we're in part responsible for tweed's reinvigoration over recent years." Of course, sometimes an industry needs a shake-up in the form of new companies doing new things. ESK is a case in point in being relatively new. The brand was launched five years ago by a family Scottish knitting business established in 1968 and counts Paul Smith and Margaret Howell among its customers. "Quite a few Scottish textile companies are going the way of launching their own lines now," says ESK's managing director Stuart Maxwell.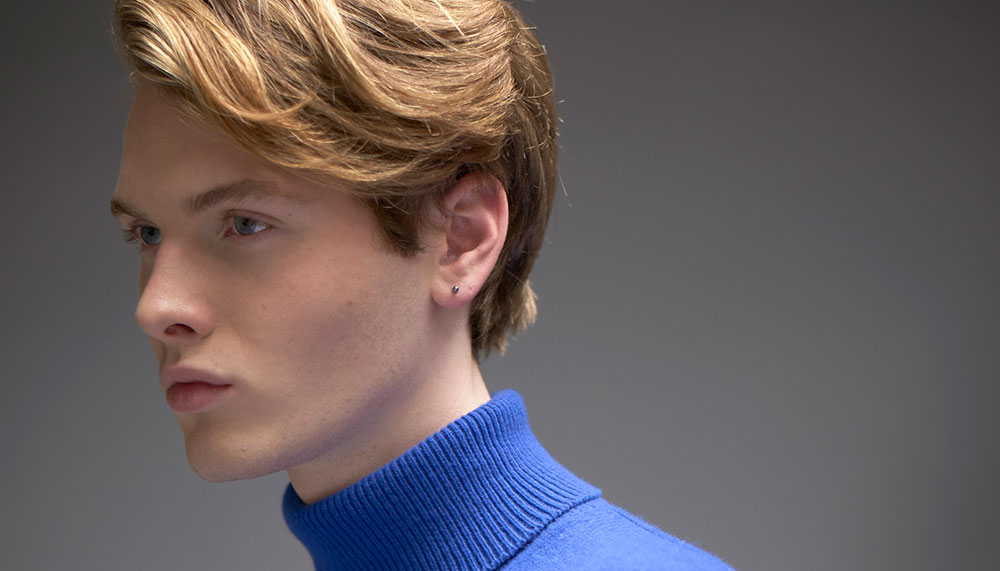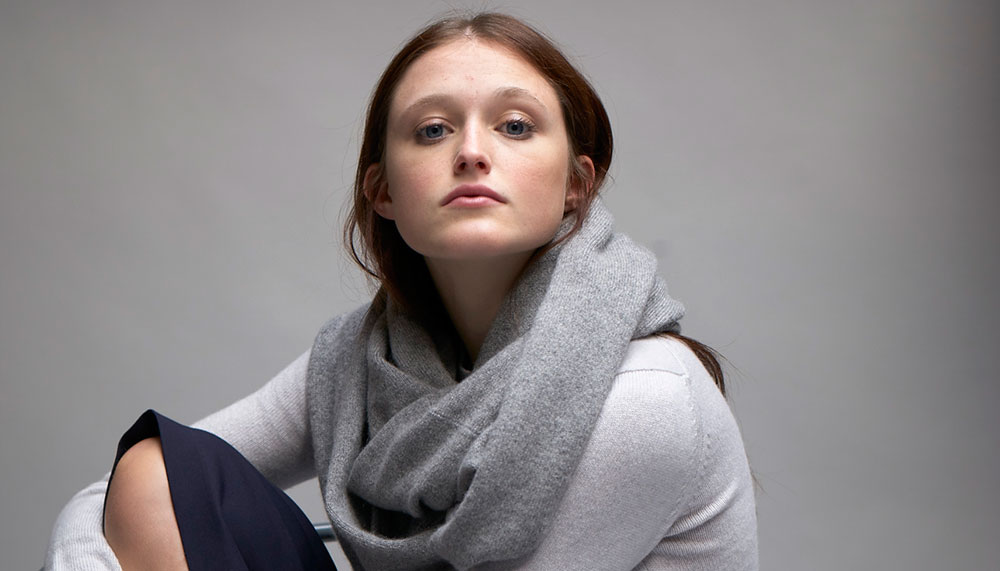 ESK has seen sales increase year on year not purely on the basis of Scottish quality but by modernising the product. As Maxwell puts it, too many of the knitters in Scotland still "suffer a hangover from making tens of thousands of baggy golf sweaters, when you need to have a contemporary signature". For ESK that means a slim fit and distinctive use of bright colours. Unusual styles count too: among its bestsellers of late are the Pop sweater for women, comprising bold intersecting triangular panels, and Monster Crew for men. As the name implies, it's a cashmere sweater complete with the image of the kind of cartoonish, big-toothed fiend a toddler might draw.
"Yes, that's done surprisingly well for us, but just goes to show that people want something a bit different from Scottish makers, rather than the traditional products," says Maxwell. "Besides, there comes a time when you just have this niggling need to do something for yourself."