On a spiritual path
All truly great thoughts, the philosopher Friedrich Nietzsche opined, are conceived while walking. If so, then what great thoughts may come along the Kumano Wayfarer, Walk Japan's latest self-guided walking tour that traces the footsteps of emperors, pilgrims and ascetic monks in a side of Japan rarely seen.  
The path is the Kumano Kodo, an ancient pilgrimage route that criss-crosses Kii Hanto, the largest peninsula in Japan, in search of purification and repentance, towards the Kumano Sanzan – the Three Grand Shrines of Kumano. Walking the densely forested paths is a route to spiritual rebirth in a landscape deeply rooted in the Kojiki, the Japanese myth of creation. Alongside the Camino de Santiago in Spain, the Kumano Kodo is one of only two pilgrimage routes awarded UNESCO World Heritage status.
Entirely unescorted, the Walk Japan Kumano Wayfarer is a seven-day, six-night walking tour that includes accommodation and meals at designated villages along the way and self-guide materials. From Kyoto, wanderers move to the start of the Nakahechi route, traversing some 80km of stunning mountain forest paths, charming villages and innumerable oji sub-shrines that demarcate the Kumano Kodo, heading towards the Hongu Taisha, Nachi Taisha and Hayatama Taisha grand shrines. The walk is to be taken at a gentle pace, and exploration encouraged. In a harried world of hurrying, this is a rarity; energy today is channelled into doing and achieving, rather than appreciating. (The path is typically moderate, but does include some steep, rocky climbs over uneven ground)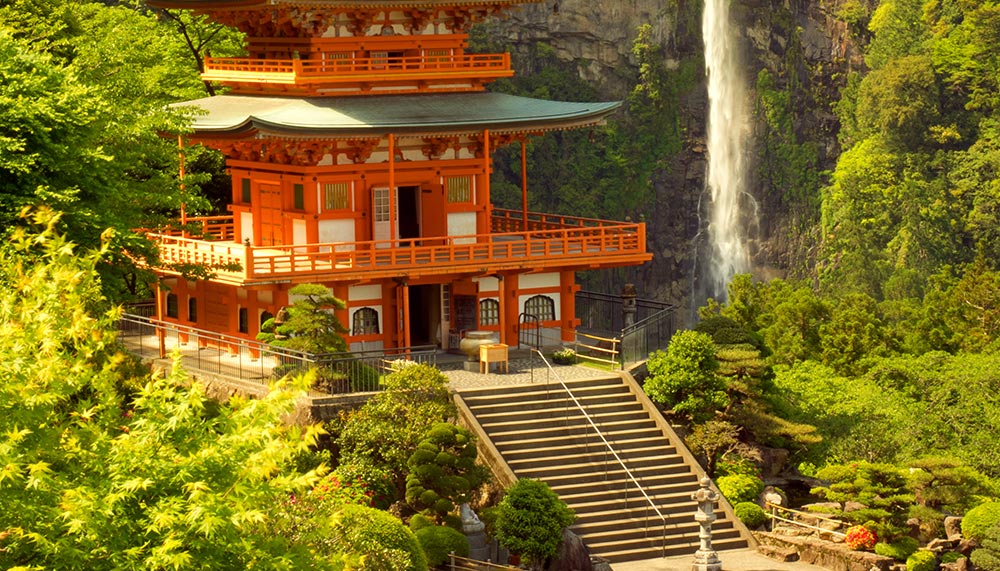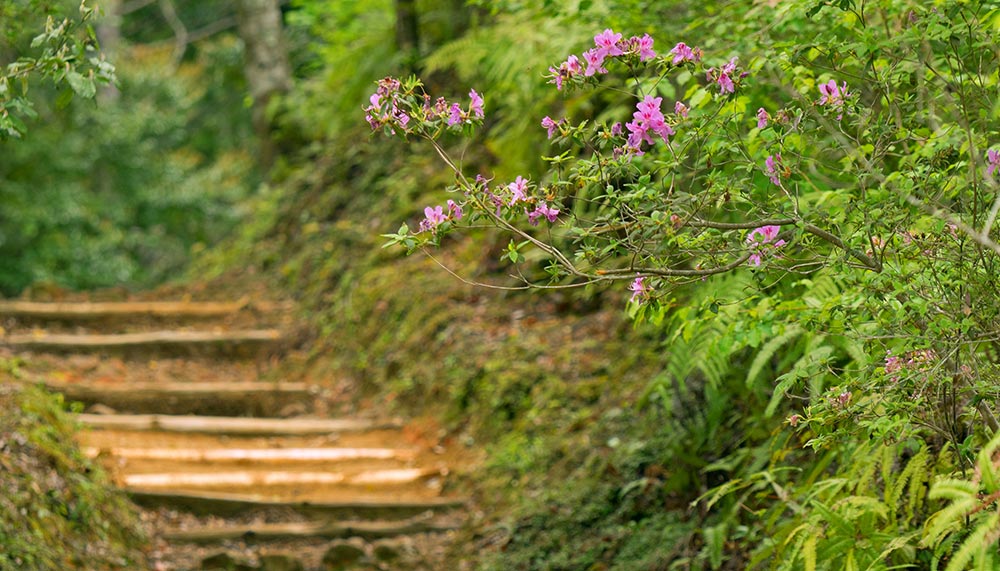 Accommodation along the route will be at family-run inns, all tatami mats, paper screens and unpretentious home-cooked food. And then a hot spring onsen to melt away the fatigue of the day, as you collect the myriad great thoughts inspired by the stirring Japanese wilderness of the day and bask in a rewarding contentment that is almost spiritual.