Not just a pretty face
Any watch connoisseur would be able to identify a Bulgari timepiece at a glance. Fabrizio Buonamassa Stigliani, director of the brand's Watches Design Centre, reveals what it took to create an icon.
Bulgari watches have come into their own in recent years. How has design contributed to this success?
Clients appreciate it when a brand sticks to certain design codes that make its products recognisable, but Bulgari sees itself as a contemporary brand, so we do not want to simply copy and paste designs from our archives. The creative director's job is to imagine completely new products that respect the DNA and aesthetic codes of the brand. We want to create watches that talk about the brand in a different way. We want to see an evolution every time we put out a product.
Some Bulgari watches have the Gerald Genta influence. How do you transform them into something that is wholly Bulgari?
The Gerald Genta influence is a delicate topic because when we created the first Octo in 2002, Genta was no longer working with Bulgari. The idea was to help the design evolve so it fits with the story of the brand while still respecting its beginnings. Bulgari has always loved working with geometric elements and playing with very pure forms, so that's what we did. Notice the symmetry of the Octo's case (eightsided and unmistakably a Gerald Genta legacy) and how the double-layer bezel stands out from it – we have managed to play with different geometric elements of the design to come up with new shapes.
What is most Italian about Bulgari's designs?
The way we approach the products. Italian design is famous because we love to play with constraints. Often, the constraints drive the aesthetics and become the turning point of the project. For us, form and function have the same weight; we don't prioritise one over the other. Look at our Octo Finissimo watches: we wanted to create complications that are wearable. They are not for keeping in your safe – they are not fragile. They are strong enough to resist everyday life. We may have the thinnest movement in the world, and an ultra-thin skeleton timepiece, but we use materials like titanium, which is 30 per cent harder than steel, and choose finishings like the sandblasted one we have on the dial of the Octo Finissimo Minute Repeater that gives great readability.
Speaking of constraints, do you ever feel limited by the size requirements of watches?
Of course. If you look at the Finissimo watches, their execution is a constraint in itself because there isn't enough space. Every component we include has to be essential and must work perfectly. But as I have mentioned, we always try to harness the constraints to create something completely new. It forces us to break the rules. In the tourbillon and skeleton versions, there's no case back. We had to imagine watches in a different way to gain space and achieve what we want.
Your career in design began in Fiat. How different is it to design for watches?
It's very different, but also exactly the same. As an industrial designer, I have to be able to interpret products across a wide range of categories. As long as I am able to understand the brand, its history and aesthetic codes, I will be able to draw and design anything that is required of me. And I don't have to do this alone – I am not an artist making marks on a paper for a museum. I work with a team to create objects that people can use.
What do you try to avoid in your designs?
Decorative elements for decoration's sake, because I think they get old very quickly. A luxury product has to be timeless and something the client can pass on to future generations, because with the amount of money he spent, the product has to become a part of his heritage. That's why if you look at our assortment over the years, you'll notice that our (men's) watches are usually very clean.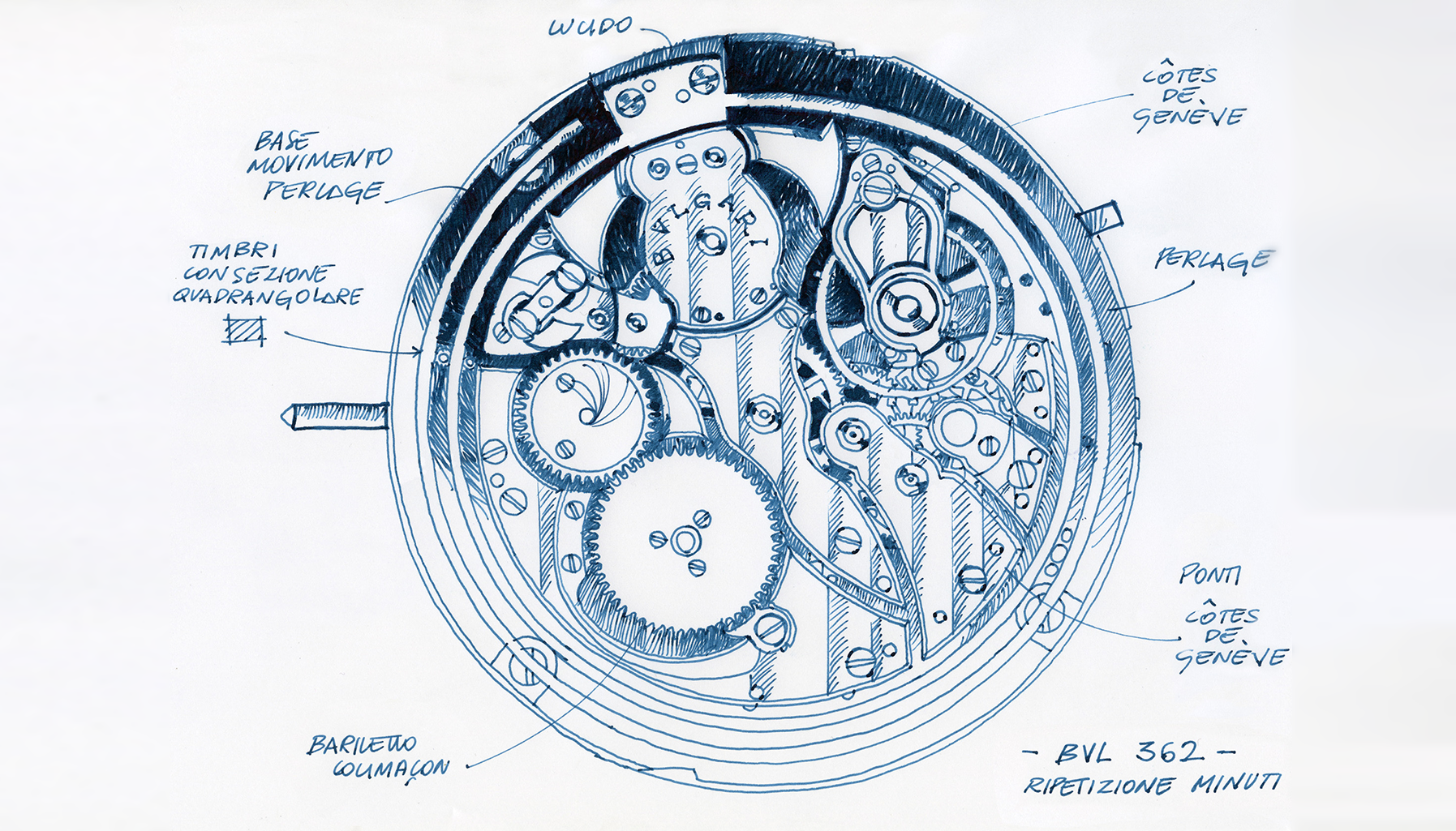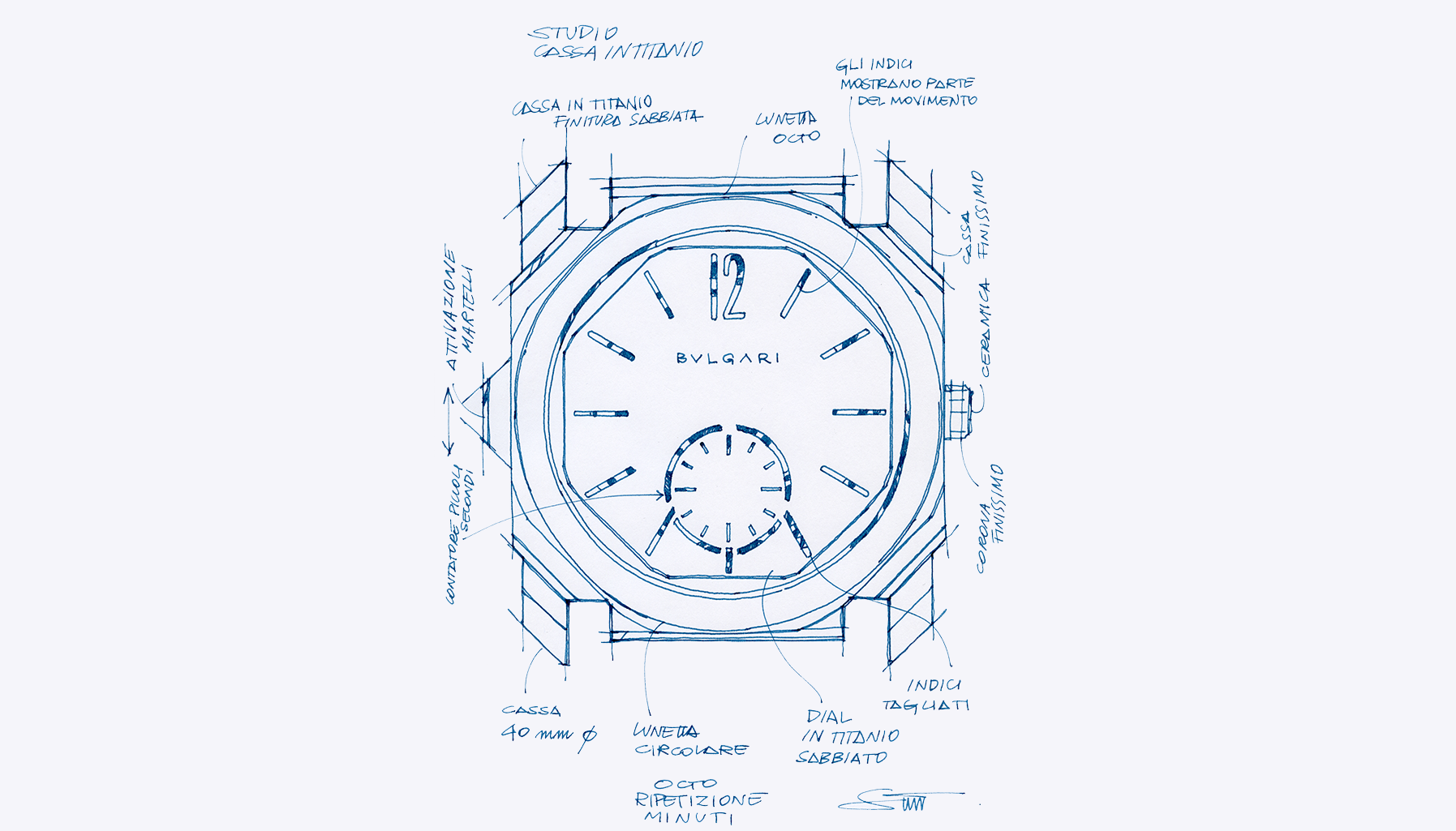 What is your favourite part of the design process?
The beginning, when the idea is still so intimate, because it is something that exists only in my mind. When I make sketches of the idea to transform it into something someone can look at, it becomes an open discussion – with marketing, the CEO and different departments in the company. I'll have to receive comments and have my idea declined or accepted and it's no longer exclusively mine.