Collaborating on an odyssey
Collaboration can be a tricky balancing act, especially when two chefs with two distinct visions and approaches collaborate.
"The idea is not to compromise or end up fitting two separate styles on a plate," says Chef James Won, of Enfin by James Won in Kuala Lumpur. "But to understand each other's philosophy and be open to their point of view. It isn't about finding a common ground – that's a cliche – but to naturally come together and agree that yes, that it what we both want on this plate of food."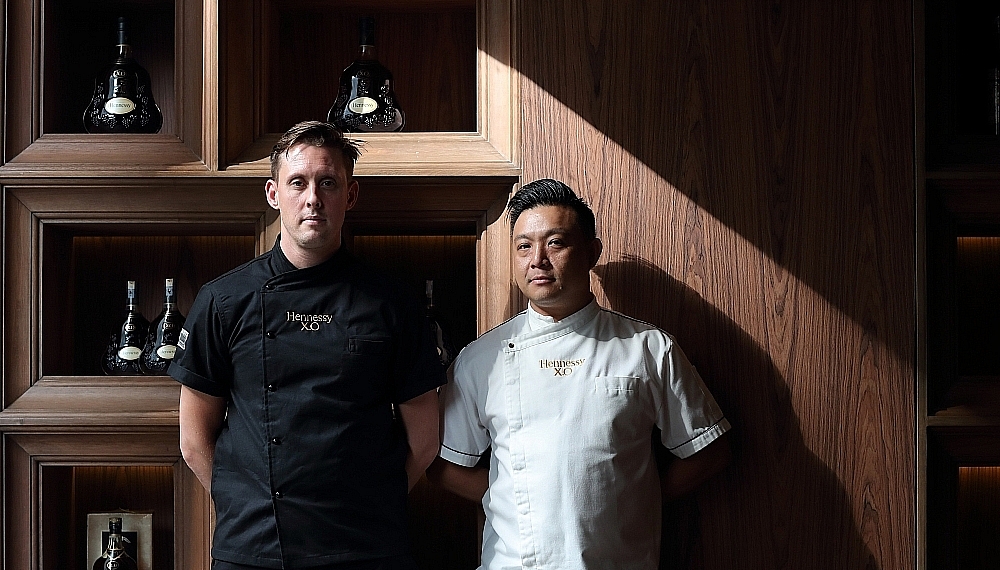 The collaboration, which brings Chef Won together with Chef Nurdin Topham, the British founder of 1 Michelin-starred NUR in Hong Kong, is for the House of Hennessy's 'Hennessy X.O Odyssey' event. A celebration of the cognac's seven unique tasting notes, Hennessy X.O Odyssey will invoke the spirit's synergy with food through a series of exclusive dinners that run from October 31 to November 5, 2016 for invited guests, before the same menu is made available to the public from November 7 to November 30. All this will take place at Chef Won's Enfin by James Won, and the man himself is no stranger to Hennessy X.O, having worked with it extensively as a brand ambassador and being the only restaurant in the world with a Hennessy salon.
Familiar though Hennessy might be to Chef Won, it was new pastures for Chef Topham. And that's where the intrigue of these Hennessy X.O Odyssey dinners lie, being a pairing of two very different culinary viewpoints thematically bonded by Hennessy X.O. Where Chef Won is technical and whimisical, Chef Topham focuses on field-to-table food, placing an emphasis on freshness after stints with Raymond Blanc and at Rene Redzepi's Nordic Food Lab. To create the menu, both chefs spent a week in Sabah together, exploring the East Malaysian state's rich bounty of ingredients and recipes as a starting point for inspiration.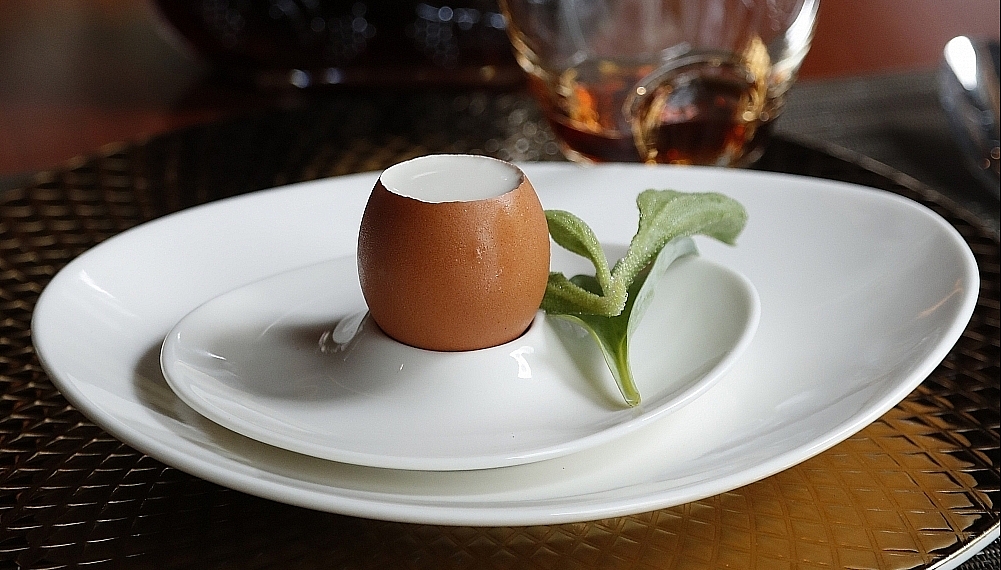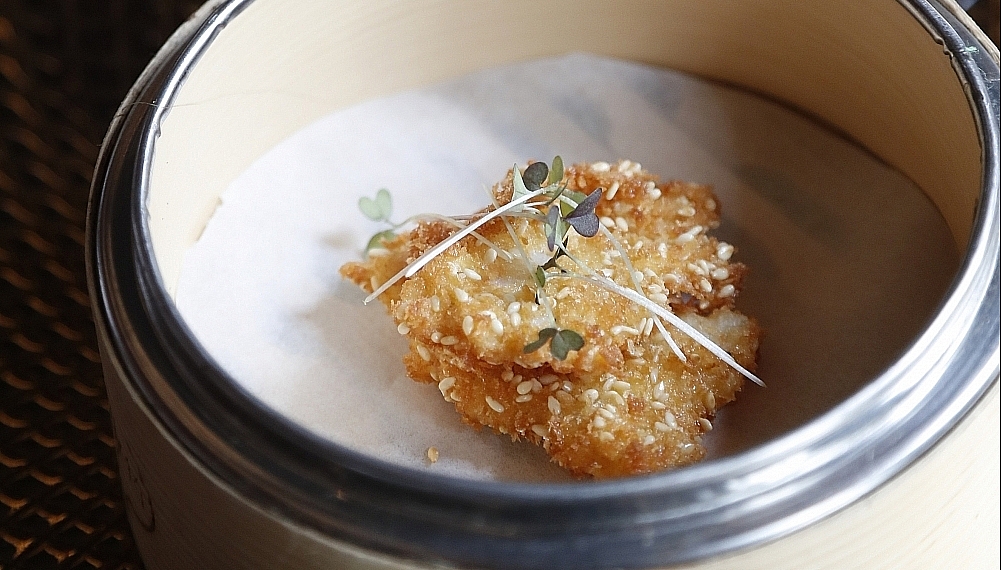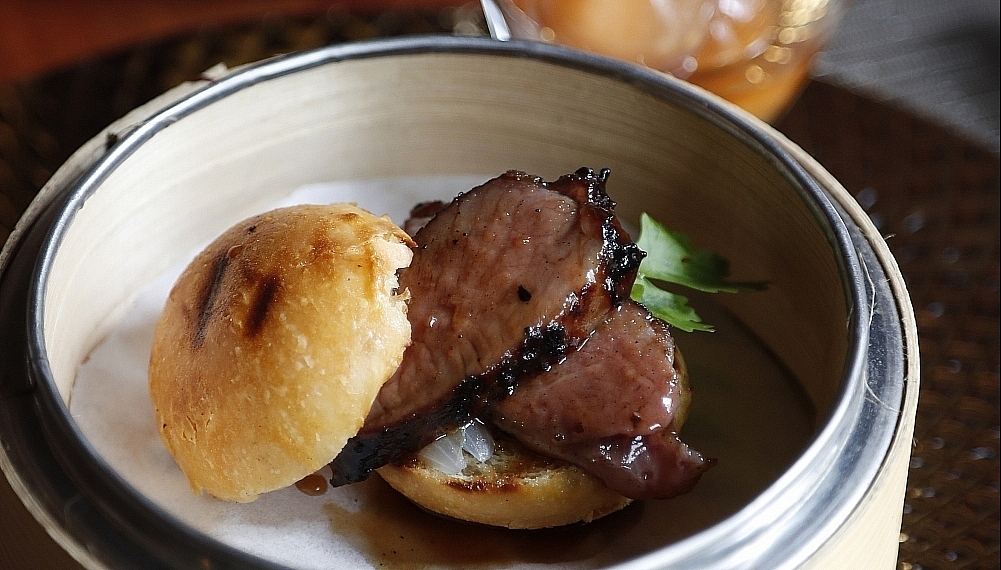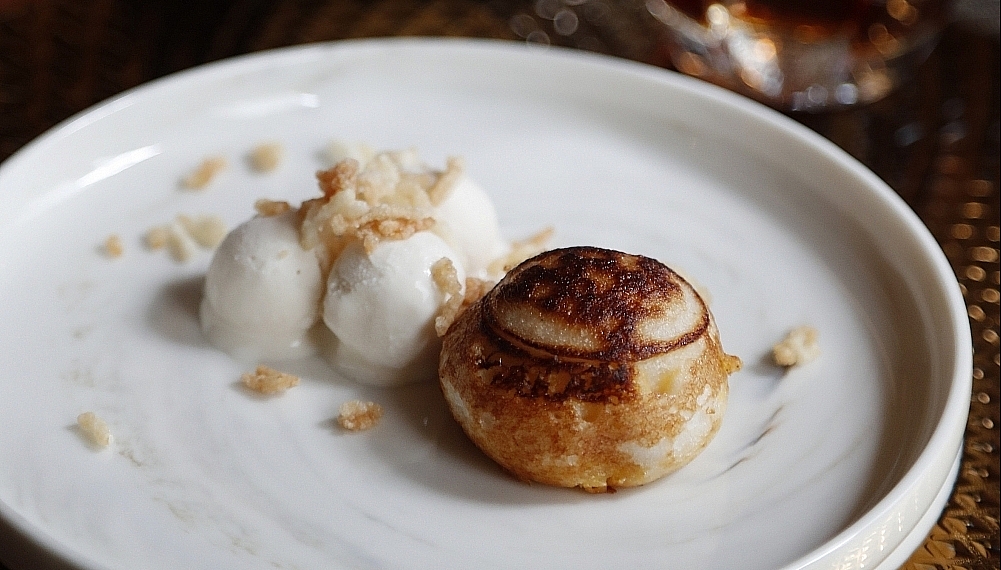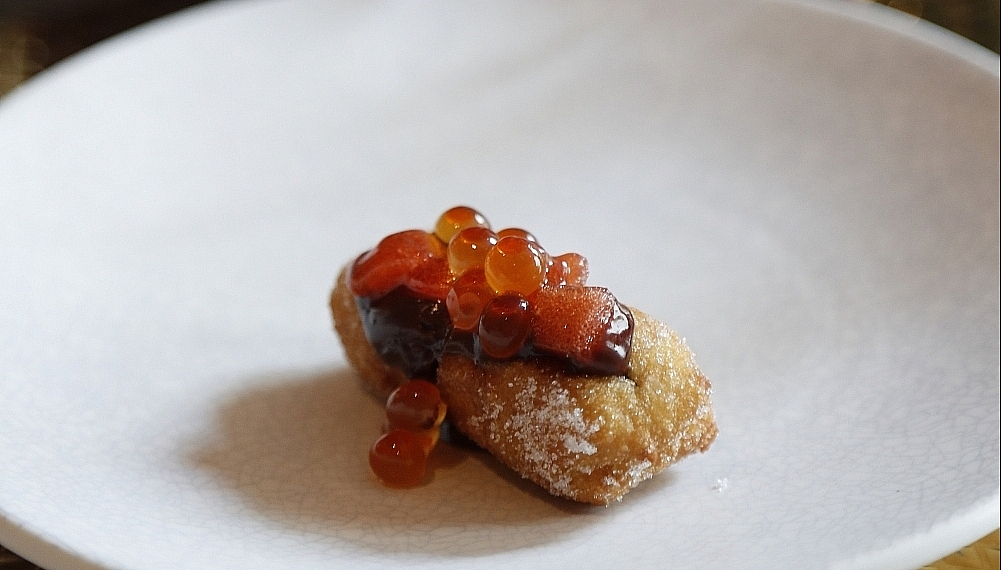 Both chefs won't reveal much about the final menu – "It is actually still being developed as we speak," confesses Chef Topham – but the focus will be on the discoveries both made in Sabah. To tantalise tastebuds for the upcoming dinners, a preview menu was brainstormed and presented, manifested in the form of a 'modern dim sum' concept. Divided into seven chapters, corresponding to the seven notes of Hennessy X.O, the meal started off with an 'egg' made of ginger torch, almond milk and citrus with stalks of fresh oyster leaf and wild ice leaf. It then moved into their version of prawn toast, a play on chicken rice with confit chicken on a mixture of red barrio rice and yam, an astonishing lamb char siew bun and a delicate abalone-wrapped roll of pasta. At this point it was evident that the dishes by themselves were slightly on the dry side, a deliberate ploy by the chefs to encourage mingling with the cognac. The spirit adds a new dimension – smokiness to the prawn toast, viscosity to the chicken rice and depth to the abalone-pasta. Desserts were equally as inventive, beginning with a familiar Indian favourite, idli, filled with salted egg custard (Chindian on the plate, as Chef Won calls it), then finished off with a you tiao piled with an unexpected array of dark cocoa, red capsicum gelee and ikura that might be bewildering at first but echoes the complexity of Hennessy X.O on the tongue.
None of these dishes will be presented at the Hennessy X.O. Odyssey table, but the chefs do concede that they are hints of the direction that they will take. If this clever meeting of minds on the plate elevated by cognac is anything to go by, then the actual dinners themselves will be spectacular. Which leaves only one question. In this act of collaboration, what has either chef learnt from each other?
Chef Won says 'I've learnt to appreciate the purity of food from Nurdin," and Chef Topham replies, "from James, I always remember that it is important to make the diner smile."