Sleekly does it
All hail the newest addition to Monte Carlo Yachts' award-winning fleet: the MCY 80 (from €5.5 million/RM25.08, delivery to Singapore). Measuring a very respectable 24 metres, it is the third largest vessel in Monte Carlo Yachts' collection, slipping in neatly between the highly praised MCY 76 and the MCY 86. At its heart – as with every yacht produced by the Groupe Beneteau-backed company – is Monte Carlo Yachts' unique approach towards paving the way for the future of refined yachting, and leading through its distinctive design and thoughtful innovation.
Following its unveiling in late July on home territory in the northeastern Italian city of Trieste, the MCY 80 made its public debut at the Cannes Yachting Festival at the start of September. Fusing luxury, functionality, and outstanding performance, it's another jewel in the crown of a highly fruitful collaboration between Monte Carlo Yachts and Nuvolari Lenard, one of the most respected and sought-after yacht design firms in Italy.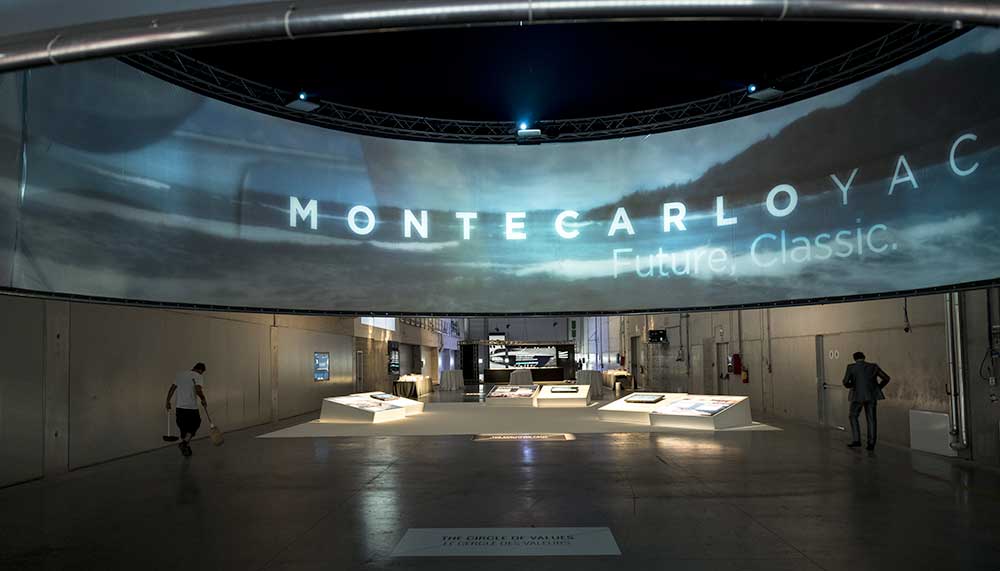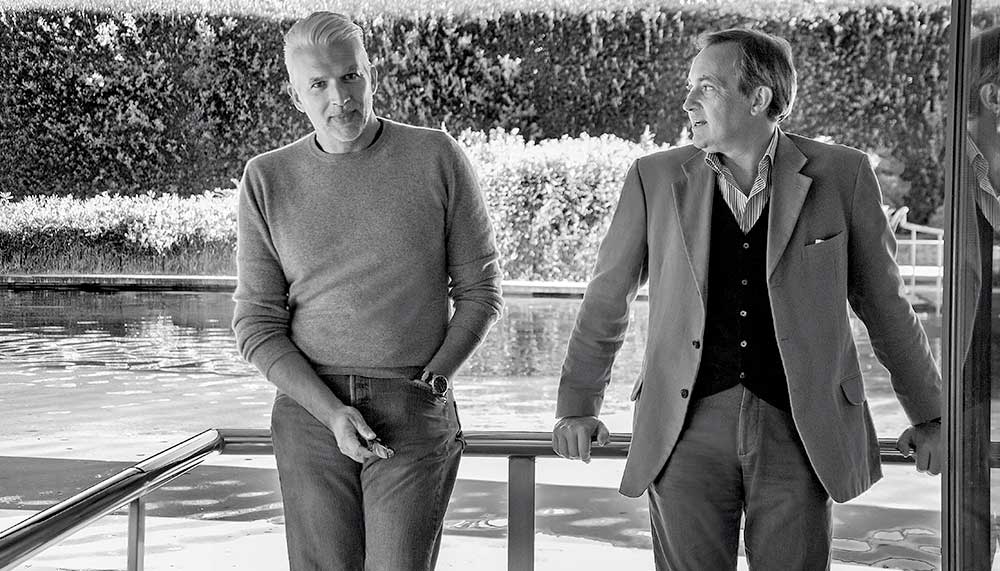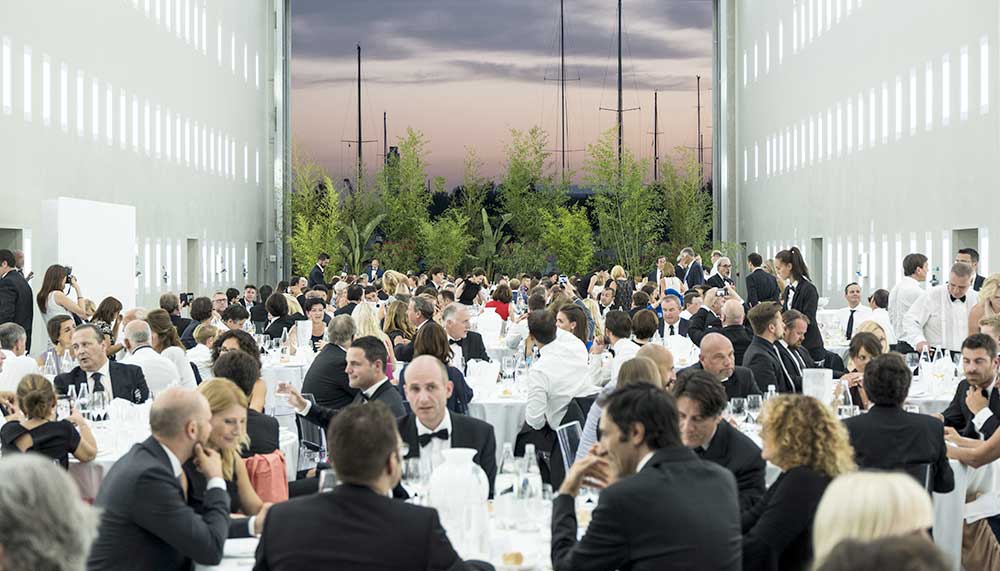 A vivacious creature of the seas, the MCY 80 eschews sharp, jarring lines or austere minimalism for a curvaceous, modern exterior that includes shaped bulwarks to give prominence to light and space across the main deck. "The MCY 80 is a great yacht, agile and sleek," are the words of the superduo behind the boat, Carlo Nuvolari and Dan Lenard. "While designing it, we were inspired by ideas of flair and finesse, and you can see how that transferred from the concept sketches to the real thing."
Monte Carlo Yachts' distinctive use of space on board their yachts – always generously proportioned and optimised for maximum comfort – is more than apparent on the MCY 80, which can accommodate 8 guests and 4 crew members. Unusually for a yacht in this size category, it has also been designed with a vast entertainment foredeck and a Portuguese bridge. The flybridge, meanwhile – another characteristic design element by Monte Carlo Yachts – can be fitted with chaise longues for sun-worshippers, a Jacuzzi, and a bar area.
One of the many pleasures derived from owning a yacht by Monte Carlo Yachts is that the fun begins long before you set foot on your new boat for its maiden voyage. Clients can expect to be treated to a fully immersive experience, where they become intimately acquainted with the brand and their impressive sense of hospitality. Not only will you get to visit Monte Carlo Yachts' enormous state-of-the-art shipyard in Monfalcone, but you can take in the serene coastline views along the Bay of Trieste during a sea trial, and enjoy some sensational regional cuisine back on land.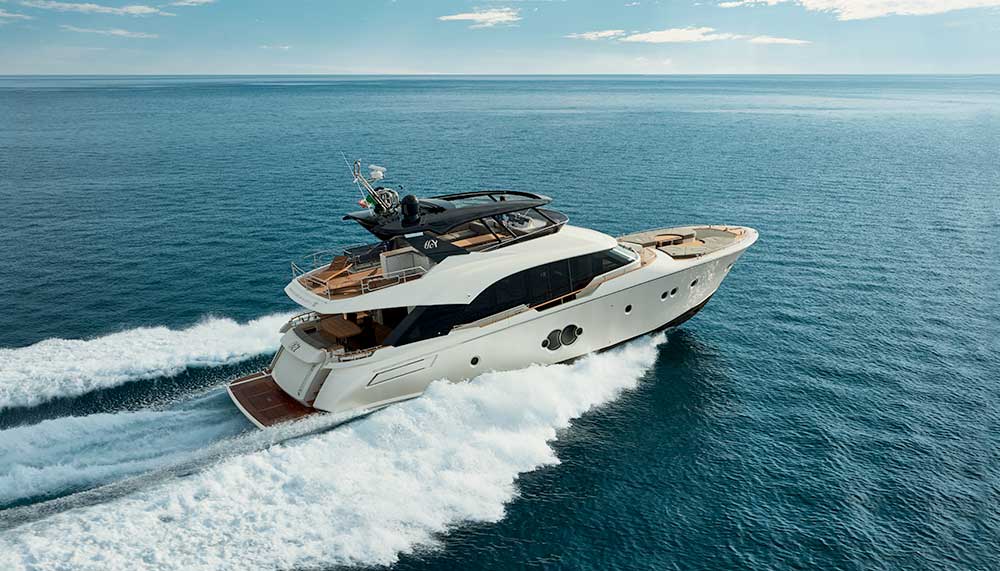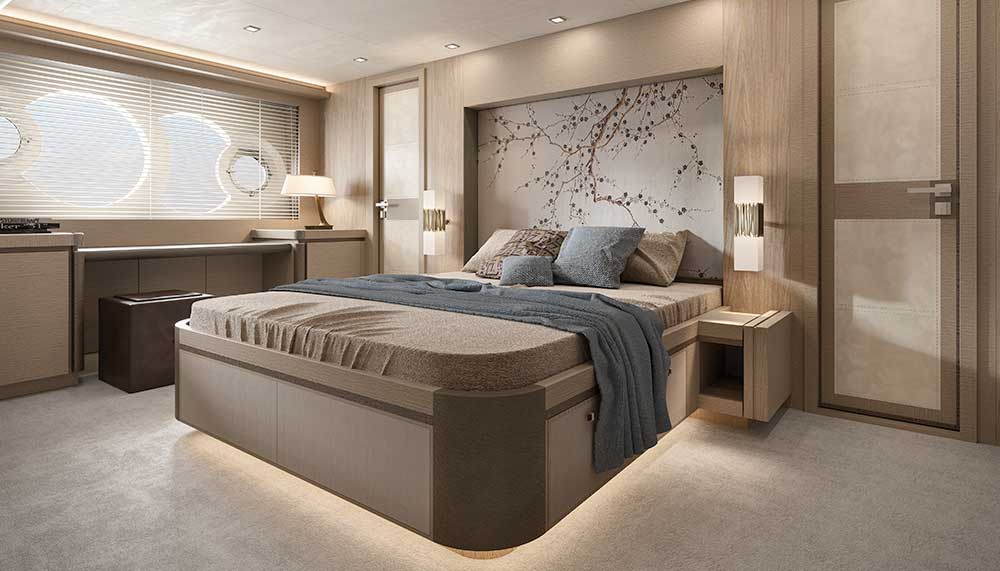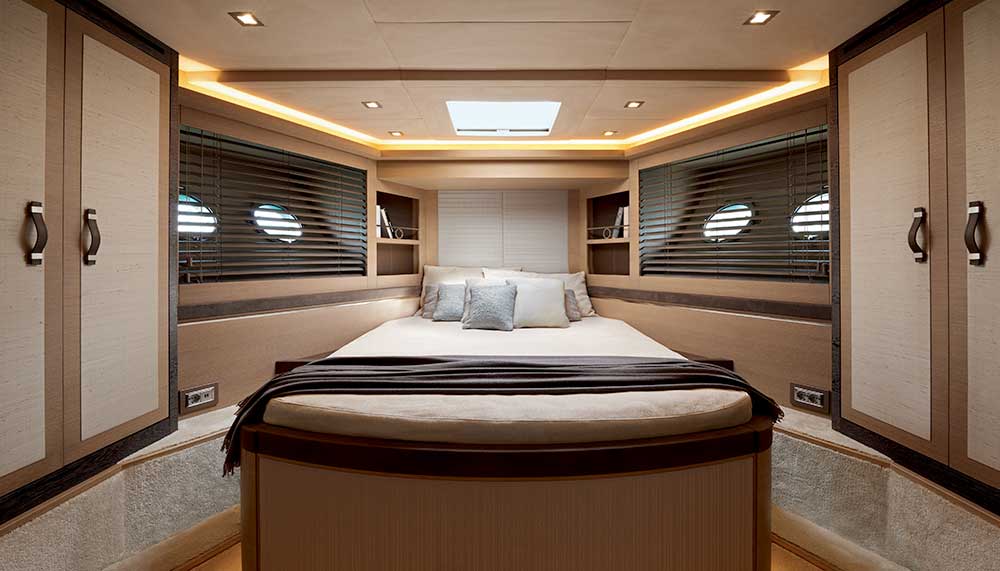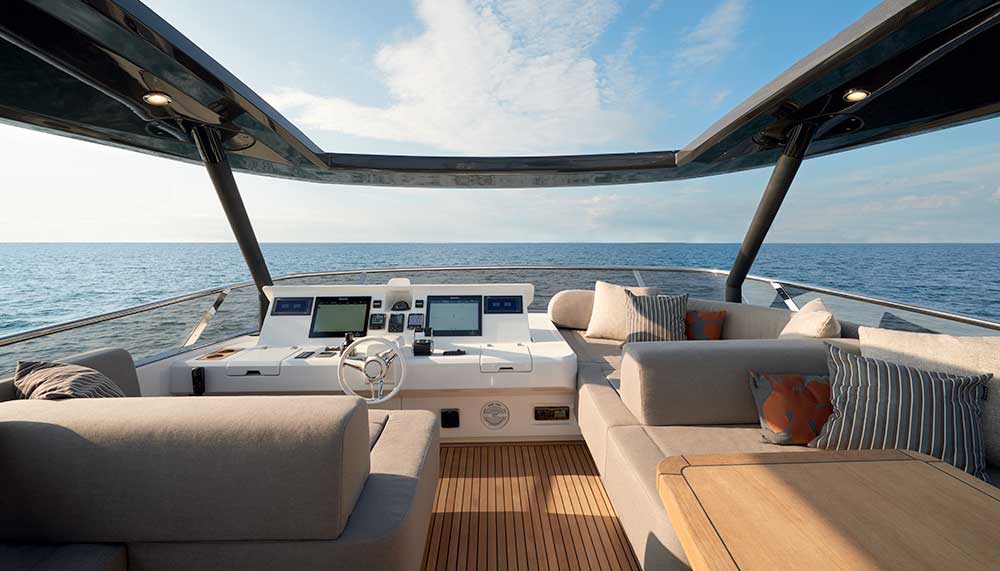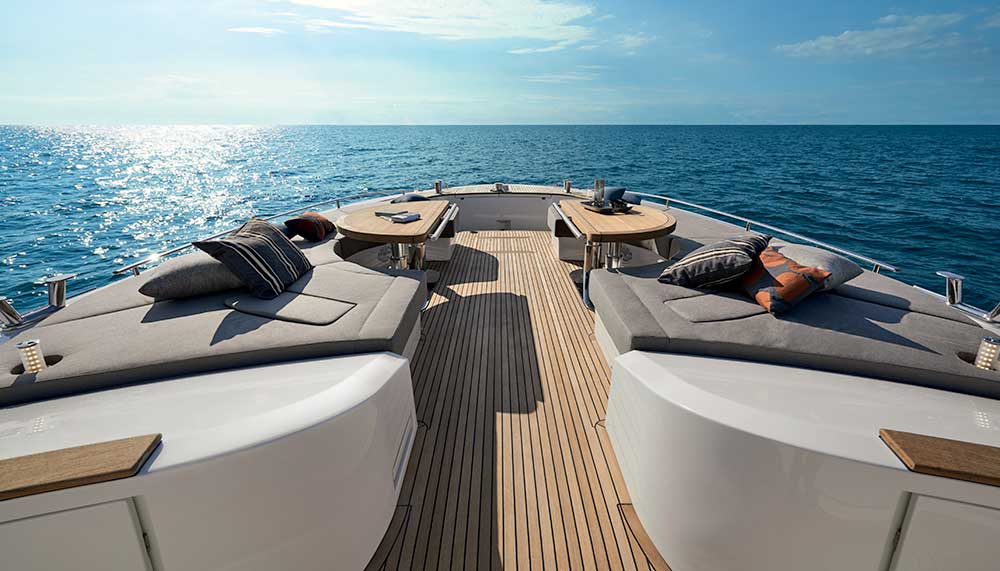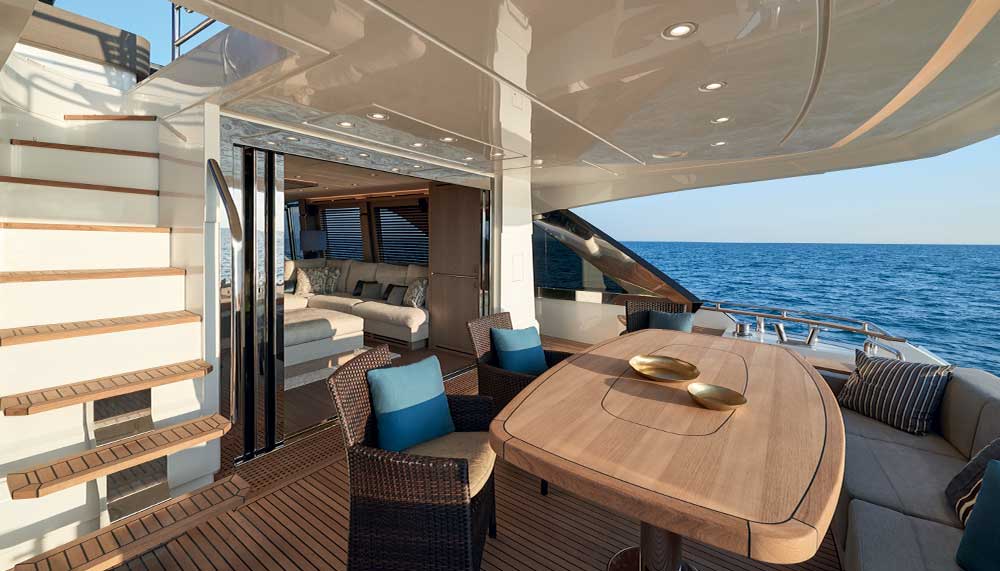 During the process of planning your yacht, the company offers access to unprecedented levels of customisation, so the MCY 80 and its beautifully appointed spaces will truly be your own. Perhaps most thrillingly of all, you'll be taken to meet Nuvolari and Lenard themselves at their studio in Scorze – a charming town that's just a short drive away from Venice, which you'll also get a chance to explore – who'll help bring your dream yacht to life.
From matching your preferences in design furnishings (choices include Hermès, Minotti, and Armani Casa elements) with the brushed, bleached oak floorings or selecting a specific precious leather or stone feature, both creative designers – and the Monte Carlo Yachts team – will leave no detail neglected. Thanks to the shipyard's remarkably speedy manufacturing process, you'll find yourself on your newly christened MCY 80 in no time at all, urging it towards its top speed of 31 knots as it glides through the waves with remarkable grace.