Fine dining in the north
The fine dining scene heats up in the north of Malaysia with firm favourites and rising stars offering plenty for sophisticated palates.
Feringgi Grill at Shangri-La Rasa Sayang Resort & Spa
When the Rasa Sayang Resort and Spa launched in Penang back in 1973, it was considered the island's ultimate destination for a Malaysian beach holiday. Similarly, the property's Feringgi Grill, which also opened that year, was touted as a fine-dining restaurant bar none. But 43 years is a long time, and it's refreshing to note how the Rasa Sayang Resort has evolved through the decades as has the Feringgi Grill. The restaurant's location at the resort's Rasa Wing's mezzanine floor – a beguiling spot to catch evening sunset – and the table layouts remain faithfully similar as past years. The food, however, bears an international edge, thanks to chef de cuisine Thibault Pouplard who previously worked in Shanghai at the Michelin-starred UNICO by Mauro Colagreco.
Chef Pouplard tempers his flavours through use of locally proffered ingredients and exquisite produce. Staples like mushroom soup is given some extra bite with the inclusion of crushed peanuts and truffle ravioli, while seafood entrees like grilled octopus with pimento, capers and spring onions are tender and tasty.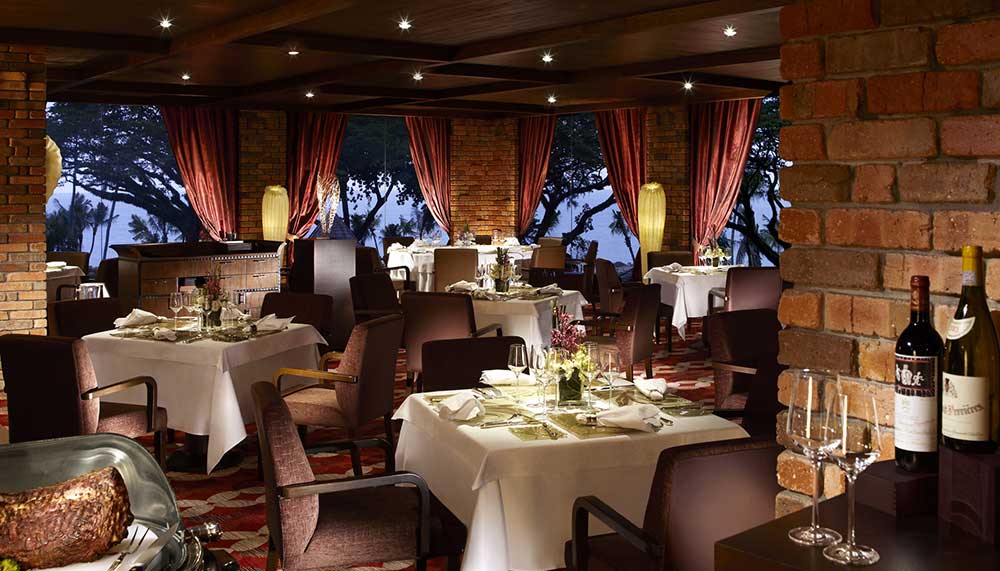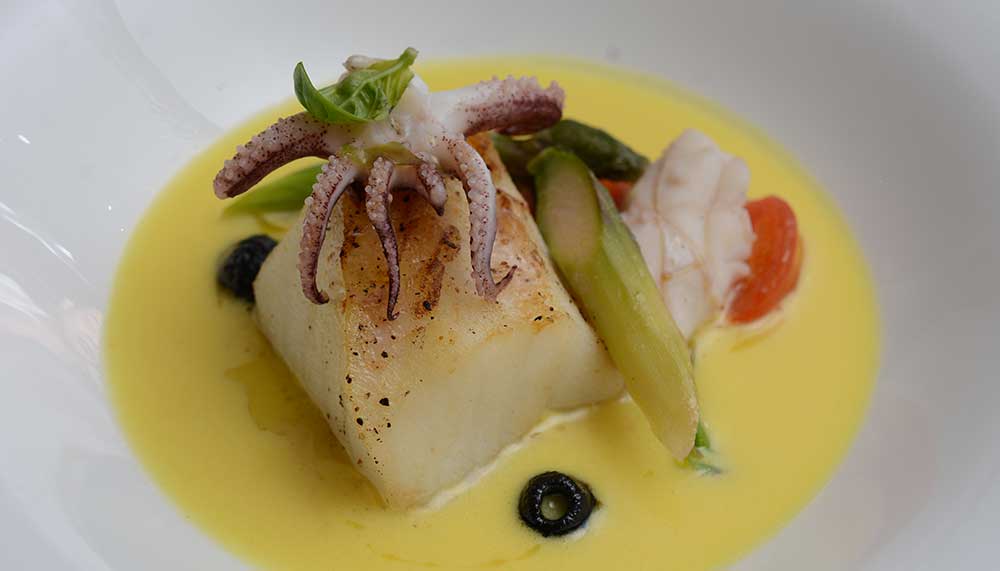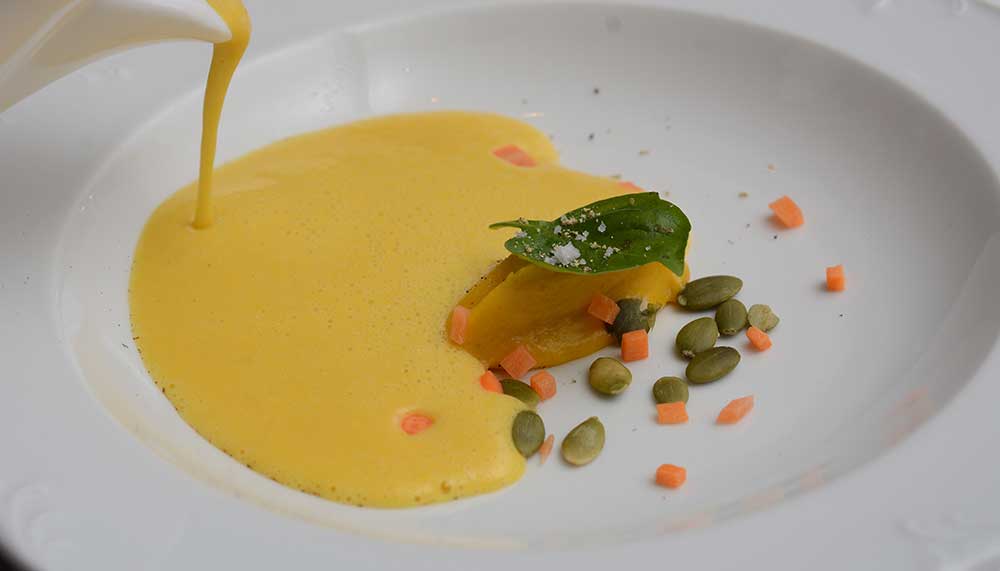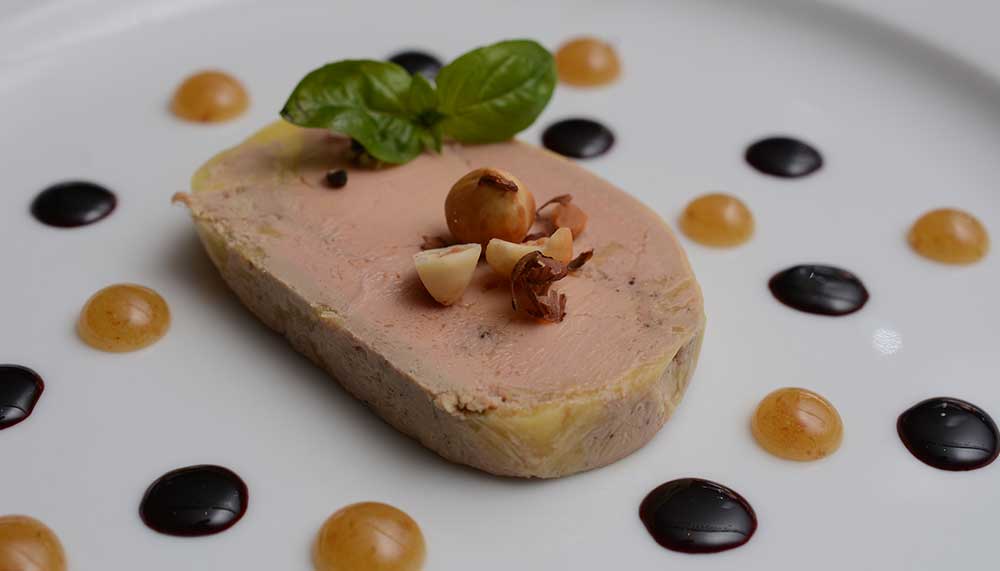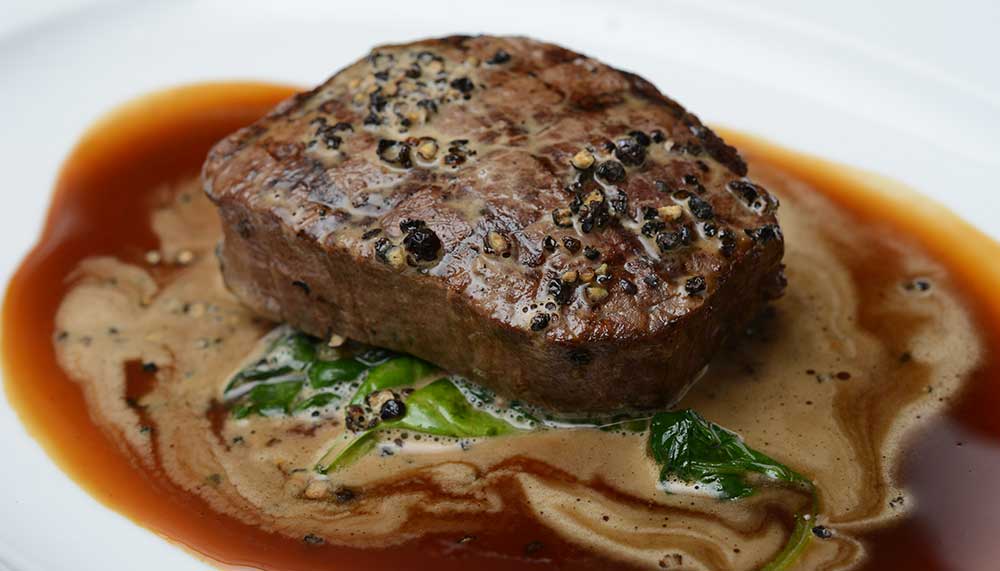 The Loire-born chef is not one to skimp on rarefied delicacies. Take for instance, the seared foie gras that's given a lighter zing with a rosella reduction. Or the delectable variety of air-flown beef options, spanning angus to wagyu varieties, the latter of which has an Australian marbling of eight to nine, fresh from Stanbroke farm in Queensland.
On Fridays and Saturdays, diners are in for an extra treat with the special servings of beef ribs cooked on the bone, and plated at the table with red wine gravy. While the Feringgi Grill excels at keeping the menu progressive and in tune with international culinary fads, the restaurant also doffs its cap to time-honoured traditions like the classic beef ribs and house-made Yorkshire pudding.
Likewise for desserts, things are kept simple and chic. The lemon tart, composed of a Britany biscuit base, lemon custard and meringue, might sound conventional. But be prepared to enjoy the piquant combination of zesty lemon and sweet creamy custard, presented fashionably in a drinking glass.
There is also the crêpe suzette, a throwback to the 1970s when this French dessert was the rage at every restaurant du jour, proving that everything old eventually becomes new again. The restaurant's version of this illustrious dessert is prepared and served at the table, recalling a different time in a place that has steadfastly stood the tests of both food trends and fickle diners.
Farquhar Mansion
Along George Town's toniest colonial stretch, just across the grand dame that is the Eastern & Oriental Hotel, is Farquhar Mansion. Operating both as a lounge and a French restaurant, the refurbished mansion has become the de facto destination for well-heeled Penangites looking to celebrate anniversaries, birthdays and significant life events.
From the lilting, soulful crooning of Edith Piaf to the classical interior design of chandeliers, there's no doubt of its Gallic inspiration, while culinary efforts is helmed by its French-trained executive chef Tan DR. The kitchen practises a five-point, or cinq, cooking philosophy which showcases; textures, flavours, purity, terroir and classic origins of ingredients, most prominently across a five-course tasting menu (RM368+). On this menu, staples include a more-ish starter of a Mushroom Garden Terroir composed of sautéed protobello, shimeji, micro herbs, edible flowers and gratinated béarnaise liberally accented by black truffle.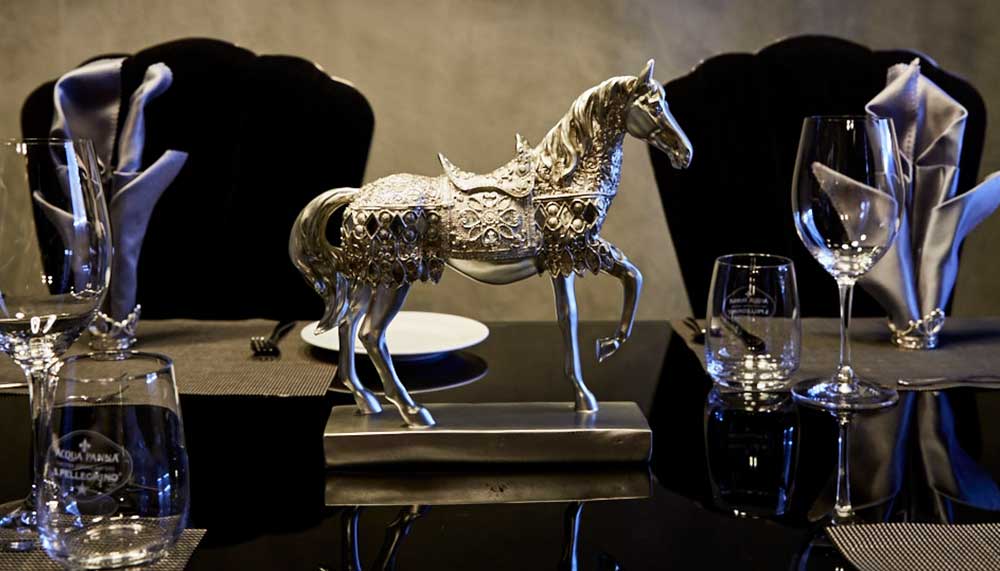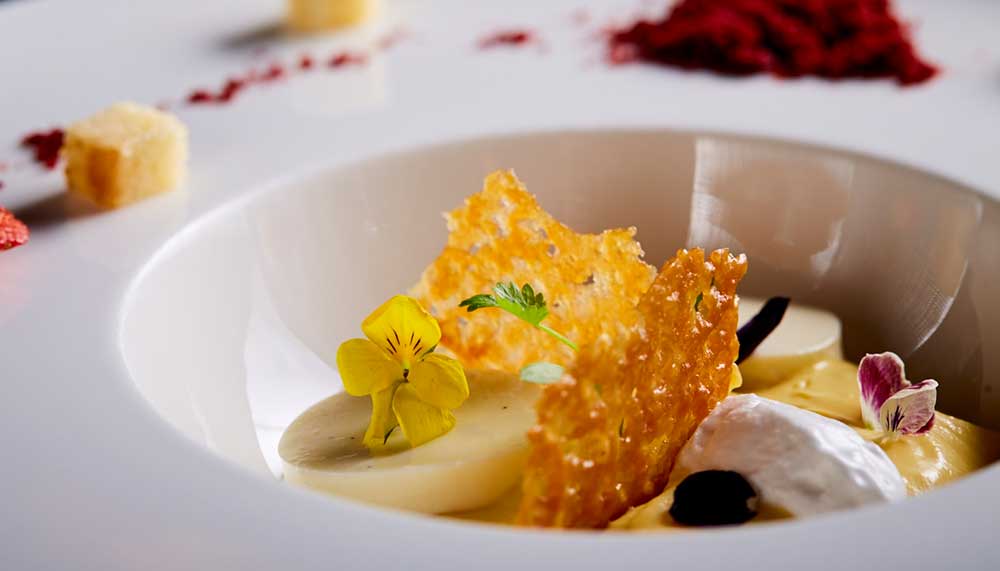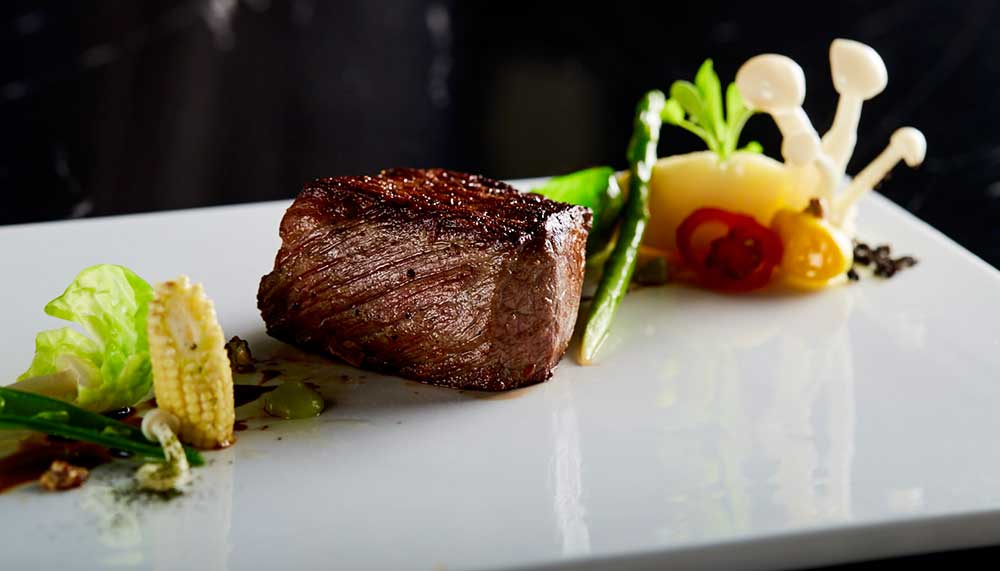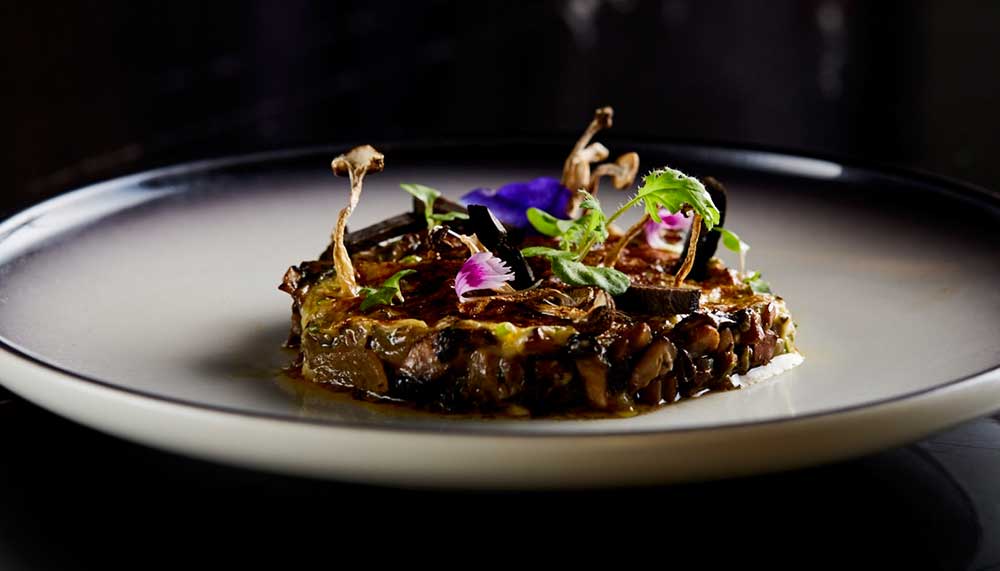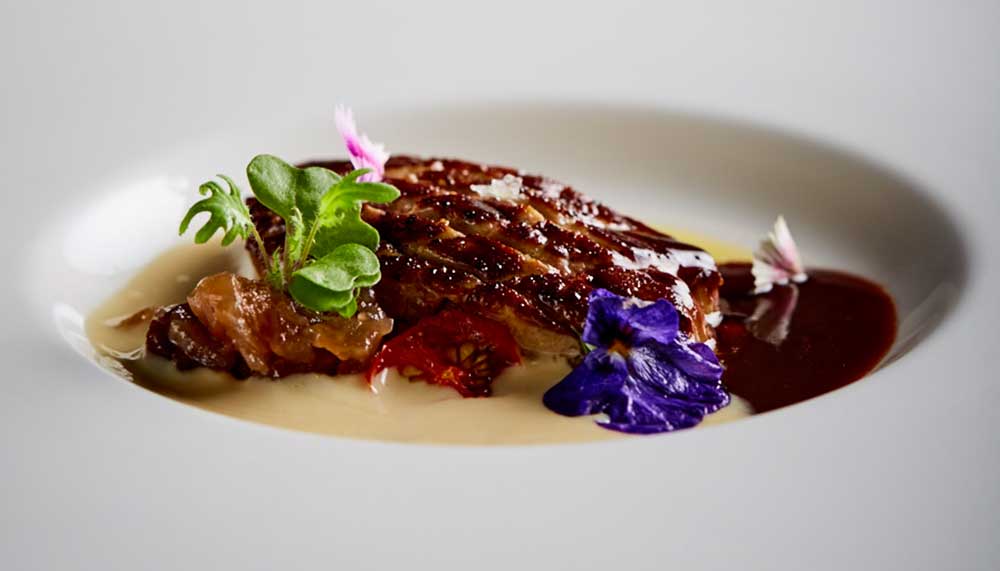 Meanwhile, its Trio of Hokkaido Scallops comprises a basil-dusted scallop tartar, flambéed scallop anointed with wasabi and ikura, and another which is seared and garnished with pesto. The varying forms of doneness create a different tasting experience; from a chewy mouth feel to crispy toothsome. An ensuing half-seared foie gras is attended by a port wine emulsion, alfalfa, orange brioche and apple chutney as a means of realising the entire taste spectrum of the foie gras.
A 12-hour reduction of beef stock produces a lovely jus which is served with the wagyu main course, with the right balance of char and beefiness when plated at the recommended medium doneness. To match your steak, Farquhar Mansion's wine list is composed of the many important French viticulture appellations including Bordeaux's left and right bank, Rhone and Burgundy, all of which is poured into Riedel glassware. You may easily select a Pauillac, Margaux or Pomerol from its extensive list, while whisky lovers will find aged highlights in the form of 25-year-old Hakushus, Laphroaigs and Bowmores, among others. To round things off, mango cheese foam is paired with panna cotta, compote, sorbet, almond cake, crisps and coconut foam for a refreshing tang. For post-dinner drinks, guests may retire to the lounge upstairs which also boasts a magnificent Dalmore whisky cabinet stocked with aged expressions of its single-malt scotch and with a live band in attendance.
The Eighty Eight Restaurant
Upping the hip factor in one of George Town's oldest precincts is The Eighty Eight Restaurant. This modish dining room sports a charming French canopy awning by a busy sidewalk of banks and office space, and is housed within a cavernous heritage building. Inside, high ceilings, magenta drapes and minimalist wall scones point to proprietor and chef Danny Ng's particular aesthetics. Ng, who had honed his craft across five years at the respective kitchens of Singapore's Les Amis and Garibaldi, wanted to create a classy restaurant in his hometown of Penang with butler-styled service. "It's a combination of satisfying the patron's needs; from knowing how they usually take their water and their dietary preferences to pacing their meals," he says.
His ingredient-led menu changes every quarter, with new seasonal items ensuring eager anticipation from regular patrons. The restaurant's swish contemporary ambience and jazzy strains of music lends a brasserie-type energy for diners who are tucking into the famed a butter-poached Loch Fyne salmon (RM70) or bacon aglio olio (RM35) cooked with a liberal dose of white wine and topped with 30 day-aged Parmigiano.
Dinners serve up more elaborate courses including duck breast – cured for eight hours in brown sugar, herbs and spices prior to its cooking. Over a magnificent grill heated by redwood charcoal – used for its consistent uniform heat – the duck is seared to produce char but not burnt. To top it off is a glaze reduced to 10 per cent from parsley, butter and white wine, providing a refreshing counterbalance to the duck's rich intensity.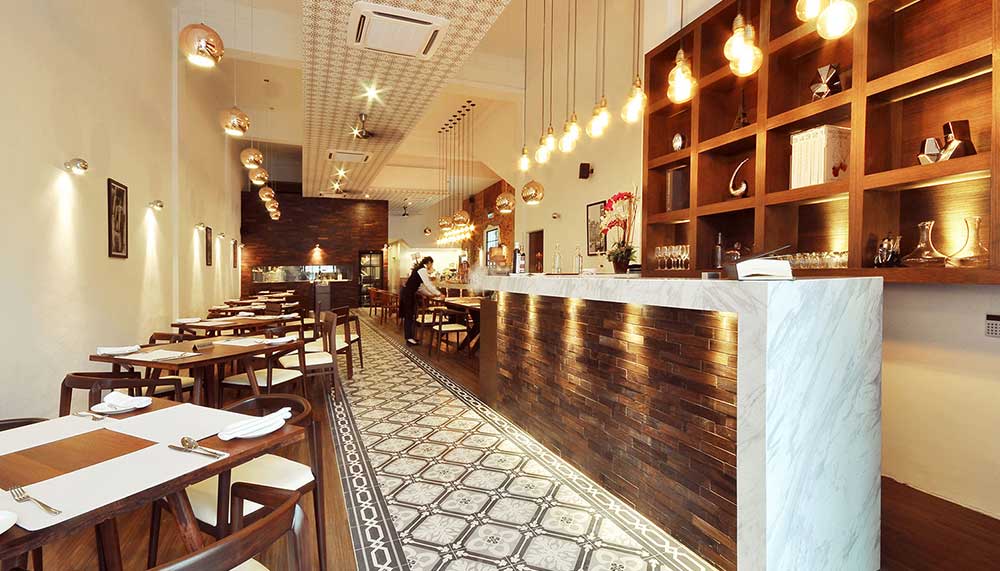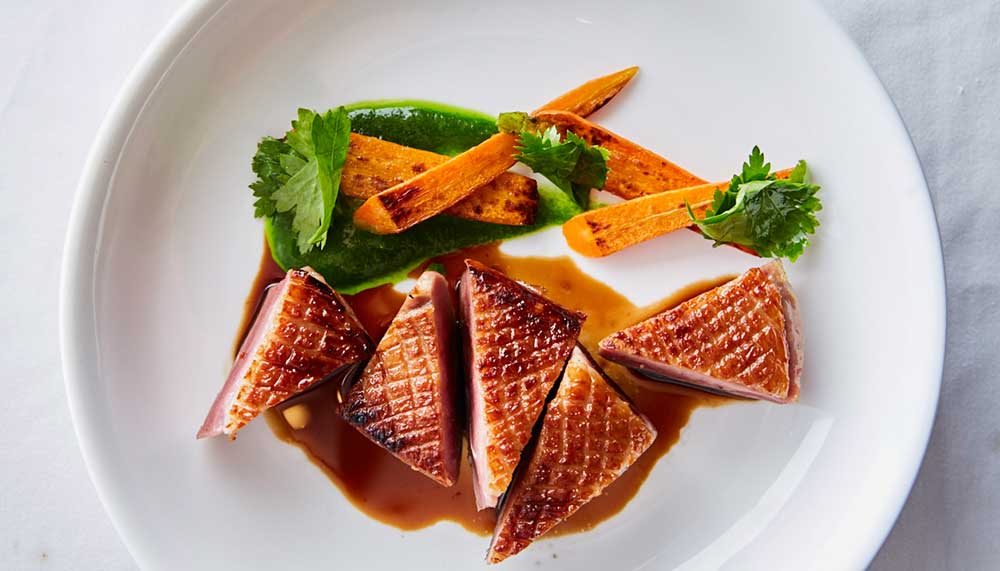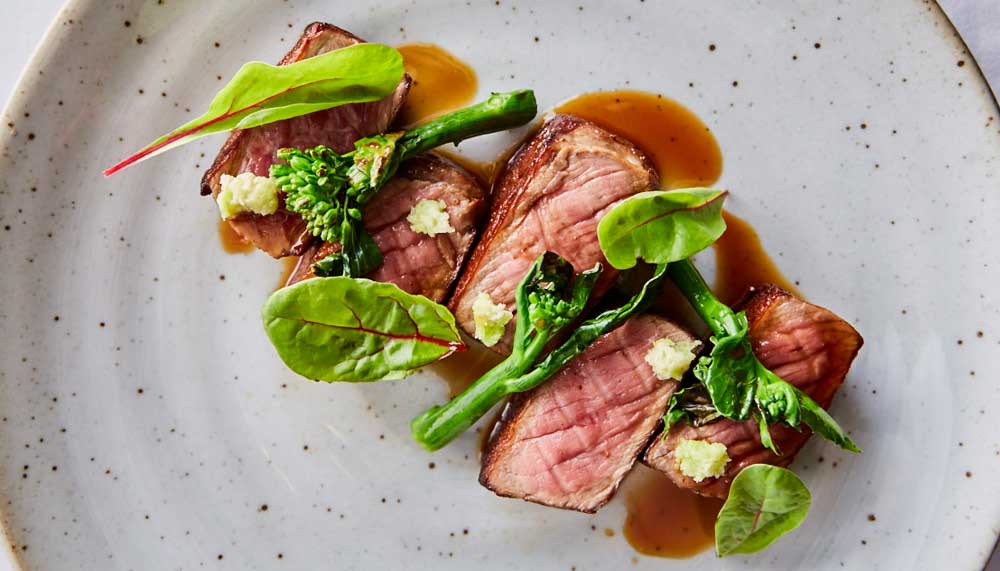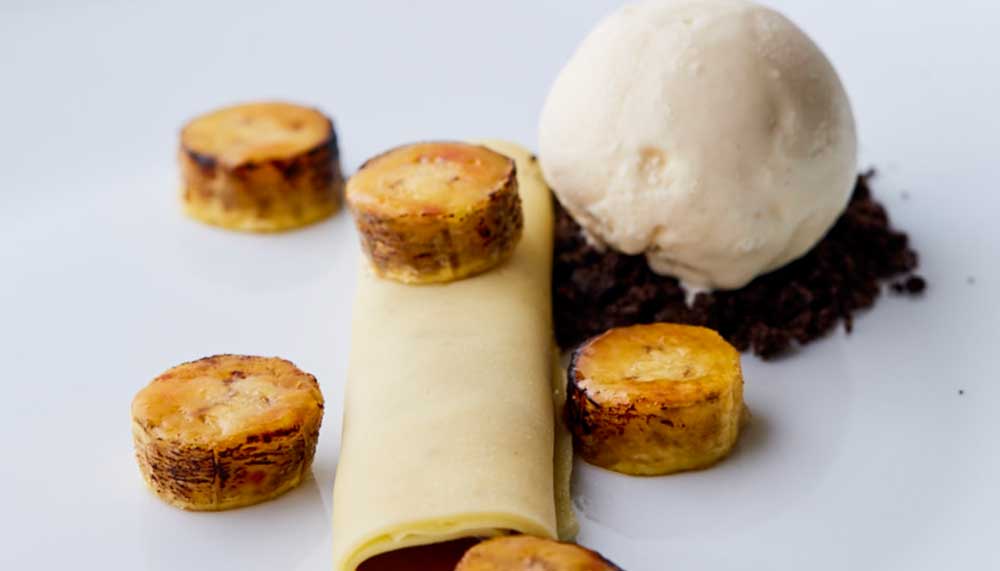 Ng's adherence to classical cooking and its traditions means that he builds his dishes with a carefullu curated ingredient list for example, a 120-day grain-fed angus striploin, wet-aged for a minimum of 30 days. On this, he adds invention with shoyu-sake seasoning, garlic and shallots, with fresh wasabi grated from the root. He confesses to having had to try over a dozen bottles of shoyu before pinpointing the right one.
For desserts, his winning sabayon is served with homemade ice cream made with real bourbon vanilla sticks (which fetch up to RM900 per kilo) while the chocolate fondant is warmly gooey on the inside and perfectly fluffy on the outside. "Ultimately, knowing who you are cooking for enables a chef to create made-to-measure dishes – my clients are the judges and it's up to me to make them happy."
Indigo, Cheong Fatt Tze Mansion
On the first floor of one of Penang's most famous mansions – the 19th-century home of tycoon Cheong Fatt Tze – is Indigo restaurant. The architect Laurence Loh, who led one of the earliest waves of urban restoration of George Town's pre-war heritage, conceptualised the dining room to be a confluence of East and West with poetic interpretations from a team of artists, architects, designers and even a writer who contributed painted backdrops, ethnic-inspired fabric installations and lanterns and artefacts.
Meanwhile, executive chef Beh Weng Chia, a Le Cordon Bleu San Francisco-graduate and Penang native helms the kitchen with culinary panache. Having criss-crossed the globe for a decade, from the United States to Japan and Australia, Beh's culinary nous combines French and Japanese techniques. Since August of last year, the restaurant has provided its guests with a steady stream of creative dishes including the best-selling Salted Egg Grouper with torched octopus and squid ink risotto.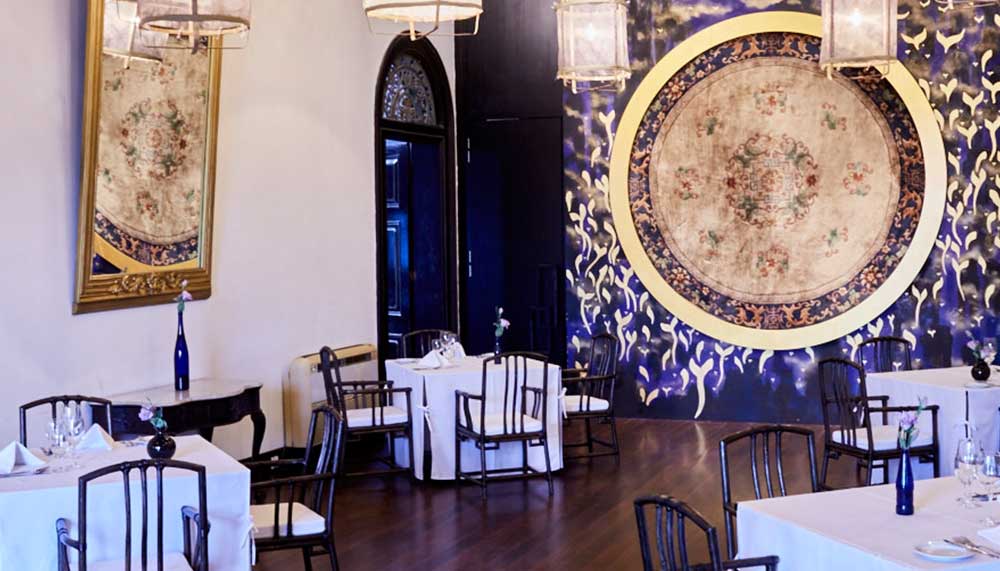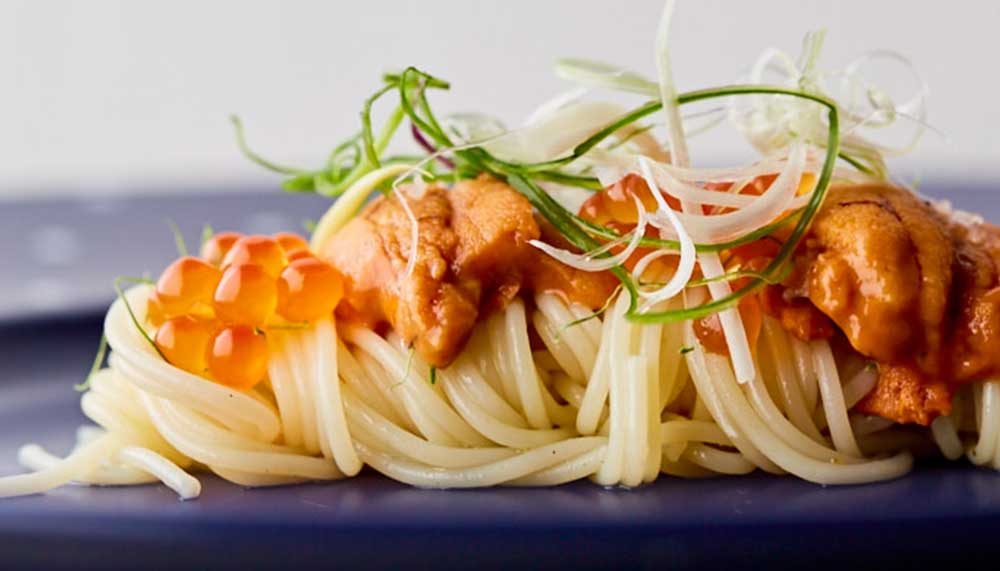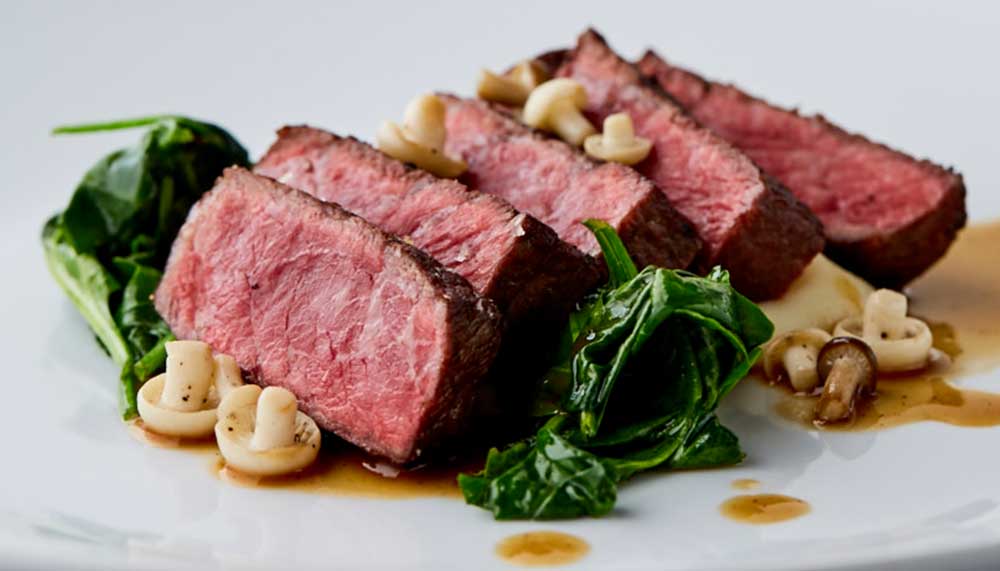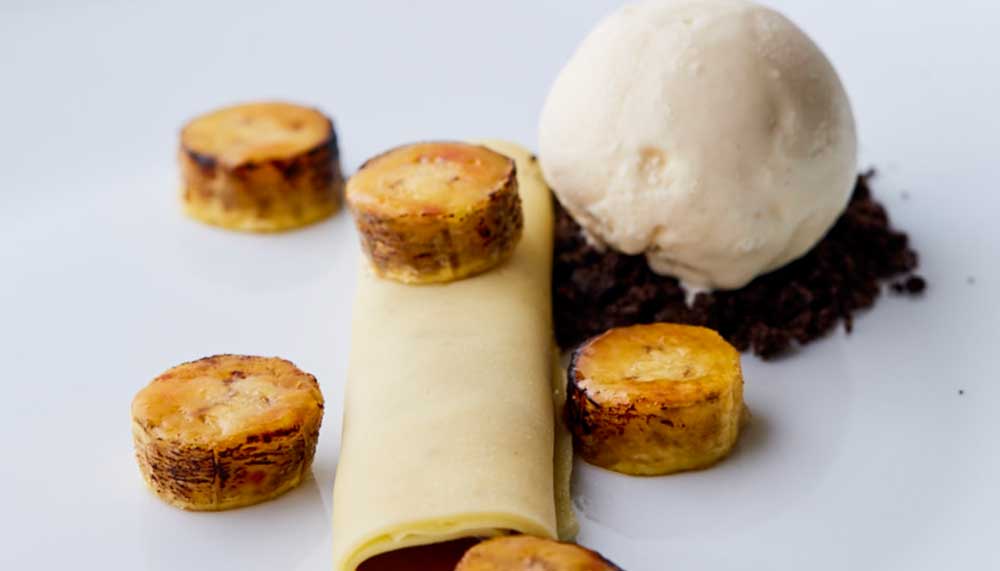 Dining here is a delight, with sunlight streaming through the stained class and elevating the entire experience. The same may be said for the delicious sea urchin and extra virgin olive oil which is finely worked into a bed of capellini, with salmon roe adding delicate bursts of sea flavours (RM98). In its most current iteration, the menu features a Water Jambu Salad which is dressed with tempura squid, dried cuttlefish, peanuts, fresh herbs and pomelo dressing (RM36).
Perhaps the strongest suit displayed by the chef is his adroit finish on his wagyu sirloin which receives a charcoal sear as its finishing touch. The same effect on the rack of lamb with garlic miso makes it tender enough to swallow without chewing, with trailing aromas of smoke. Desserts receive local riffs of jasmine tea, pandan and jackfruit which are then worked into a combination of panna cotta, crumble and pudding, leaving one wholly wistful over an eclectic parade of textures and tastes.