A select few
The phrase "at the touch of a button" conveys simplicity and convenience. Today the remarkable things we can accomplish with a quick button push — brew a cup of artisanal coffee, remotely manage electronic home appliances, solve world peace (well, not just yet) — helps put us just a few steps shy of a Jetsons-like existence. It's this idea of luxurious everyday comfort driving innovation at Hansgrohe, the award-winning home fixtures designers intent on turning some of the most basic everyday tasks — showering, cleaning, watering — into a progressive and pleasurable experience.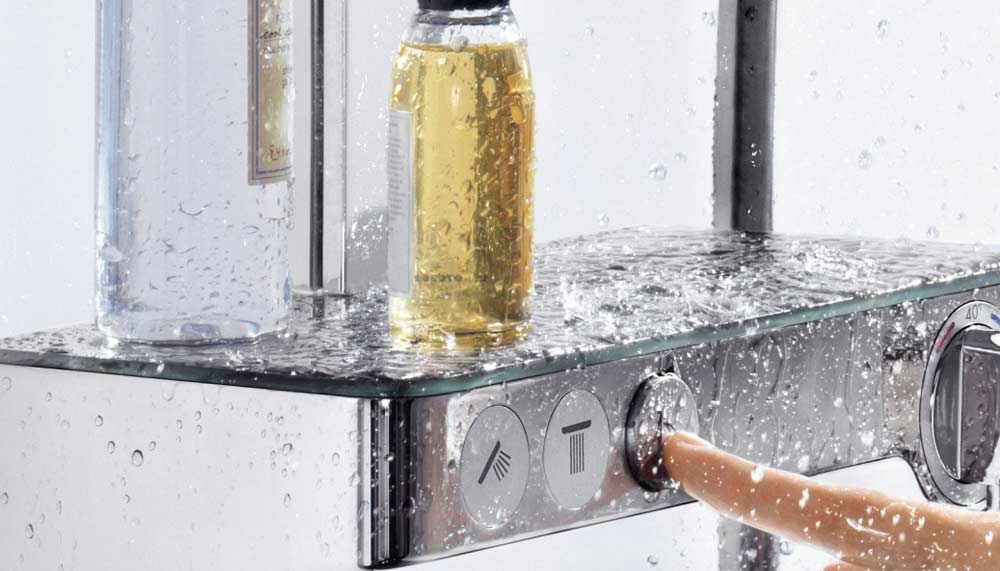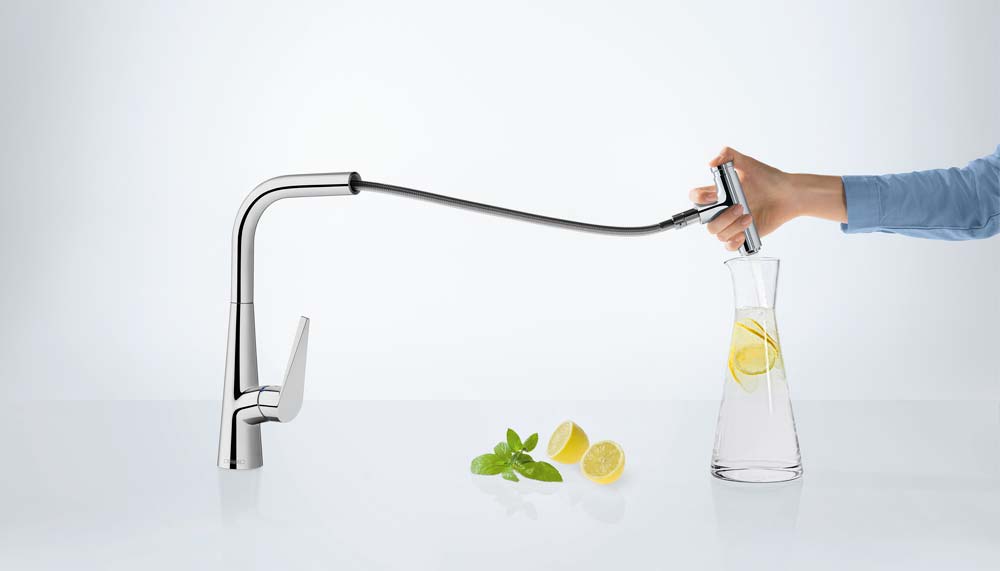 Armed with more than 500 design awards, the German brand redefined bathroom and kitchen fixtures with the introduction in 2011 of its chic Raindance Select hand showers. Intuitively designed to feature clear touch-button controls, the hand shower fast became a favored fixture among discerning consumers — and now that groundbreaking technology is available for Hansgrohe showerheads and kitchen mixers, too.
In the bathroom, the ShowerTablet Select 300 and 700 are highlighted by clear front-panel water pressure icons that protrude slightly, which is particularly convenient for children and elderly use. Built-in button controls are among the next-generation features in Hansgrohe's stylish new Metris Select and Talis Select kitchen mixers, as well. Ideal for hassle-free use while doing dishes and watering plants, these fully mechanical fixtures have pull-out swivel spouts with a 150-degree range, and the one-touch Select button ensures water flow stoppage, eliminating drips and helping conserve water.
While the brand has yet to unveil sci-fi technology — check back in a few years. They're getting there.