Sweet Skull O'Mine
HYT's meteoric rise in the unforgiving landscape of high horology has a significant milestone in its induction into the Foundation de la Haute Horlogerie. "It's a recognition that we're doing things right, a seal of approval," says HYT Asia managing director, Omamgbe Ikpa. In its second year SIHH, HYT presented novelties, extending current collections and exciting wrist art courtesy of its Bespoke department.
The most interesting of these – besides HYT's first pocketwatch, the Skull Pocket – is a partnership with Guns N' Roses frontman, Axl Rose. It shows HYT's first proper relationship with mainstream pop culture in the creation of the HYT Skull Axl Rose, albeit with a rebellious skew not dissimilar to the brand's principles.
The Skull series is also notable as it marked the start of HYT producing its fluid-carrying glass capillaries in-house, with the challenge of bending without breaking – a tall order for a diameter of 1mm. "As we perfect the art of bending the capillary, it just makes more sense to do this ourselves."
A following challenge presented itself with the H3 collection, updated with the beautiful H3 Iceberg at SIHH 2017. It was not the capillary causing problems, which was proposed here as linear, but in getting the now also horizontally-arranged metallic bellows to perform as they should.
And then there's the question of the liquid. "It takes anywhere between a year and 18 months to develop a liquid of a new colour. Each colour brings with it different densities and chemical compositions, even the interaction between the fluid and the inside wall of the glass capillary is completely different for a new colour."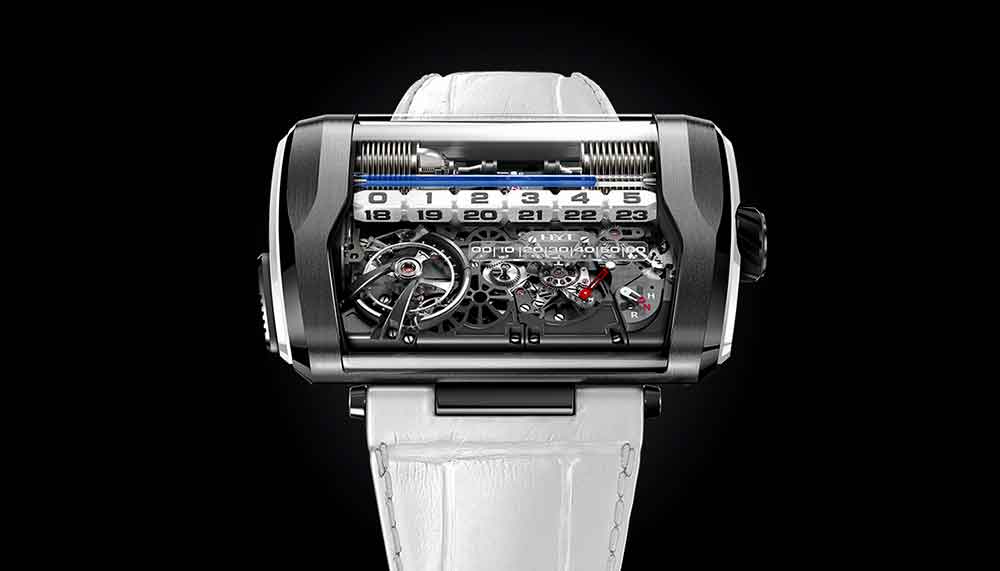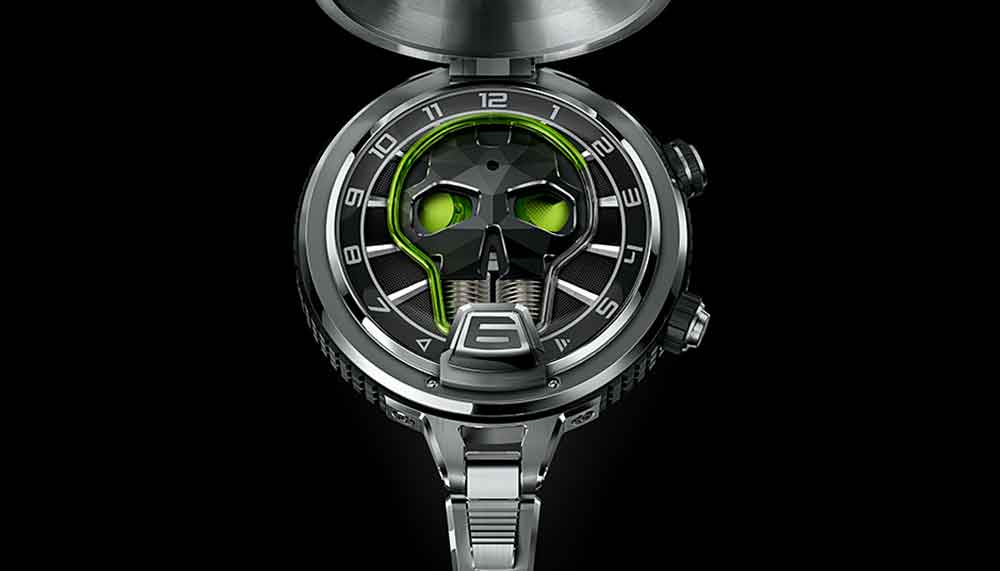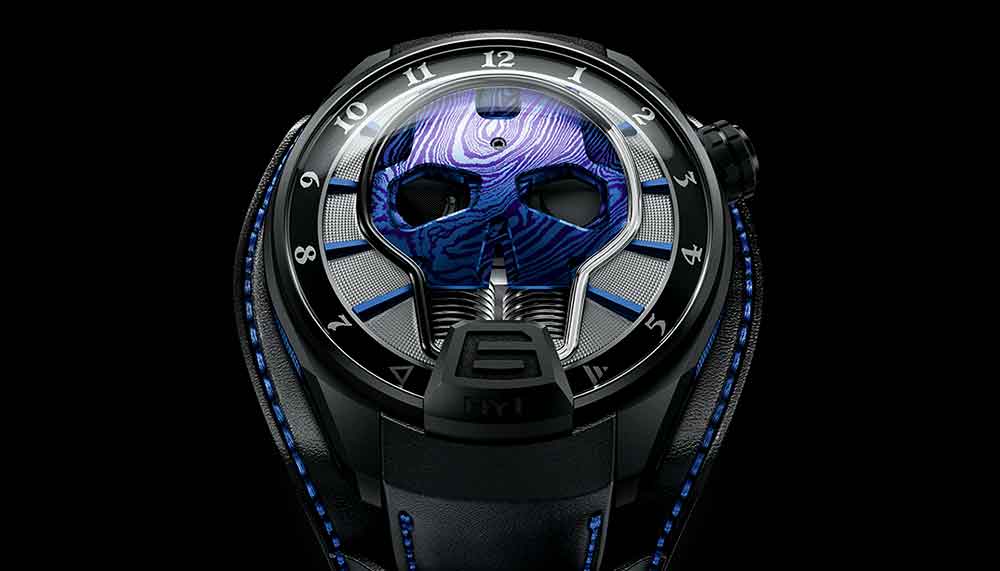 For connoisseurs of HYT's unique translation of time, such as Axl, collaborations for exclusive pieces can begin with intimate meetings with HYT and lead to visit at HYT's laboratories in Neuchatel for a truly immersive experience from development to wrist. HYT's bespoke services are offered at two levels: Bespoke One and Bespoke Two.
The latter allows individual choices for materials, coatings, colours and engraving while the former is limited only by customer imagination. Materials, fluid colours, shapes and glass capillary design are just a few avenues to explore, but ultimately if it is possible, HYT will deliver.
"We are the only brand in the world to make hydromechanical timepieces; a mix of haute horlogerie and cutting edge technology. In our lab we have scientists from all sorts of fields of study, chemists for the fluids for example. You wouldn't believe the range of professions we've pulled in to maintain a pipeline of creations and inventions."
"We also have something called the HYT Squad, a group which spends three-quarters of their time on the road. They travel to different points of sale to provide upgrades, repairs, alterations, all on-site. This removes the inconvenience of having to wait as your watch is sent back to us in Neuchatel."
For HYT, one thing is certain. Although the world of high horology has very little to do with the actual telling of time, HYT's staying power can be rightly attributed to its unique, and technically brilliant, fluidic interpretation.
"The type of customer who buys our watches will very likely already be a collector, with say maybe six or seven high end watches. Naturally, what comes next is that he will look for something different, maybe from the pool of independent watch brands. We, in particular, stand out because of our pioneering work in fluid technology. We believe very strongly at HYT, that in haute horlogerie everything is possible if you dare."