More than meets the eye
The world's biggest religious monument may be the reason tourists pour into Siem Reap but as I've discovered — and many of the locals can attest to that — there's so much more to the city than Angkor Wat. The city is abuzz now with frenzied building activity as more hotels are springing up in town, while existing ones are sprucing themselves up in the face of stiff competition. Among those which have updated themselves is Shinta Mani Siem Reap, built in 2003 as a guesthouse and reborn in 2012 as a luxurious boutique hotel after a makeover by world renowned architect-designer Bill Bensley.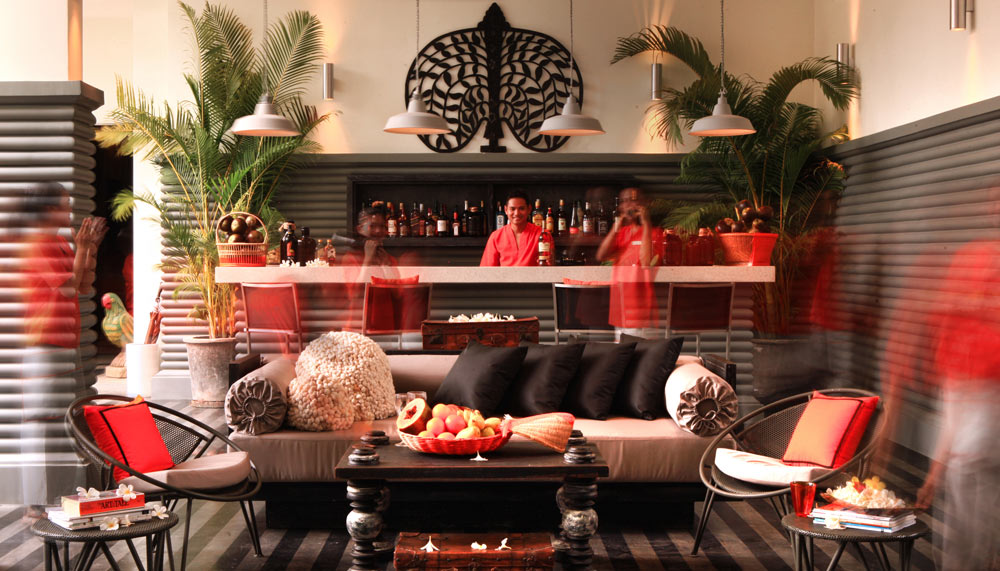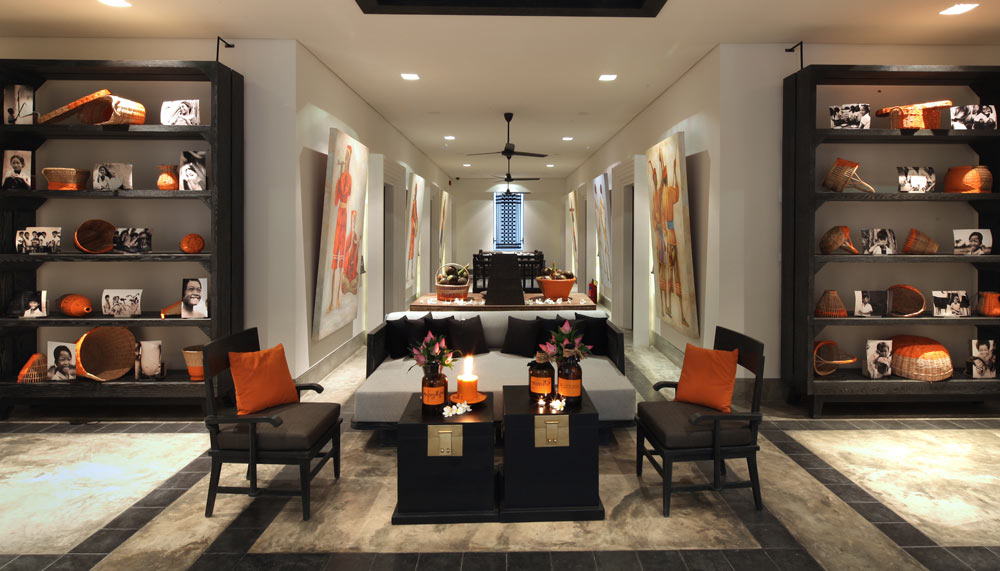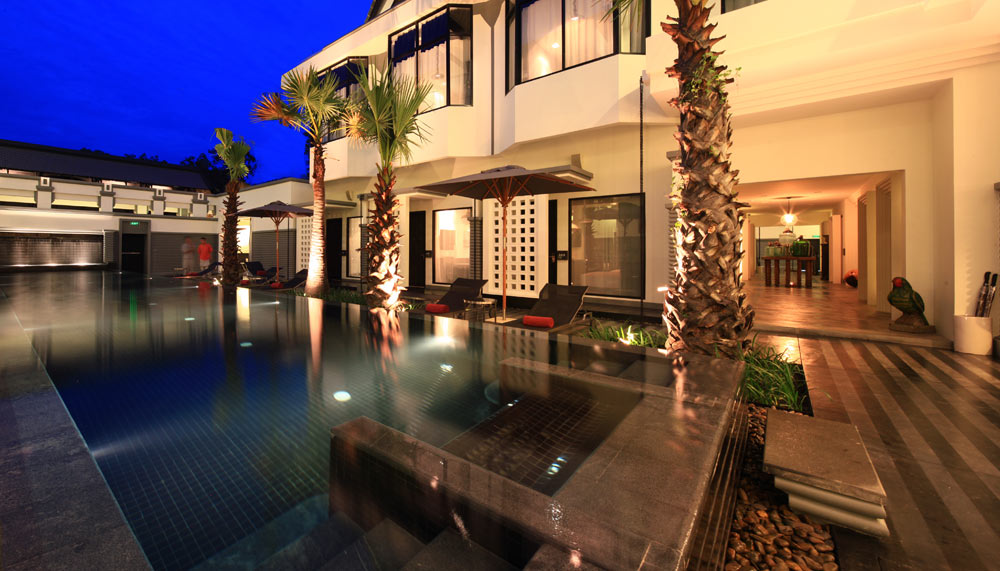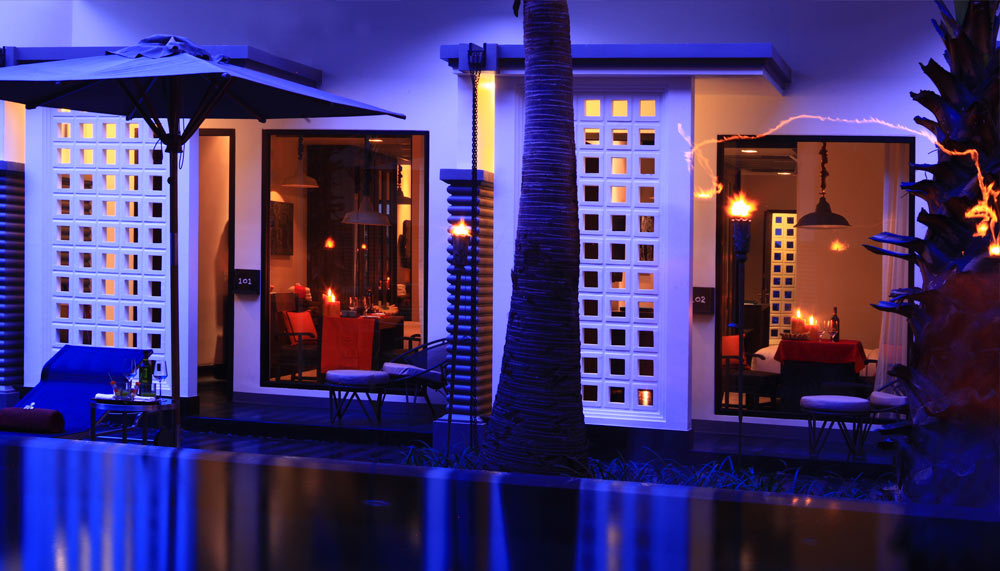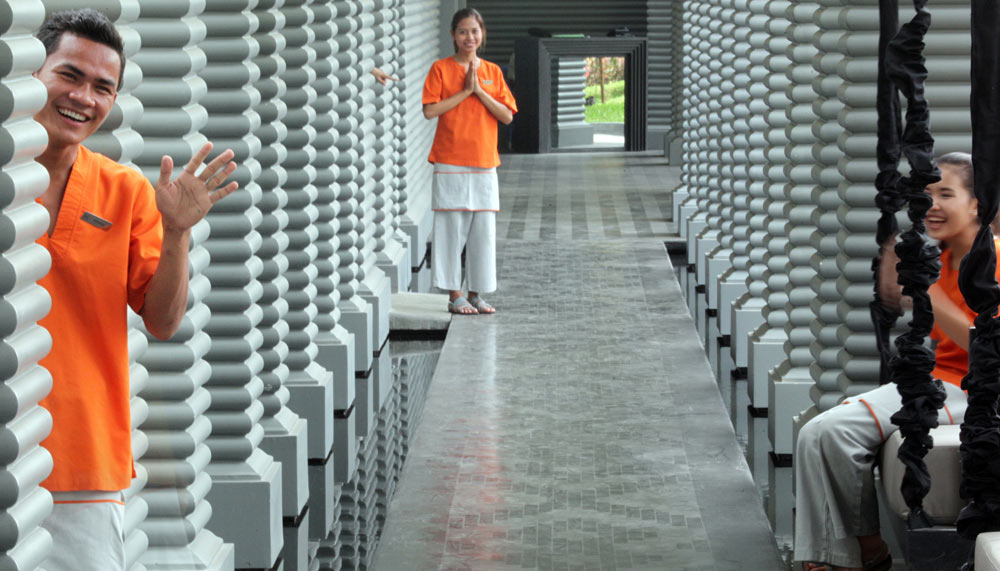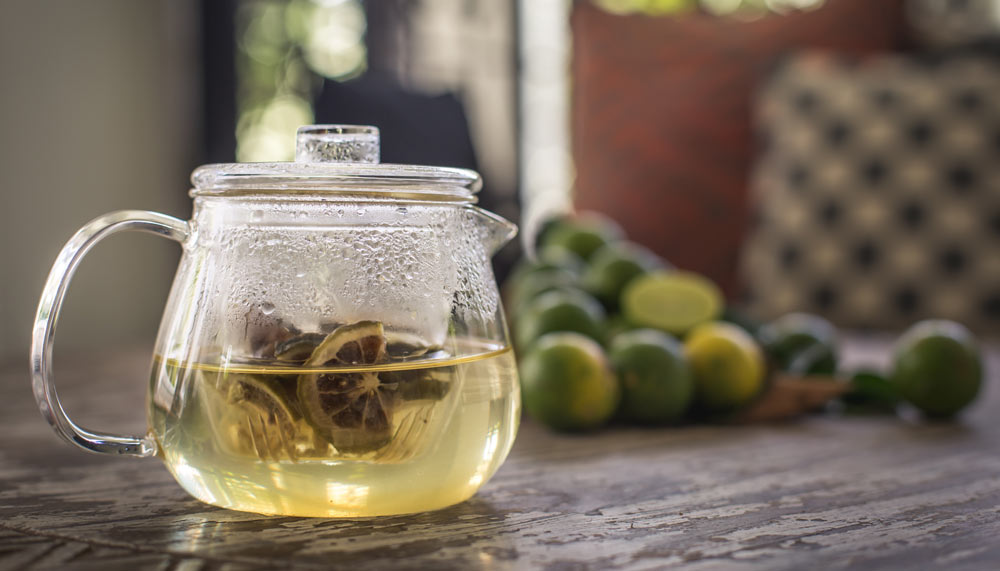 This is where I park myself on my second visit to Siem Reap. Conveniently located within the elegant colonial French Quarters, Shinta Mani Siem Reap is walking distance from several popular attractions, and a short 15 minute ride away to Angkor Wat on the ubiquitous tuk-tuk. Giving the temples a miss this time round, I head out to the Old Market, just around the corner of Shinta Mani Siem Reap.
Built in the 1920s, Old Market — or Psar Chaa as the locals know it — has long been a fabric of life in the city. You can find just about everything here under one roof, from fresh local produce and household items to jewellery and souvenirs for tourists. The market is patronised by families through the generations, who have been going to its wet market to shop for daily needs or have their fill of Cambodian street food. Needless to say, it is particularly packed in the morning as housewives navigate the rows of stalls selling the usual meat, vegetables, fruits and seafood alongside the less-than-usual ant larvae, roaches and other 'local flavours' of crawlies. The wet market presents an assault on all five senses and is a place not to be missed, especially if you're intent on acclimitising to the local culture in a short timespan.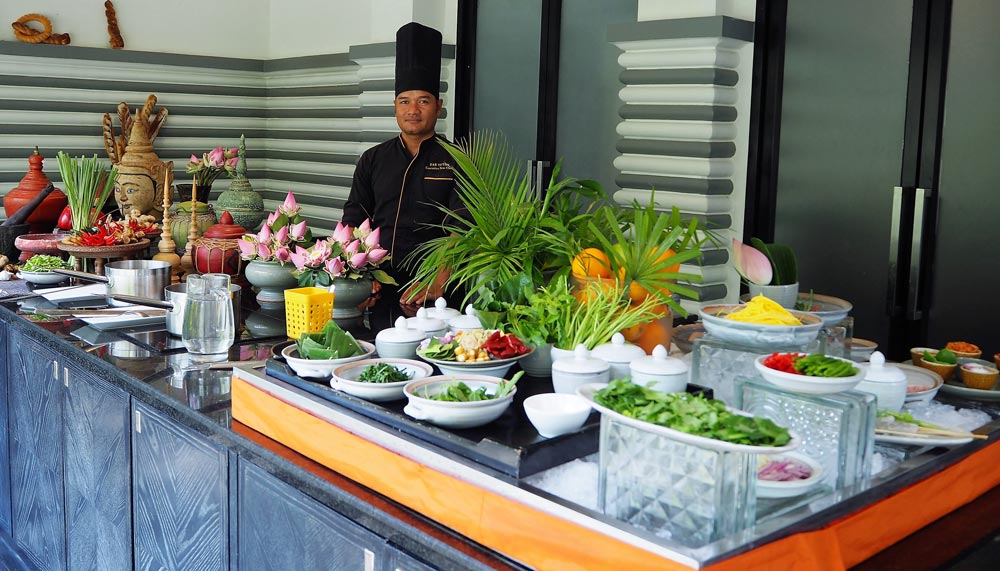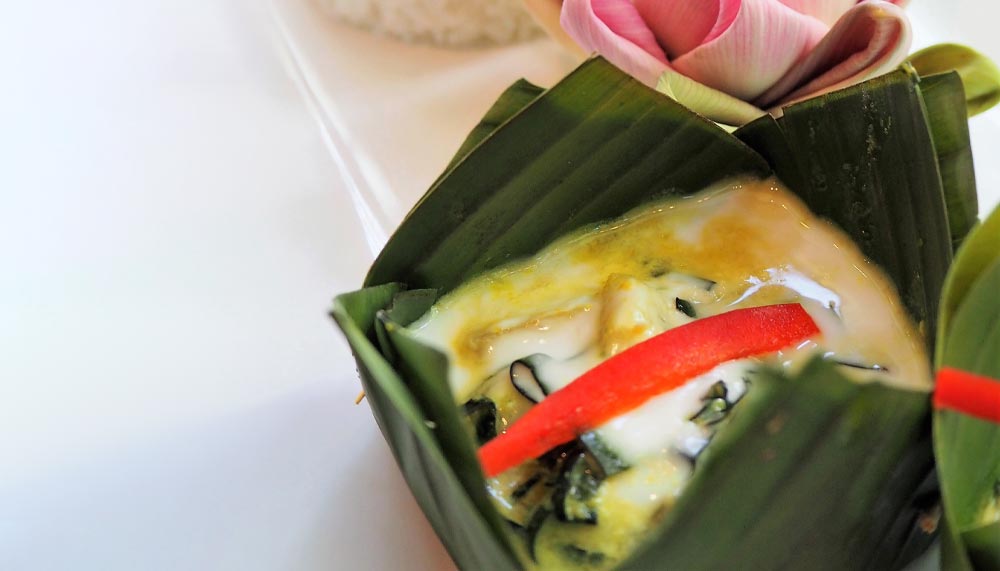 To help better me understand the ingredients used in traditional Khmer cuisine, Shinta Mani Siem Reap's executive sous chef, Ear Vuthy, accompanies me to the Old Market. Once back at the hotel, he patiently runs through the preparation of a typical local meal. I fold my sleeves and get down to business, preparing four dishes, including fish amok, a national favourite that steams curry, fish, vegetables and eggs in banana leaves.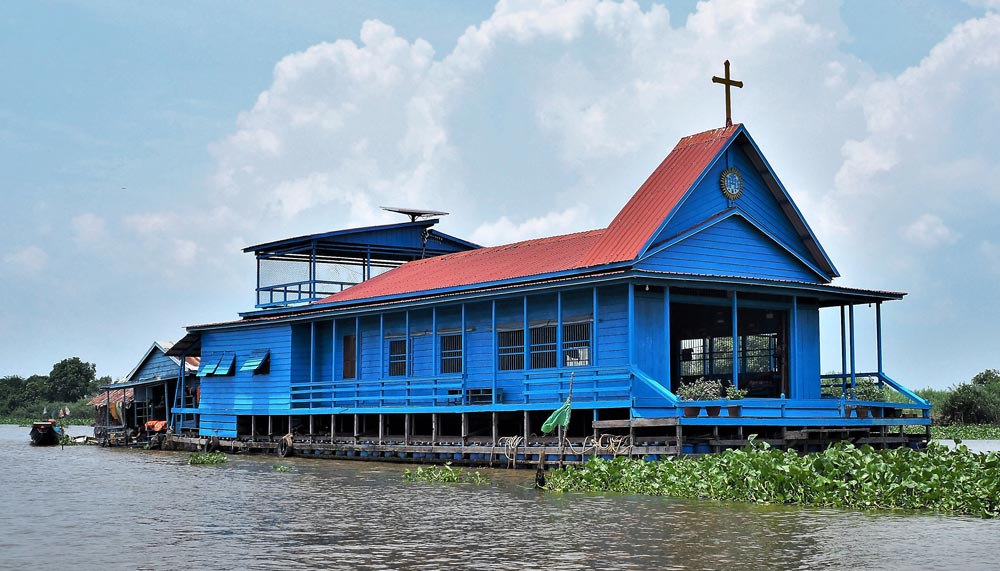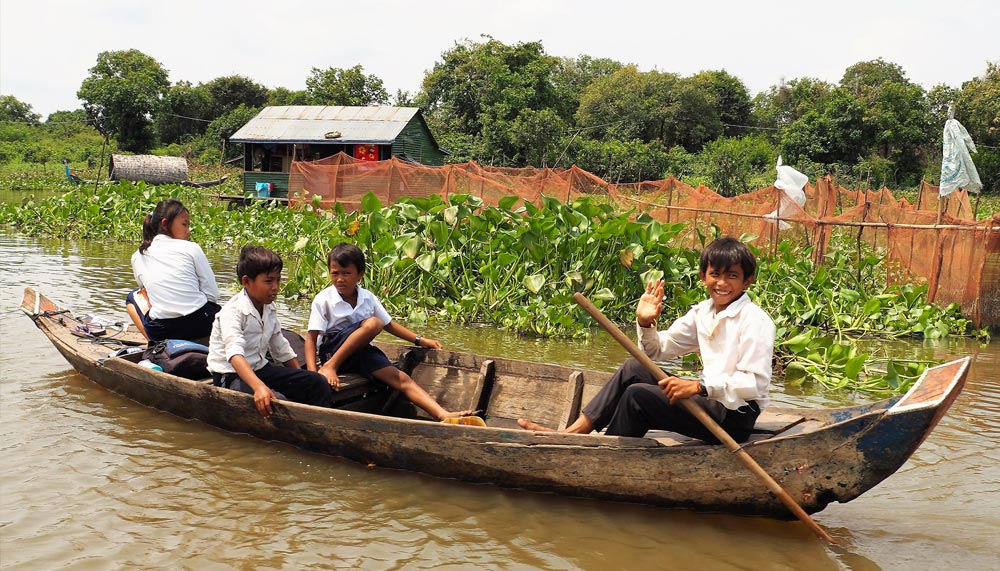 My third adventure takes me out of the city, on a boat ride to arguably the largest freshwater lake in Southeast Asia, Tonle Sap. I meet my private guide from AboutAsia, a bespoke luxury travel operator based in Siem Reap and set off to the Prek Toal floating village, which sits in the Prek Toal Bird Sanctuary. Along the way, I pass smaller floating villages, each giving glimpses of how their inhabitants adapt their lives to the ebb and flow of the great lake. Over a thousand families live on floating houses in Prek Toal, but take away its surrounding water, and it could very well be what you'd consider an everyday village on land. There are schools, a church, floating gardens, and even a community hall for functions. Villagers ferry themselves along the main thoroughfare on boats as would land-dwellers on foot or by car.
On the return journey, the boat heads out onto the lake. It is low season, but the lake is still immense as I cannot see land across it. During the monsoon season, the water level can rise up to 10m, increasing up to four times in size, leading to the creation of 'flooded forests'. As the boat slowly putters across the lake, I spend my time looking out for wild birdlife. The park is home to large colonies of water birds, including rare breeds. I easily spot cormorants, whiskered terns, egrets, Brahminy kites, kingfishers and even a stork.
After half a day of sitting on the long boat, I check myself into the Shinta Mani Spa for a spot of pampering. I decide to go the whole hog and opt for the Shinta Mani Signature Experience in the private spa suite. This is the start of a blissful three hours. I surrender myself to the therapist who begins with a gentle foot scrub, then leads me to the bed for an hour of body scrub with a combination of clay and salt to exfoliate the skin. When my skin is all supple and silky smooth, she delivers a heavenly 60-minute full-body massage, sorting out all the kinks in my muscles using a combination of western and eastern techniques. The spa session ends with a facial, and I leave feeling refreshed and rejuvenated, ready to take on more of what Siem Reap has to offer.