A good mix
Shinji Fukuyo occupies a seat at the main table inside the pantheon of modern whisky making. As the chief blender for Suntory, he's one of the central figures at a global giant that produces as many malt and grain whiskies as all of Scotland's distilleries combined.
Fukuyo, who began his career as a distillery staff member at Suntory's Hakushu Distillery in 1992, steadily rose through the ranks and in 2009 became the fourth chief blender in Suntory's history.
Among his many stunning whisky creations are the award-winning Yamazaki 12 Year Old, Yamazaki 18 Year Old, and Hakushu 12 Year Old. He headed up the team that created two of Japan's most famous bottlings, Yamazaki 50 Years Old and Yamazaki 1984.
And now Fukuyo has helmed the release of Suntory's new Whisky Toki, a blend of whiskies crafted specifically for mixing into cocktails. We ask him why, and how.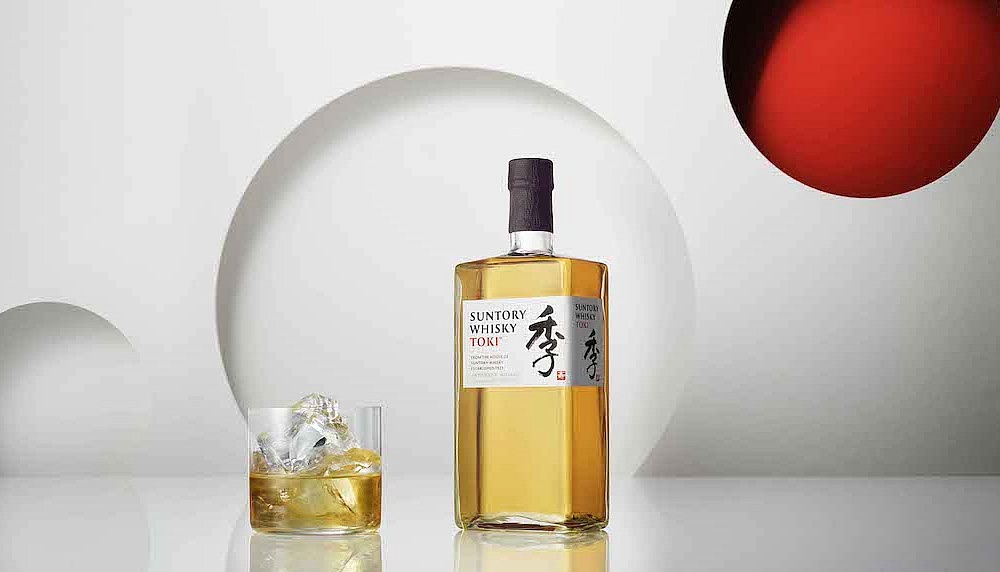 Can you talk a bit about Toki's flavour profile?
It's well balanced and silky. There's a oneness to it. On the palate you'll taste grapefruit and green apple. Also some peppermint. The finish is sweet and spicy. It's an exceptionally versatile whisky.
Is there a difference between the way Japanese enjoy whisky? 
The Japanese do not drink whisky in elaborate cocktails as many do in the rest of the world. In Japan, they drink it neat or with a little water or as a highball, which is simply whisky and sparkling water over ice with a lemon twist. The global market, especially the US, demands whisky that has more mixability for cocktails.
What about Japanese whisky bars?
In Japan, we are much more serious. In the US, for example, people enjoy themselves more in the bars drinking whisky. They are louder and more enthusiastic, whereas in Japan, everyone is very focused and businesslike.
So do other nationalities take their whisky drinking lightly?
(Laughs) No, no. Everyone can be very serious about whisky. But they are much more open to showing their joy and spirit in the whisky bars. The Japanese are more solemn.
When blending whisky, how much of your process relies on science versus instinct?
Science doesn't really come into play when blending. I decide what the proper blend is based on the nose and the taste. Relying upon my own instincts is a much faster and more accurate process.
Talk about your love affair with whisky. How did it begin, and how has it evolved?
My first introduction to whisky was as a student. I drank Japanese whisky because at that time it was much cheaper than Scotch. It was all I could afford. But once I had some money to spend, I began to explore different kinds of whiskies from around the world. I was so impressed that each type of whisky has its own history, culture, and nature.
And did that exposure to spirits from other places inform your own whisky-making style?
Japanese whisky making was originally inspired by Scotch. Since then we've learned much and incorporated elements from bourbon and Irish whiskey making and so on. Japanese whisky came about only recently, and we are lucky that there were so many great ideas out there already. We owe a great debt to the Scotch, bourbon, and Irish whiskey producers.
---