An icon of innovation
When the winter snows arrive, the district of La Chaux-de-Fonds shimmers with a pristine whiteness. The city that bears the same name received a joint UNESCO World Heritage status (together with Le Locle) for its exceptional universal value as a watchmaking city – where urban planning optimises the needs of its micromechanical industries. This concentration of watchmakers in the vicinity has also given rise to its watch valley sobriquet.
A little way from the main city, one arrives at a rambling 18th-century Neuchatel-styled farmhouse that was fully restored in 2015 to serve as Cartier's Maison des Metiers d'Art. Here, 50 artisans deploy their respective expertise ranging from filigree – as seen on the decorative Cartier d'Art Ronde Louis of 2015 – and granulation, in the case of last year's Ballon Bleu de Cartier.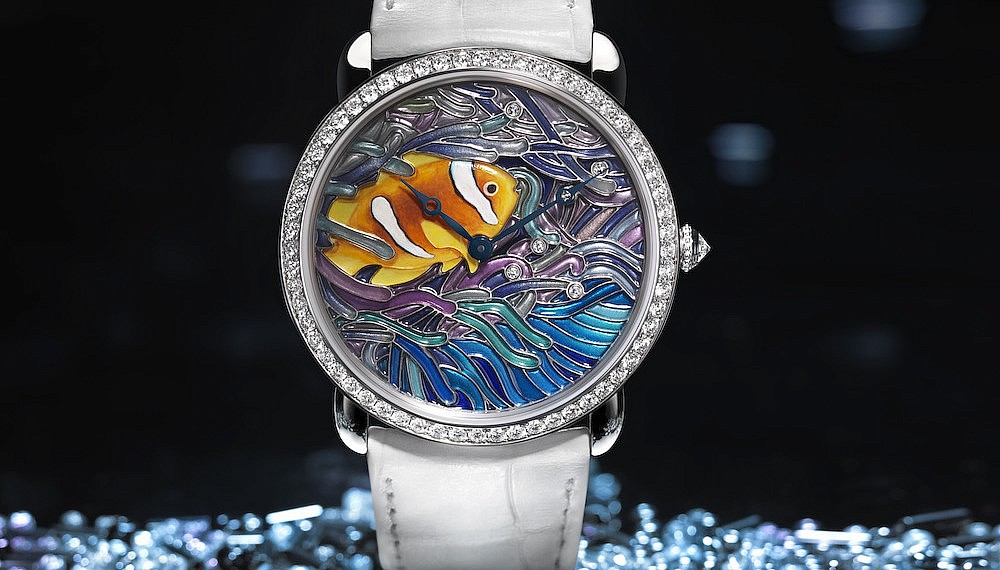 The light streams through giant glass panes, ushering natural illumination to aid Cartier's artisans in their work. In one corner, an 18-carat white gold dial is gently oxidised across a flame to obtain the right colour – in the same way watch hands are blued over fire. It will take six days to fully realise the face of the Ronde Louis Cartier XL Flamed Gold watch using this technique, which depicts the majestic panther – Cartier's spirit animal.
The efforts focus on every detail on the dial, including its lifelike fur, which is then realised through an exhaustive and repeated process of enamel painting, ceramic scratching and flaming. For the sole artisan tasked to this, the journey to this point was nine years in the making; with six months dedicated to intensive study before she was able to fully anticipate the changing of colours, in which six hues were needed.
A similar dedication to other metiers d'art results in age-old marquetry and the meticulous hand-working of its gem-setters. The latter employ ingenious solutions such as creating grooves and rails within diamonds to create the famed invisible setting, where there is an absence of prongs. The artisans' learned touch is indispensable in adorning pink rubies, yellow sapphires and obsidian on the high jewellery timepieces. Decades of experience confer a sense of rightness in the setting, with a keenly honed vigilance in sensing micro scratches and aesthetic perfection. The diamonds adhere to the Kimberley Process, ensuring they are sourced from conflict-free origins.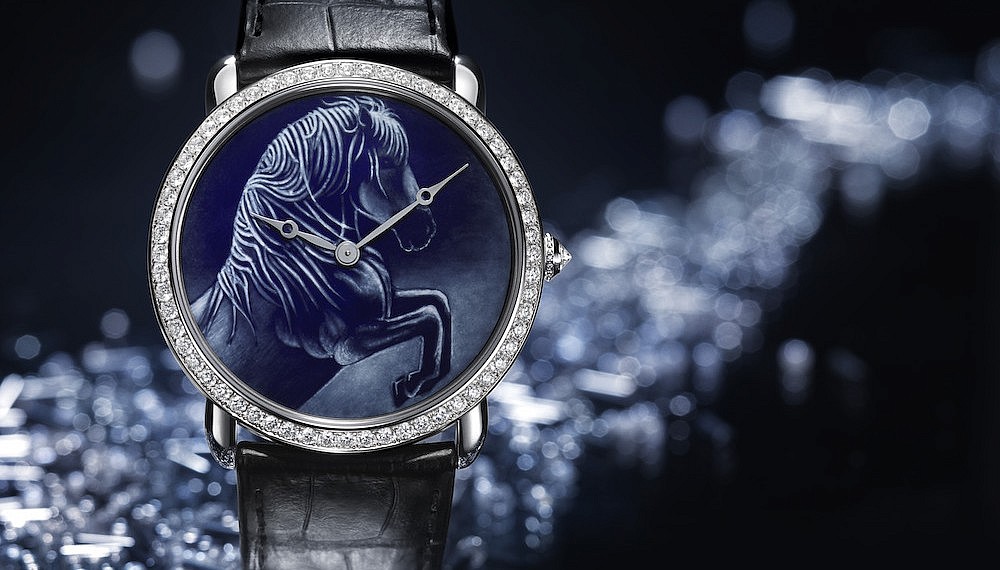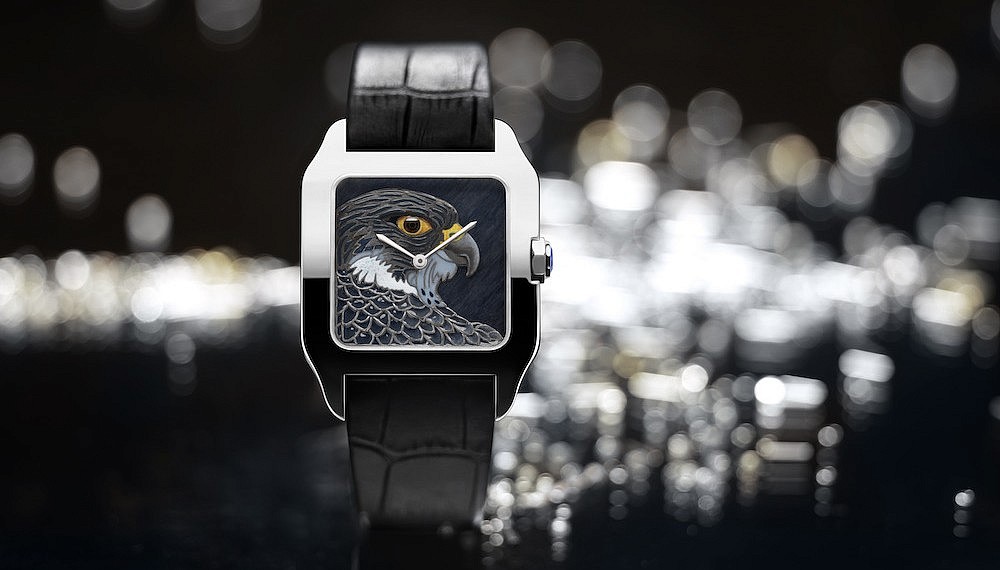 "The foundation of our timepieces rests on the basis that technique exists at the pleasure of the aesthetic," says Carole Forestier-Kasapi, Cartier's head of movement creation. Cartier has cultivated its reputation as a house of design throughout its 170 years of existence. "Movement creation is still centred on the aesthetics, the stories and the spirit of the maison," she says, noting that it is quite common for the technical team to suggest new pieces that accentuate Cartier's design touch points, through its conception. "It works both ways – new timepiece ideas do not only come from the designers."
At the much larger manufacture next door, production teams are assembled in a similar way to automobile plants. Teams are dedicated to the manufacture of bridges, plates, cases, sapphire glass, hands and finishing. All around, the watchmakers are reminded of their place in history, through photographs such as of the three Cartier brothers in an old-fashioned daguerreotype, or of a turn-of-century delivery van emblazoned with the elegant lettering of Cartier.
Four floors serve as offices for the development team. Cartier's engineers and movement designers optimise the performance of timepieces from amplifying power impulses of hammers to gongs, to repeatedly simulating a gear system to ensure it doesn't break down. Some pieces, such as this year's Rotonde de Cartier Minute Repeater Mysterious Double Tourbillon, required four and a half years to progress from a design brief to reality. Space-age technology such as 3D printing is employed to create accurate representations.
Then, to ensure everything works as it should, a battery of tests is executed on the timepieces. Some of these pieces are subject to over 2,000 hours of testing – nearly three months – with high-speed cameras recording images of the beating movement at a rate of 33,000 per second. The intention is, of course, to ensure that its timepieces withstand the test of time, with tolerances commonly pegged at around 550 Gs – enough to comfortably see out a game of tennis (which experiences forces of up to 280 Gs).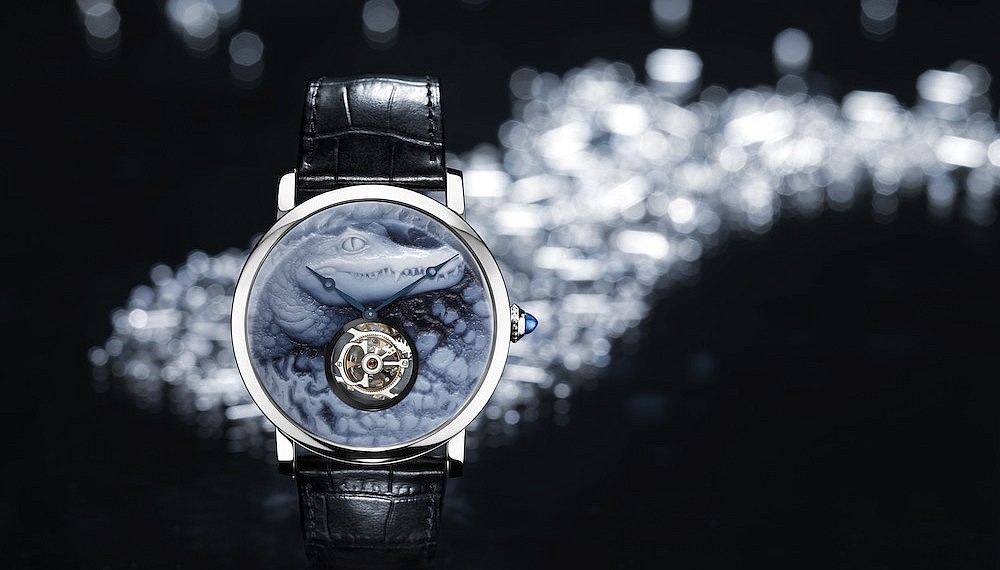 On the main retail thoroughfare of Geneva's Rue du Rhone, three hours away from La Chaux-de-Fonds, one finds a workshop on the second floor of the Cartier flagship boutique. Its two watchmakers, Jean Baptiste and Loic, restore long-forgotten Cartier timepieces to pristine working condition. Treasures such as pendants, jewellery clocks, wristwatches – and a 1920 quarter repeater clock – earn a reprieve under their skilled hands and chime again as they did nearly a century ago.
Next door, nine watchmakers work on timepieces that satisfy one of the most rigorous Swiss watchmaking certifications of all, Poincon de Geneve. Only one of 1,100 Swiss timepieces receives this certification – a quality seal founded over a century ago to prevent inferior timepieces from being passed on as made-in-Geneva products. The level of observation in this control process includes scrutiny of every component's finishing, while accuracy of its timekeeping never wavers beyond a weekly tolerance of +/- one minute.
Cartier has 11 calibres that have been bestowed with this certification. In this light airy room overseeing the beautiful Lake Geneva, these watchmakers continue to push the boundaries of high horology. "We have the freedom of creation," observes Forestier-Kasapi. "This freedom has existed since the creation of this maison and it is the spirit of the creator that drives us to continue making new icons."