Tough tickings
At the close of its SIHH 2017 novelty presentation earlier this year, Richard Mille brand communicator Theodore Diehl lobbed the RM50-03 McLaren F1 over the expectant crowd before it landed unceremoniously in their midst. Those who recall the early days of the marque will remember that Diehl was once invited by Mille himself to do precisely the same thing — he vehemently refused at the time.
Diehl's cathartic about turn represents the general emotional reversal in those new to Richard Mille's pieces; a disbelieving lack of trust followed by full, religious faith in the product. And since the RM50-03 has been tested to 5000Gs of forces, it would take a lot more than a soft landing — under nothing more than gravitational acceleration — to faze this pinnacle of timepiece robustness.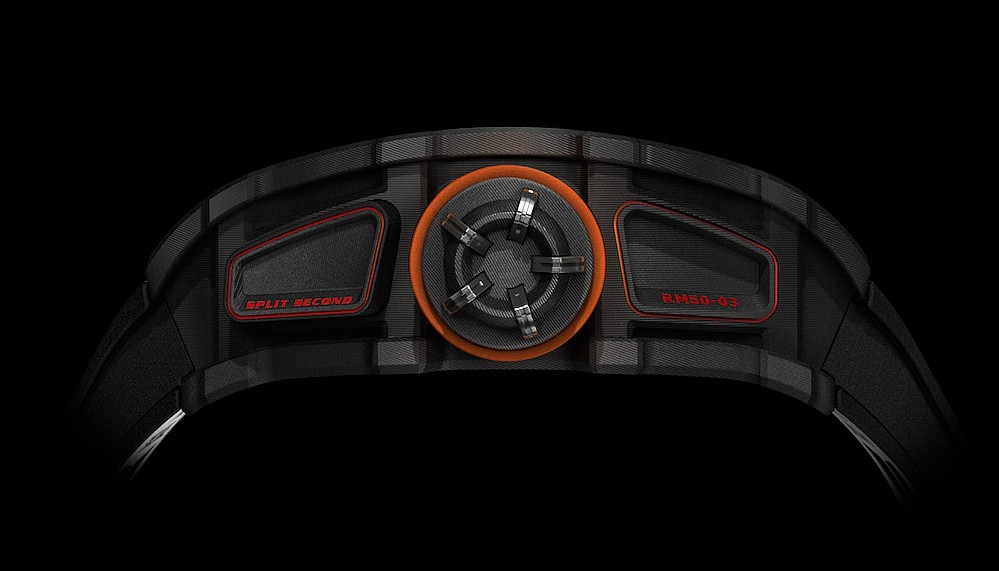 The RM50-03 (CHF980,000/RM4.3 million before taxes) was the single unveiling of Mille's eponymous brand in Geneva this year, limited to just 75 pieces. A mountain of effort across industries, countries and schools of scientific education resulting in what is surely the greatest breakthrough in material construction in the world of luxury timepieces ever since carbon fibre signed its long lease.
Graphene, isolated in 2004 at The University of Manchester by professors Andre Geim and Kostya Novoselov, is a merely an atom thin in its base form. Essentially almost two-dimensional, over 300 million layers are required to compose just 1mm in thickness. It should come as no surprise that the pair of academics are Nobel laureates in physics for their work, given that graphene's existence was widely known but the knowledge on how to extract it from simple graphite proved elusive.
Horology aside, graphene can be argued as the 21st century's lead material development thus far. It is six times less dense than steel but over 200 times more resistant, and perhaps most superlative, 40 times stronger than diamond. Testing has also shown incredible levels of thermal, electronic and acoustic conductivity, leading researchers to postulate that the potential of graphene are much further reaching and varied than simple strength and lightness applications.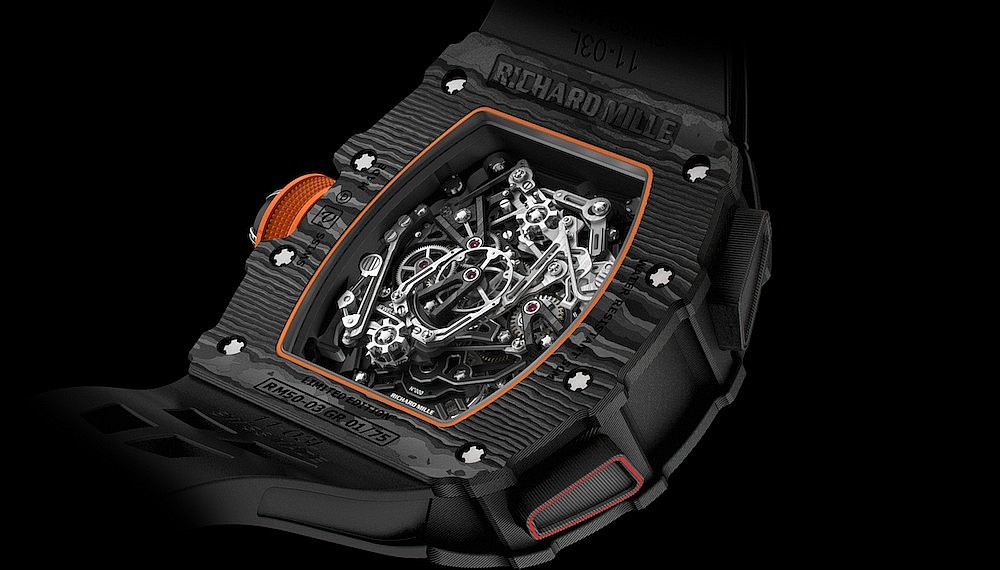 It can be found in two places: the case and the strap. The combination of this and the use of titanium in the baseplate and bridges result in what is currently the lightest mechanical chronograph available at at an ultralight 38 grams, strap included. As for the movement and its 600 parts, just 7 grams is shown on the scale.
Where McLaren contributes of course is in engineering expertise. McLaren Applied Technologies conducted the testing and validation necessary to realise a solution to producing what Richard Mille refers to as Graph TPT. If the letters are familiar, this is because the composite is a improved iteration of TPT Carbon — the omnipresent case material used across various Richard Mille collections produced by longtime partner North Thin Ply Technology.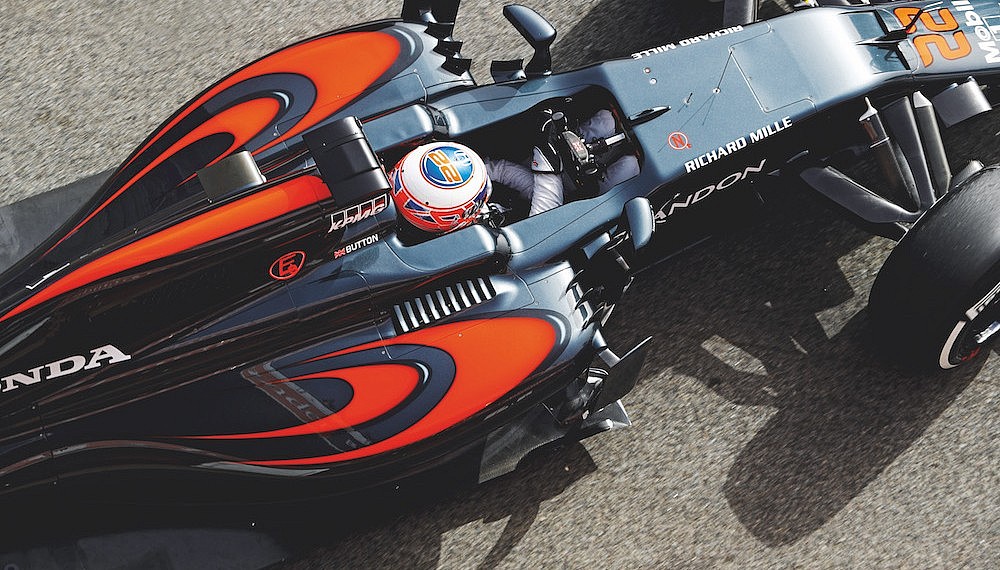 Mille is a fan of McLaren Automotive products as well, owning no fewer than seven in his collection of over 100 cars. His fond relationship with the brand goes back to the 1960s, when a young Richard Mille attended the 1966 Monaco grand prix where McLaren first debuted. It was 15 years later when the team would grid a chassis built of a then little-known composite, carbon fibre, the first F1 team to do so. Humorously, graphene has now found its way into this timepiece before McLaren had a chance to implement it in the structure of its McLaren-Honda F1 racer; a move currently under research.
A qualitative approach to the virtues of luxury timepieces is usually preferred over facts and figures but for this bold new release by Richard Mille, the numbers are all that matter.
---