Dancing to time
After exploring the infinite vastness of space, Jacob & Co. takes on a more terrestrial theme for its latest timepiece. Combining Swiss high horology with the equally Swiss traditional craft of mechanical music boxes, the Jacob & Co. Opera timepiece strikes a beautiful note. One hundred and twenty, to be precise; replicating the melody of Andrew Lloyd Webber's enduring song Memory, from the musical Cats.
There are no felines to be found on this dial, though. Instead, it is complicated in a way that most watches aren't. Dead centre, a couple – tuxedo-ed and gowned – waltz. From this middle, four axes gravitate. One is for Jacob & Co's signature triple-axis tourbillon, another is what makes this a watch – the hour and minute dial. On either side is a cylinder powered by a central flywheel. A profusion of tiny studs punctuating the two cylinders will, when making contact with the 30 comb blades (15 to each), create notes that in turn create the melody. The blades are not meant to be seen; above one, is a scroll sheet of music, on the other, a grand piano. A pusher at 2 o'clock activates the scene, rotating the entire diorama 120 degrees. It's a charming sight. And it sounds that way as well.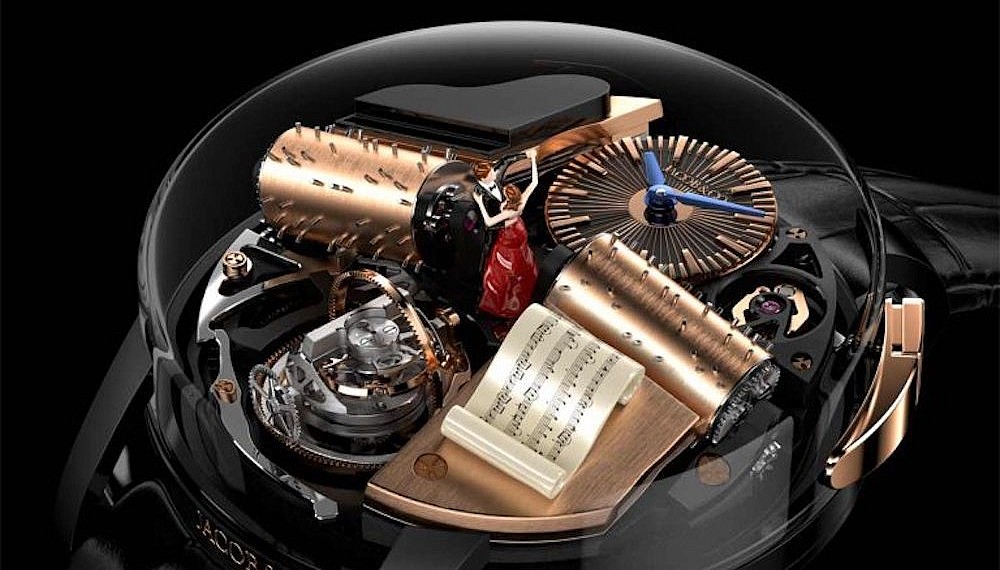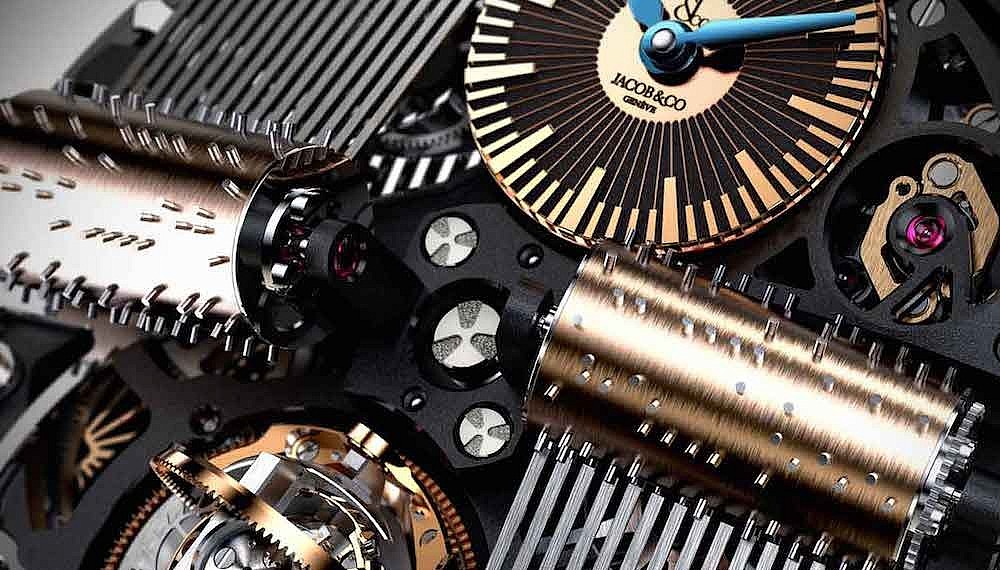 An entirely new movement – the manually-wound Calibre JCFM02 with titanium components – powers the Opera. Consisting of 664 components fitting within a diametre of 43mm, it is a technical marvel. Of particular note is the triple-axis tourbillon, which rotates at a higher speed than the Astronomia pieces – the inner cage completing a rotation around its axis once every 40 seconds, the intermediate in three minutes and the outer cage in eight minutes. A second version of the Opera – limited to only 18 pieces – strips off some of the decorative adornments for a more minimalist presentation of the mechanical workings in black and gold. The song, and the remarkable creativity, however, remain the same.
Jacob & Co