It's Time to Write
15 years working behind the scenes as a watch engineer for some of the world's biggest watch brands must have given Anura Rafael a lot of time for pondering. So much so that when he decided to build his own watch, he created a wholly new concept that few would be able to claim they have seen or thought about before.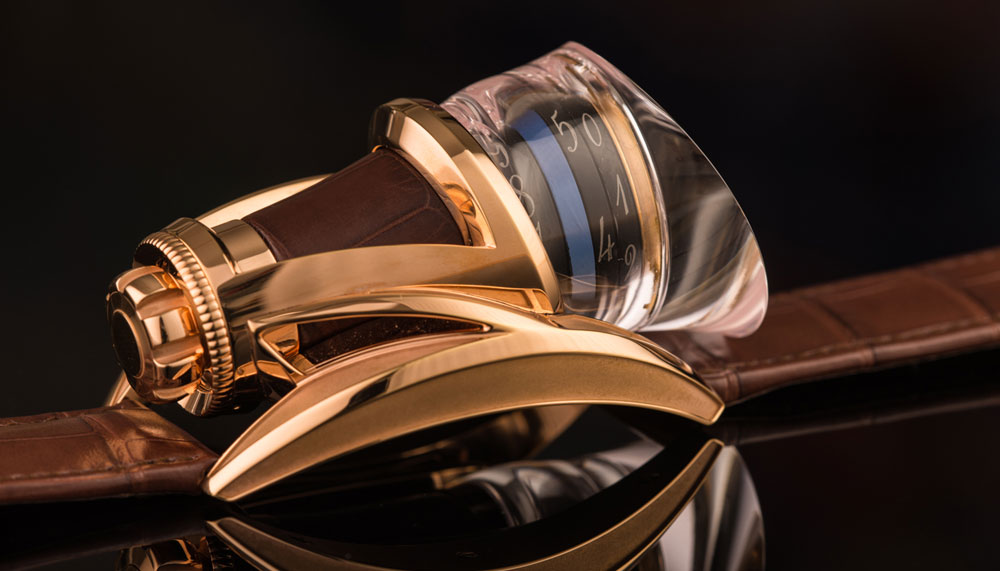 The Anura Rafael Write Time is a functional objet d'art that's an amalgamation of a writing instrument and a timekeeper. Perfect for a watch editor, if you'd ask us. At a casual glance, it appears to be an elegant rose gold fountain pen wrapped in rich alligator leather. On closer look, however, one will spot what Rafael calls the "horological capsule" encased within a sapphire crystal cone attached to the top of the pen.
This is where Rafael's technical expertise is shown off to great effect. The innovative hand wound linear movement, which Rafael has named Calibre ARS001/T, is unusually shaped like a tube and has gears that are mounted vertically. Turning the large rose gold crown at one side of the case winds two barrels in series, giving the timepiece a power reserve of 48 hours. Three rollers with hand-engraved and hand-painted numerals display the time, with one showing the hours and two showing the minutes. Topping it all is a one minute tourbillon so one can watch time fly, literally, while using the pen. We have a suspicion that would only distract from the task or cause stress in times of tight deadlines, but there's no doubt that this mechanism, comprising 472 parts and taking Rafael two years to develop, is a masterpiece.
The horological capsule is attached to the pen via a patented system using rotatable rings. Simply unlock the ring, and the timekeeper can be detached from the pen and attached to a hand-stitched alligator strap, transforming into an unusual wristwatch. Measuring 55 by 42mm and at 31mm thick, it's definitely a timepiece with plenty of wrist presence and a promising conversation starter at any dinner party.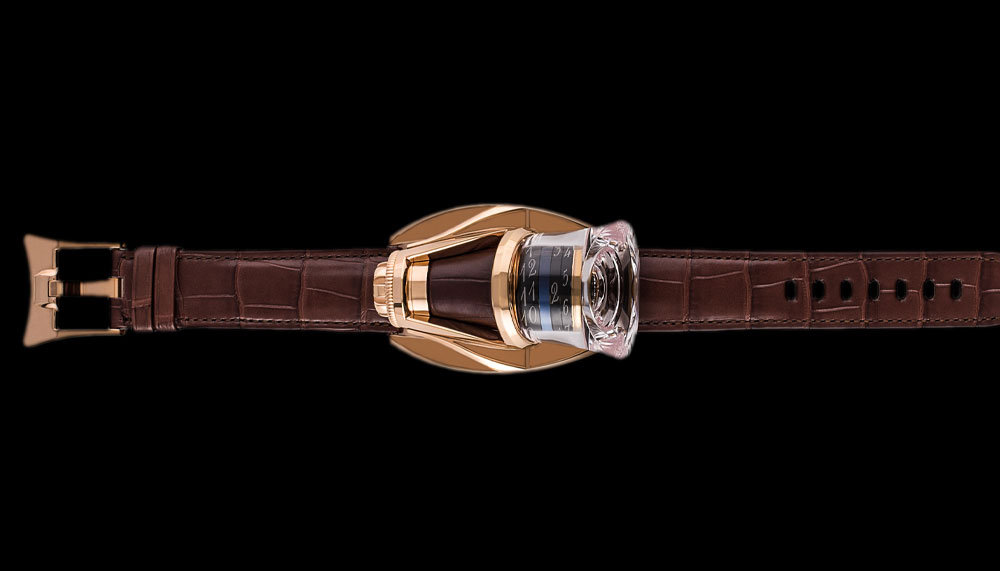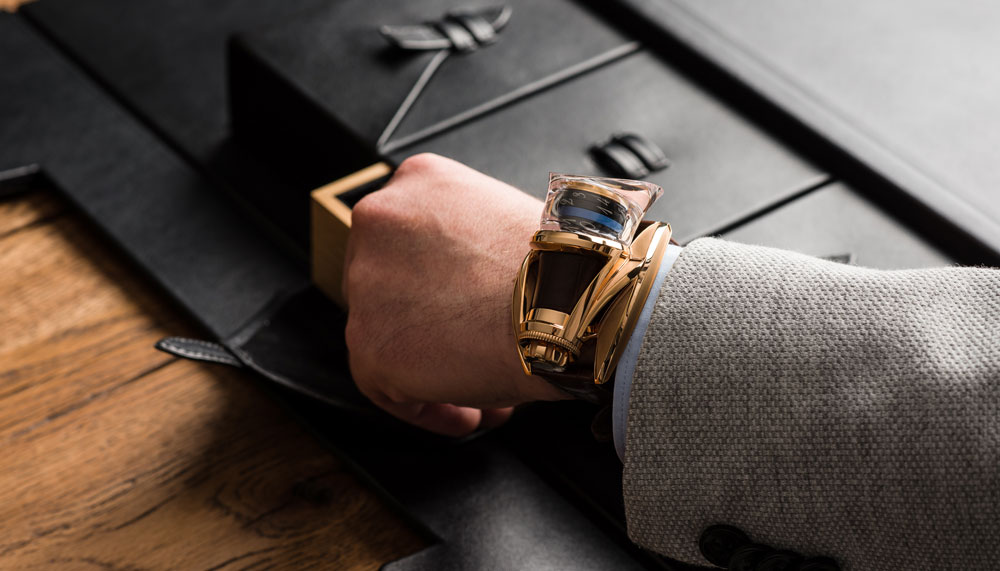 Both the pen and the timekeeper are 100 per cent Swiss made by craftsmen in the Jura Mountains. Rafael prides himself on creating only unique pieces and sees each piece as a masterpiece of co-creation, so he welcomes any requests for customisations to the Write Time. The size of the pen nib, for example, can be adjusted to achieve the best writing comfort for the user. A choice between piston filler or cartridge is also offered. The teeth on the rotatable rings that connect the horological capsule to the pen or strap can be personalised, as can the leather used, the leather's colour, and finish of the metal.
It's all delivered in a beautiful leather-bound travel case – Swiss-made and customisable, of course – housing an ink pot for the pen and extra storage compartments for other treasures one may like to keep with the Write Time.