centre of attention
Just very recently, Black Kettle debuted with an all-new café concept with a menu and live entertainment to match its lofty ambitions. The man behind this is James Won of the celebrated Kuala Lumpur restaurant Enfin by James Won. Won, the only Krug Ambassade for Malaysia, is also currently the protagonist in a video by BMW Malaysia which harks at his vision for sustainable Malaysia fine dining practices through local sourcing and artisanal techniques.
This trailblazing chef has been emboldened by a rousing start to his culinary career, having apprenticed in some of the finest kitchens of Europe before returning to Malaysia. "I wanted to reinvent this café to add the depth of heritage and culture which Georgetown is so known for," Won says. At Black Kettle, Won went back to his playbook, drawing on his precious levain – a starter added to bread dough to raise them – to create the artisanal breads which he is known for. "There is an extra richness which you don't get from commercial yeast, since the flavour keeps for longer – with the levain maturing the loaf everyday."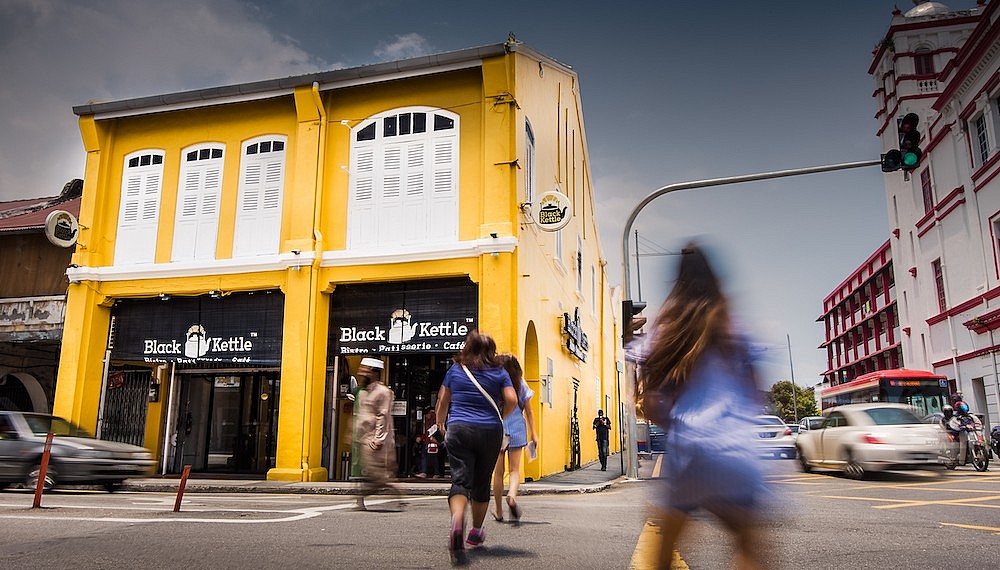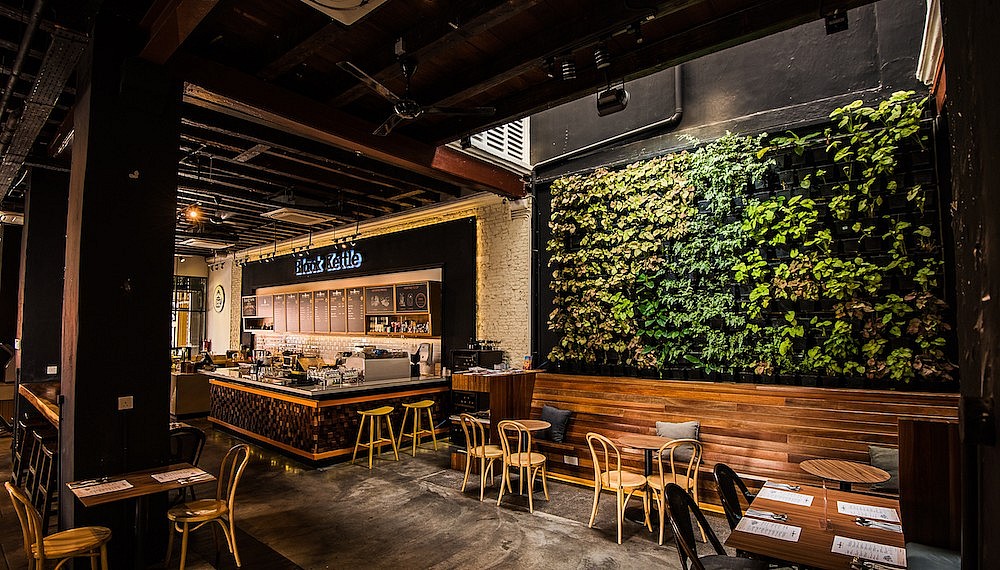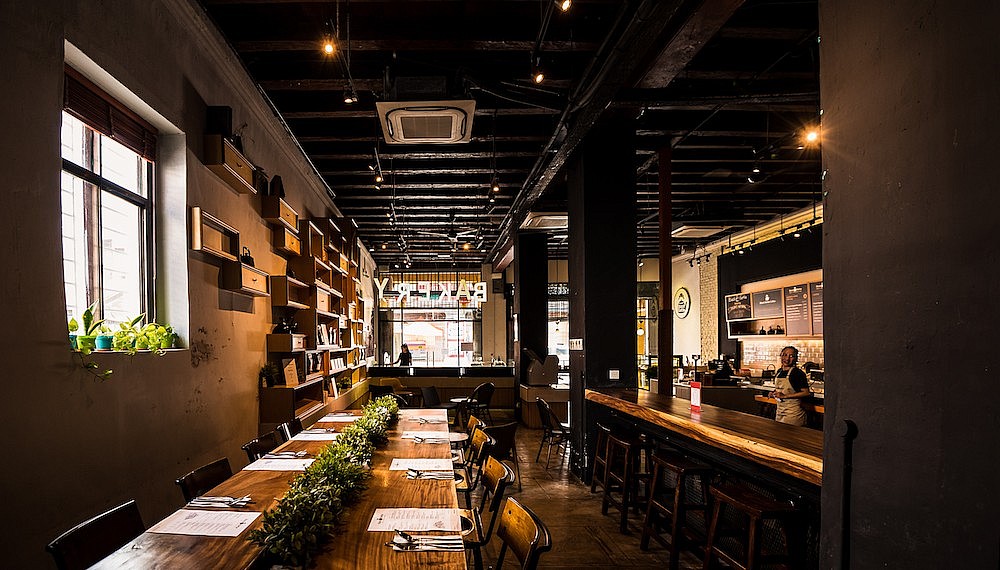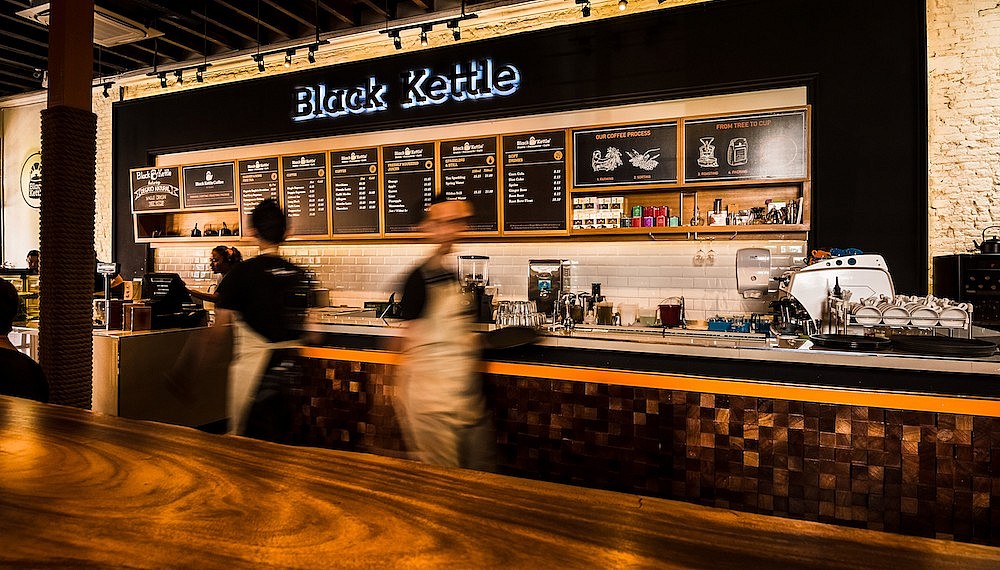 At Black Kettle, Won's tireless advocacy for local produce means that many items are farm-to-table, with ingredients sourced from plantations in Cameron Highlands. For his cheesecake base, the crumbs originate from his home-made loaves instead of using store-bought crackers. Soups are made fresh and pureed by a kitchen team who have trained in the finer culinary arts inside of the exacting kitchen at Enfin by James Won.
"It's important that we do this right," Won starts. "The sauce for the chicken chop (RM19) utilises three different types of tomatoes and fresh vegetables," he says. In the Pouisson En Papillote (RM25), a heady combination of tilapia, carrots, onions, lemon, shiitake and baked potato is given the Asian zing with subtle enhancement of bird's eye chilli and chicken stock in the sauce. Meanwhile, the same localised flair is introduced into the 'Heh Bee' pasta which offers capricious bites of red and birdseye chilli in between mouthfuls of al dente spaghetti and dried shrimps.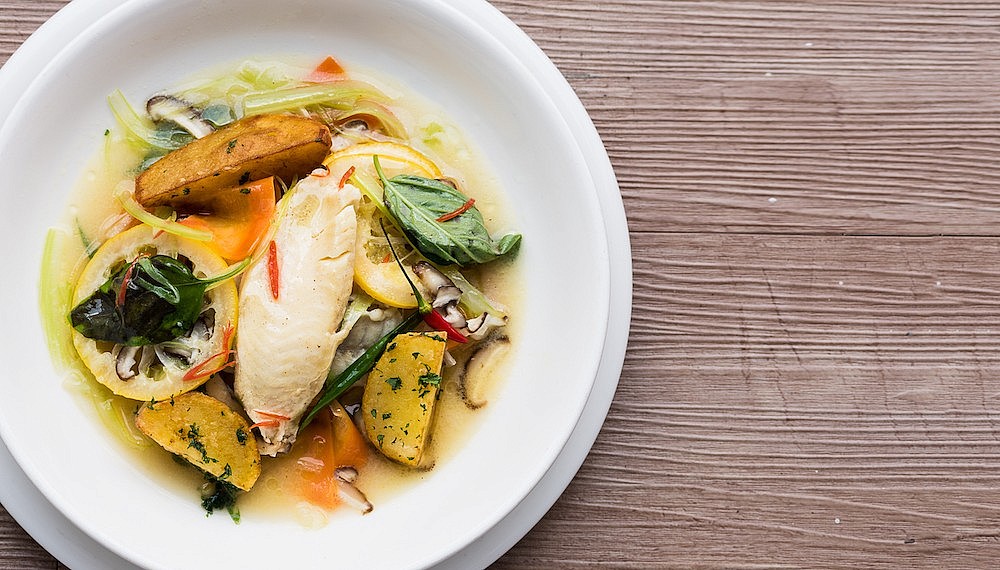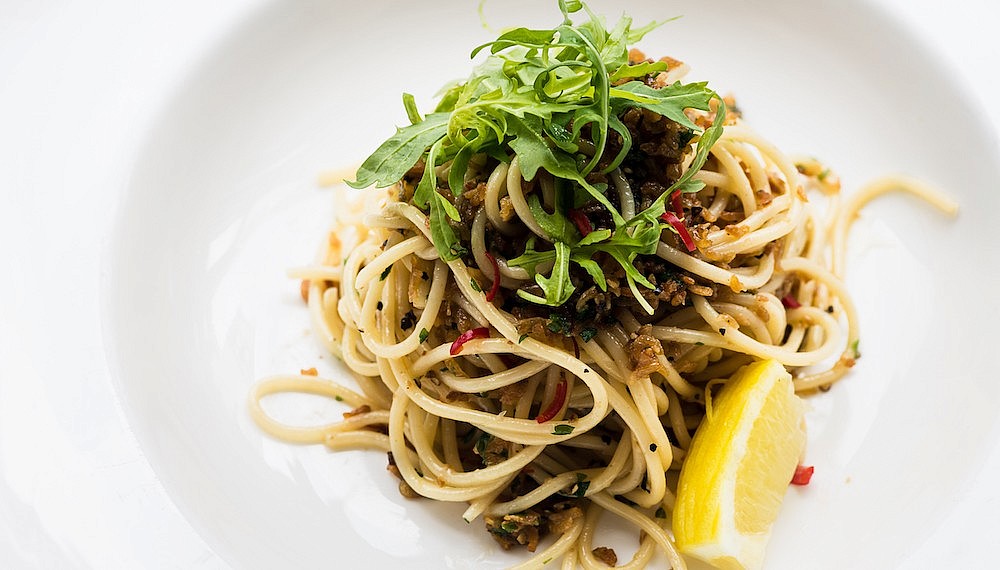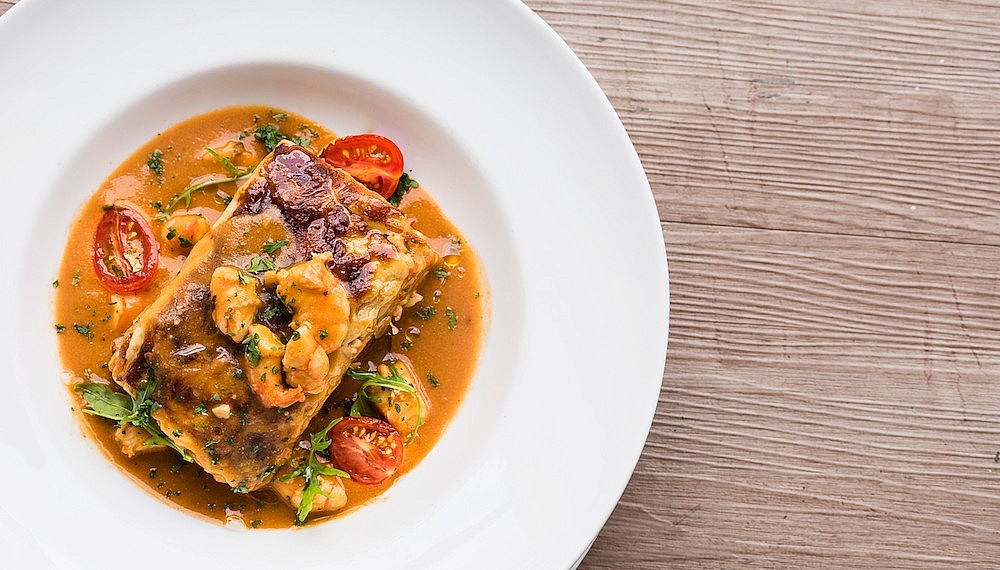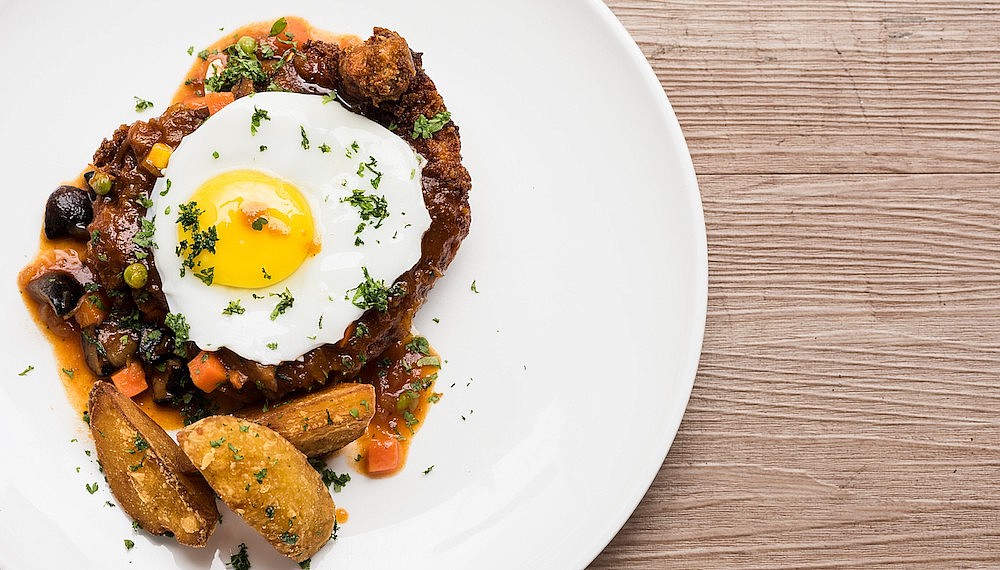 Here at the airy, freshly baked bread-scented space, one may ostensibly while away late mornings and sunny afternoons amidst a lively ambiance. The walls are cleverly decorated by nostalgia-inducing black-and- white photographic prints of the exact same neighbourhood, a century ago.
In one corner, a vertical garden serves as the background for a revolving roster of live bands including The Brackets, who had recently been signed on by Warner Music Group. Coffee, ever the staple at any respectable café, gets a local infusion with Degayo Agri – a local coffee roaster – offering premium Arabica beans, and grounded variants.
For those who fancy a sundowner, the café – which opens till late in the night – also offers a selection of whites and sparkling wine, as well as some robust reds such as the Peter Lehman Shiraz (RM89) and a Kiwi Walk Pinot Noir (RM149). For Won, the café ultimately represents the best of what Penang has to offer: "It is a narrative of the island itself, its heritage of culture, melting pot of flavours and diversity of people – all of whom appreciate the sense of belonging at the very moment they have their very first bite of food."