back in time
Arriving in a car significantly older than the hotel it sweeps into may not be unusual elsewhere, but this is no ordinary automobile; and this is no ordinary hotel. The vintage Mercedes-Benz, which drew awed glances at Siem Reap International Airport, once belonged to Norodom Sihanouk, the late King of Cambodia. Passing into the hands of private collectors, it serves today as transport for guests staying at Heritage Suites Hotel.
The age gap is almost 40 years. The Mercedes-Benz dates back to the late 1960s; the building that introduces the luxury boutique hotel dates back to only 2006. Most guests do a double take. Modelled after a historic sailing club  in Phnom Penh, it is so redolent of French colonial architecture that it is difficult to believe that it has not been here since the 1930s. Entering the lounge – as it is called – reveals a double storey space that serves as a lobby, hall, bar and, overlooking new arrivals a floor above, the Heritage Restaurant – where the refined Khmer Discovery Menu by Chef Vibol is a must-order.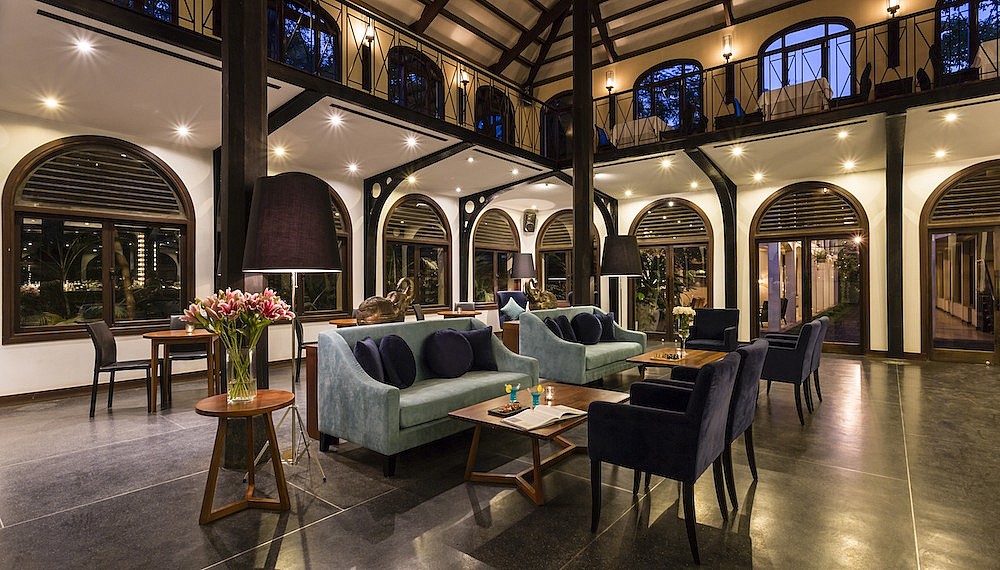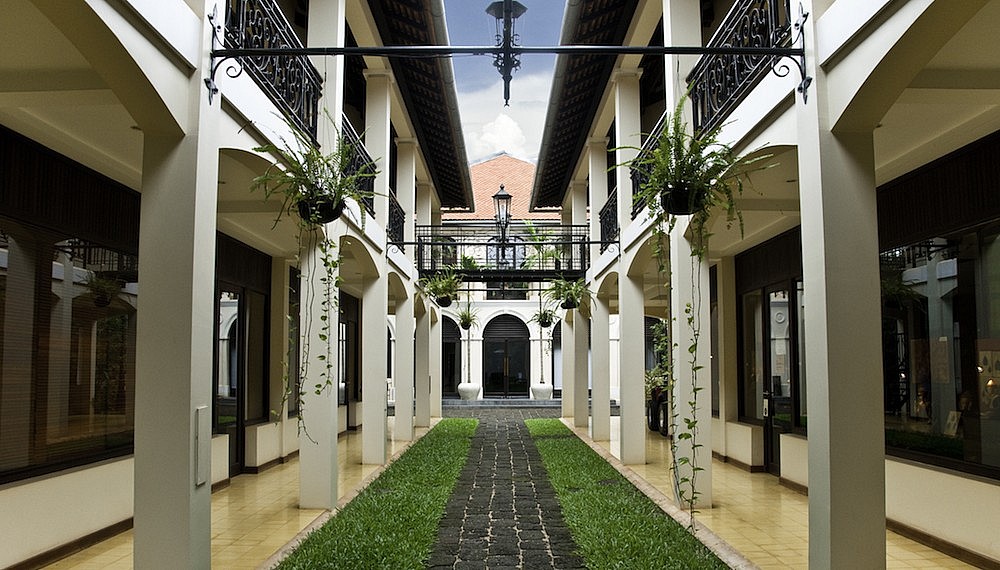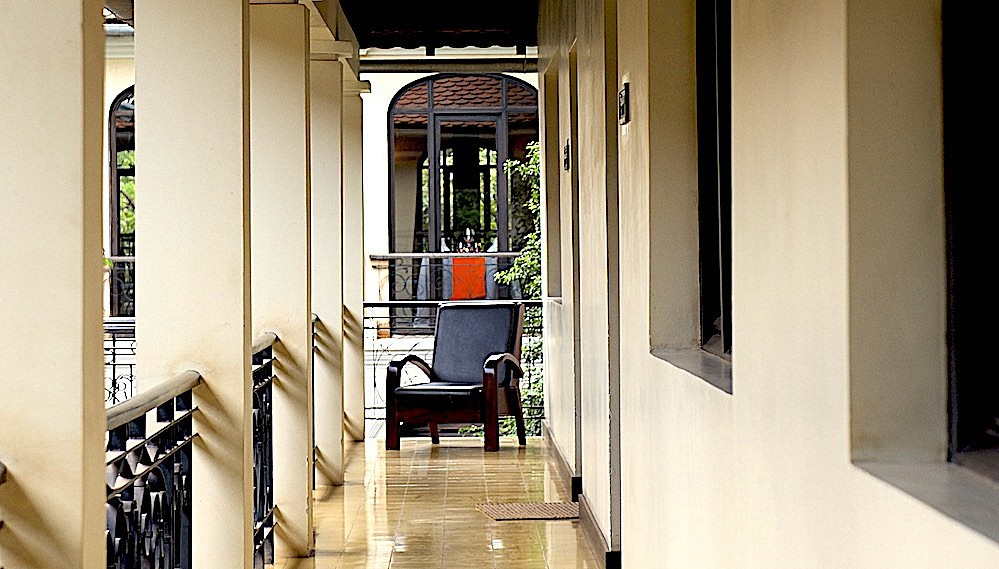 A long path beyond the lounge – flanked by two colonial-inspired creamy ochre buildings – leads to the guest quarters. There is a sense of a village here. The lounge serves as the communal hall for all to gather, passing through the main street (housing the boutique, tour office and six rooms on the first floor) and finally spreading out into a clutch of villas hugged by landscaped trees and anchored by a central saltwater pool. Here is where the charm of Heritage Suites is the most potent; the 20 villa suites (all named after flowers) casts a spell of old world romance. To be comfortable with each other is a must for guests here; the space is open plan, with a free-standing tub facing the inviting bed and an outdoor shower just beyond – a layout that many newlyweds appreciate. There are surprises – is that a steam room? Yes it is! – in all villas, and notable ommissions – televisions being a distraction that the front desk will supply only on request.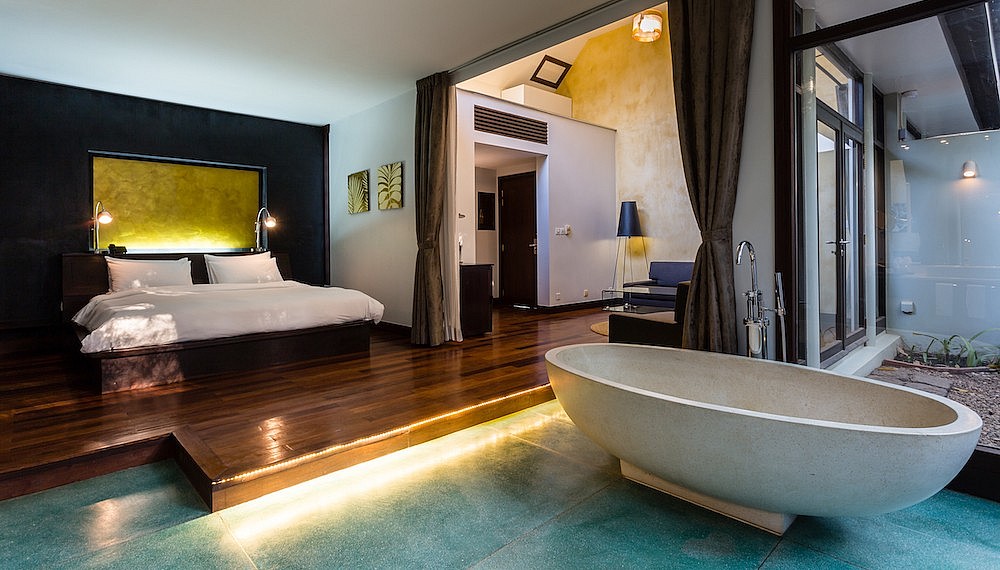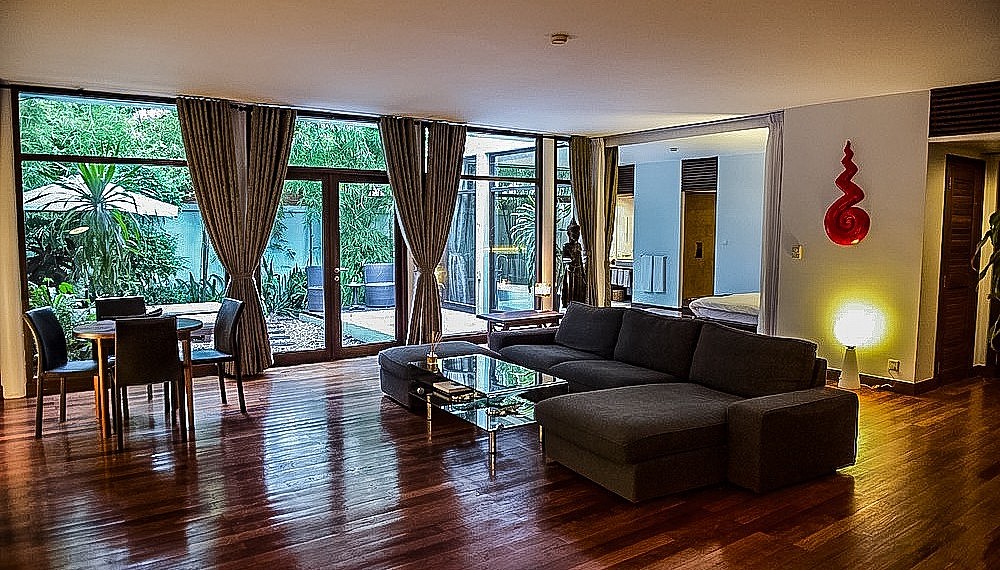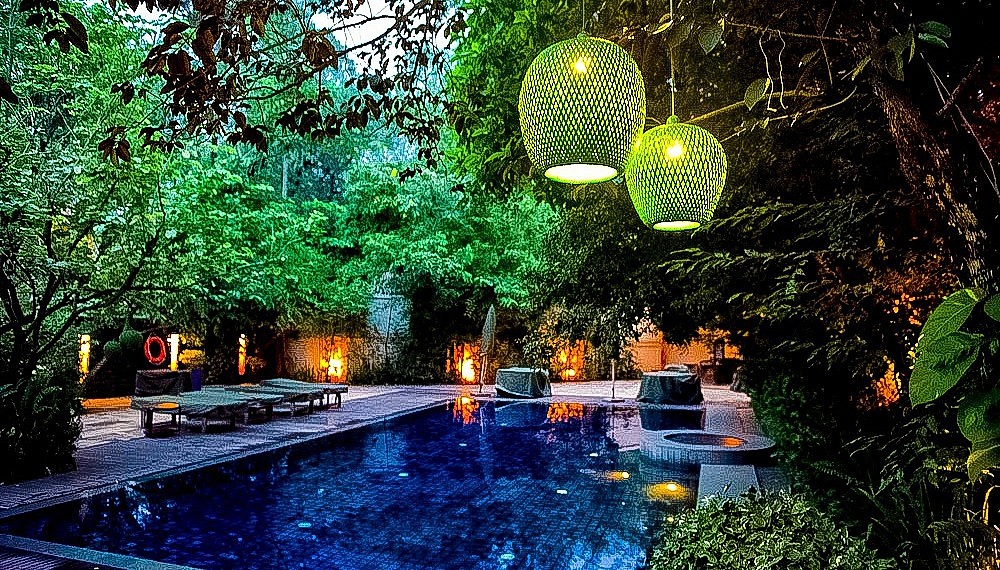 Remaining esconced in this balmy cocoon is an option. For those in search of conviviality, there is live jazz at the lounge every Thursday and the absorbing town beyond. Here, Heritage Suites Hotel offers different ways of exploring Siem Reap – a luxury glamping experience in the Cambodian countryside, hopping into a Land Cruiser to explore hidden temples still unmarred by mass tourism, or supported the Sala Bai Hotel School, an NGO that offers underprivileged Cambodians education in the hospitality industry, some of whom now work at the hotel.
Then, of course, there is the astonishing Angkor Wat Archaeological Park complex, the reason people come here. A site that should be seen at least once in a lifetime, it never fails to amaze. Compared to these historic monument, the hotel pales slightly in grandeur, but exudes a magnetic appeal of its own. Offering reception steeped in warmth and honesty, visitors first come to Siem Reap to see Angkor, but they return again to stay at Heritage Suites Hotel.