Clarity of thought
The world had a rather traditional view of crystals, until Nadja Swarovski joined the family business in 1995. Her remit was to reach out to the creative world – artists, designers, jewellers – to push the boundaries of what could be achieved with crystal. She succeeded. From being seen as mere decorative jewellery, Swarovski crystals are now part of the modern pop culture fabric – from Freida Pinto's dress at the 2016 Met Gala where colour-changing LEDs were embedded into crystals to the joyous Christmas Swarovski merry-go-round in Pavilion Kuala Lumpur last year.
On the modern world
Life today has taken on a completely different speed. This week I'm in Hong Kong. Next week, Zurich for board meetings. And after that, Milan for the Salone. But it's so fascinating and interesting. I can't complain. I do carry my own green tea bags everywhere I go though; I usually can't find it in Austria or Switzerland, and for some strange reason, here in Hong Kong. It's best to be prepared.
On water
Water is our lifeblood. A few years ago, Swarovski commissioned French photographer Éric Valli to document the Yangtze river and the people depending on its waters – from pottery craftsmen, fishermen and farmers. Water is so important to all of us, but particularly for Swarovski as a crystal maker. The Swarovski factory is where it is in Wattens because of the strong stream that flows through the town.
On technology
Swarovski has always been at the forefront of technology. My great-great grandfather, who founded the company, went to the Great London Exhibition in 1862, where the world's first electrical devices by Edison and Siemens were displayed. That's what prompted him to create his own crystal-cutting machine. Everyone else was still manually grinding crystal. That made us the only crystalmaker ready for the world's changes in the 20th century. Women cut their hair, so there was more room for decorative jewellery. The flapper era was huge for crystal costuming, and fashion icons like Chanel started expanding the horizons of female style. In Hollywood movies, crystals had to masquerade as diamonds on the silver screen for insurance purposes. We were the only house who could supply the volume demanded. And that tradition of innovative continues today. It's in our DNA.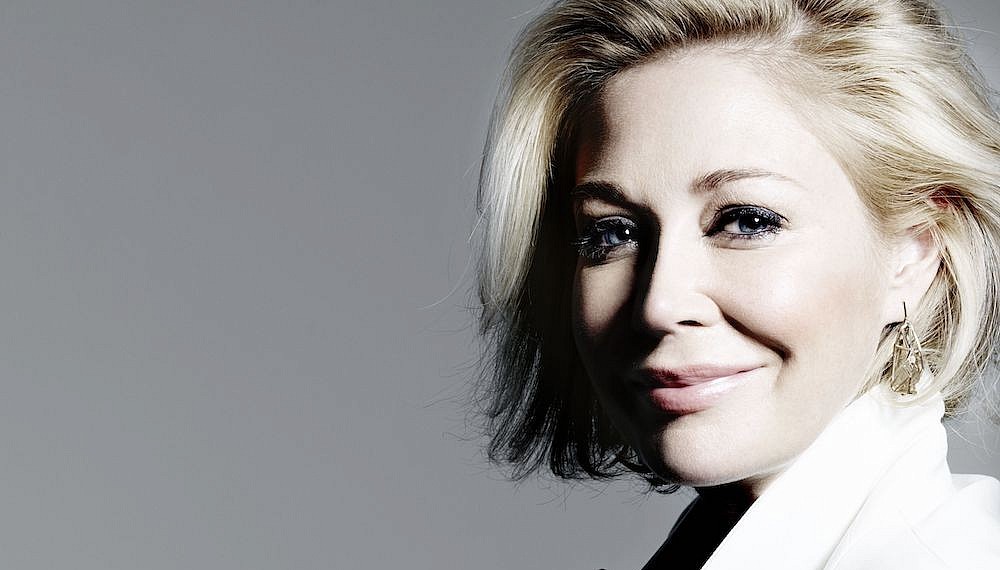 On collaboration
We want to work with people who understand crystal. At Art Central Hong Kong 2017, we worked with Yuri Suzuki on the Sharevari musical art installation.  The passion he displays is amazing. The project was technically very complex, but we find that every time we embed technology into our work, the human element increases. That's important, because one cannot work without the other.
On Swarovski and fashion
Alexander McQueen was really the point at which the fashion world looked at crystal differently. We had pioneered a crystal mesh material a few years earlier, but no one was interested. Then I invited a young McQueen to work with us. He used the mesh to create a hoodie, balancing the crystal with soft silk. After that, we couldn't create enough of it! We now work with people like Jean Paul Gaultier, Tom Dixon and Zaha Hadid, who challenge us to create bold concepts and unlock new potential in crystal, which in turn filters down into our own product lines.
On the future
Wearables. Watch that space. I can't say anymore about it since it's confidential, but I do think the world is very conscious about health now. And to be able to learn about your body through a beautiful piece of crystal jewellery embedded with technology is fantastic. We are also working with a British university on the use of crystals in electronics, and we did a solar car prototype with Ross Lovegrove. Did you know solar panels can only work optimally at certain angles? With multi-faceted crystals, we can overcome that limitation, ensuring the light always hits at the correct angle. It's experiments like this that push us all forward.
On art
I trained as an art historian. One of the things I try to do at Swarovski is to combine what I studied with what I grew up with – commissioning artists to work with crystal and bringing them together with clients. That's doesn't always happen; back then, artist and buyer rarely met. But it is important, because a client should know the spirit and soul that the maker has poured into their work.
On collecting art
I gravitate contemporary art. Damien Hirst and Anish Kapoor… prints, of course! The originals are too expensive! I also love photography, particularly Annie Leibovitz. Every year I commission a different artist to depict my children. Adam Fuss did them as babies. Will Cotton perched my daughter on cotton candy. And Marc Quinn did their eyeballs (and my parents!). I'm actually killing two birds with one stone – I get unique art and I get amazing images of my children.
---