set the tone
Forget that old 'no pain, no gain' mantra – the Endermologie Experience at The St. Regis Kuala Lumpur's Iridium Spa beats hauling yourself around the gym, hands down. A 90-minute Endermologie Excellent Face or Body Treatment (from RM399 for first-time clients) utilises state-of-the-art LPG technology from France to offer anti-ageing, detoxifying, silhouette reshaping and body contouring benefits.
It's a targeted treatment capable of tackling a range of concerns, from reducing wrinkles or a double chin, to streamlining areas that remain stubbornly resistant to physical exercise or strict diets. Wielded by an expertly trained therapist, the LPG endermologie machines – essentially the Ferraris of slimming, firming, and anti-ageing solutions – mechanically stimulate cellular activity beneath the skin, encouraging fibroblast cells to produce collagen, elastin and hyaluronic acid.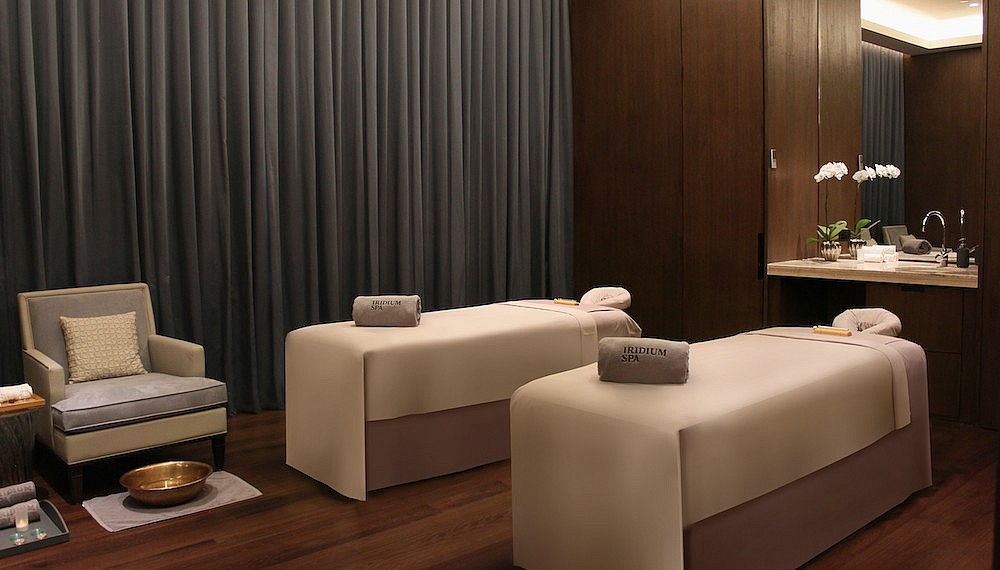 The machines' motorised flaps and rollers are surprisingly gentle, despite being highly effective. There's zero post-treatment downtime required, and certainly no pain involved – just a slightly ticklish combination of sucking, nibbling and kneading, which is a small price to pay for a defined jaw or waistline. For those gentlemen hell-bent on chasing down a six-pack, an Endermologie treatment can be paired with a personal training session at The St. Regis' Athletic Club (RM250), allowing for serious muscle tone.
---