auto adornments

The much-anticipated Lamborghini Urus, the first-ever SUV for the beloved marque, has just been unveiled. If you like the look of that, perhaps the Urus accessories from Collezione Automobili Lamborghini will also catch your eye. The collection was developed in partnership with established Italian brands.
Shoemakers Enzo Bonafe — which, like Lamborghini, is a Bologna-based company founded in 1963 — presents a choice of two pairs of handmade moccasins, available in several colours each. From leather outwear specialists Hettabretz is a limited run of 30 suede leather jackets, with a pattern that matches the seats of the Urus. From Tecknomonster, two sets of luggage are available that will be right at home in the Urus' boot.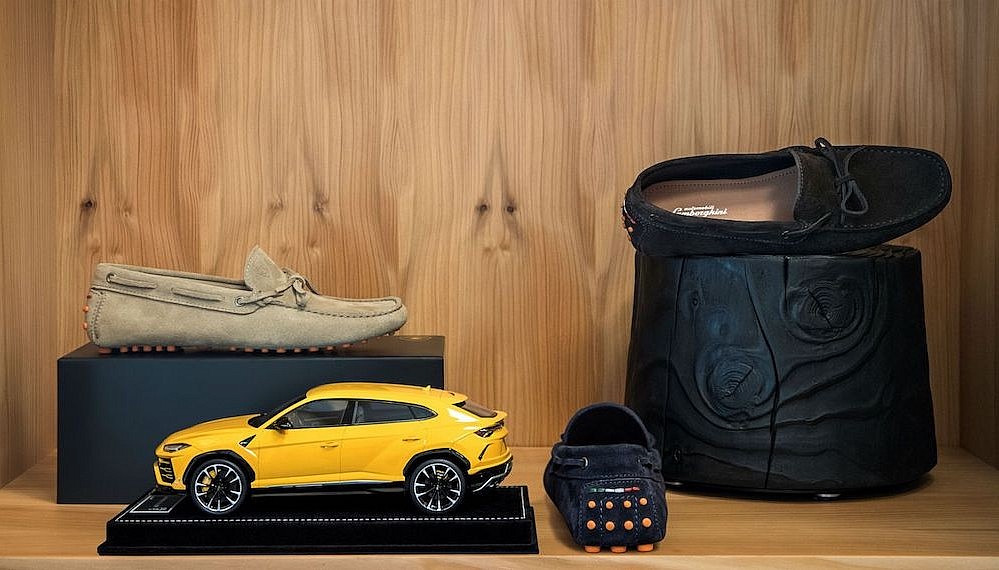 Each of these items can be perused in a dedicated showroom at Lamborghini's Sant'Agata Bolognese headquarters, and all can be customised to their owner's wishes.
---