Design Boom
In 2016, Space Furniture went out on a limb to create a new in-house brand, SP01. Rarely do multi-brand furniture retailers do so, for fear of cannibalising the imported brands they already represent. But with SP01, the idea was to introduce a contemporary, design-led collection with more accessible price points.
Almost two years on, the young brand is now in collaboration with London-based designer Tim Rundle. Its most recent project is a 10-piece collection that references Art Deco and Modernist styles. These are two pervasive architectural styles in SP01's home base of Sydney.
Here are five things about the collection that speak to our design sensibilities.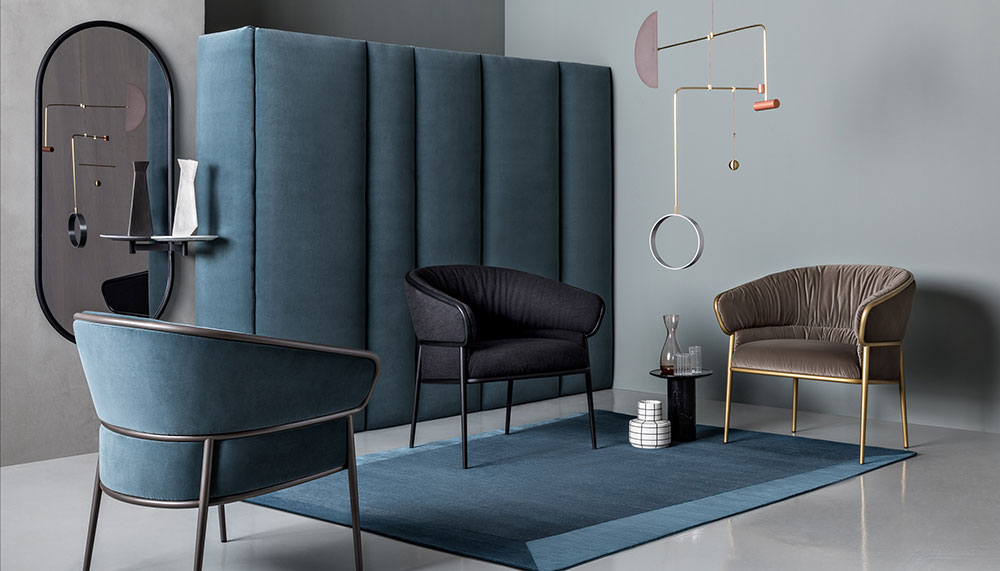 Tim Rundle Used To Work For Tom Dixon
After relocating to London in 2008, New Zealand-born designer Tim Rundle worked for renowned British designer Tom Dixon. There, he headed up the furniture and lighting design team. Some years later, he joined Conran and Partners – the multidisciplinary design studio founded by Sir Terence Conran – as design director. In 2015, he set up his own studio. With the experience of such design heavyweights under his belt, Rundle has cultivated a refined design aesthetic.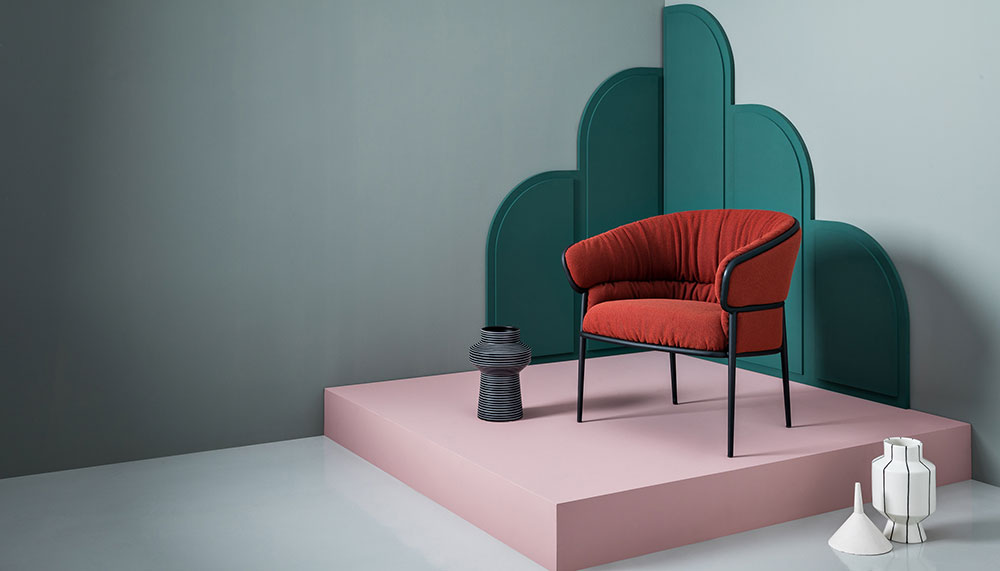 The Collection Is Made From An Interesting Mix Of Materials and Finishes
Mixing unconventional materials in furniture continues to be a popular trend. SP01's new collection shows just how beautiful the results can be when done well. The 10 pieces here combine industrial materials such as blackened steel with brass, or fluted glass with pewter. The striking contrast/juxtaposition makes for a thoroughly modern design statement in the home.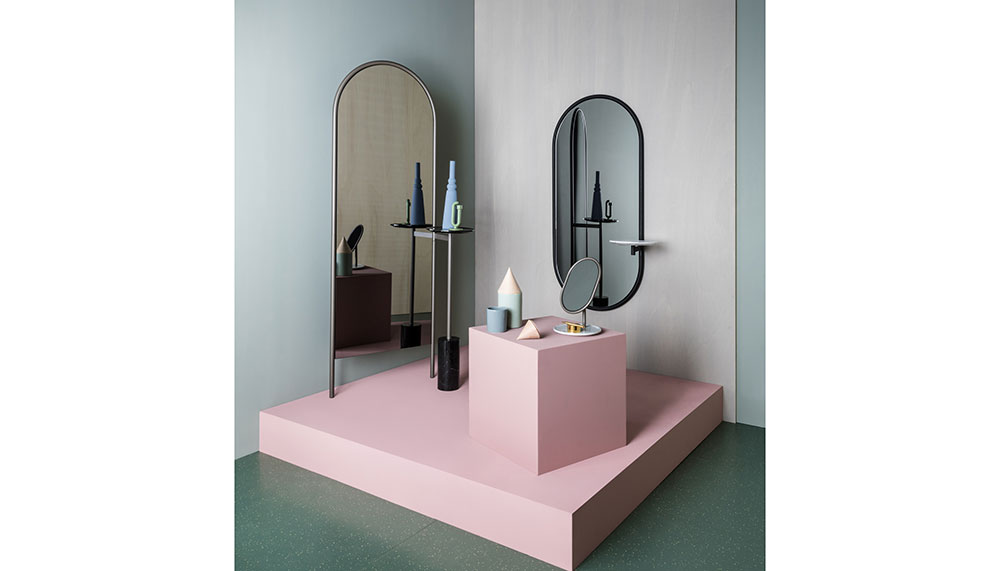 The Pieces Nonetheless Exude Luxe
Two armchairs anchor the collection: the Shu-Ying and the Caristo. These can be upholstered in over 70 luxurious fabrics, ranging from classic brown leather to majestic green velvet. The range of Michelle mirrors is all embellished with marble trays and available in brass, pewter or blackened steel frames. Teaming marble with brass, for example, gives the mirror a chic, luxurious vibe.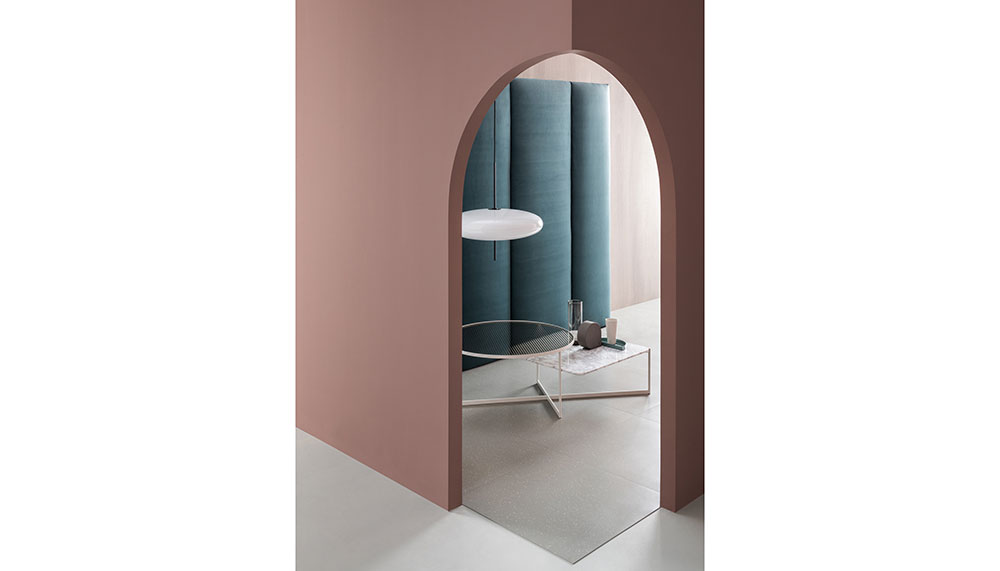 They Also Have A Visual Lightness
Thanks to Rundle's architectural sensibilities, the pieces are designed with the frame as a leitmotif. Thin, elegant, skeletal frames form the basis of many a piece, giving rise to crisp silhouettes. Curvaceous seats and flat, planar tabletops all hover on skinny legs. This makes them seem light and airy, when in fact they are solidly constructed.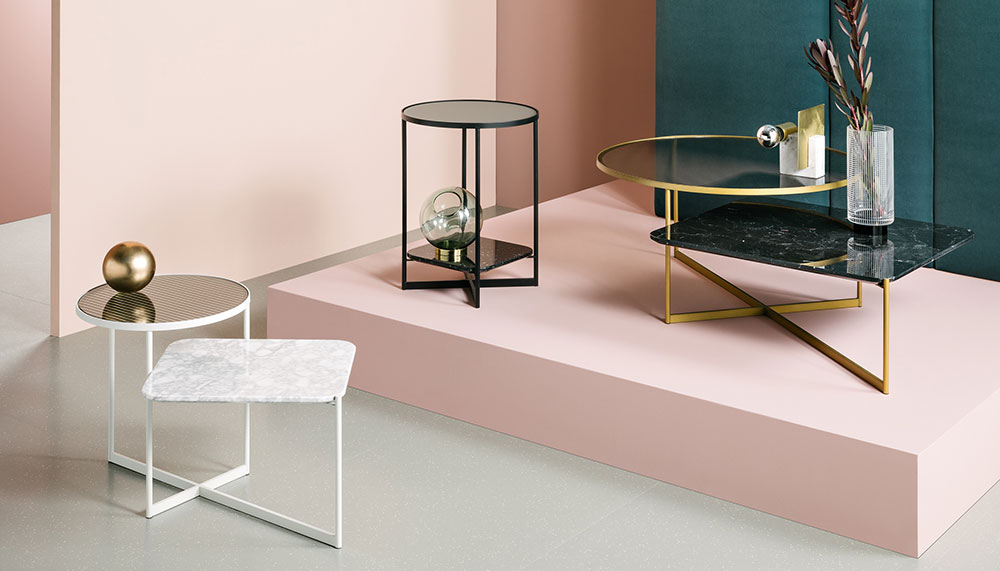 The Mohana Tables Are Named After A Longtime Staff of Space Furniture
Longtime customers of Space Furniture will no doubt be acquainted with Mohan, the store's all-round handyman. A member of staff since the beginning, Mohan never fails to greet customers with a smile and an offer of drink, and lend a helping hand when necessary. The Mohana series of side tables pays tribute to this personable warmth. In three sizes, the steel-framed tables are designed with contrasting surfaces of marble and glass. They can be used as side, coffee, or bedside tables.