lazy days

Winter is the season for hunkering down and cozying up with the pleasures of domesticity. The Scandinavians have their own word for it: hygge, which Oxford Dictionaries defines as "a quality of cosiness and comfortable conviviality that engenders a feeling of contentment or well-being." When it comes to dressing for your hygge haven, the ultimate at-home attire can be found in Paul Stuart's collection of decadent robes and pajamas — just add a roaring fireplace and a steamy beverage of your choice.
The New York–based brand, which has been a purveyor of all things traditionally tasteful since 1938, recently developed a line of luxe loungewear for both men and women, crafted in sumptuous materials ranging from classic grey cashmere to windowpane-checked wool and paisley-printed silk. The aptly named Made on Madison collection is especially unique in the brand's lineup of already luxe loungewear options in that it's hand-sewn by a team of in-house tailors at Paul Stuart's New York flagship store on Madison Avenue. One can even schedule an appointment to tour the workshop and observe the tailors firsthand as they carefully cut patterns and meticulously stitch cuffs and edging on robes, loungewear, and scarves.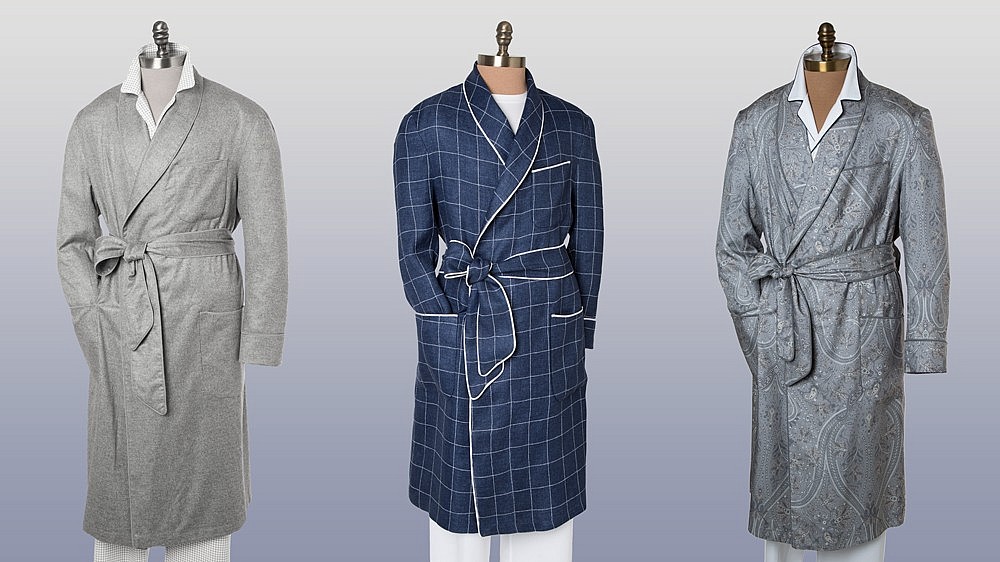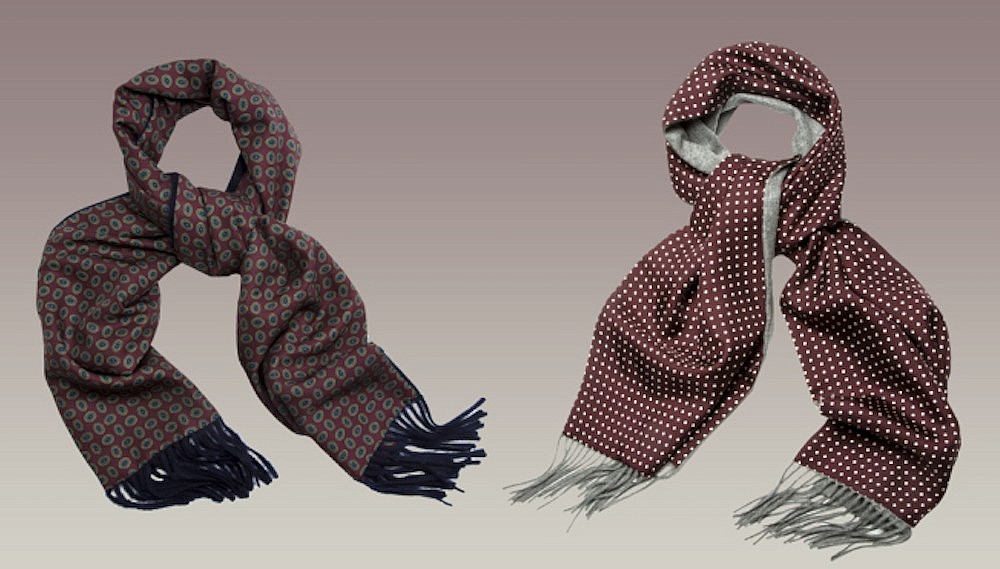 The robes, with their elegant shawl collars and contrast piping, turn lazing about by the fire or sprawling out with a good book into a dignified affair. They're even handsome enough to pull double duty as evening jackets, making for a formal look with just a dash of Hugh Hefner debonair. For a more subdued way to bring a bit of hygge out of the house and into everyday life after the holidays are over, wrap yourself up in one of the brand's cashmere scarves, which are backed with silk in a variety of foulard prints.