grain on parade

A name imbues a place with a sense of history and a sense of purpose. So, when hearing the name of Cape Town's latest luxury hotel, it immediately suggests that this building was once a silo.
To be specific, it was a grain silo that was built in 1921, began operations in 1924 and continued for nearly 80 years as an important international trade and export facility for the South African city, overlooking Table Bay Harbour. Now redeveloped as part of the larger mixed-use Victoria & Albert Waterfront area, London's Thomas Heatherwick and his Heatherwick Studio was tasked with reimagining the building to house not just a hotel but also the Zeitz Museum of Contemporary Art Africa. Much of the building's original features have be retained and repurposed, with the 42 cylindrical silos becoming exhibition spaces and the grain elevator tower became the hotel, and its 28 rooms.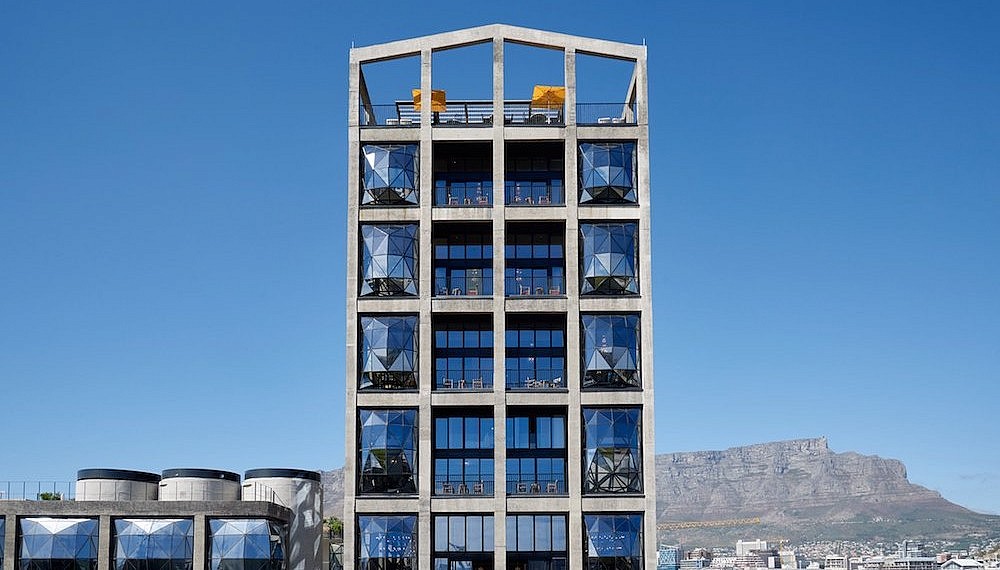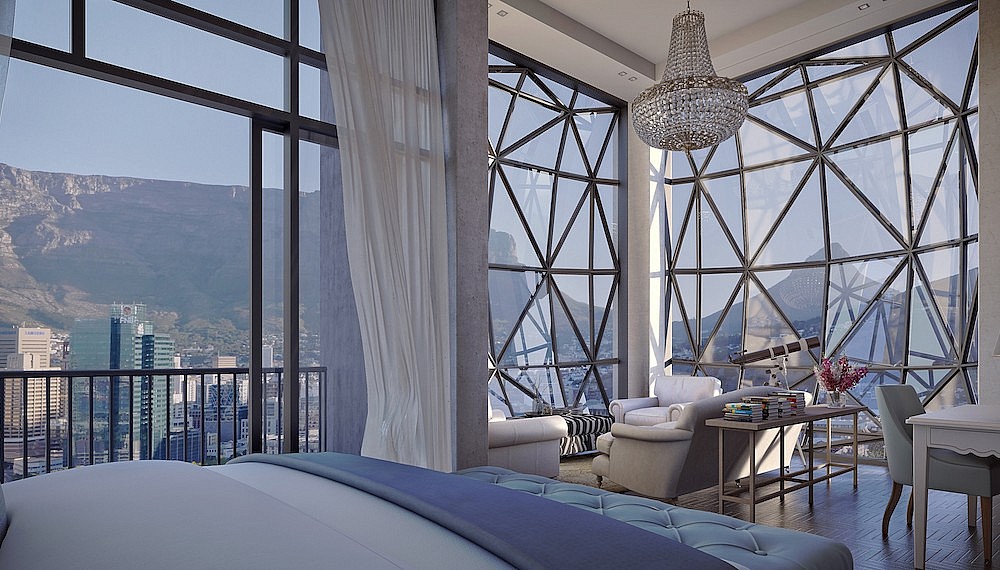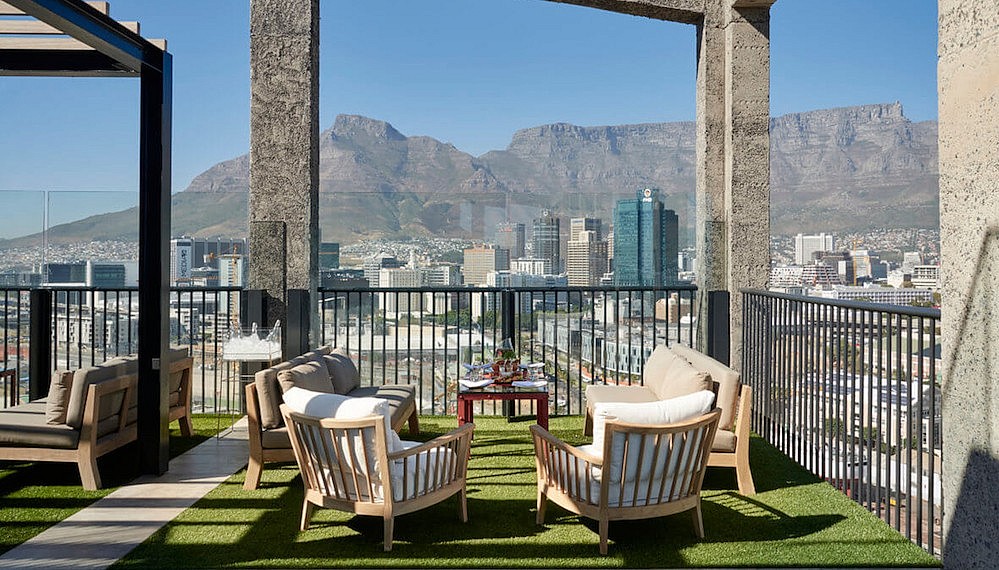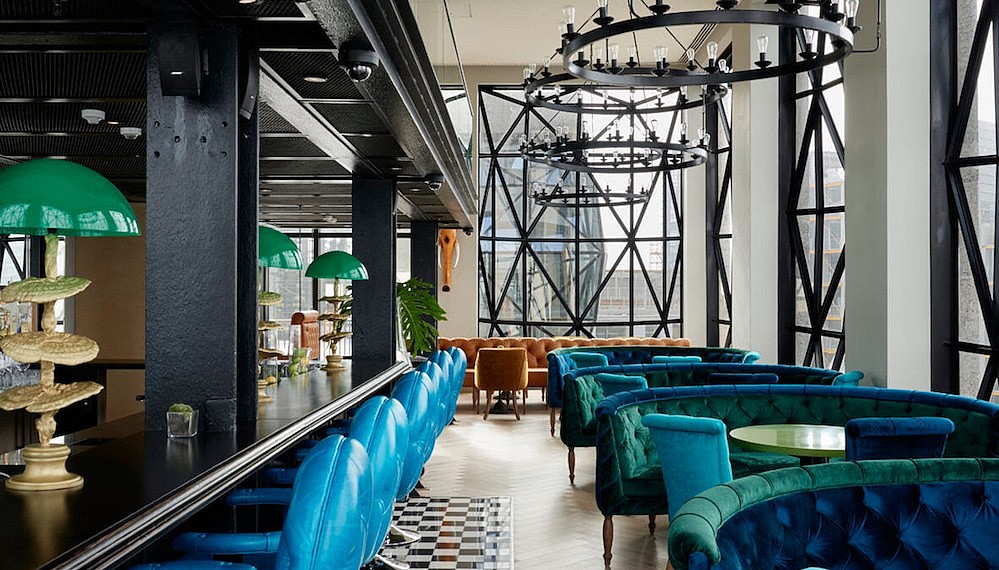 Outside, The Silo has a distinctive look, with the original concrete frames now encasing 'pillowed gazing panels' – windows that bulge out slightly in bordered facets – or balconies for every room, to 'suck up the sea breeze.' Inside, the interiors are exuberant and sophisticated, filled to the brim with art and curios by Liz Biden, who runs the hotel with her house Phil and son Matt under the Royal Portfolio group. The Granary Cafe and Willaston Bar takes up the entire sixth floor in a colourful welcoming space destined to host afternoon teas and Sunday roasts, while the open-air 11th floor houses the rooftop swimming pool and sun terrace – the perfect place to appreciate the majesty of Table Mountain and a part of the Atlantic Ocean trade route pioneered by Portuguese explorer Bartolomeu Dias.