Your perspective of the world is bound to change the moment you arrive at The Banjaran Hotsprings Retreat. In this 22.7-acre valley situated two hours north of Kuala Lumpur, you discover nature like never before; from natural caves and placid waterfalls, to geothermal hot springs and 260-million-year old limestone hills. The resort's magic in returning guests to a time before the dawn of human civilisation is almost instantaneous. Your urban realities dissolve amid the richness of the foliage, sounds of the rainforest and languorous vapours from the hot springs – which received up to three million litres of fresh, mineral-rich water daily.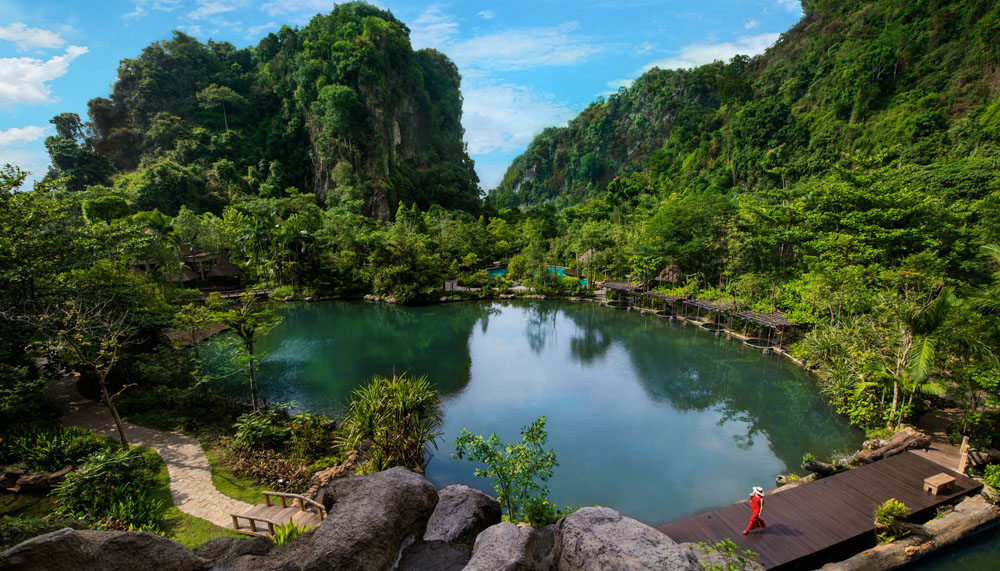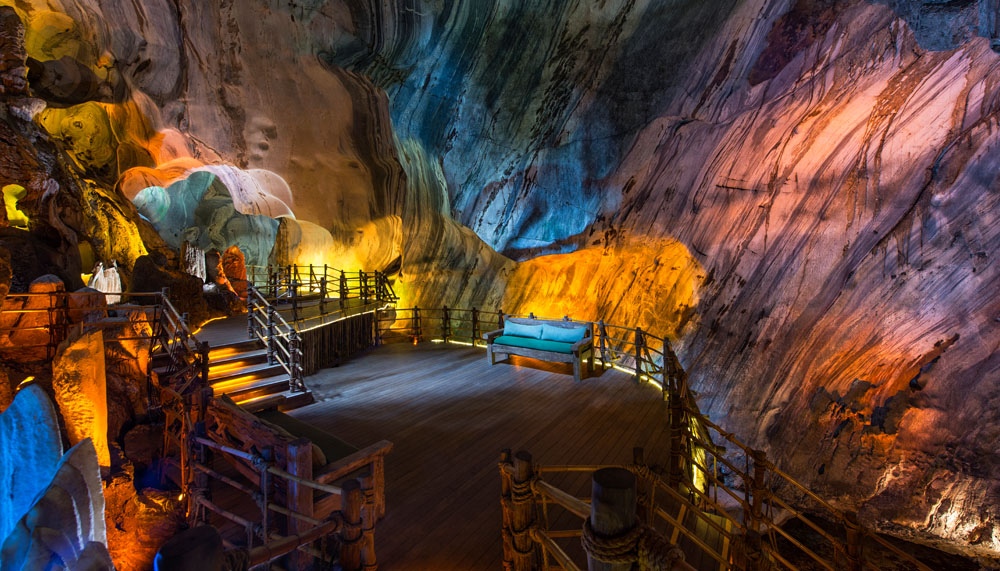 This place's focus on well-being is exemplified by a detailed spa menu, centred on optimising relaxation through the practised hands of its therapists. Its spa manager Dr Shekhar Pathak is adept in Ayurvedic wellness, with his PhD coming from yoga philosophy. Here at the spa, guests may sign up for consultation on detox, longevity, rejuvenation, weight management, traditional Chinese medicine and fitness. This wisdom is allied by a comprehensive suite of treatments ranging from acupuncture (RM350), ayurvedic massages and the famed Malay Ramuan spa journey (RM795 for 180 minutes) which takes you through wraps, compresses and deep cleanses. The Banjaran signature massage (RM560 for 90 mins) is an amalgamation of the eastern practices beginning with an Indian head massage, traditional Malay 'urut' (massage) and Chinese pressure point foot therapy.
At almost every turn, the idea of wellness is reinforced by artful touches such as the swimming pool which receives an infusion of the geothermal waters, a crystal cave of amethyst and quartz crystals to help with metaphysical healing, ice dipping pots, and a fish spa where Garra rufa – also known as doctor fish – slough off dead skin with gentle nibbling. Meanwhile, exercise classes run the gamut of qi gong (RM188 per hour), meditation (RM165 per hour) or Pranayama breathing (RM165 per hour) which enables you to master breath control for better health.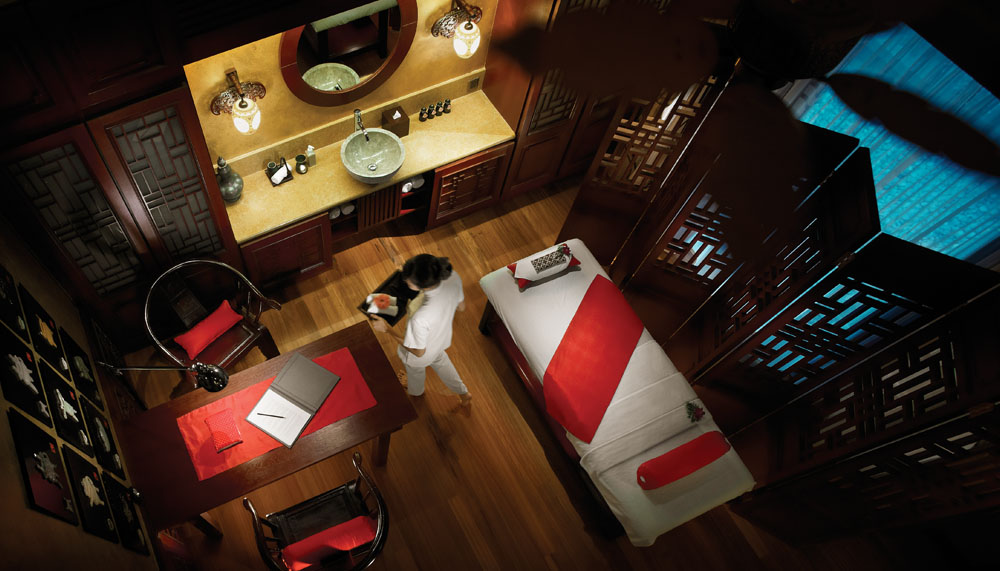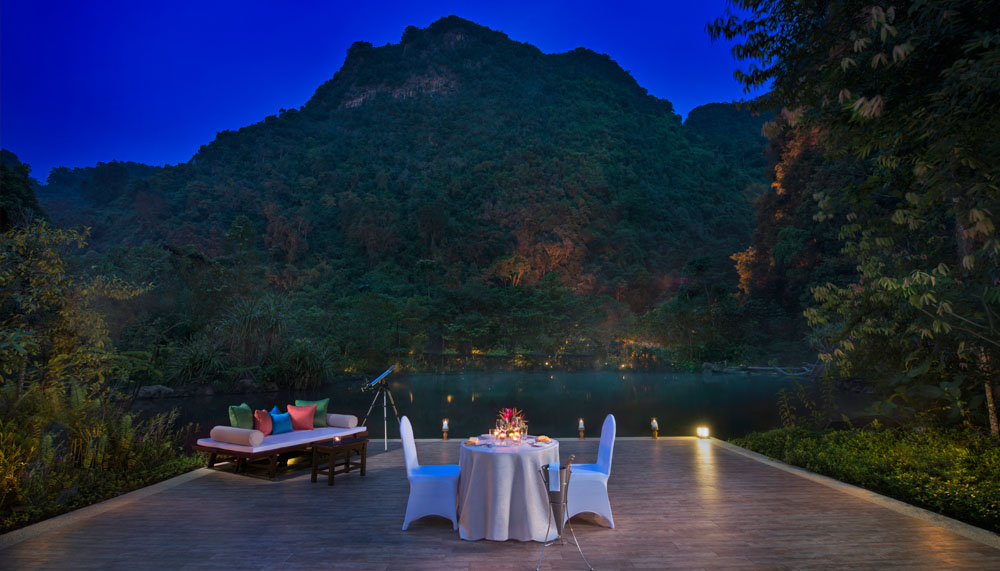 A more recent development here is the addition of 20 units of Lake Villas to the existing setup of 16 Garden Villas and nine Water Villas. These Lake Villas offer a generous living space of 872 square feet and are equipped with a private plunge pool and hot tub, with views overlooking the lake. Its top-of-the-line Garden Villa is sprawled across 2,800 square feet of space, and comprises a courtyard, private pool and the sunken Jacuzzi in which flows the natural geothermal hot springs water. Even here, you find carefully thought out enhancements from pillow menus and in-room audio of tranquil music, to 10cm thick feather-topped mattresses.
At Jeff's Cellar, the restaurant resides in a natural cave, which offer you a study of the long and meticulous process of nature's work in the towering stalactites, whilst a secondary cave becomes the natural choice for storing some phenomenal labels such as Chateau Lafite and Chateau Margaux. Here, a tasting menu (RM700 per person) lets you partake in Osetra caviar on blinis, foie gras on brioche, lobster risotto and M9 Wagyu sourced from Australia's Margaret River. Should you prefer to make your dining experience more private, the resort's recent Dine & Dream packages puts out a lavish food presentation by the geothermal lake, on an alcove with a panoramic view or in the comfort of your villa. A chef in attendance grills all manner of seafood and meats as you luxuriate in the extraordinary ambience, one which restores you to the equilibrium of perfect harmony with nature.