Not far from Venice lies Isola Santa Cristina, a little-known island in the Venetian Lagoon that is home to vineyards, orchards — and now, an exclusive-use villa for those in search of respite from the nearby crowds.
Though virtually unknown to tourists, Isola Santa Cristina holds a venerable pedigree as the private-island paradise of one of Europe's most renowned families. During the 1980s, Gernot Langes-Swarovski — the billionaire great-grandson of the famed jeweller Daniel Swarovski — purchased the island as a family retreat. It was here that he holidayed in an elegant villa alongside the island's ancient chapel and 74 acres of pristine land covered in fig, apricot and plum trees. This year, Langes-Swarovki's stepson, businessman René Deutsch, along with his wife Sandra, opened this magnificent hideaway as an exclusive retreat for Venice's most discerning visitors.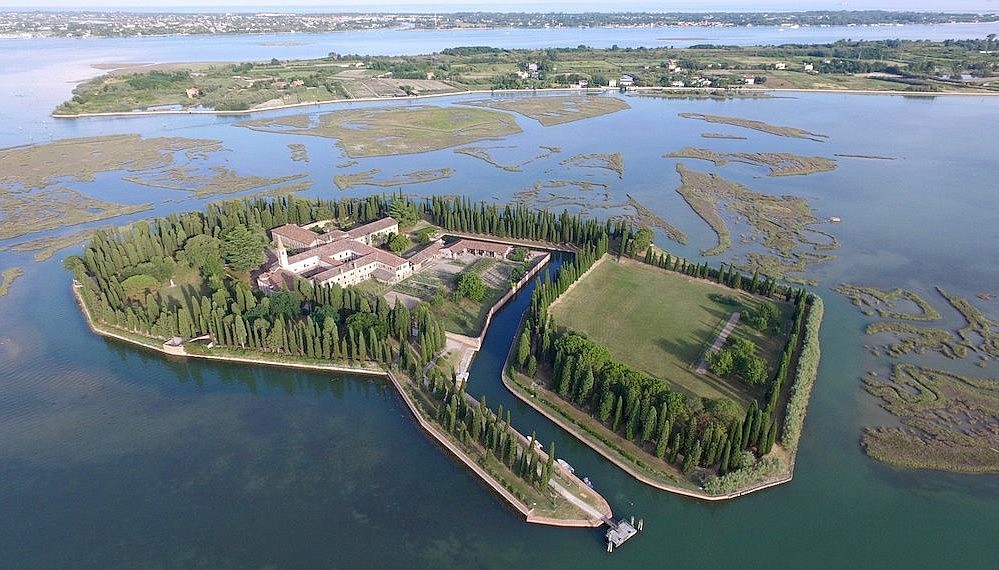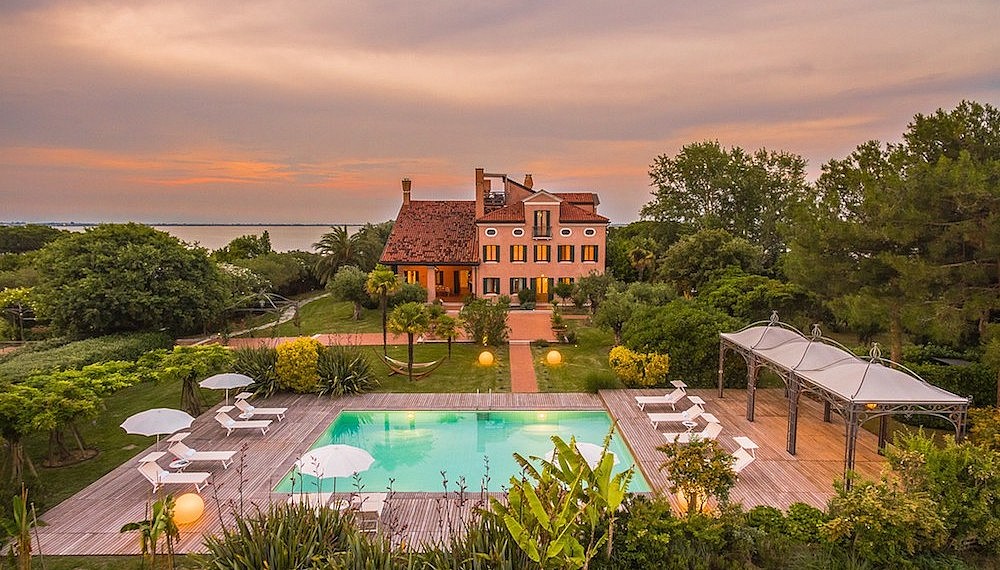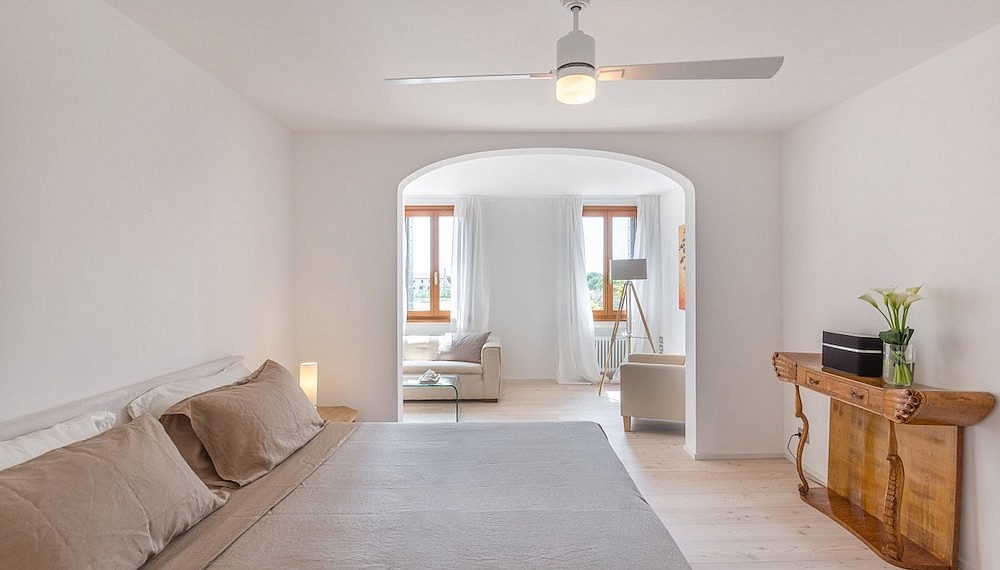 The Deutches have renovated the nine-bedroom Villa Ammiana with minimal furnishings, a collection of artworks from the Swarovski family collection, and meticulously restored historic details. There are no televisions in the guest rooms — only windows to frame the spectacular nature outside. Common areas are generous with custom-made crystal chandeliers (of course) and roaring fireplaces, while outside a swimming pool is surrounded by lush vegetation.
Isola Santa Cristina's guests trade the buzzing restaurants of nearby Venice — located a 40-minute boat ride away — for gourmet meals prepared by a personal chef, who makes use of the local bounty of moeche (lagoon seafood), produce and pasta for multi-course extravaganzas. Visitors also have access to the estate's speedboat for luxe lagoon excursions: for the perfect Venetian afternoon, head to nearby Mazzorbo island for a Michelin-starred lunch at Venissa before a leisurely afternoon on Isola della Rosa at the JW Marriott Venice Resort & Spa's sprawling gardens and Goco Spa.