riding the florida flow

If you haven't been to Miami lately, you might just have the wrong impression. These days, it seems that for every raucous pool party or DJ set in South Beach, there's a museum opening or new celebrity-chef restaurant to counter elsewhere in the Magic City. As the always-in-flux metropolis spreads out, claiming new territory on the mainland and reinventing old neighborhoods on Miami Beach, an evolving attitude — one that begs to be taken seriously — has clearly taken hold. Here's the best of what's new in this always-in-style city by the sea.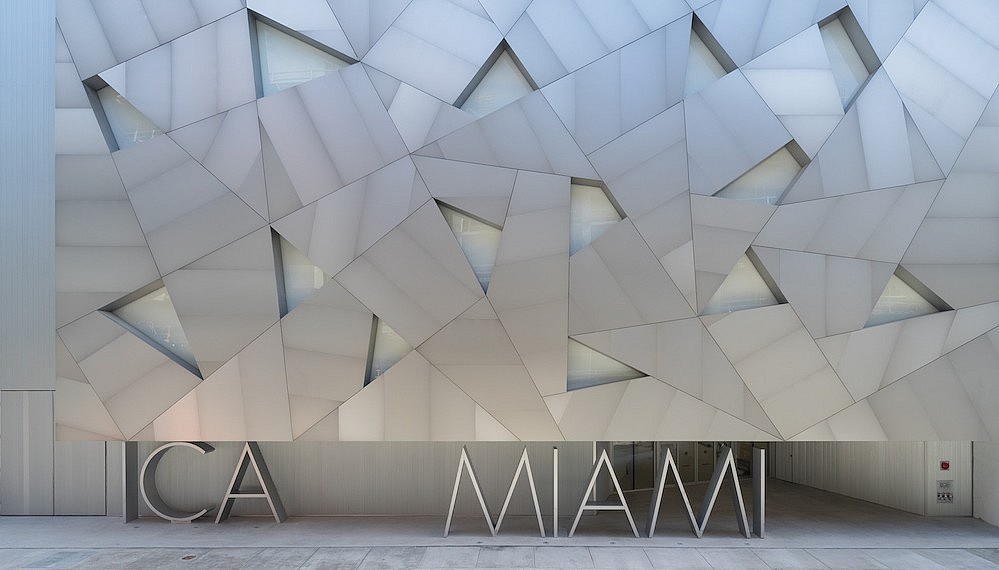 Institute of Contemporary Art, Miami
One could argue that Miami's cultural ascent began 16 years ago, when the first Art Basel arrived on its sandy shores, bringing artists, gallerists and collectors to a city whose own art scene had been percolating for decades. Held every year in December at the Miami Beach Convention Center (newly expanded), there is an impressive collection of freshly minted cultural establishments joining it, from the Institute of Contemporary Art, Miami — which opens its doors last December in the fashionable Miami Design District — to the Bass Museum of Art, which reopened last October following a 2-year renovation.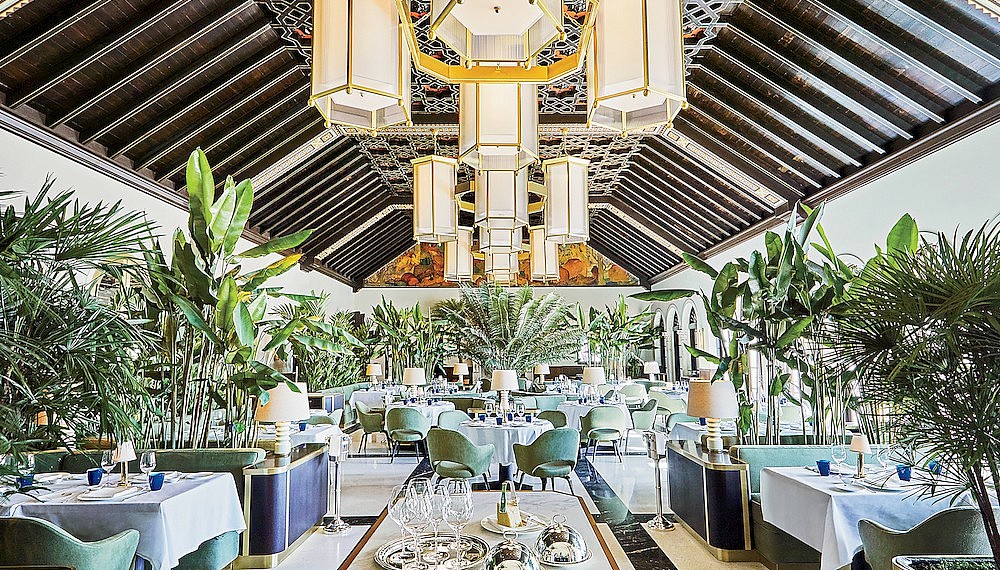 Four Seasons Hotel at the Surf Club
Miami's luxury-hotel scene has long been a hotbed for culinary greatness. Foodies can find Jean-Georges Vongerichten at the Edition, Gastón Acurio at the Mandarin Oriental, and José Andrés at the SLS. But the recent opening of the elegant Four Seasons Hotel at the Surf Club last March took the gastronomic gambit to a whole new level; the 77-room hotel is home to Le Sirenuse Miami, an outpost of the Amalfi Coast's Michelin-starred La Sponda, located in the famed Le Sirenuse hotel. Designed by the French architect Joseph Dirand, the restaurant and Champagne bar is a Miami-fied version of the original, with a slick onyx-green bar, oversize banana leaf plants and soaring art-deco chandeliers overlooking the beach. The cuisine, however, is perfectly Positanese (chef de cuisine Antonio Mermolia spent three months at Le Sponda to prepare), with such dishes as Mediterranean octopus and house-made linguine with clams making for the most coveted reservation in town. That is, until the next celebrity chef sets up shop: Thomas Keller, Joël Robuchon, Daniel Boulud and Nobu Matsuhisa are all working on projects for this year.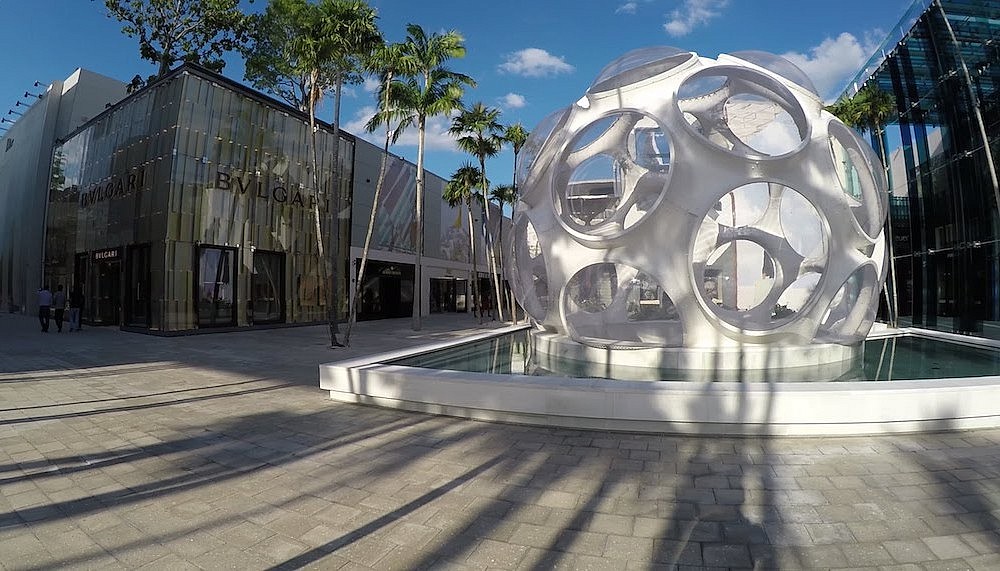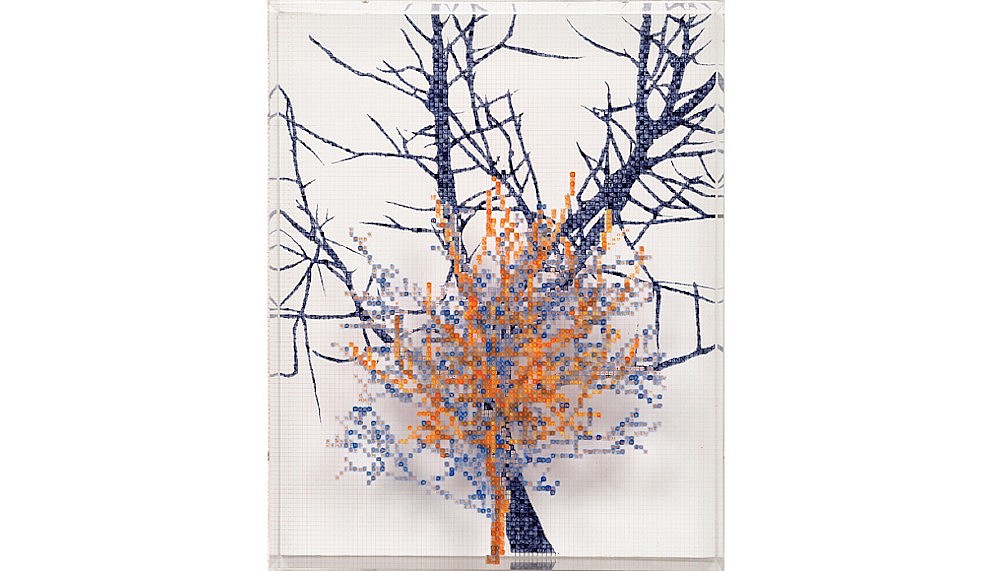 Miami Design District
Not long ago, Miami meant, almost exclusively, Miami Beach. But mainland Magic City is no longer just a gateway to its glamourous resort-lined island neighbour. A new spate of urbanism — albeit with plenty of palm trees to go around — is making waves in formerly struggling neighbourhoods like Wynwood and Buena Vista, the latter of which has been rebranded as the squeaky-clean Miami Design District. Populated by luxury flagships and of-the-moment restaurants, the district unveiled phase-two expansion late last year with the opening of the Institute of Contemporary Art, Miami, along with more shopping and dining options. Downtown is also luring locals away from the beach with new projects like the billion-dollar Brickell City Centre and the Phillip and Patricia Frost Museum of Science. And farther north, the MiMo Historic District, spread over more than two dozen blocks on Biscayne Boulevard, is filling up with its own stylish collection of shops, restaurants and hotels.