WHy the himalayan kingdom deserves its title as the land of happiness

Bhutan is The Land of the Thunder Dragon. Rooted in the founding of the Drukpa Lineage – the main form of Buddhism in Bhutan – the Thunder Dragon, or Druk, is the country's national symbol, appearing on its flag and on its national airline. At 5km in the air, it might seem that the Druk could be more than just an emblem. As Bhutan's southern plains bordering India – fed by mountain rivers that flow into the mighty Brahmaputra – give way to towering mountains, the landscape looks as if it has been scratched into existence by a mythical beast. Jagged peaks of mountains splinter across the panorama like thunderbolts, surrounding deep valleys clawed out of sheer rock. I get a close-up glimpse of this as my Drukair flight glides into the flight path towards Paro International Airport. A lone pure white stupa on a hill is visible in the window; not more than 20 metres away, it looks perilously close. But a bump, veer and drive later, and the plane – and the Druk on its livery – has come to a stop. Welcome to Bhutan.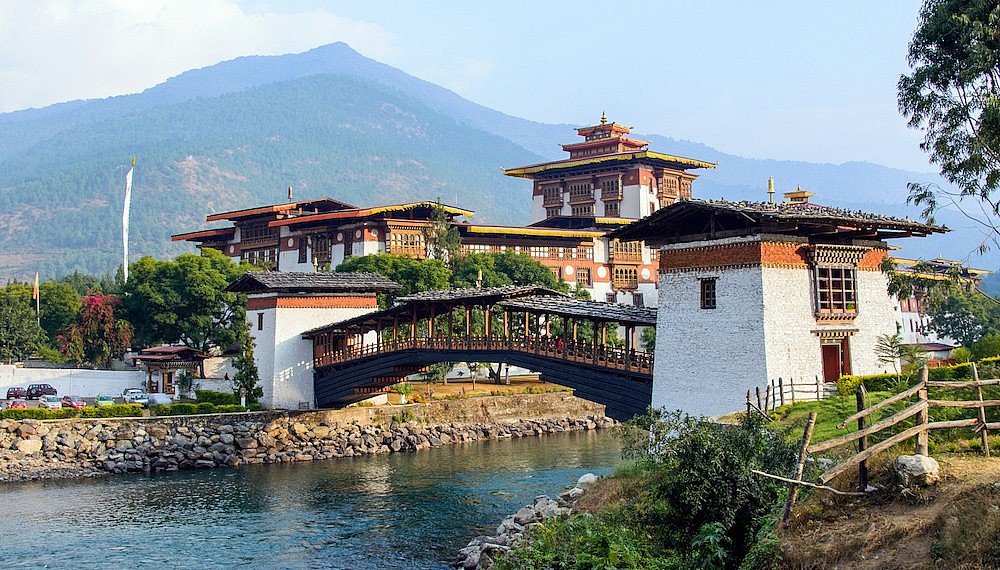 There's a red carpet rolled out. It isn't for me – though I'd like to think it will one day be – but for a far more important person seated at the front of the plane. The fourth king of Bhutan, Jigme Singye Wangchuck, affectionately known as K4 sits there. The architect of Bhutan's modern reforms and the creator of Gross National Happiness philosophy has flown home, not on a private plane, but in Business Class, on an aircraft piloted by his son-in-law, the father of Jetsun Pema, wife of the current king Jigme Khesar Namgyel Wangchuck (aka K5). As K4 walks off the plane with his surprisingly small retinue (and, I note, neatly side-steps the red carpet), the Bhutanese man seated next to me casually points out important figures – "That's the Prime Minister. And that K4's grandsons." In Bhutan, it seems, everyone knows everyone. The invisible fences that demarcate society are far more intangible.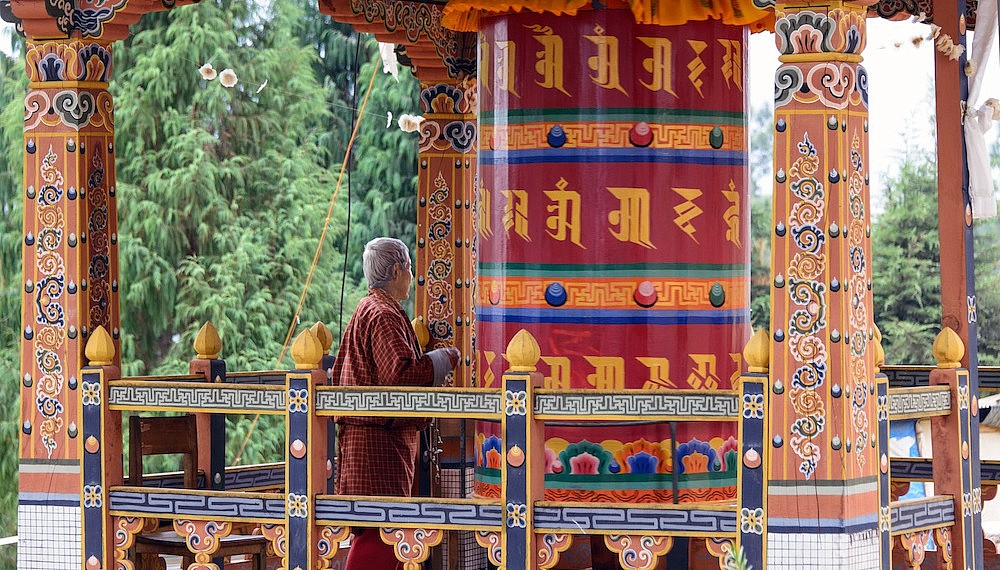 I encounter K4 again, now seated next to his son K5 in rugged 4×4, on the road from Paro to the capital Thimphu. In respect, we – my guides and I – obliged to pull to the side and bow our heads. There are no blaring sirens to disturb the still of the mountain air, and I actually glimpse K4 in his vehicle, with his window wound down halfway. It seems slightly surreal. But also poetic, because in a way, it is because of K4 that I am here. In the early 1990s, as part of his plan to introduce 'low impact, high value' tourism to Bhutan, K4 invited Adrian Zecha and Aman Resorts to consider opening a property in the Kingdom. Uniquely suited to each other, Amankora – combining the Sanskrit word for 'peace' and the Dzongkha world for 'circular pilgrimage' – opened in 2004.
Amankora is not just a simple resort. Just as Bhutan is a series of populated vales separated by vast mountains, Amankora is a series of lodges nestled in five of the most important valleys. Guests of Amankora (from US$1,450/RM5,615 per night) typically spend a week or more moving from one lodge to another – a circular pilgrimage, if you will – absorbing the diverse pleasures of a country that remains enigmatic to the rest of the world. Designed by Kerry Hill, the lodges differ subtly depending on the valley, but are united by their deliberate minimalism and the undefinable seclusion that characterises an Aman. Local building materials – stone, wood, soil – were used, with Hill opting for stabilised earth techniques as protection against the region's tectonic activities. The result is a familiar journey that still yields variations, like Monet's depictions of haystacks over different seasons and light.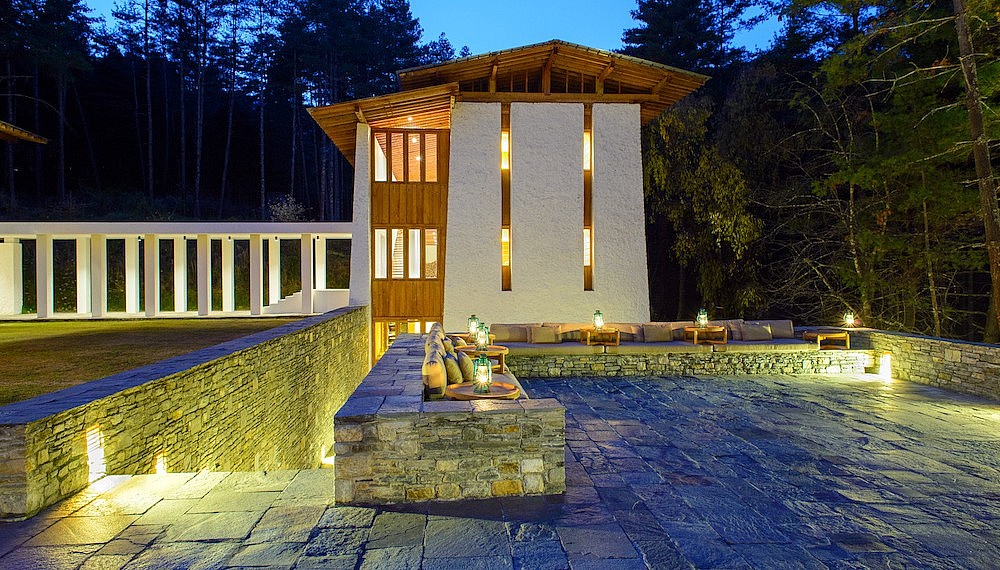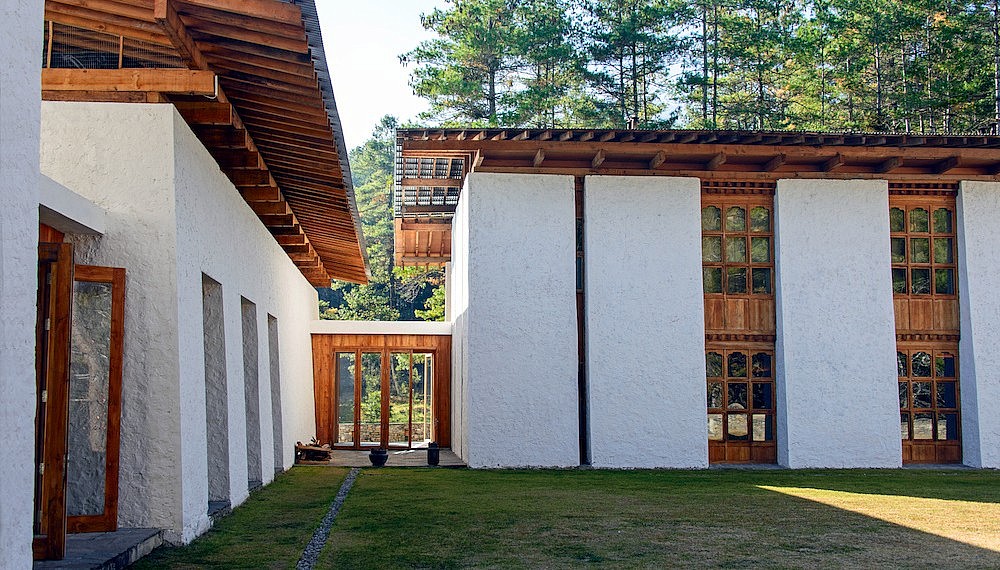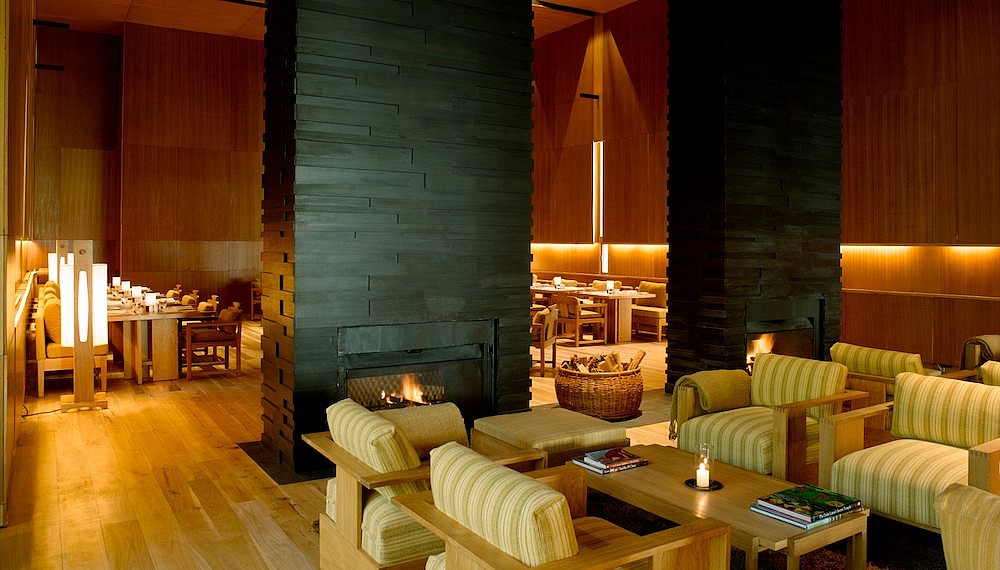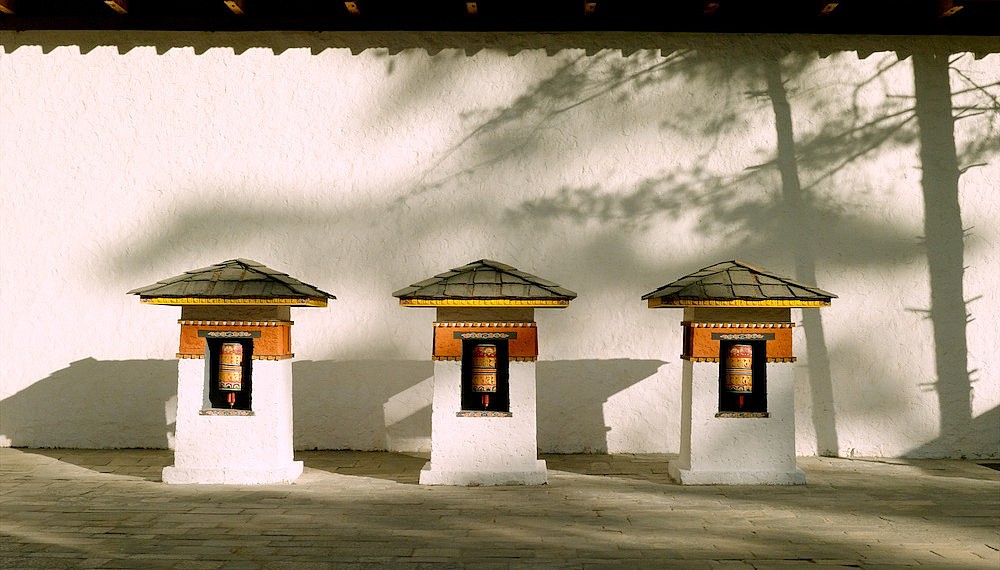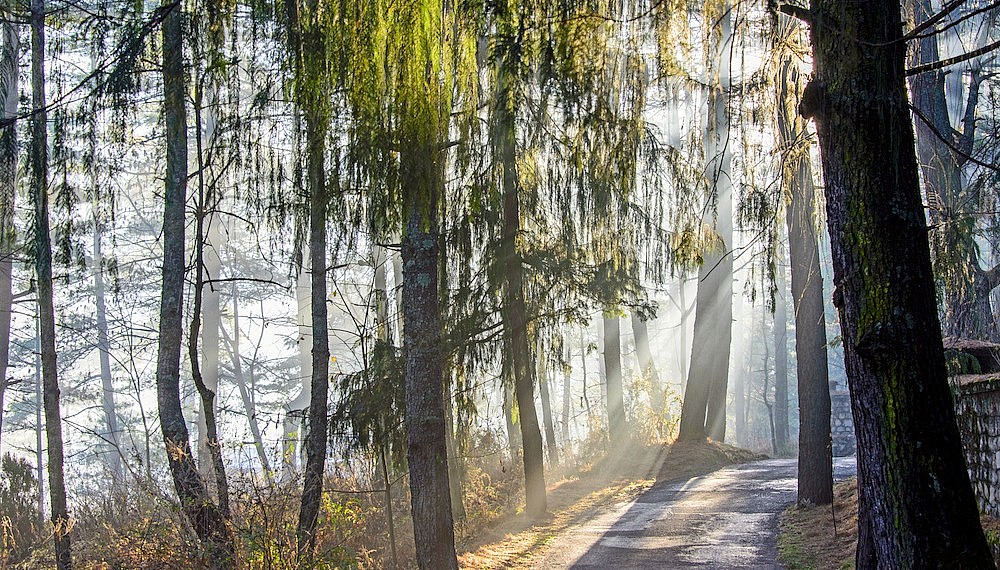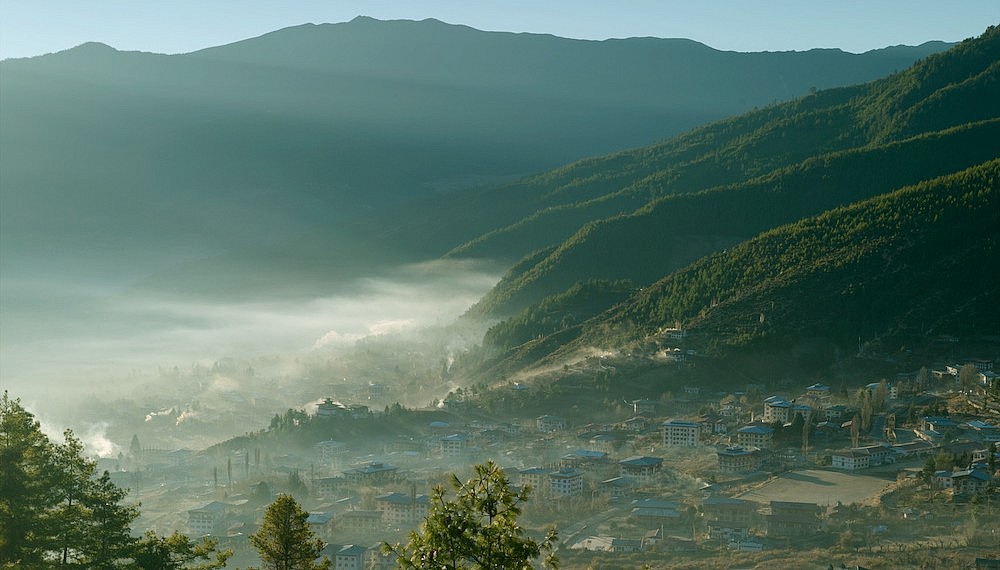 The Thimphu Lodge is where the Amankora journey usually begins. Nestled within the capital city's hillsides, Thimphu seems formidable at first – resembling a hushed monastery with steep white walls and gabled roofs. That cloistered, ascetic feel, however, evaporates across the room threshold. A basket of pine cones brings the forest – visible through the generous windows – into a warm, welcoming space that saps lethargy away. A welcome note – printed on handmade paper, a Bhutanese specialty – welcomes me 'home.' It certainly feels that way, if home was where hot water bottles magically appear in my bed on a chilly night.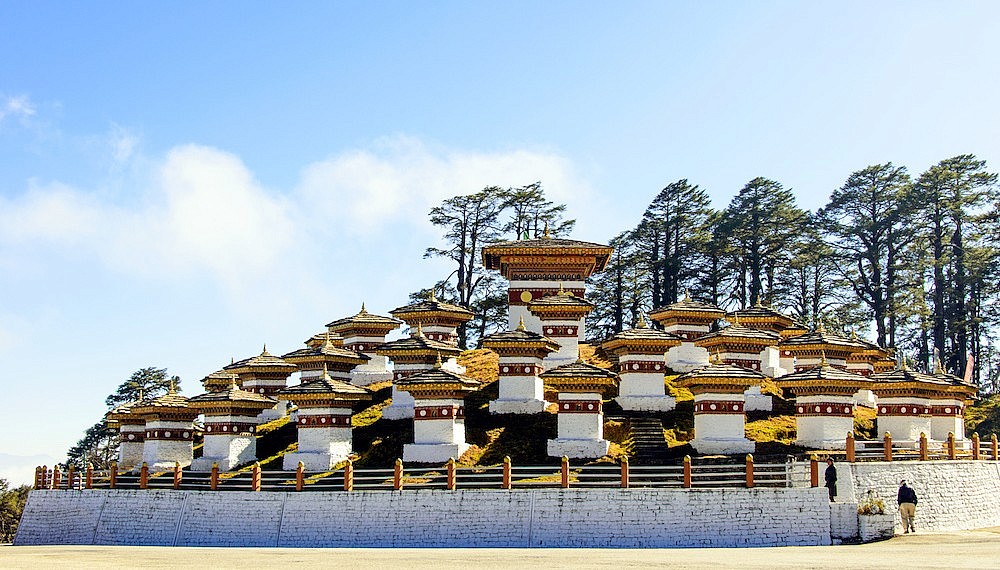 Personal requests made at Thimphu – an ironing board, a dehumidifier – are relayed to the other lodges. Across the spectacular Dochula Pass and its views of Bhutan's snow-capped portion of the Himalayas to the Punakha Lodge, and those items are already waiting in my room. Nestled at a lower elevation than Thimphu, the subtropical climate in Punakha is rich and fertile. Requiring a walk over a bridge spanning an iridescent blue river and a buggy ride up to a lovingly-preserved farmhouse built by a former Je Khenpo (Chief Abbot), Punakha is just gorgeous. The rooms – clad within stone walls of a burnt siena shade – are warmly familiar, but Punakha is my favourite of the three lodges I visited because sipping butter tea next to a roaring fire in the shadow of the beautifully restored main building (which houses the restaurant) while the sun sets over golden fields and random horses from nearby meadows canter pass is an irreplaceable je ne sai quoi moment.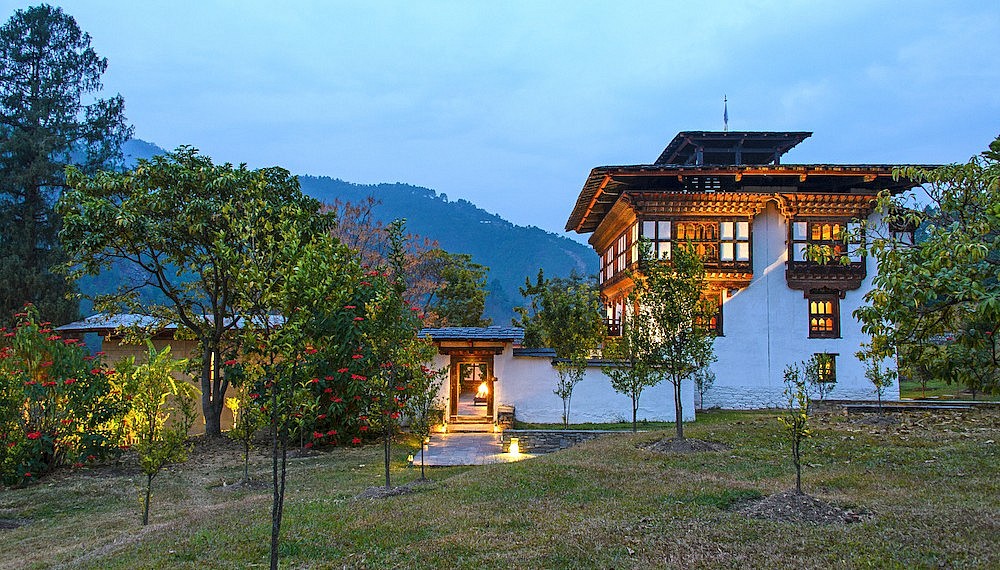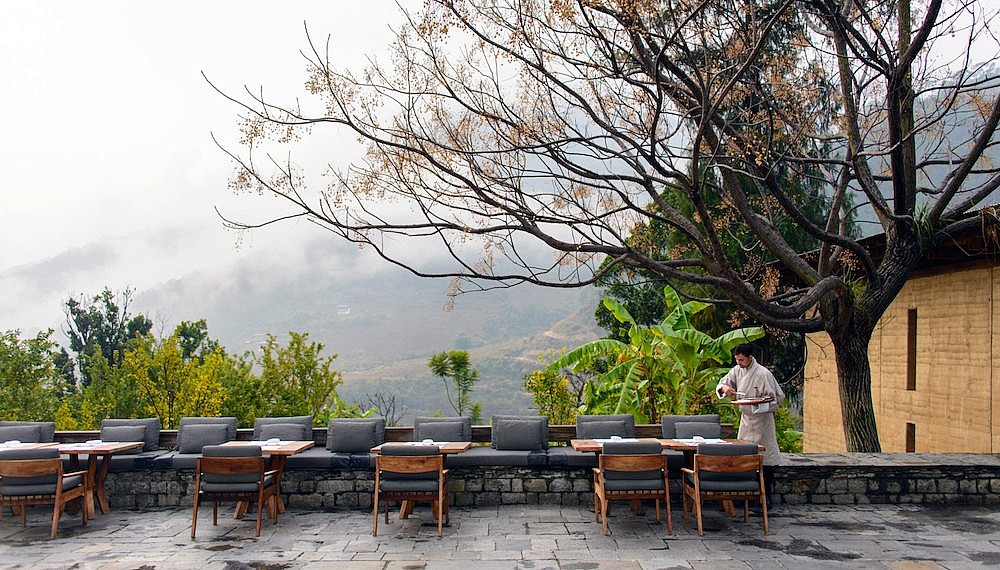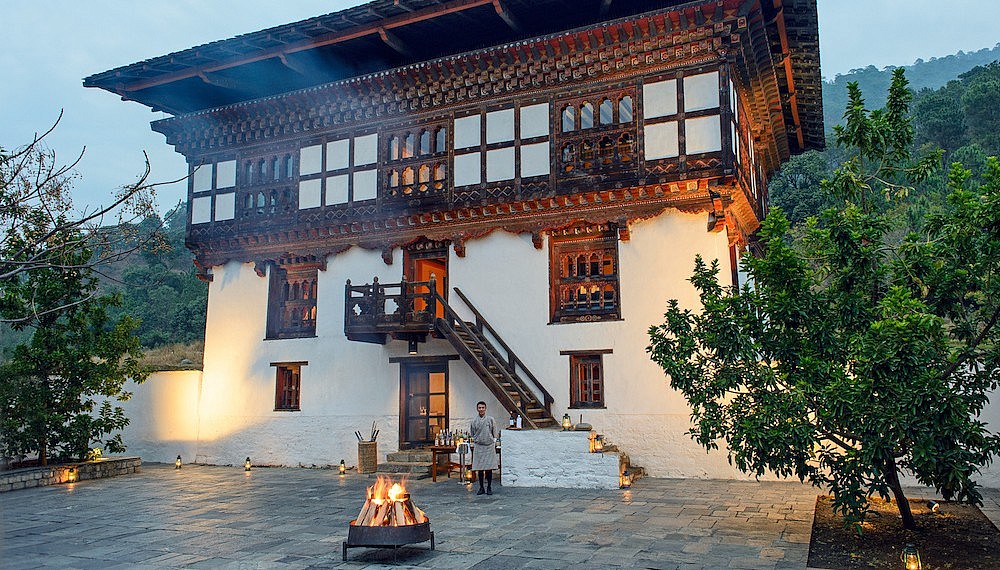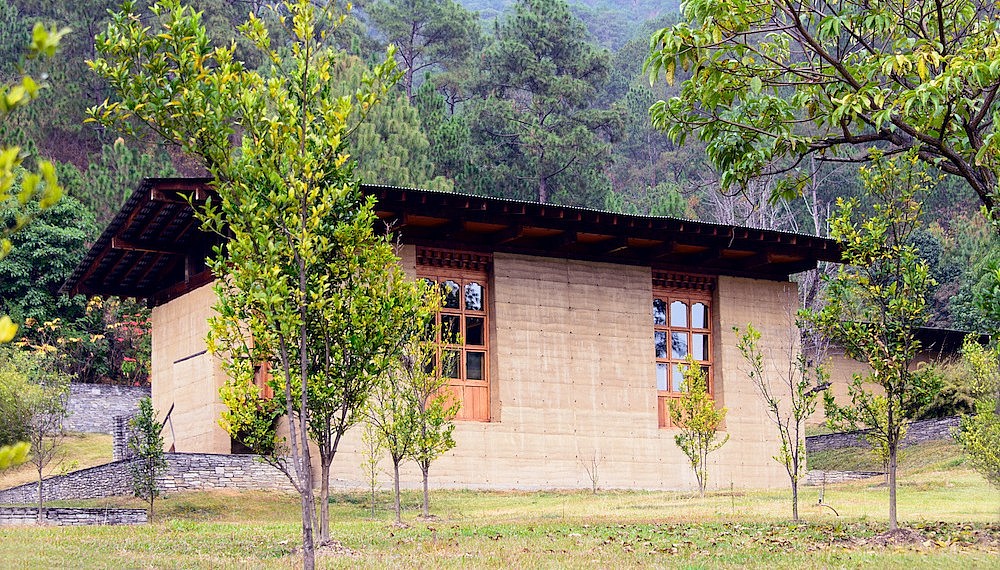 Further east, past the sacred and supremely picturesque Punakha Dzong (where the Kings of Bhutan are coronated) are Amankora's pine-encircled Gangtey Lodge and the apple-scented Bumthang Lodge. That, however, is a trip for another time though, as I return westwards towards Paro. It is a long journey – broken by a simple family-style lunch with my guides at a farmhouse and a quick souvenir stop – but there is Aman-style comfort promised at the end. On the way, I glimpse Paro Taktsang – the famous Tiger's Nest Monastery that clings precariously to sheer cliffs that I would gleefully scale the day after – but the view for the evening, however, is the crystalline sky from the lounge of Paro Lodge. An inconspicuous stone wall on the highway (next to one of Bhutan's hilarious cautionary road signs – 'If you are married, divorce speed!') marks the path to Paro, preceded by hushed forest. The largest of the lodges, Paro is where you can ease the pain of muscles tired from trekking up a mountain with a traditional hot stone bath, where red-hot volcanic stones are plunged sizzlingly into a pool scattered with the medicinal Khempa herbs. Scalding at first, it soon gives way to warm pleasure, especially when my view is an immaculate copse flowing with crisp winter air.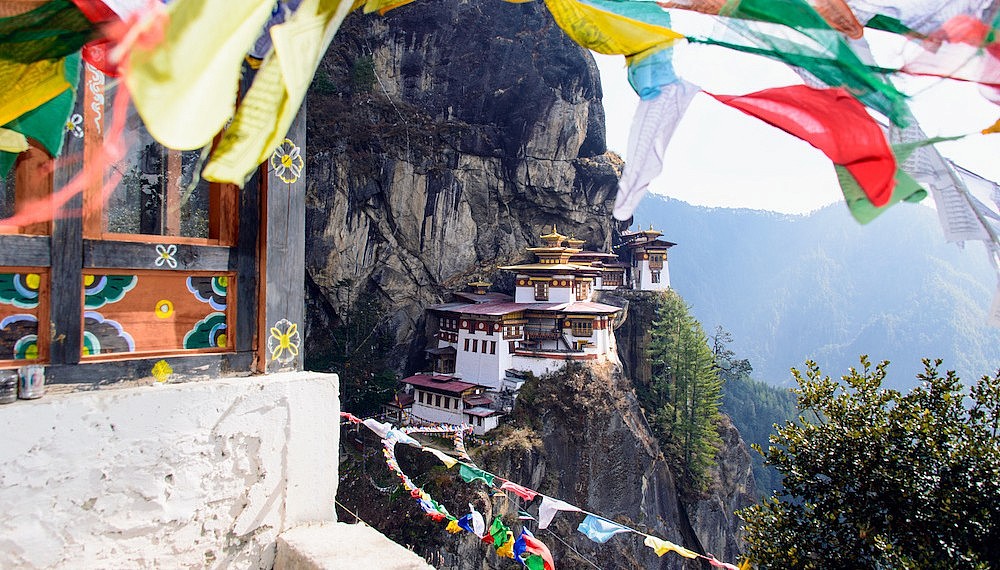 The views are stunning, but what really elevates the experience is the Aman brand of Goldilocks attentiveness – not too much, not too little, but just right. One of my travelling companions was recovering from a flu; every time she coughed, an Amankora staff would teleport into view, offering an invigorating cup of ginger tea or a warm woollen blanket. A private riverside lunch at Punakha turns into an excuse to wander around a forest clearing barefoot, as Amankora has thoughtfully spread layers of pine needles on the floor, creating a wonderfully soft carpet to enjoy a barbecue picnic on. Each lodge has its own signature spa treatment – a Holistic Facial at Punakha Lodge, a Hot Oil Head Massage at Thimphu Lodge – and calming deftness of the therapists sent me to into sleeping bliss at several points, which is high praise indeed.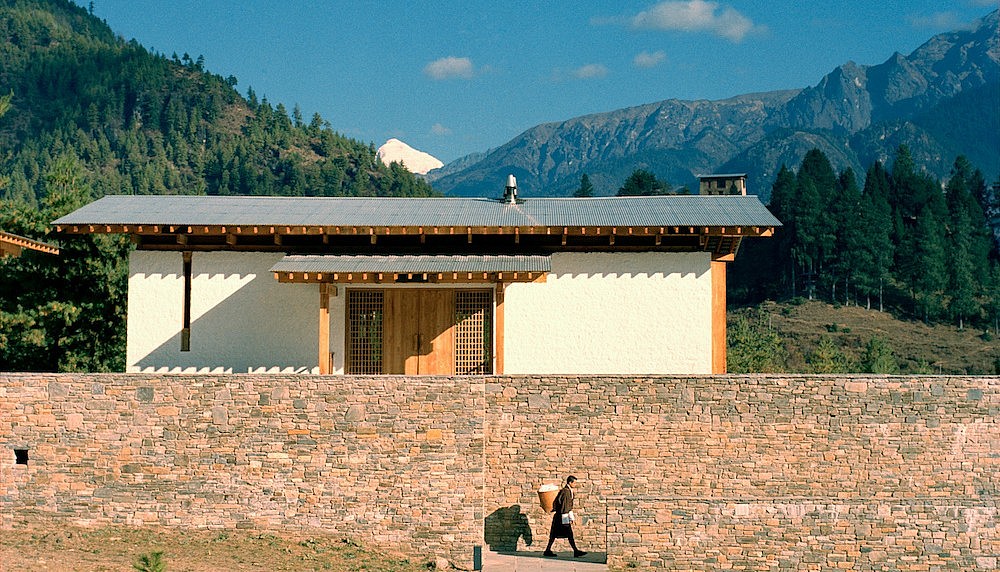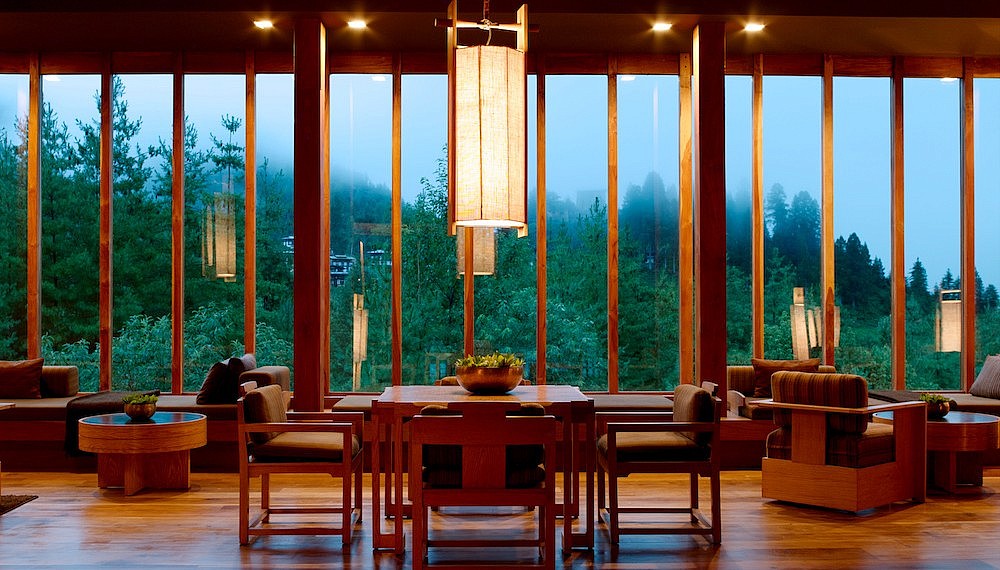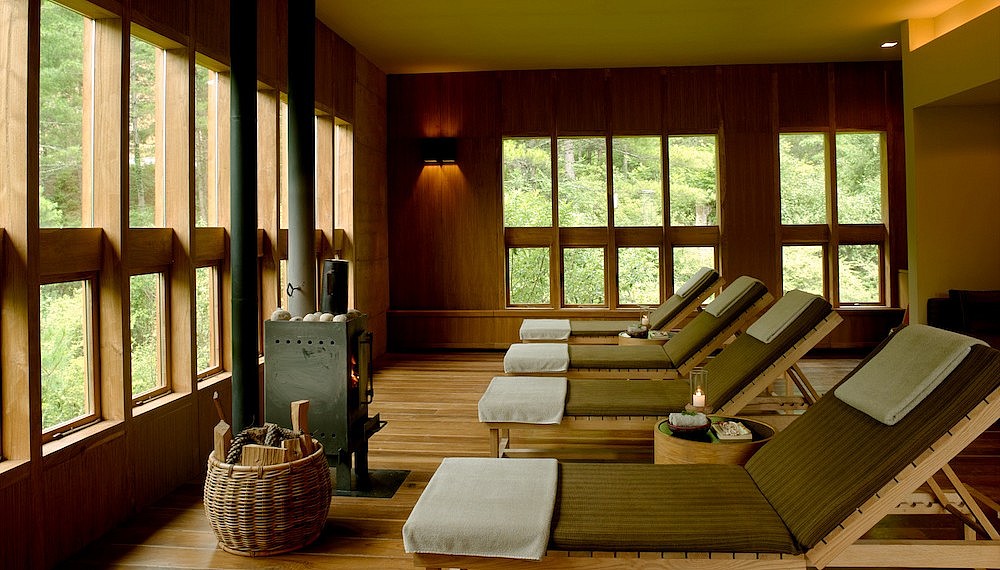 I've become accustomed to nightly gifts – prayer bells, a short story collection – while at Amankora, but the final evening was something special. A gho, the traditional Bhutanese robe for men, is laid out on the bed – an Amankora tradition to 'leave a piece of Bhutan in your heart.' It isn't easy to put on, and surprisingly snug when I enter the dining room in it. Menus at the Amankora lodges balance traditional recipes and international fare, and at this final dinner, it seems appropriate to choose a Bhutanese platter. Hearty and healthy with liberal use of yak-derived dairy products, the meal is centred around the fiery staple ema datshi (stir-fried chillies and cheese), eaten with red rice. It's simple, it's unpretentious and it's just lovely; which is what I think of when I think of Bhutan and the people.
There is no red carpet on the tarmac for the flight home, nor a royal passenger; just a realisation that a week in Bhutan and at Amankora has been enough to raise my own Gross National Happiness. True luxury is a feeling, undefinable and unquantifiable. That feeling is everywhere in Bhutan – from the quiet corridors of ancient monasteries to the silence of a serene pine forest punctuated only by the sound of a babbling brook. Bhutan is special. Very, very special. May it always stay that way. And as the Drukair plane takes off and starts to soar above a vista hewn from the mighty claws of the Druk, my heart feels a little heavier. I'm missing 'home'.
Drukair – Royal Bhutan Airlines flies to Paro International daily from Bangkok Suvarnabumi and seasonally from Singapore Changi. For schedules and tickets, check www.drukair.com.bt or www.drukair.com.sg