a colourful character

On a recent morning in New York City-based jewellery designer Deirdre Featherstone stands behind two showcases and assesses the riot of opal jewels strewn across the counter. "There's boulder, Queensland, Koroit, Lightning Ridge," says the owner of Featherstone Design, listing the multiple varieties of Australian opal. "And I've recently started to appreciate Coober Pedy. They're subtler, and, you know, subtlety is not my strength."
She has a point. On this day, Featherstone pairs a casual black cardigan with silver-sequined leggings that look like a deconstructed disco ball. Her signature style includes eyeglasses in vibrant hues, swinging earrings, a stack of platinum bracelets, a bevy of diamond-and-platinum rings and a necklace that pays tribute to her 19-year-old daughter, Catherine, in opals and diamonds.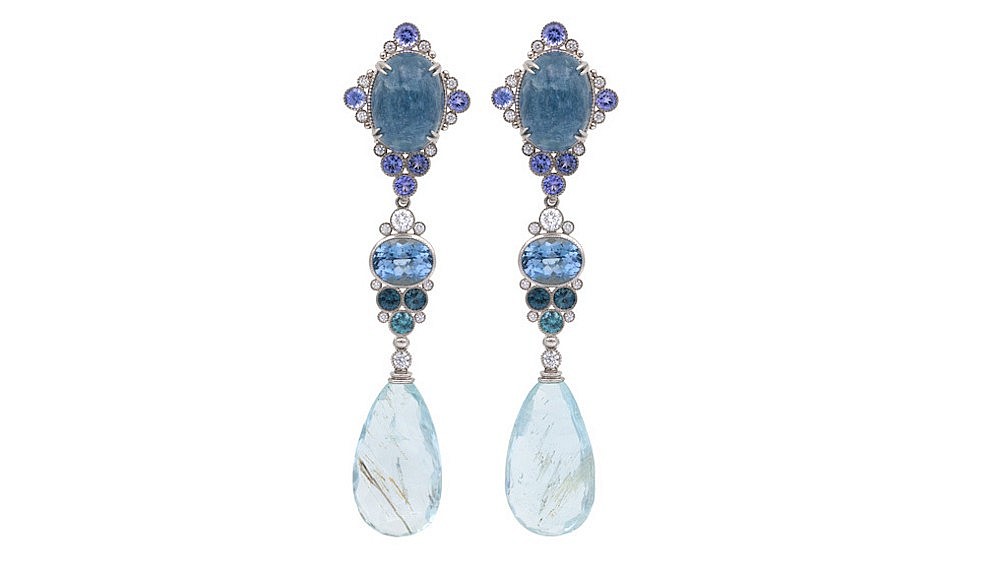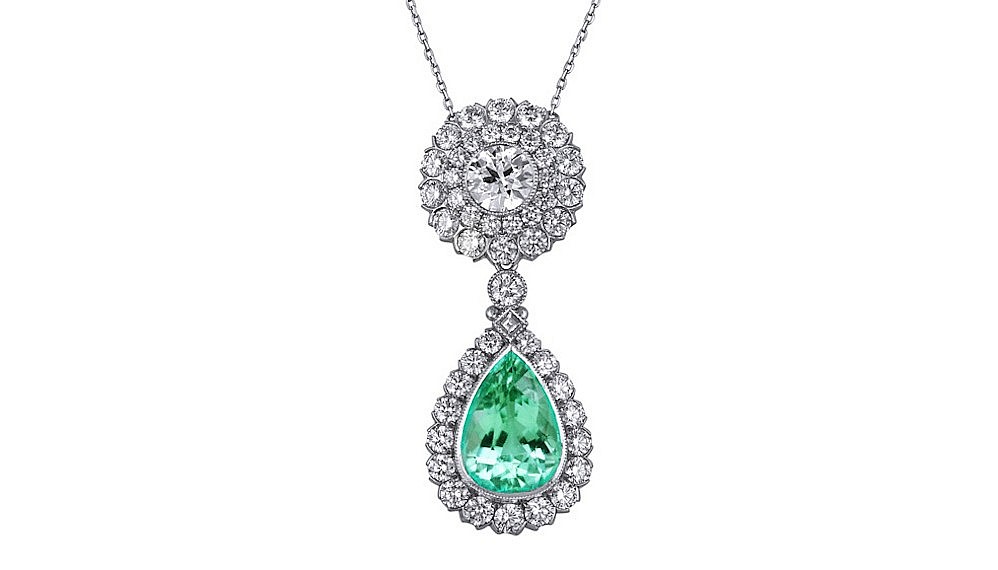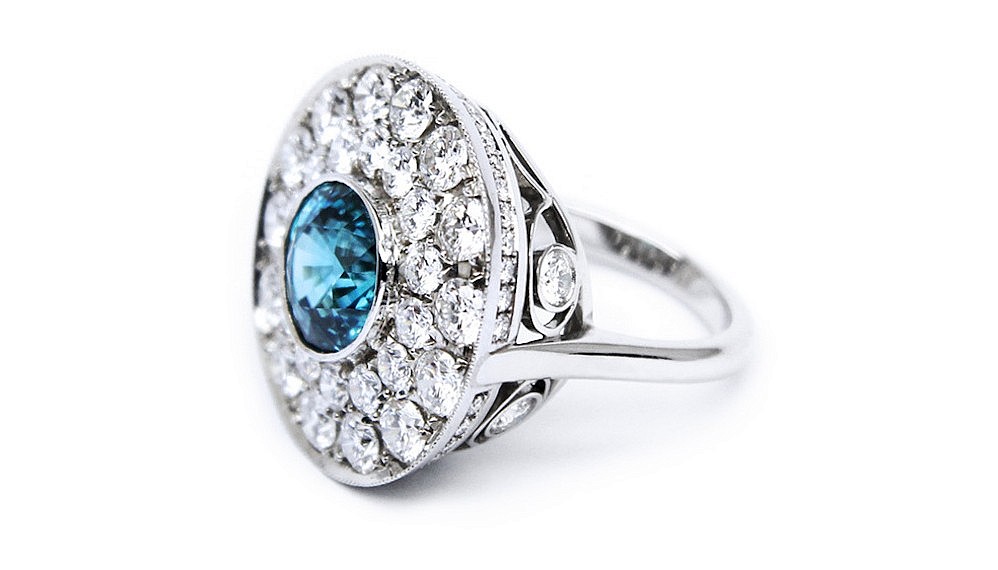 Even though Featherstone, a longtime private jeweller, "never had any interest in doing retail," according to publicist Jill Licata, she tried it on for size last spring with a trunk show at Bergdorf Goodman that quickly expanded into a permanent concession. She's clearly revelling in the experience. "I thought I was going to lose the step where you have that conversation with a single client," Featherstone says. "But I'm not missing one single thing. This is the same experience you have down at my studio."
For those unfamiliar with Featherstone's Tribeca studio or her collection, the key to her style is her obsession with bright, saturated gems in exceptional qualities. Opal may be her favourite stone, but pearls, sapphires, spinels, tourmalines, turquoise and zircons all feel perfectly at home in her Kaleidoscopic collection — and even in the same piece.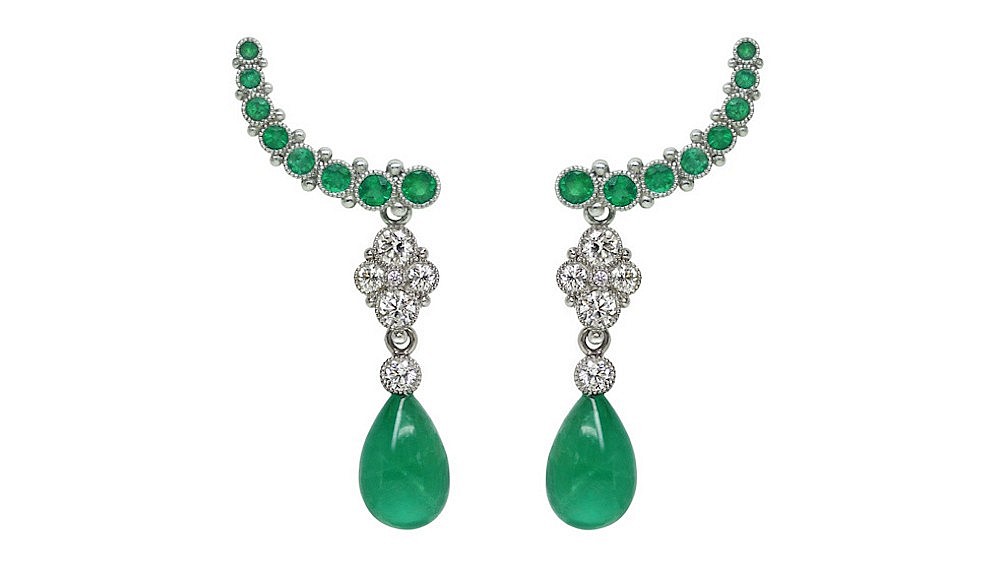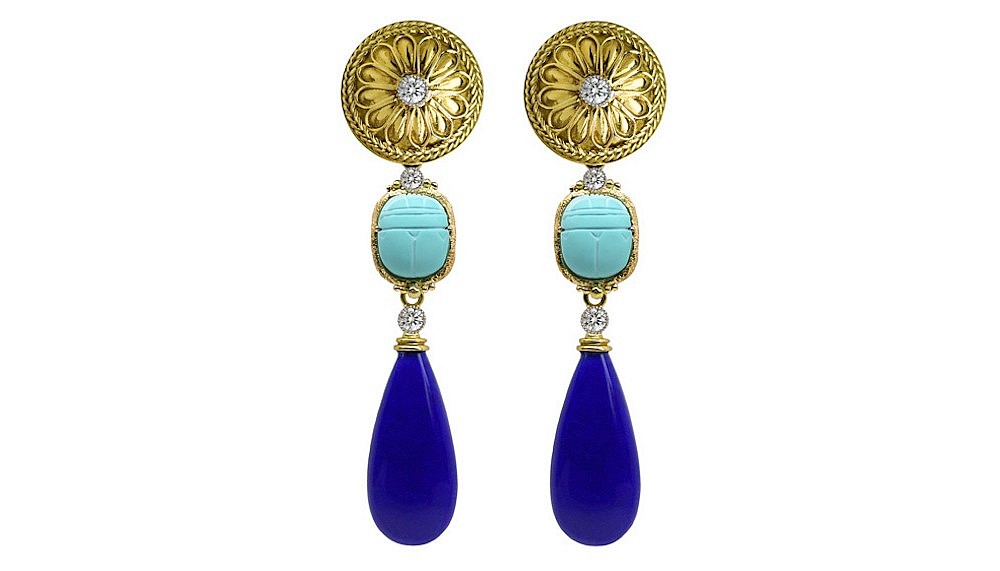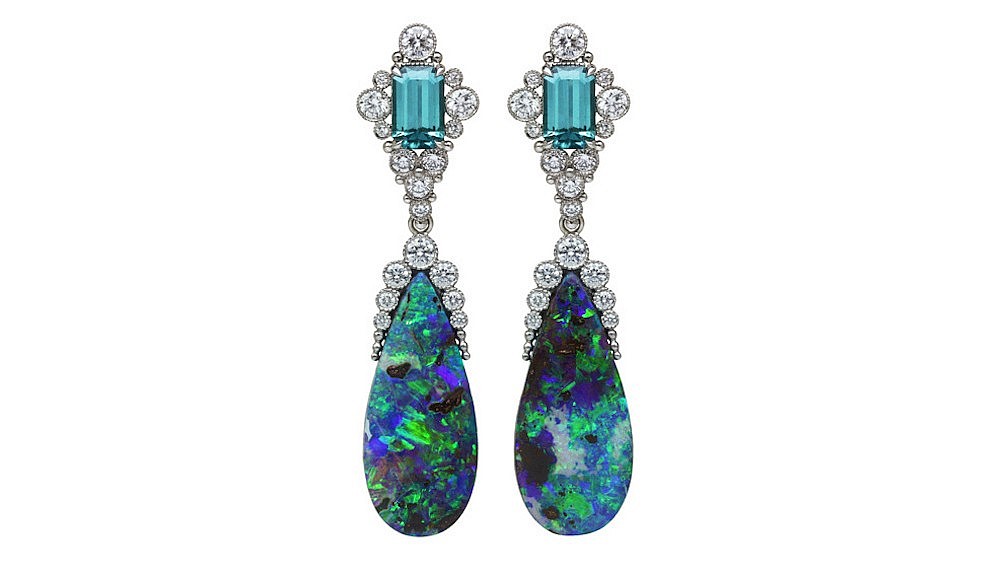 The line boasts a few recurring themes: the first is milgrain detailing that lends her work a Deco vibe. The second is matched pairs, and the third is convertibility. "Everything comes apart," Featherstone says, demonstrating on a pair of long earrings that break down into "tops, bellies, and bottoms," freeing the individual gem-set components to be used on other pairs, pendants or pins. Clients are encouraged to purchase bits and pieces, as needed.
"What appeals to people about my collection is that it starts conversations," Featherstone says. "But the conversations are: 'Oh that's really interesting, tell me about that.' They're not the same conversations as when someone's wearing a 25-carat diamond ring."