The berezutsky twins get into a pincer formation with a restaurant dedicated to russian crabs

There are, reportedly, about a hundred species of crabs that live in Russian waters. Not all of them are commercially viable as catch or even as food, but of those that are, most are represented at Wine and Crab, a restaurant that eschews esoteric single-word names in favour of a title that blithely spells out its purpose. Located in a historic building on Moscow's Nikolskaya – a prized address on a street that leads to the Red Square – the restaurant is huddled within a warm basement interior under a domed turquoise interior, spilling out into al fresco options when the summer sun rises.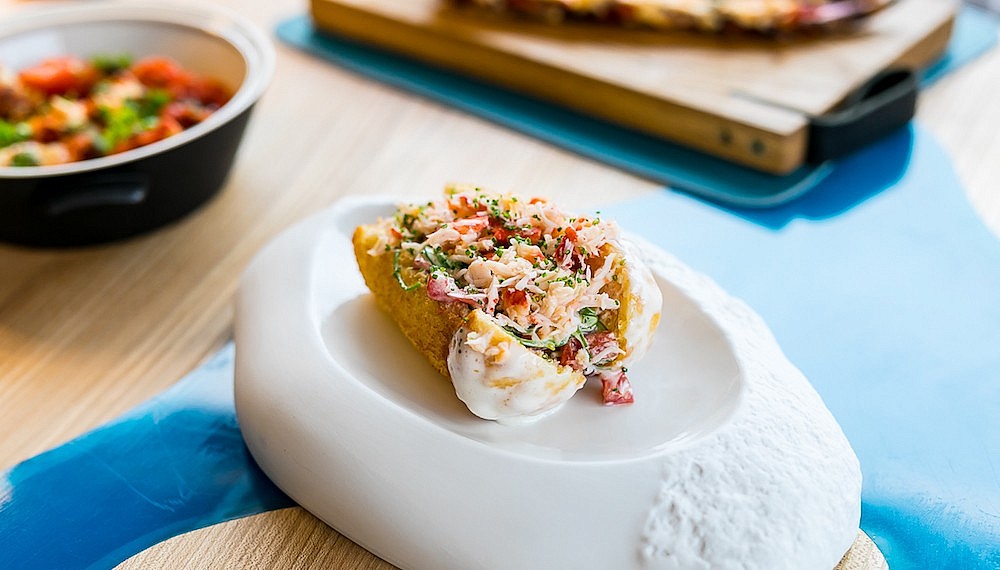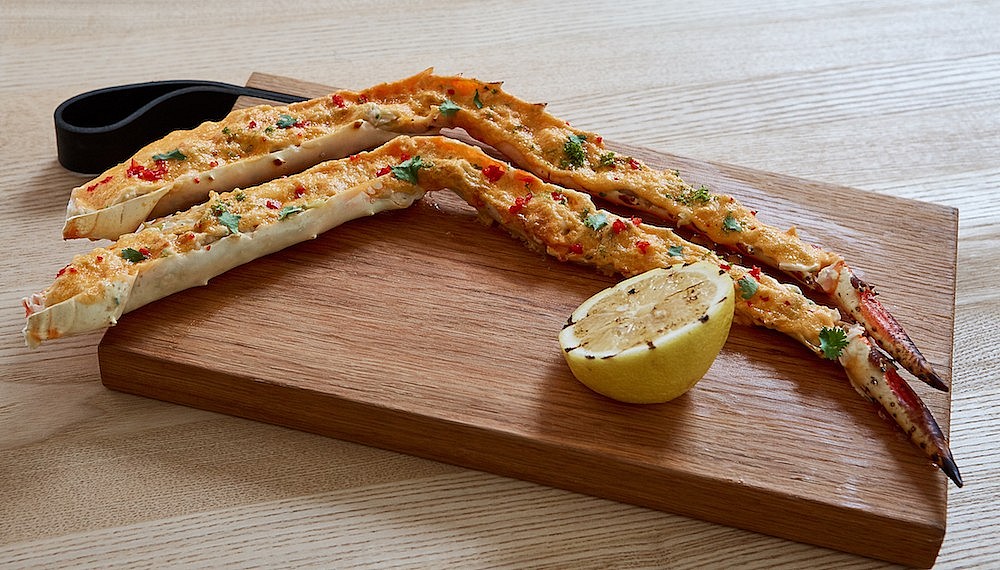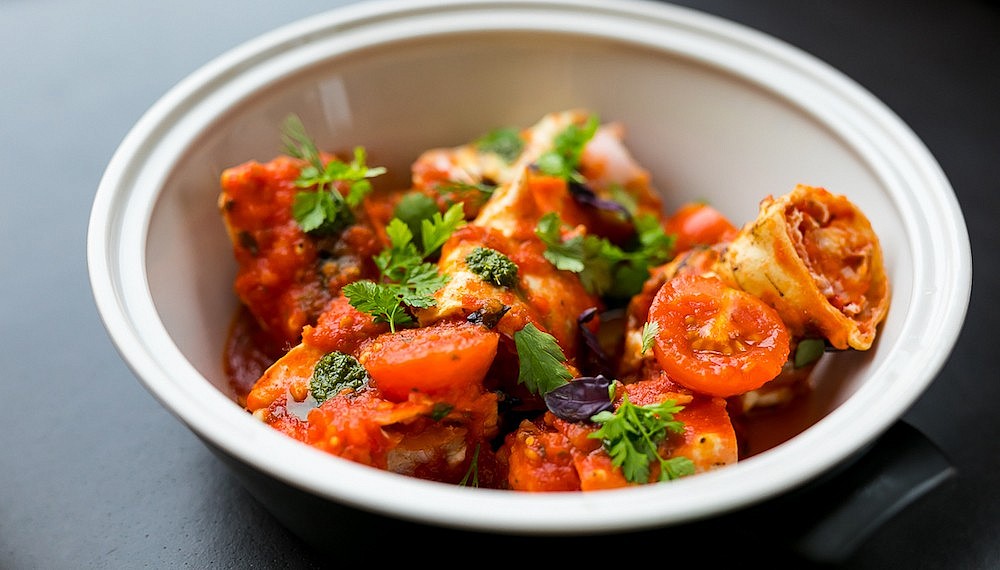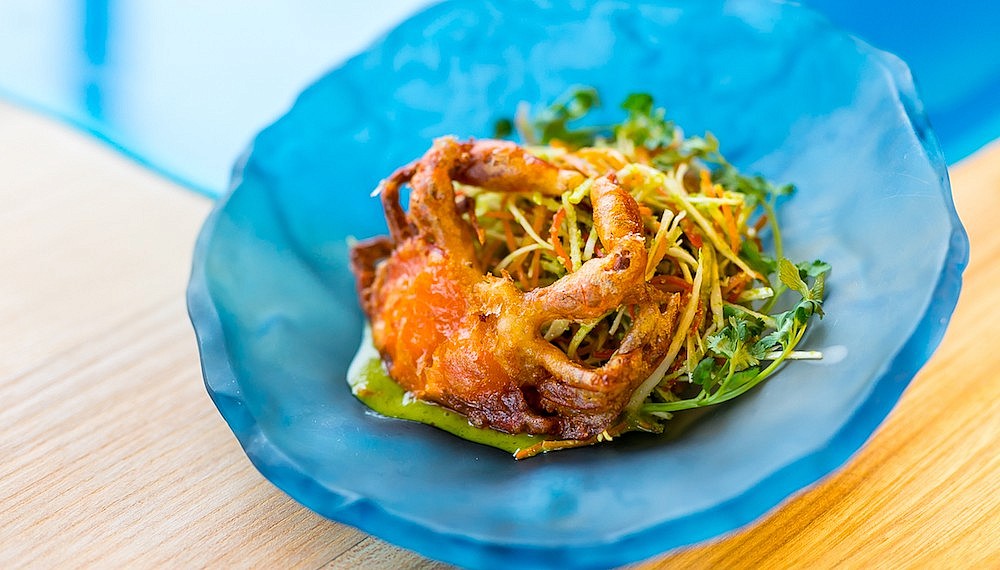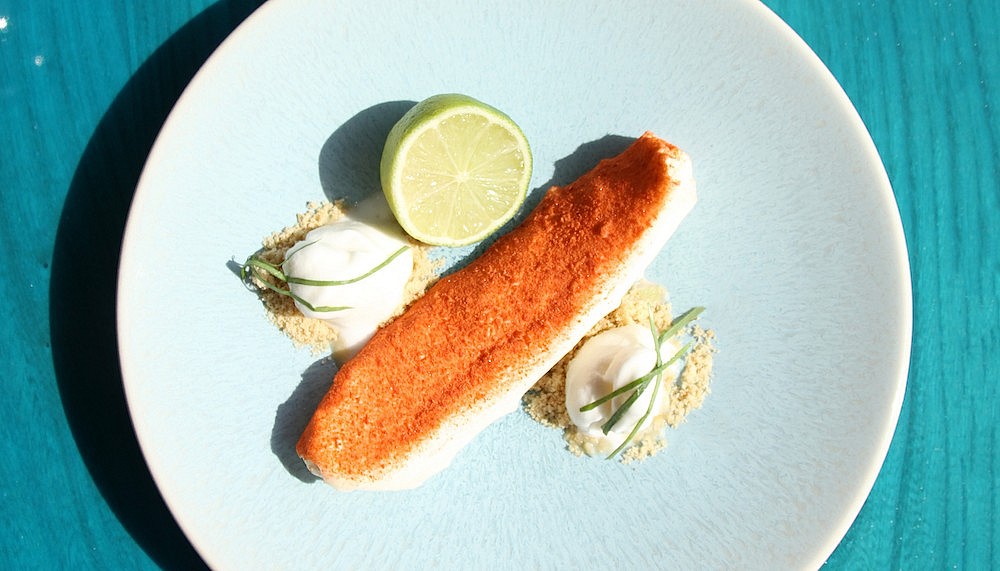 Helmed by identical twin chefs Ivan and Sergey Berezutskiy – who recently opened the lauded Twins Garden Moscow – Wine and Crab takes an all-Russian approach to its menu, just like its sister establishment. Depending on the season, between seven to nine varieties of crabs are on offer, scampering slowly in tanks in view of diners – Snow, Kamchatkan King, Murmansk King, Helmet, Spanner, Blue King, Hanasaki, Spiny and Hairy Crabs. These are presented in ways that are traditionally Russian – like spicy adjika, where Kamchatka King Crab meat is cubed into a Georgian sauce of red peppers and garlic – or delightfully modern – like the 'wine-baba', a play on a lobster roll that contains flaked Kamchatka King Crab and tomatoes in a bun baked by interpreting the recipe for rum baba, substituting rum for wine. The Parcel from Kamchatka – the eastern Peninsula provides some of Russia's freshest seafood – contains portions of Snow, Blue and Blue Swimmer Crab steamed in a paper, given an Asian twist with chilli. The crustacean is interpreted in over twenty ways in the menu, and can also be served steamed or baked plain. It is Heaven for those that love the taste of the prehistoric creature, and we certainly do. For those that prefer some variety – or, God forbid, are allergic – there is other seafood available, including prawns, scallops and octopus, as well as land-based options like chicken and beef.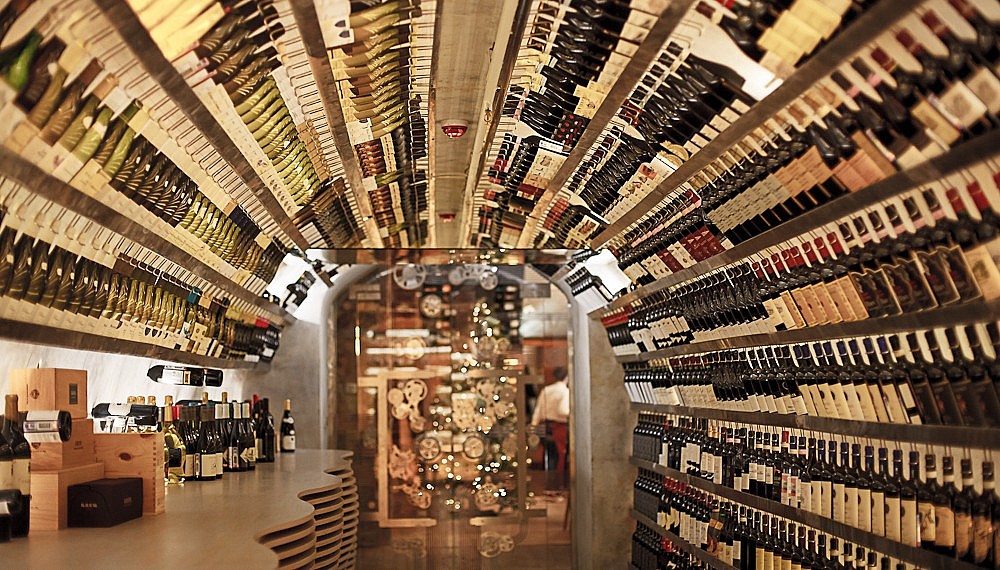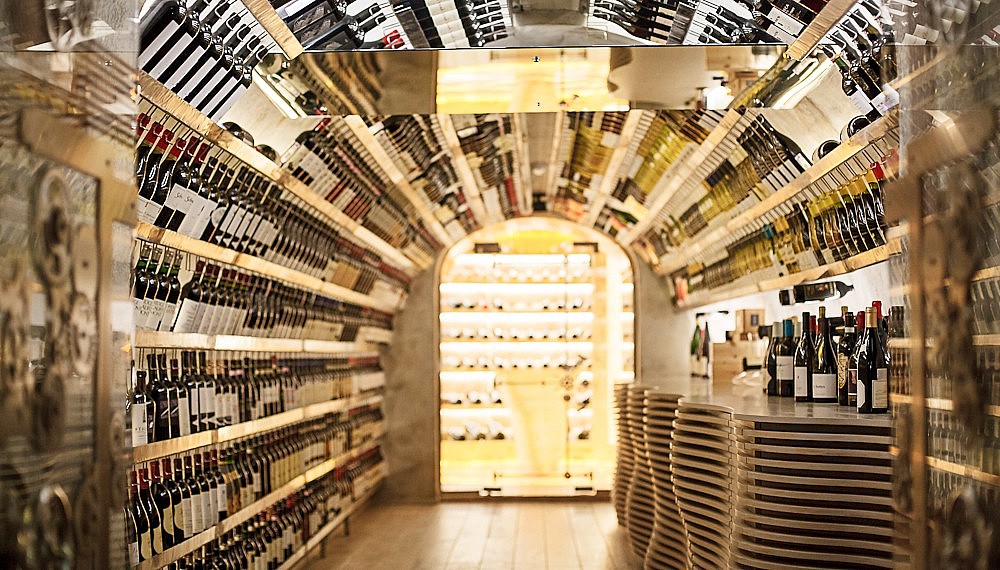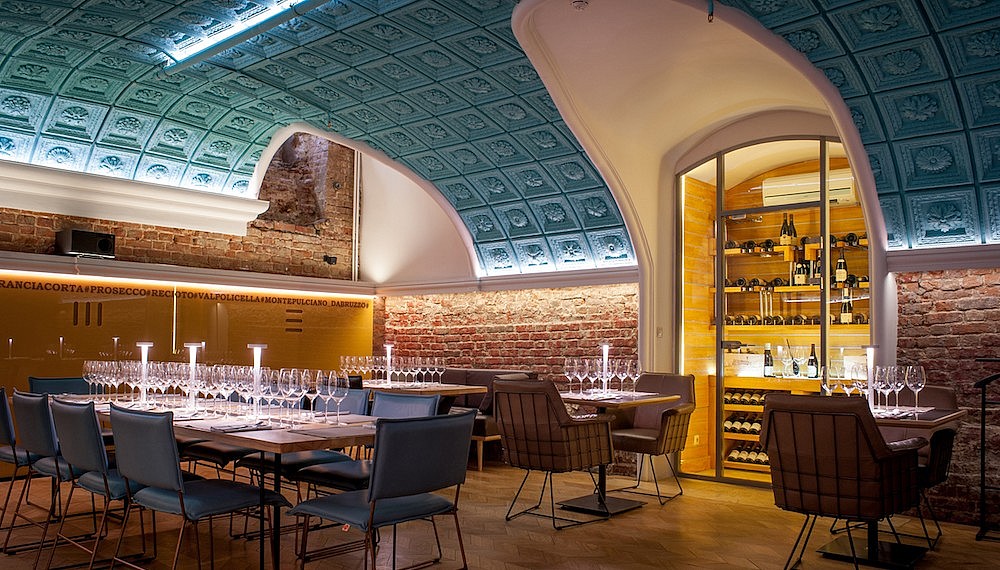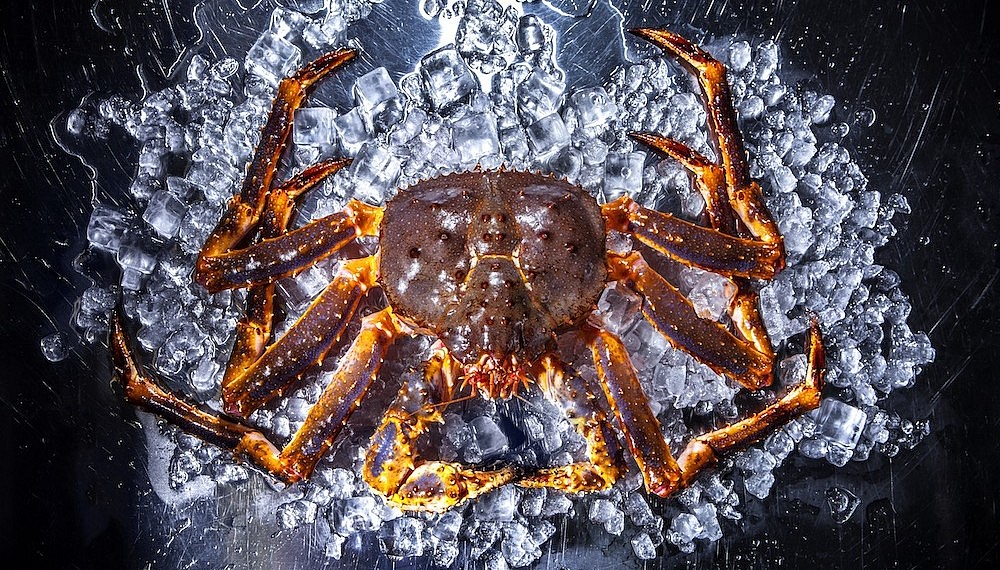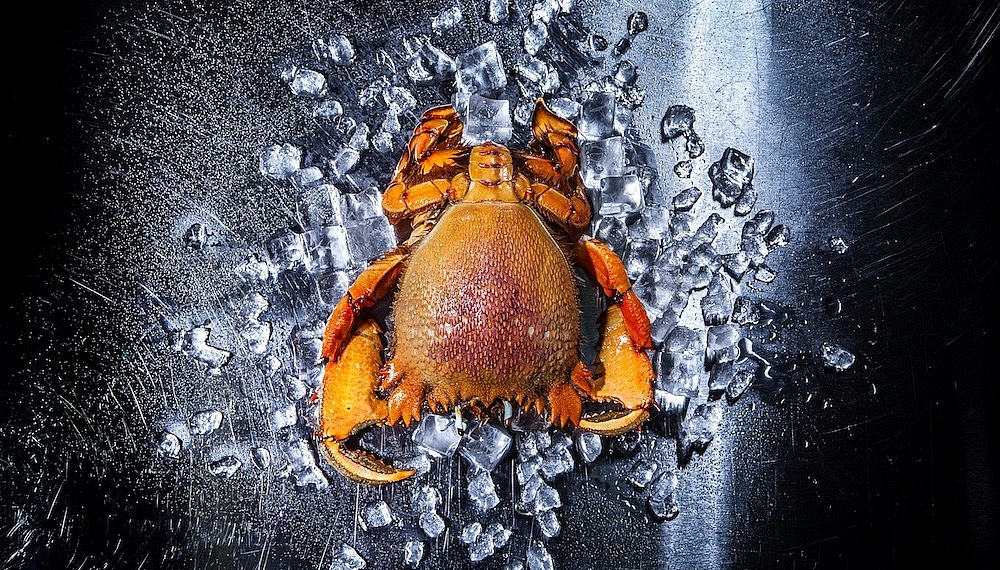 While the menu is devoted to supporting Russian ingredients, the wine portion of the restaurant is decidedly more European. Over 900 varieties of wines can be selected, using a special tablet that includes details on the country, type and tasting notes. Or you can you wander around the restaurant's wine cave – surrounded on all sides by a bewildering array of bottles, some of which are rare vintages and some being little known delicacies from Georgia and Armenia. If you've overwhelmed by what wine will go with your King Crab Phalanx or Crab bon-bons, don't worry… sommelier Sergei Antonov will guide you through the process.